Five Food Stops to Make on a Road Trip from Canberra to the Coast This Autumn
Let your taste buds lead the way from jam-filled doughnuts to cheeseburger pies.
in partnership with

Forget been-there-done-that road trips — this is the year you start taking the road less travelled. You need something new. Something special. Something delicious worth making the turnoff and tracking down.
With a little inspiration from Empty Esky and Canadian Club, we've got your next off-the-beaten-track road trip all planned — right down to the coffee stops, long lunches and one-of-a-kind gourmet country pies. Starting in Canberra, your foodie stops will take you to Braidwood, Batemans Bay and Ulladulla before finishing up in Milton.
Along the way, you'll eat local, drink well and get cosy in some hidden country gems. Best of all, you'll help independent venues in communities still recovering from the bushfires — and, you know, everything else that happened in 2020. These pretty little places haven't had the easiest time lately, but still have so much good country hospitality to offer.

BARRIO COLLECTIVE COFFEE, BRADDON
We're kicking things off in Canberra, and you can't leave the capital without visiting Barrio Collective Coffee in Braddon. Industrial chic meets Japanese modernism in this friendly neighbourhood coffee shop, with an eclectic and ever-changing brunch menu.
Regular additions include fancy tacos and tostadas, chazuke, gooey Spanish tortilla, big toasties and baguettes stuffed with the best seasonal produce. And there are always freshly baked sweet treats, like cardamom buns and jammy donuts, which make for excellent car snacks. There's in-house roasted coffee all day, plus fine wines in the afternoon (for your passengers). Love Barrio's brew? Grab an Aeropress and a bag of freshly roasted beans to keep you going all journey long.

THE ALBION CAFE, BRAIDWOOD
Forget the drive-thru, go locavore. In the charming country town of Braidwood, The Albion Cafe offers healthy, seasonal specials based on the best local produce. A stylish but cosy set-up in the historic Albion Hotel building, this family business welcomes everyone with good old-fashioned country hospitality.
It's wholesome through and through, and it caters for all dietary needs. That means you can expect nourishing soups and slow-cooked stews in cold weather, an abundance of salads in summer and toasties all year round. Grab some gourmet tidbits or fresh meals to-go from the little shop for a picnic later — artisanal sourdough and homemade hummus will hit the spot better than a packet of chips.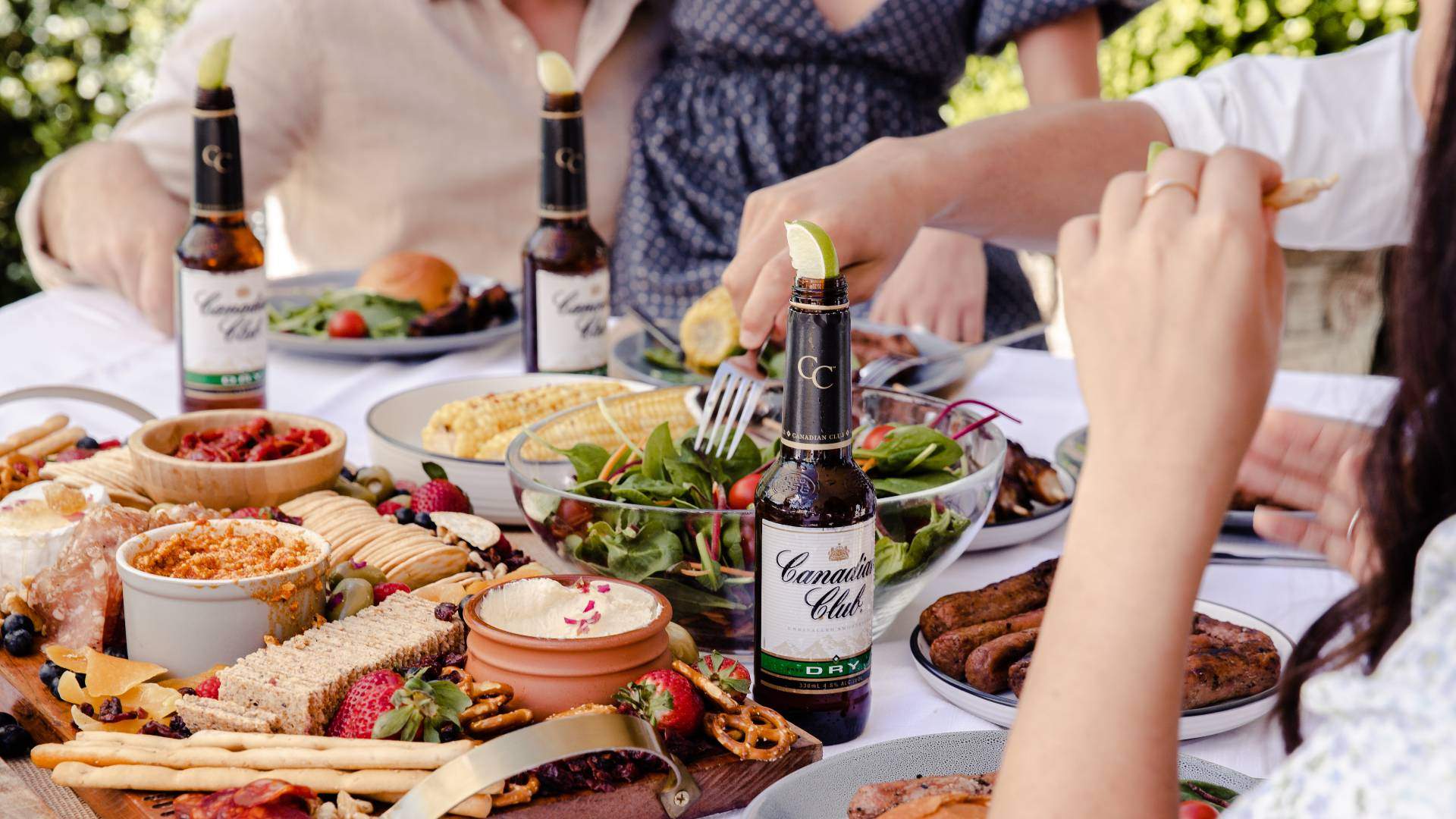 CLUB CATALINA, BATEMANS BAY
Congrats, you've made it to the Bay. Now, it's time to think outside the seagull-swooping chip shop. Catalina Country Club has a hundred-year history serving the folks of Batemans Bay. Don't worry, you can still hit that craving for a pub-style feed, but with a bit more refinement. Enjoy panko-crumbed chicken schnitzel and parmas, juicy wagyu burgers and artisanal pizza, served fresh from a woodfired oven, with a refreshing Canadian Club and Dry. Or, live the seaside high life and opt for the signature seafood platter and fresh oysters.

HAYDEN'S PIES, ULLADULLA
What's better than a fast food cheeseburger? A gourmet cheeseburger pie. Turn off the Princes Highway for a pastry pit-stop at Hayden's Pies, which has been perfecting the pie since 2003.
Choose from solid classics like chunky steak or hefty vego options like mushroom, spinach and goat's cheese — or take a chance on one of its intriguing specials. Give alpaca chilli con carne a go. Or, what about camel, chickpea and coriander? Even kangaroo, wallaby and the occasional croc make it into the oven. Stop by on Sunday for the roast-inspired pie, featuring pork or lamb with peas, potatoes and gravy. It even has dessert covered, with specials like vanilla slices and portuguese tarts. You owe it to yourself to make this epic pie pilgrimage.

SMALL TOWN, MILTON
Celebrate the journey's end with a bit of Small Town charm. From the owners of former Milton fine diner St Isidore, this sleek bistro offers a prix fixe and a la carte menu, both designed to pair elegant snacks and share-style plates with (mainly) small-batch Aussie wines. Small Town spins clever twists on comforting classics, like yorkshire pudding with sea urchin and egg yolk sauce; delicate prawn, scallop and chicken skin dumplings; and sourdough pici pasta with corn, kale, manchego and sorrel. And, as always, it's hard to pass up a fresh lobster roll.
After your meal, pop next door to Small Town Provisions, the restaurant's new deli and shop, which sells cheese, cured meat and fresh bread — basically, all the trappings for a next-level picnic.

For more road trip inspiration, check out these guides from Canadian Club and Empty Esky. 
Top image: Barrio Collective Coffee, Visit Canberra
Published on March 11, 2021 by Stephanie Monteith