FOOD & DRINK
Five Indulgent Tasmanian Restaurants Guaranteed to Warm Your Soul This Winter
Settle in for cosy meals of local produce and unique wines.
in partnership with

As winter closes in, you might be tempted to take anything that requires leaving your warm and toasty home off of your schedule. We get it. But it's no excuse. Even if it's cold outside, there are plenty of winter-friendly (and delicious) reasons to get out and about this season — especially down south.
Tasmania might be known for its chilly weather, but, these days, it's also got quite the reputation as a culinary destination — and for good reason. Top-notch culinary menus make use of the freshest, seasonal and local produce and can be found all over the Apple Isle. That's why we've made it our mission to discover the Tassie restaurants that'll warm both your belly and your cold little hands this winter. Here are five of the best. Hope you're hungry.

STILLWATER — LAUNCESTON
Stillwater is quite possibly the best-known restaurant in Tasmania. Situated on the edge of the Tamar River in Launceston — and set within a restored 1830s flour mill — the space is cosy, with warm lighting and timber furnishings, and boasts stunning views. The seasonal menu is a love letter to the island state, celebrating fresh, local produce and the region's best vineyards, distilleries and brewhouses.
Our tip: opt for the Arras sparkling, which some might call Australia's best answer to Champagne, paired with flavour-packed seafood dishes like the fresh Moulting Bay oysters or the Tasmanian blacklip abalone with whipped tofu, brown butter ponzu, enoki and avruga caviar for a particularly indulgent experience. A visit on a clear winter day is something special — not only will you get a great view over the water, but be treated to the spoils of a Tassie winter. Expect a menu that makes the most of the abundant and rich produce available in winter like cauliflower, beetroot and brussels sprouts along with treats like oysters and black truffle.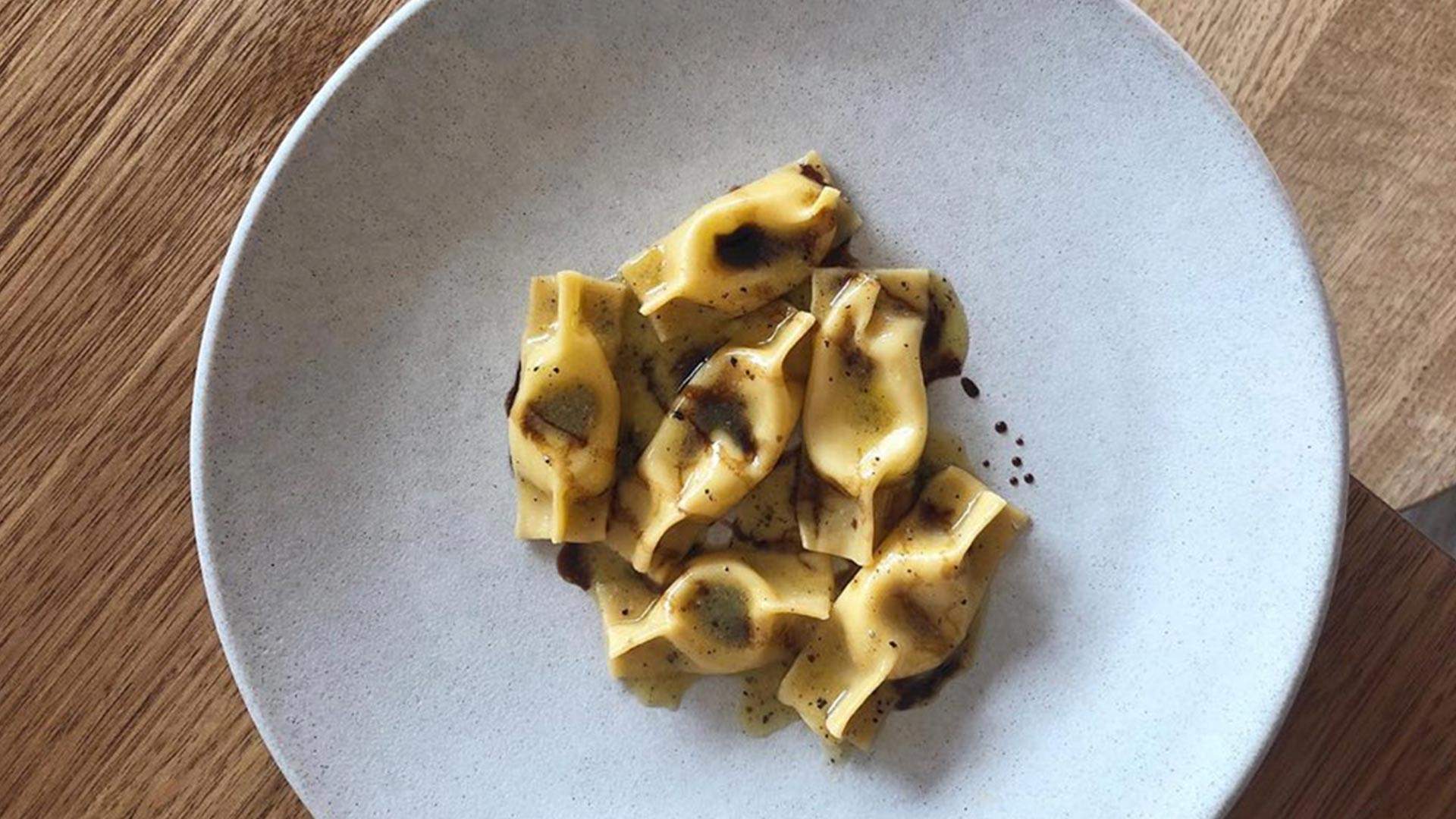 TEMPLO — HOBART
Tucked away in the back streets of Hobart, Templo is all about intimacy. Which makes it a dream find on a cold winter night. Eating at this 20-seat restaurant feels as if you're at a friend's dinner party, with the exposed brick walls, low hanging lights and close quarters creating a warm atmosphere and cheerful vibe. Choose from a concise list of unique wines, and look to the large blackboard for the ever-changing, seasonal food offering. But while the dishes rotate often, they have a consistently Italian flair to them that's unmistakable and are all made with the freshest produce. If it's available, the gnocchetti with crunchy fried bread will knock your socks off. While seemingly simple, Templo is about shared food, unique wines and a solid communal vibe, making it a charming neighbourhood stalwart and an absolute must during Tasmanian winters.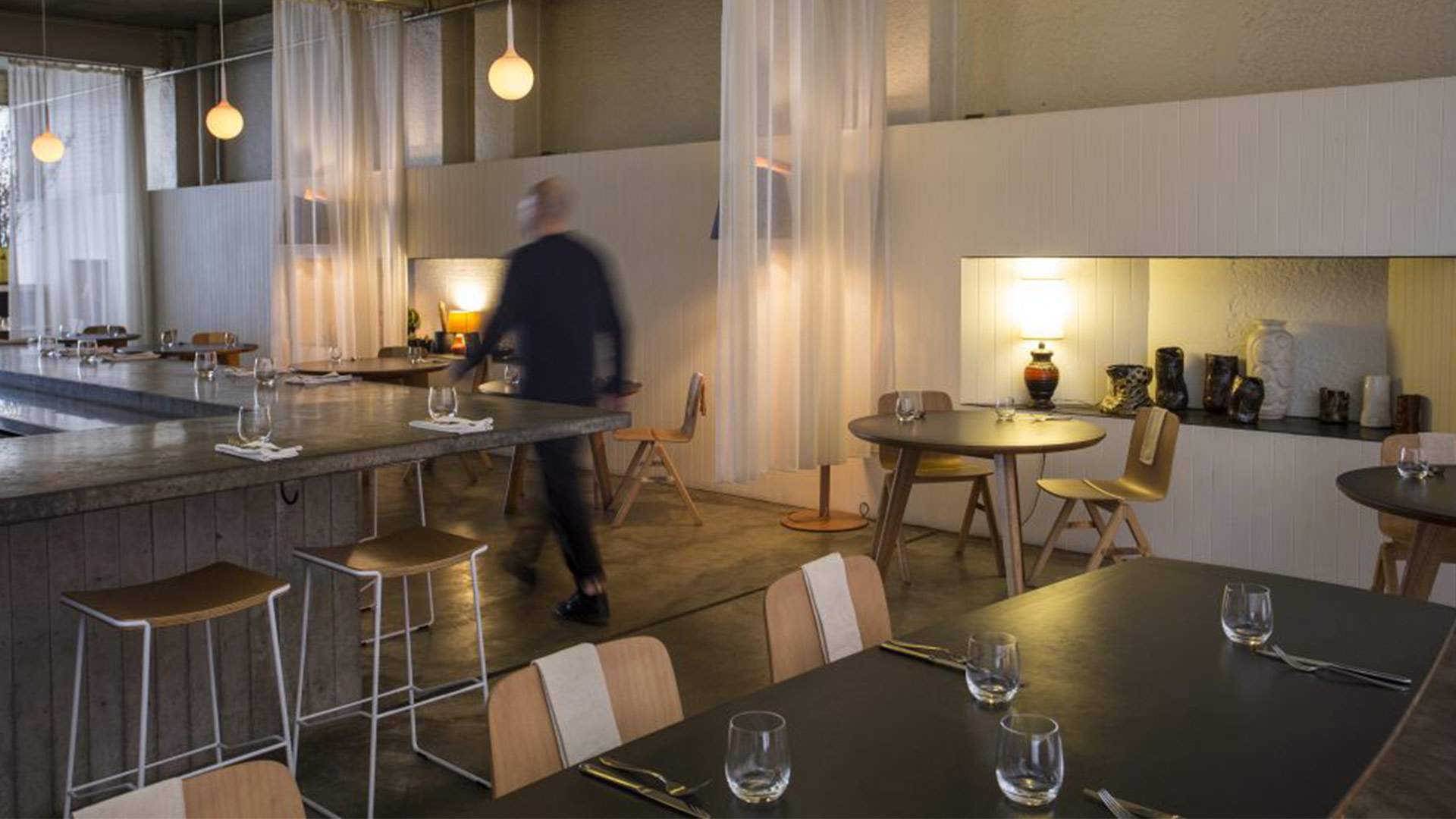 FRANKLIN — HOBART
There's a confidence to Franklin that's reflected in every aspect of the restaurant. The contrast of the raw, exposed concrete interior and the soft kangaroo hides and heated floors (which are a real godsend when you step in from the cold) elevates the large space from a classy wine bar to something unexpectedly elegant. Housed in an old Ford showroom within Hobart's historic Mercury Newspaper Building, Franklin is the epitome of industrial-chic. And it's not just the interior design that's special — the food is distinctive, too. With one of Australia's most talented young chefs, Analiese Gregory, and a ten-ton woodfired scotch oven both in the open kitchen, the restaurant serves a menu featuring a made-from-scratch mentality. Everything occurs on-site — whole beasts are broken down, bread is baked daily, cheeses are made and meats are cured. It's a feast for both the eyes and the tastebuds that truly champions local produce.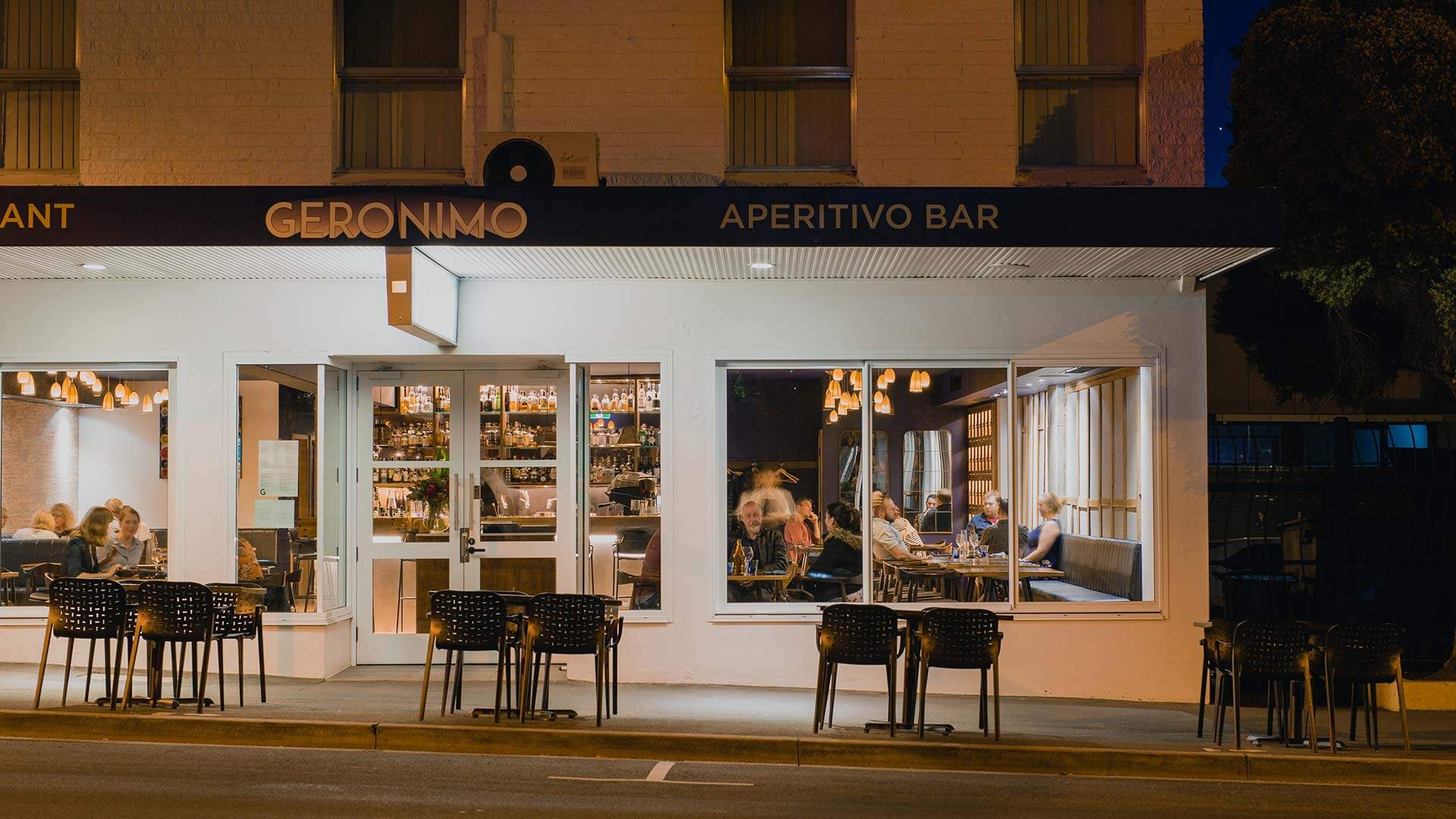 GERONIMO APERITIVO BAR AND RESTAURANT — LAUNCESTON
The second you walk into Launceston's Geronimo Aperitivo Bar and Restaurant, your winter blues will disappear. Packed with old-school charm, the space is adorned with Carrara marble, recycled timber, Greek metals, Italian ceramics and lots of warming Euro food on every table. Each dish is designed to share, so it's best to cosy up with some mates and order up. When it's cold outside you'll want to make a beeline for the confit duck leg — which is spiced with orange and star anise and comes with hazelnuts and cabbage — or maybe the fried polenta dumplings and a serve of winter veg. The bar's cherry-tinted take on the manhattan will send you home warm, full and slightly boozed.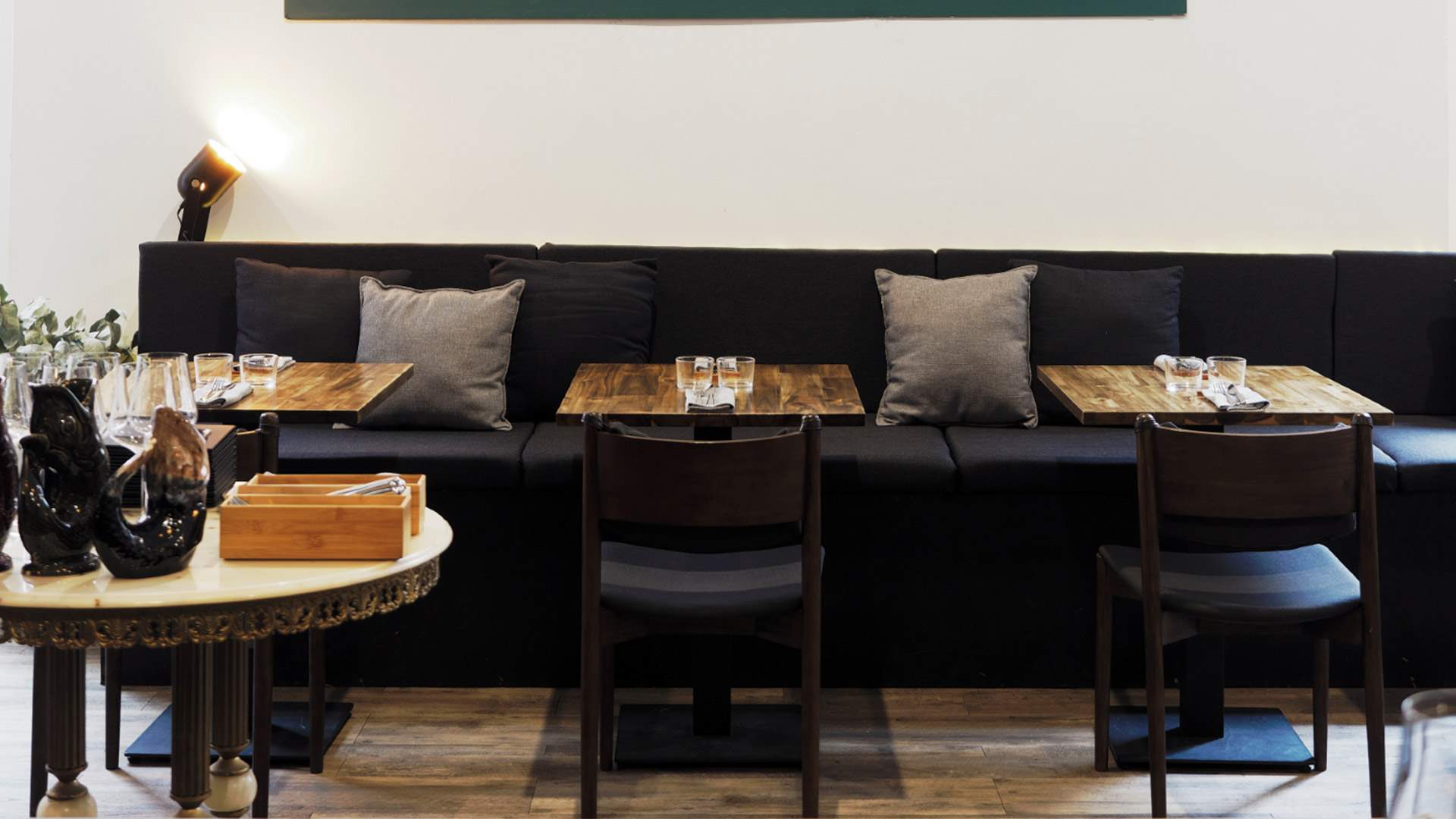 DIER MAKR — HOBART
Dier Makr is made for winter. Broody and a little bit dark, the eatery sits within a large, nondescript, grey building. It doesn't exactly scream "this is one of the best restaurants in town" — but that's beside the point. Once you've found your way inside, you'll find a sleek, intimate bistro and bar where a playful degustation menu will take you on a journey of the senses. Try the seared mussels with chicken fat and mizuna-spiked golden ale. And opt for the cauliflower cooked so many different ways — you'll never look at the humble vegetable the same. Dier Makr is all about showing off the best Tasmanian produce, with a selection of natural and minimal intervention wines to match. Plus, there's a walk-in cellar if you want to bring back a souvenir.

Top image: Stillwater, courtesy Tourism Tasmania and Rob Burnett.
Published on May 17, 2019 by Eleanor Scott