FOOD & DRINK
Five Things to Do to Make Your Next Dinner Party a Winner
How to be the host with the most.
in partnership with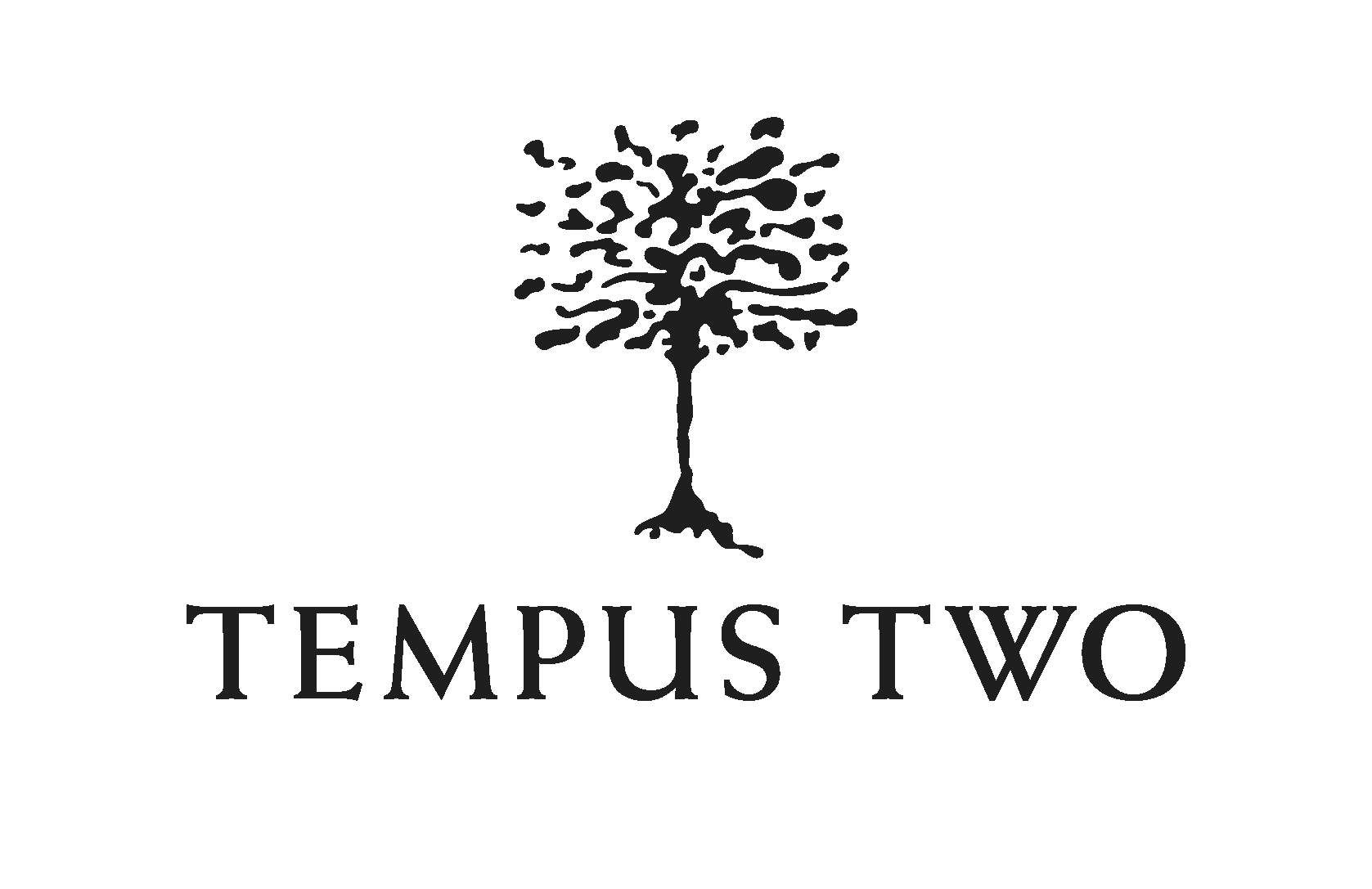 It was Britney Spears who said it best. There are only two types of people in the world: the ones that entertain, and the ones that observe. Whichever category you fall into, there's no denying that, when done right, a dinner party is one of life's great pleasures. And, don't be fooled, there is definitely a right way to go about it.
It's not rocket science, though — and that's where we come in. We've teamed up with Tempus Two to create your ultimate dinner party checklist.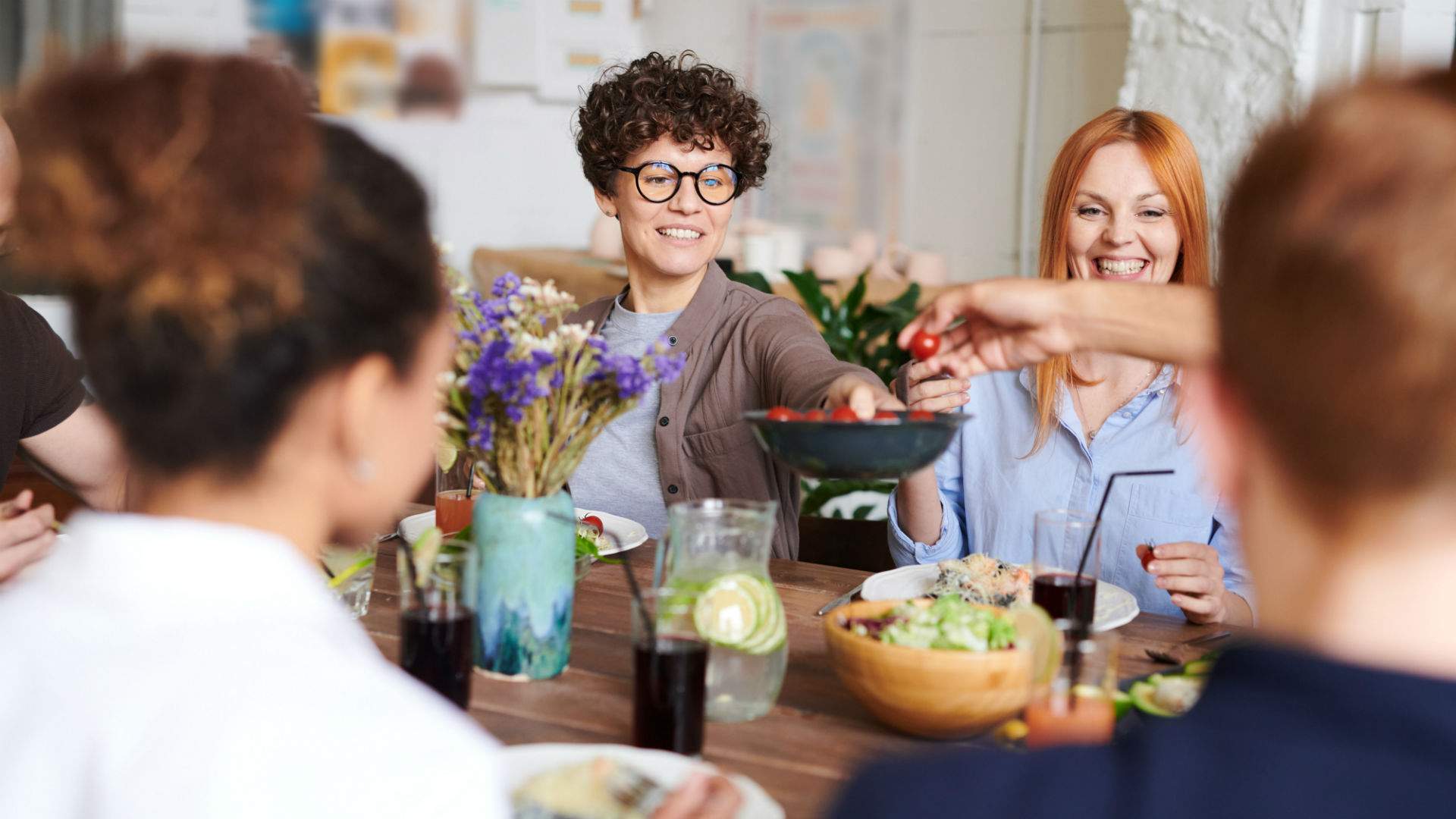 CURATE YOUR GUEST LIST (AND SEND OUT A PROPER INVITATION)
So, you want to host a dinner party? First things first — who's around the table? Perhaps even more so than the food, the guest list is the most important element for a host to consider. It's all about striking the right balance between people who will keep the conversation both interesting (and, more pertinently, actually going), and a bringing together group of people who will get along. The guest list also hinges on the reason you're hosting in the first place — do you just feel like getting your people together? Looking to make an introduction? In this case, the 'why' will determine the 'who'.
Guest list finalised, the next thing is to send out an invitation. This will set the tone from the outset — a casual text has a different vibe to a well structured e-invite or even a paper invitation. We love the touch of a proper invitation (be it paper or virtual) as it automatically makes your dinner feel like an event worth attending.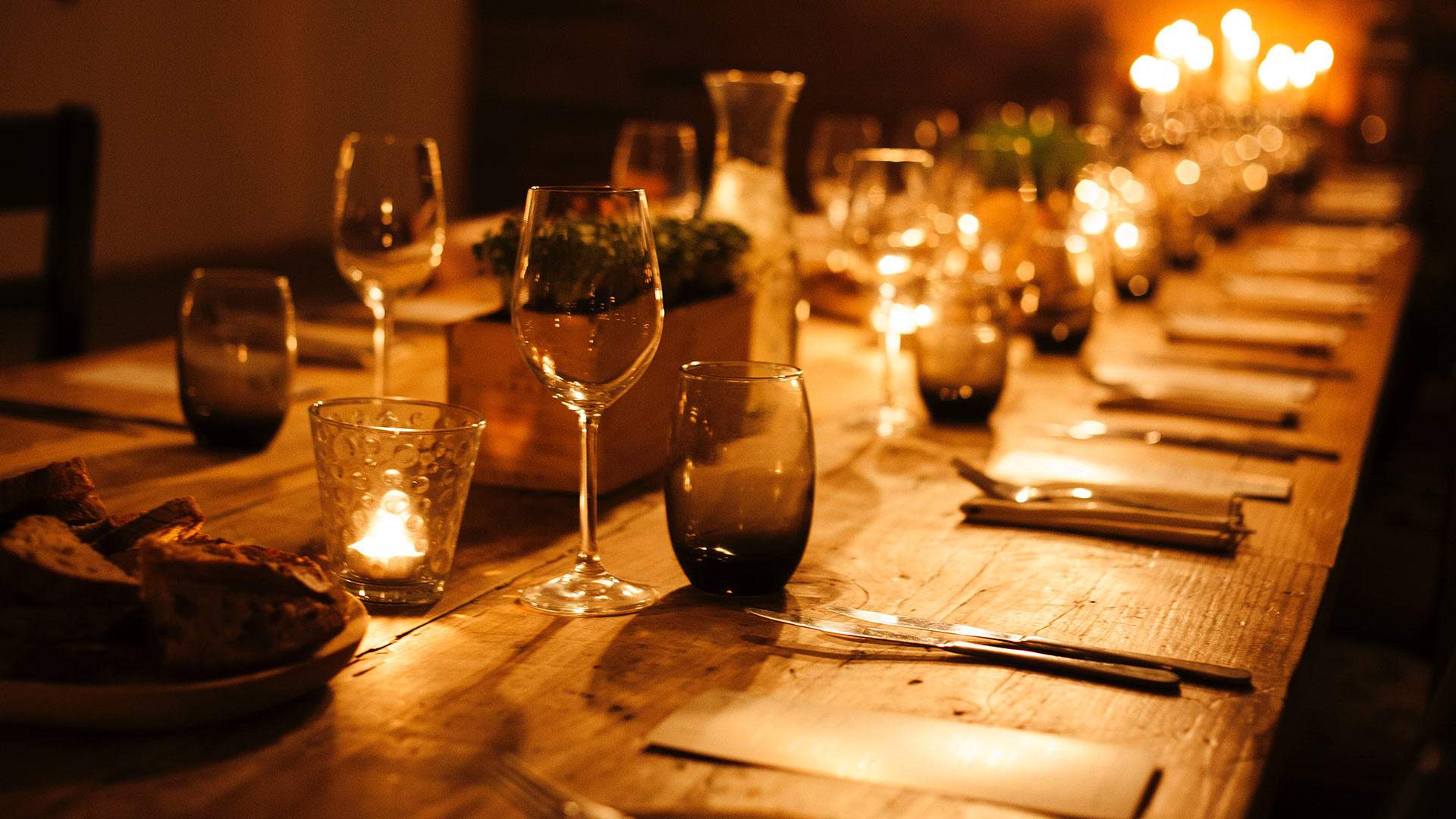 SET THE MOOD
Music is an often overlooked element of a dinner party. Ideally you want to soundtrack the evening with tunes that will both blend into the background while being interesting enough to cover any potential gaps in conversation. Low-tempo jazz and electronica are always winners — but a good DJ always knows how to read the room, so you shouldn't be afraid to mix it up if you feel the night going in a different direction. Although, we'd suggest that a dinner party probably isn't the right occasion to show off your latest Scandinavian scream metal find — it's probably better to keep the tunes a little more neutral.
If the music provides the soundtrack for the night, how you prepare the room is akin to setting the stage. Lighting is key here — too bright and it might feel like you're in the office, too low and it might look like you forgot to pay your bills. Soft lights — think floor lamps and candles — are your friends here. Another nice touch is to bring in something from outside. Nice artwork is always a lovely touch, but flowers and the like really make a room come to life.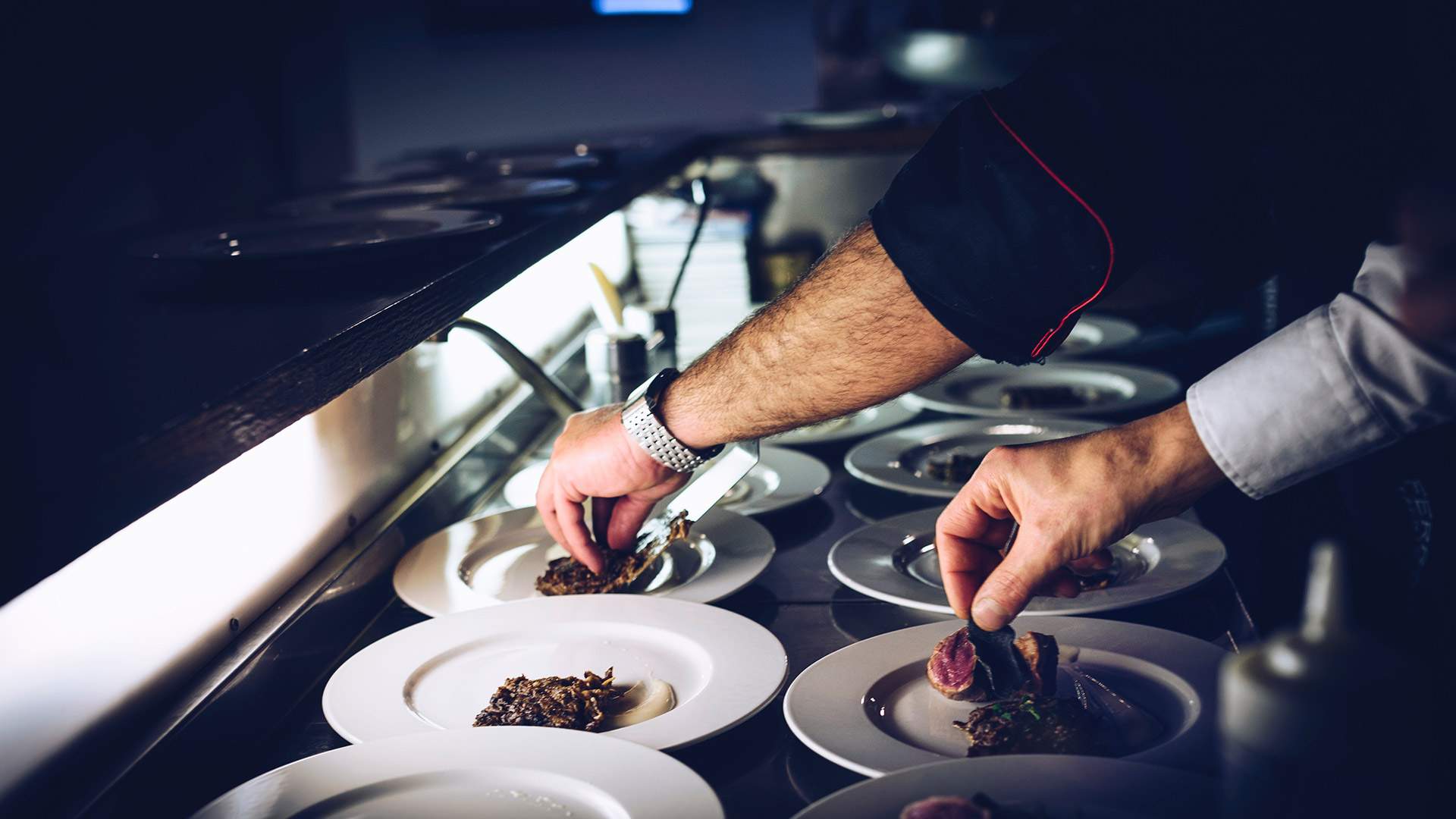 PREP AS MUCH AS YOU CAN IN ADVANCE — OR EVEN GET IT CATERED
As a host, it's all too easy to forget to actually enjoy yourself. And it makes sense — you're probably too worried about everyone else having a good time and making sure glasses stay full. But ideally, a dinner party is an opportunity to enjoy yourself and the company of the people you've invited. Do yourself a favour and do as much prep as you can before your guests arrive, so you have more time to have a good time rather than having to run back and forth from the kitchen.
Want to really sit back and enjoy yourself? Go to the next level and get it catered — sure it's a little extra, but after all, it's hard to know these days just when you might be able to host your next dinner party.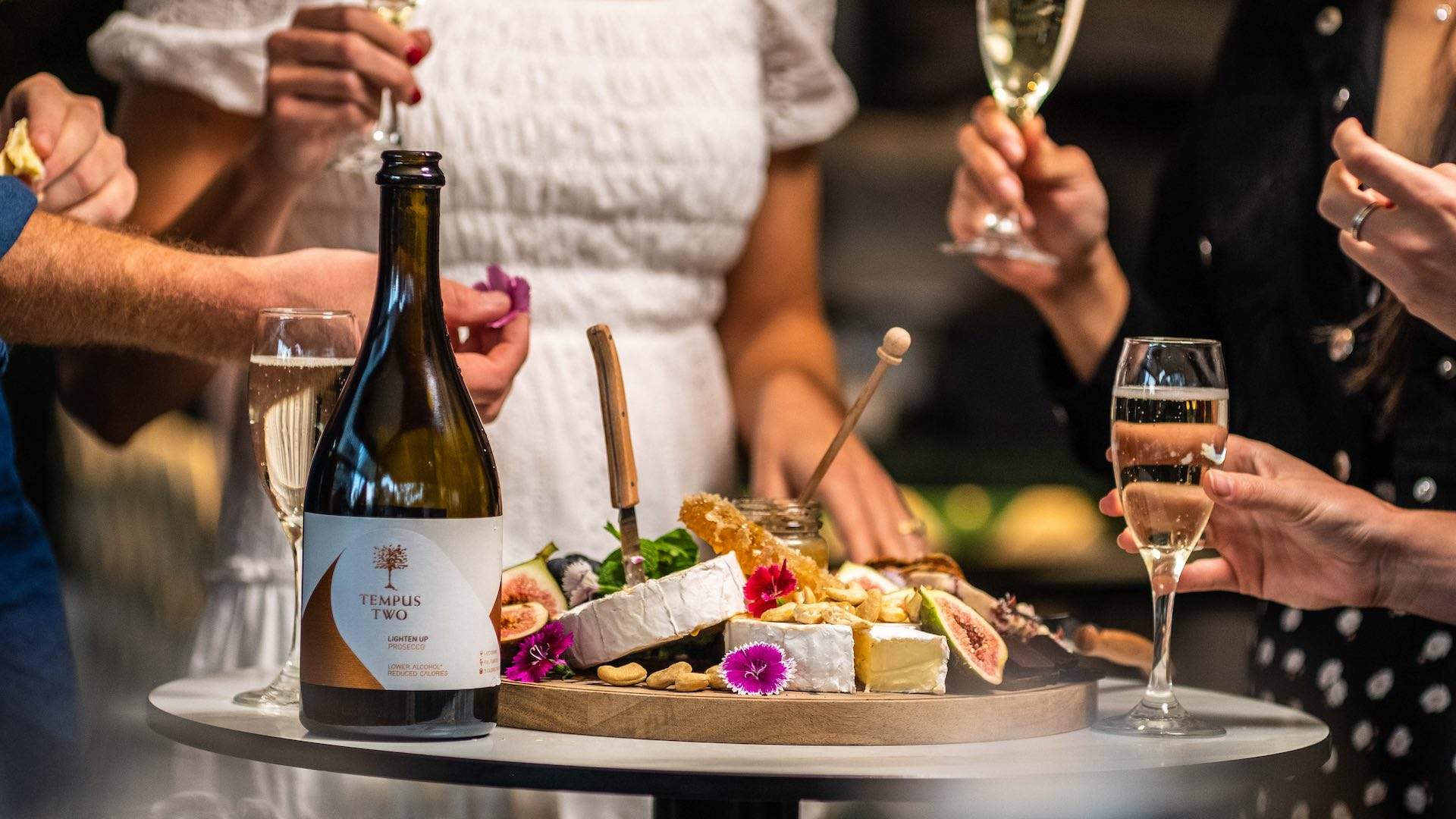 SERVE A LOW-ALCOHOL WINE TO KEEP THE GOOD TIMES GOING LONGER
While you probably don't want to host a dry dinner party, you probably also don't want the night to potentially get out of hand. Plan ahead with an easy compromise: serve low-alcohol vino and keep the good times rolling. Tempus Two has just dropped an excellent range of low-ABV wines — they've got 30 percent less booze and calories than a standard bottle. The Lighten Up range includes top-shelf, low-alcohol pinot noir, prosecco and rosé, with each bottle clocking in at just four standard drinks.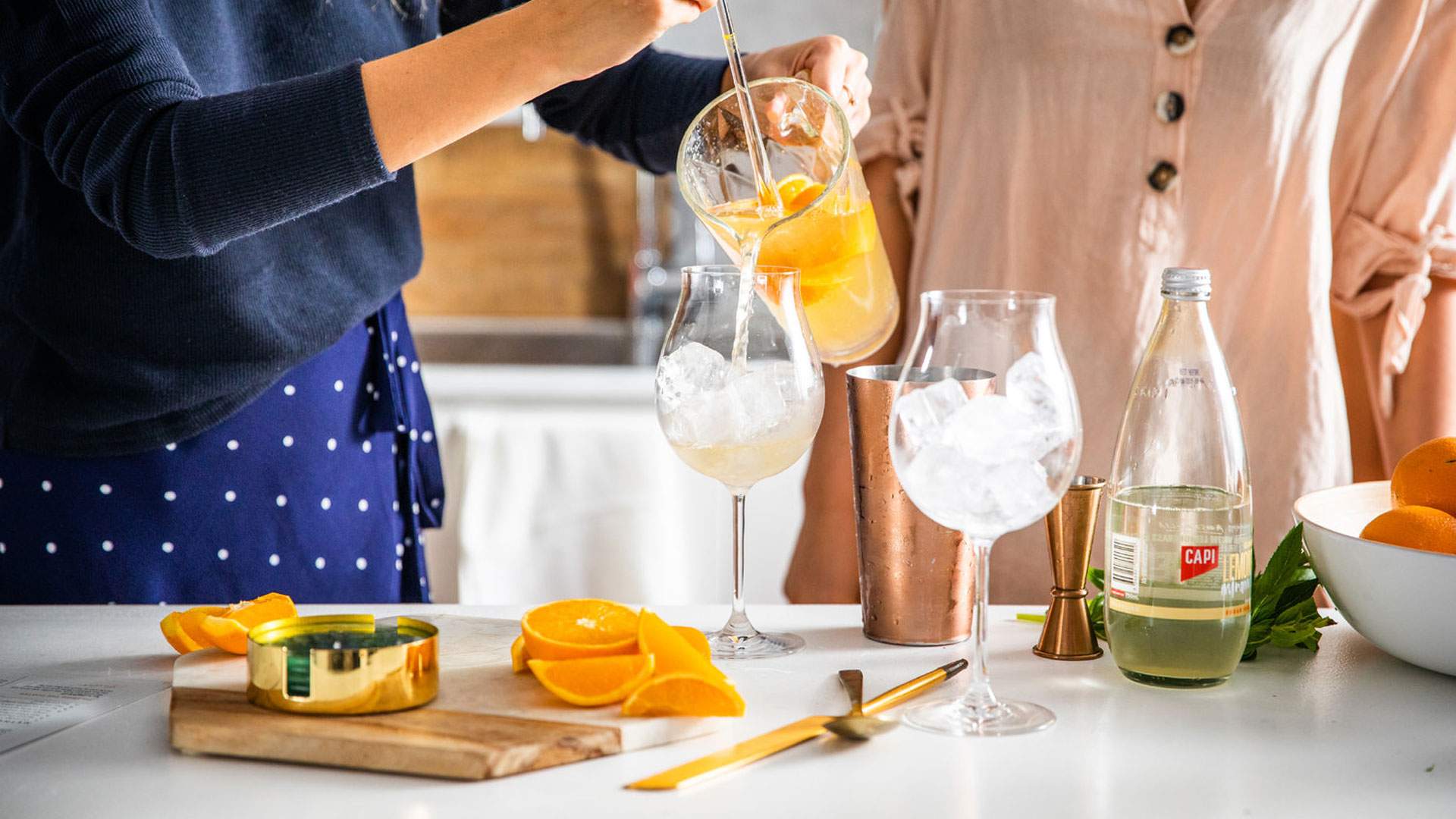 BEGIN WITH A SIGNATURE COCKTAIL
This slick move is a surefire way to class up even the most casual of dinner parties. Yes, it's probably easier to pop a bottle of something, but a cocktail on arrival works better for two reasons. Not only can you serve these up to order, meaning latecomers can still enjoy a fresh drink when they arrive, but shaking or stirring in front of your guests adds a touch of theatre to the evening. And what's a dinner party without a bit of theatre? You could even go low-alcohol here, too — make a bubbles-based bevvie with a generous splash of Tempus Two Lighten Up Prosecco to start the night on the right note.

For more information about the low-alcohol Tempus Two Lighten Up range, head to the website.
Top image: Supplied
Published on July 06, 2021 by Nik Addams