FOOD & DRINK
A Look Inside Messina's Gelato Appreciation Class
Try desserts that aren't on the menu, taste every gelato flavour in the case, and hear insider titbits.
There's never a bad time for ice cream, the sweet treat fiend that lurks inside of us all often whispers. It's certainly one of the main thoughts running through your mind when you're heading to a gelato parlour at 9.30am on a Saturday morning. Of course, Gelato Messina isn't any old purveyor of frosty goodness — and their Gelato Appreciation Classes aren't any old excuse to eat dessert for breakfast or brunch.
If you've ever stood in front of the counter at one of their 15 Australian stores — or their sole venture in Las Vegas — and wondered just which flavour you could possibly choose because they all look so delicious, then their Gelato Appreciation Class will be your idea of a damn good time and then some. In short, you can taste them all. Messina lets customers do that anyway, but no one really tries 40 or so types in one visit. After you've spent a morning finding out how the magic is made and eating the kinds of dishes they don't scoop up everyday, however, you'll feel compelled to sample every single variety on offer.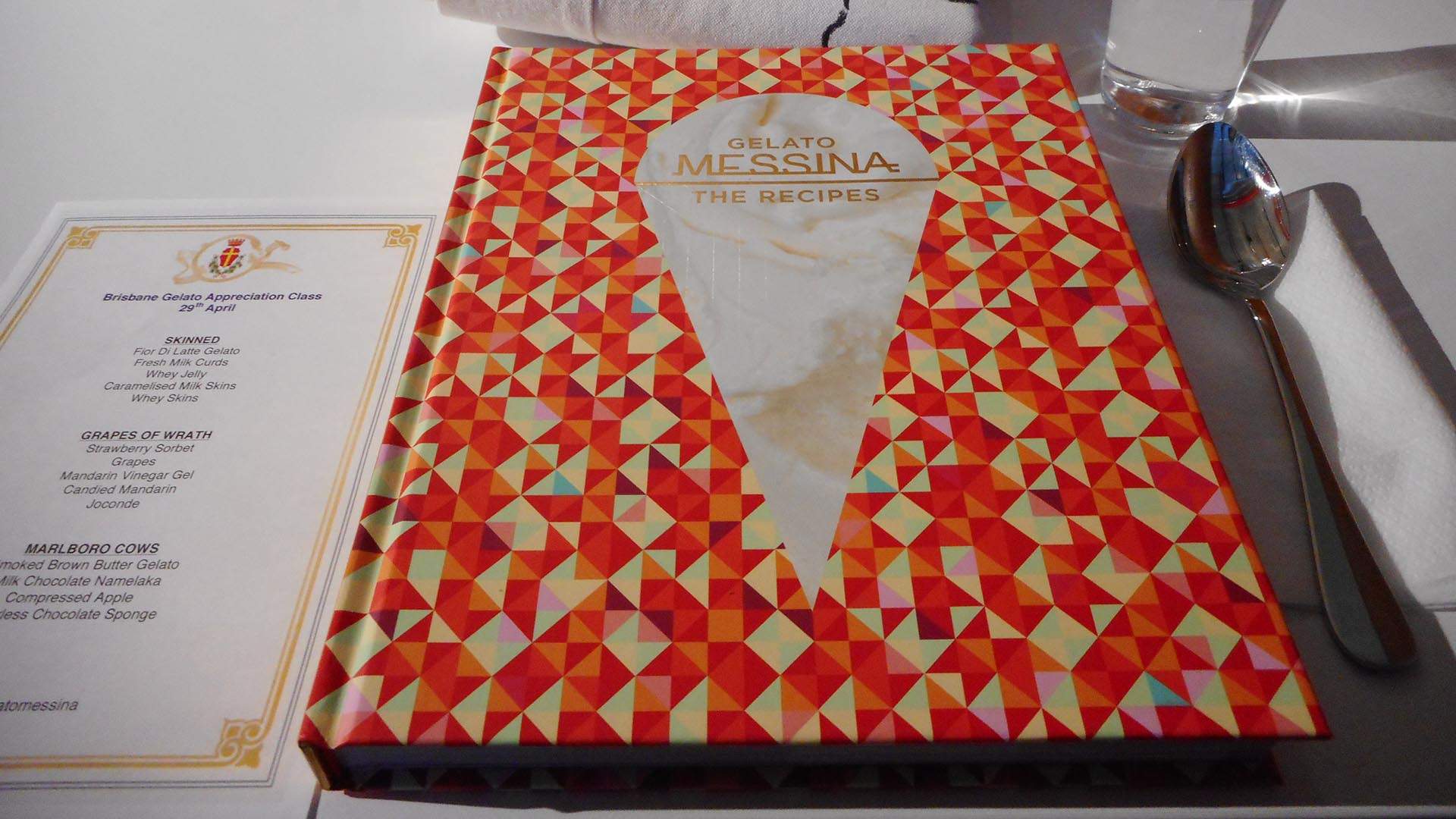 When you sit down in the Messina classroom, as well as being greeted by your own Messina recipe book, you'll discover that there's more than 5000 flavours in their catalogue thanks to the ever-changing array of experimental specials that pop up each weekday. That's just one of the insider titbits Messina's chefs share over the two to two-and-a-half hour session. There's definitely more where that came from.
On an autumn morning, a cosy room of 16 ice cream-loving folks sat in Brisbane's brand new Gelato Messina store in South Brisbane to watch and learn how fior di latte gelato, strawberry sorbet and the famous Dr Evil's Magic Mushroom cake are made — and try them all, and even more. Held as part of their array of events alongside hands-on gelato-making workshops and their seven-course Creative Department dinners, Messina pitch the classes as part degustation, part look behind the scenes, and it's a description that fits.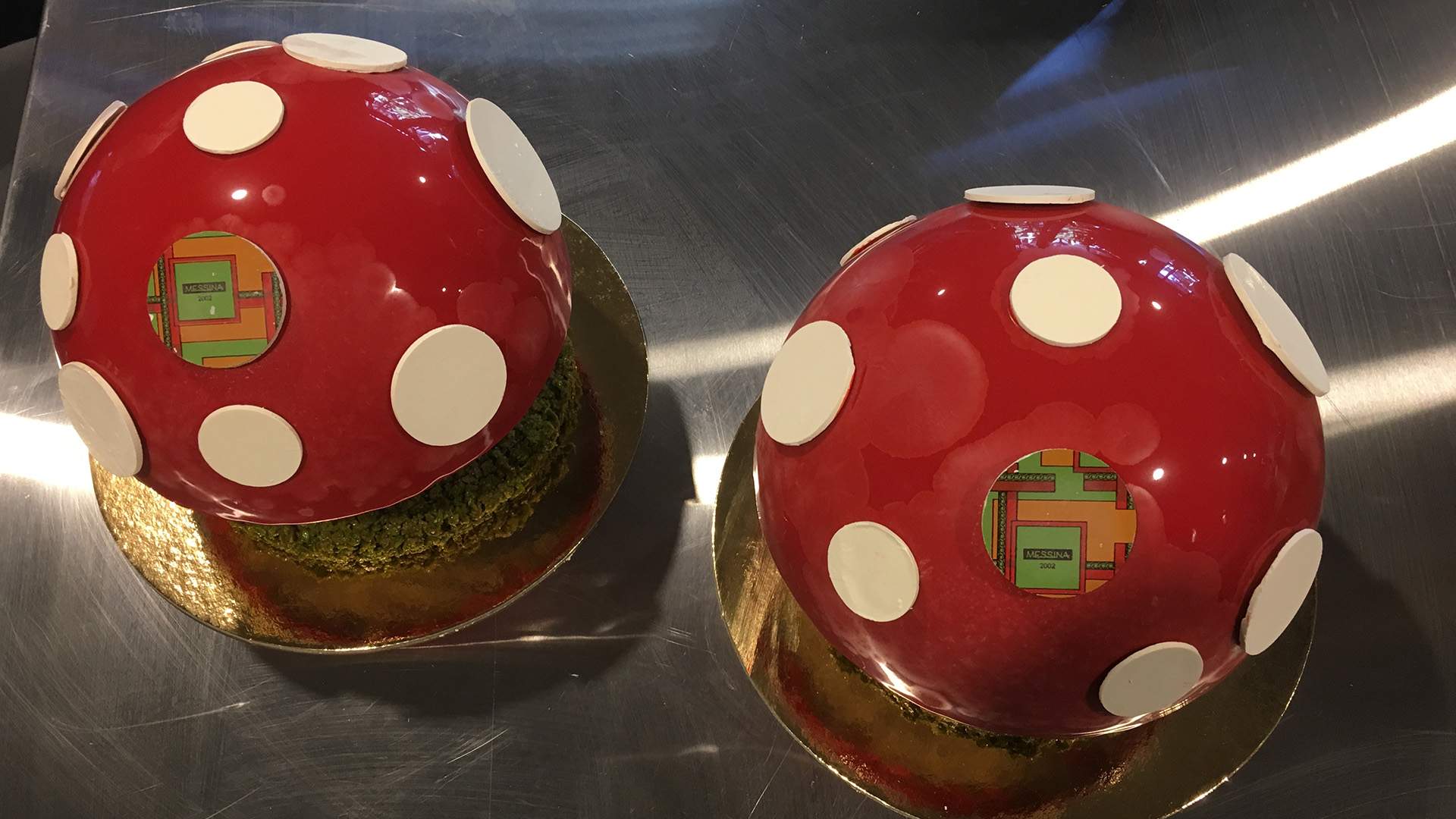 At one moment, you'll be watching a Messina staffer make gelato and talk you through the process — and then you'll be scooping and devouring small bites of the fresh-churned goodness. The next, you'll be finding out that the machine in Messina's Sydney headquarters pumps out a massive one-and-a-half tonnes of gelato per hour, and your stomach will grumble on cue. Then, you'll be tucking into one of several desserts. Perhaps you'll get one that comes in a tuna-like tin, and features smoked brown butter gelato, milk chocolate namelaka (aka a Japanese ganache-like substance), compressed apple and flourless chocolate sponge, for example.
Over a fun, relaxed session, you'll keep eating, listening and learning — and hearing amusing anecdotes, including one that involves their Fitzroy digs being mistaken for a nightclub thanks to its hefty line down Smith Street. Prepare for stories about Messina's new dairy farm, the ratio of air that's whipped into their gelato, and even their future plans. Indeed, if you're a big fan, that's almost as ace as all of the gelato you'll be munching on. And, as well as the recipe book and a Lister Messina tote, attendees get a takeaway pack stuffed with gelato to take home. Arrive hungry, but don't expect to leave that way.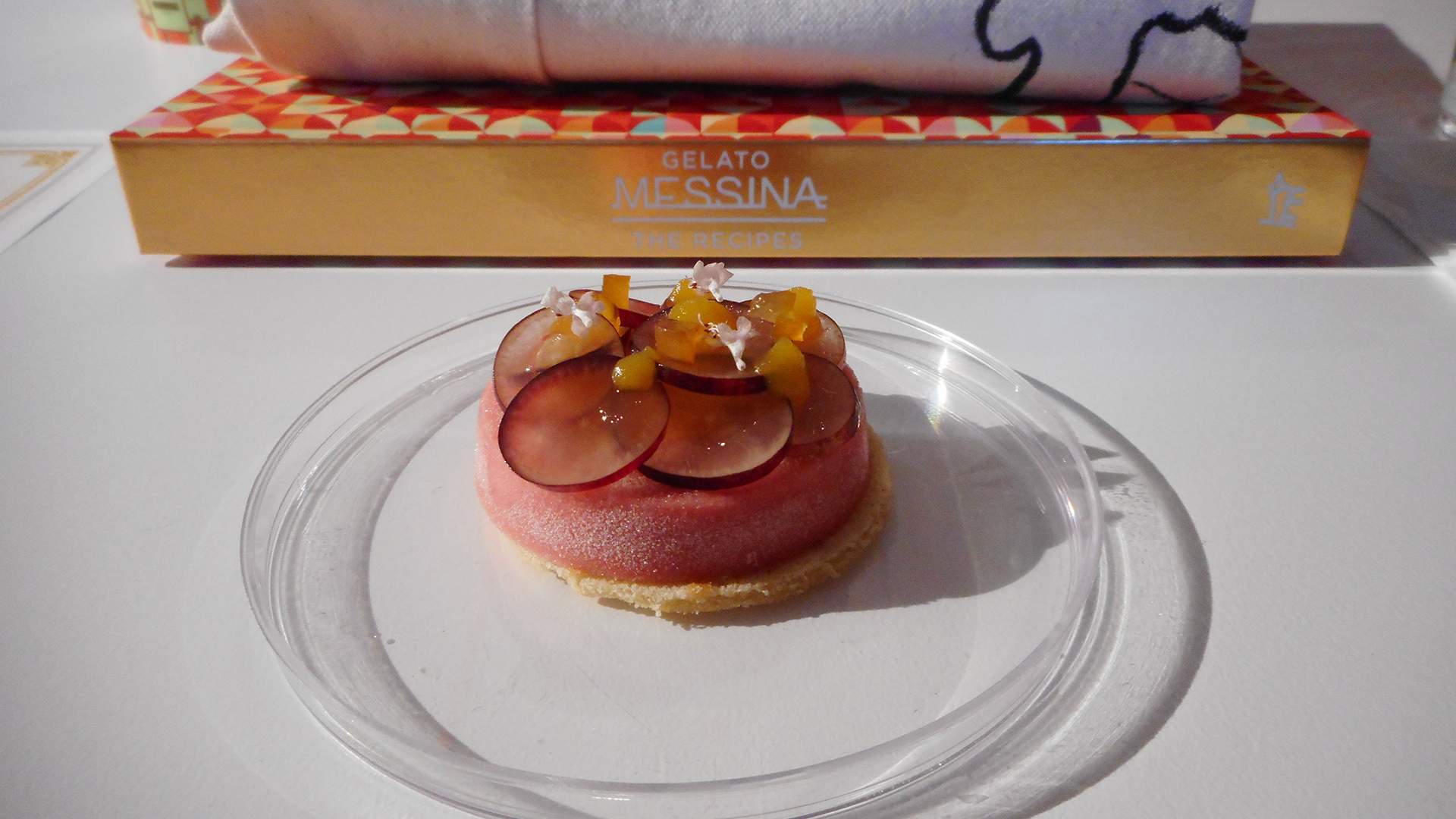 Gelato Messina hold their Gelato Appreciation Classes in Sydney, Melbourne and Brisbane throughout the year, with tickets available via their website. Bookings are now open for their first Brisbane sessions, which will be held on July 15, August 19 and September 23.
Published on April 30, 2017 by Sarah Ward