Mochi Doughnuts, Skewers and Gravity-Defying Noods: Here's the Brisbane Night Noodle Markets Menu
This year, you'll be heading to the Brisbane City Botanic Gardens to enjoy mochi doughnuts, chicken karaage noodles, Messina's mango pancakes and tasty things on sticks.
This winter, the Night Noodle Markets will finally return for 12 nights of culinary delights after sitting out the last couple of years for obvious reasons. That means that it's time for plenty of tasty things on sticks, bowls of noodles, bao and extravagant desserts, all at the event's new home in the Brisbane City Botanic Gardens.
While you'll be heading to a different spot to get your fill of hawker-style dishes between Wednesday, June 15–Sunday, June 26, this is a case of new location, same delicious outcome. And if you haven't already worked up an appetite just thinking about the event in general, the markets have just unveiled the full list of stalls that'll be slinging all manner of foods.
In total, 16 culinary stallholders will set up shop, all so you can feast on everything from chicken karaage noodles to deep-fried Milo gelato. Expect a heap of pop-up bars, too, and a generally busy and bustling vibe.
If you've been to the Night Noodle Markets before, you can start getting excited about a few returning favourites — such as Hoy Pinoy, Bangkok Street Food, Flying Noodles and Gelato Messina. That means Filipino barbecue street food will be on the menu, including pork belly skewers in a banana ketchup glaze and chicken skewers in traditional soy glaze. So will pad thai with prawns and gravity-defying braised pork belly noodles, too.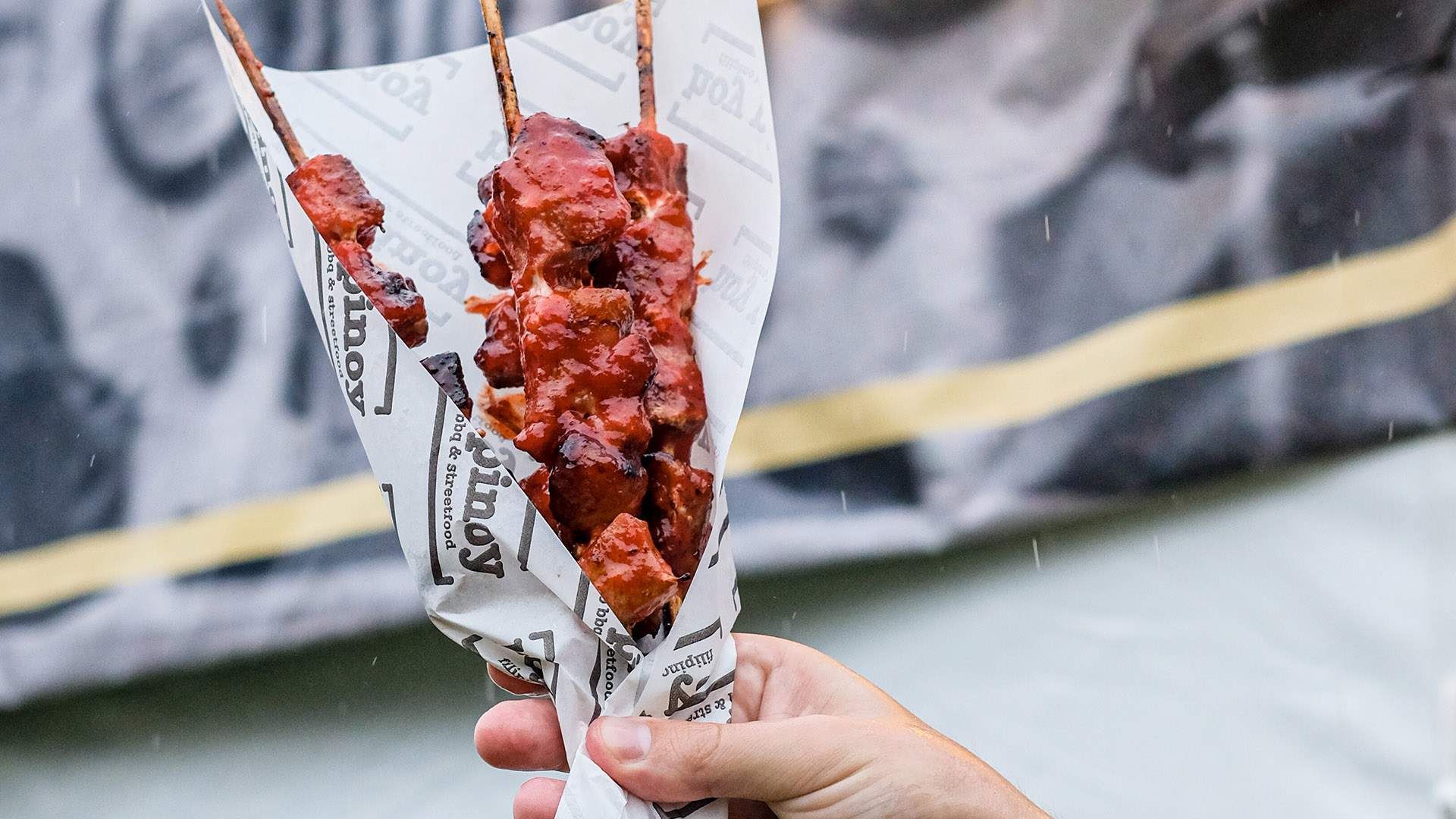 As for Messina, it's doing Asian-inspired gelato and desserts such as its famed mango pancakes (which stuff mango sorbet and vanilla chantilly into mango crepes), that aforementioned deep-fried Milo gelato (which also includes Messinatella pudding and Oreo crumble) and HK French toast (made with dulce de leche and peanut butter French toast).
Another big drawcard, and a first-timer to the Brisbane Night Noodle Markets: Demochi Donuts. A Sydney favourite for its mochi doughnuts, it'll be serving them up in original honey glaze and cinnamon flavours, and with milk chocolate drizzle and butterscotch drizzle (and also showing Brissie what all the fuss has been about down south).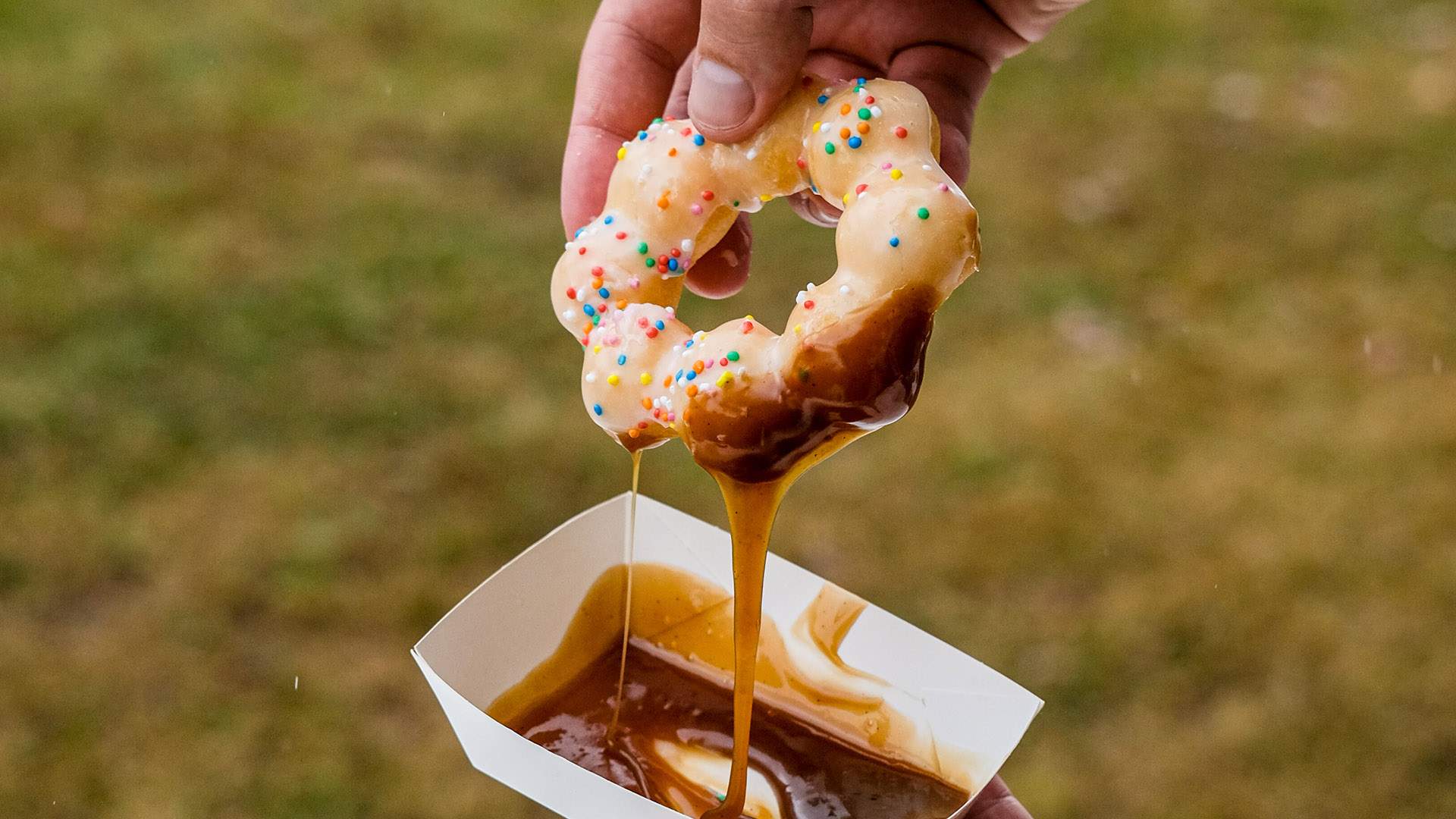 Other national stallholders dishing up their wares include May's Malaysian, Wonderbao, Calabang, Roll Up and Twistto, which'll be doing fried radish cakes, Korean fried chicken gua bao, sweet custard bao, calamari, peking duck rolls and twisted potatoes as part of their menus. From local favourites Teppanyaki Noodles, Raijin, Stone & Copper and Steamed, you'll also be able to enjoy yakisoba fried noodles, teriyaki chicken skewers, those chicken karaage noods, bang bang butter chicken, chicken satay dogs and rainbow-hued dumplings.
On the already-announced drinks list: a Gage Roads Beer Garden, an Aperol Spritz Kombi Bar and the Dan Murphy's Zero% Bar, with the latter following on from the bottle-o chain's alcohol-free Melbourne venue and only slinging up non-boozy beverages. And, there'll be Heaps Normal's alcohol-free beers, Rekorderlig's boozy ciders and vino from Naked Wines.
Also, if you're keen to spend more time eating and less lining up, Mr Yum will also be on hand to allow you to order via your phone — skipping all the queues, selecting food from different vendors and paying in one transaction.
The 2022 Brisbane Night Noodle Markets will take place from Wednesday, June 15–Sunday, June 26 at the Brisbane City Botanic Gardens, 147 Alice Street, Brisbane City. For further details and to register for a free ticket, head to the event's website.