Brewtide and Seven Miles Coffee Roastery Have Opened at Albion's New Craft'd Grounds Precinct
Brisbane's inner north now has a new spot for craft brews and top-notch coffee.
For the past few years, Brisbane's brewery scene has been booming. If you're keen for a beer straight from the source, there's now a spot serving up just that in most parts of town. And, thanks to the Craft'd Grounds, that now includes Albion — with craft brewer Brewtide opening its doors, and also helping to launch the eagerly awaited precinct in Brissie's inner north.
First announced back in March, and originally slated to open in May, Craft'd Grounds wants to be the city's new one-stop shop for drinking beers, sipping coffee, eating pastries, picking up cheese, listening to live tunes, wandering around farmers markets and more. Taking over a 2600-square-metre space on Collingwood Street that used to be industrial and commercial warehouses — and a 100-year-old, timber mill, as well as a mixed martial arts and dance studio —  it takes its inspiration from The Grounds of Alexandria in Sydney. So, the sprawling venue is aiming to lure you in for a bite and a beverage, and to just hang out, including in Brewtide's timber-lined 500-square-metre brewery.
Beer lovers will find 20 taps pouring brews; the brewery's flagship Brewtide Lager is one of them, and so is a coffee stout that's infused with Seven Miles Cat's Pyjamas blend. Coffee roastery Seven Miles has also just opened its doors at Craft'd Grounds, in fact, with the pair marking the precinct's first two tenants to start welcoming in customers.
At Brewtide, collaboration is part of the brewing ethos. "Our brewery is a very collaborative space, with other artisans regularly joining in," explains head brewer Gavin Croft. "We'll be supporting and celebrating Australian producers — with as much as possible sourced locally."
The brewery also gives patrons a 360-degree view of the brewing in action, and boasts its own cocktail bar. There's a bottle shop as well, which sells everything you can drink on the premises, plus hundreds of other boutique craft beers, wines and spirits.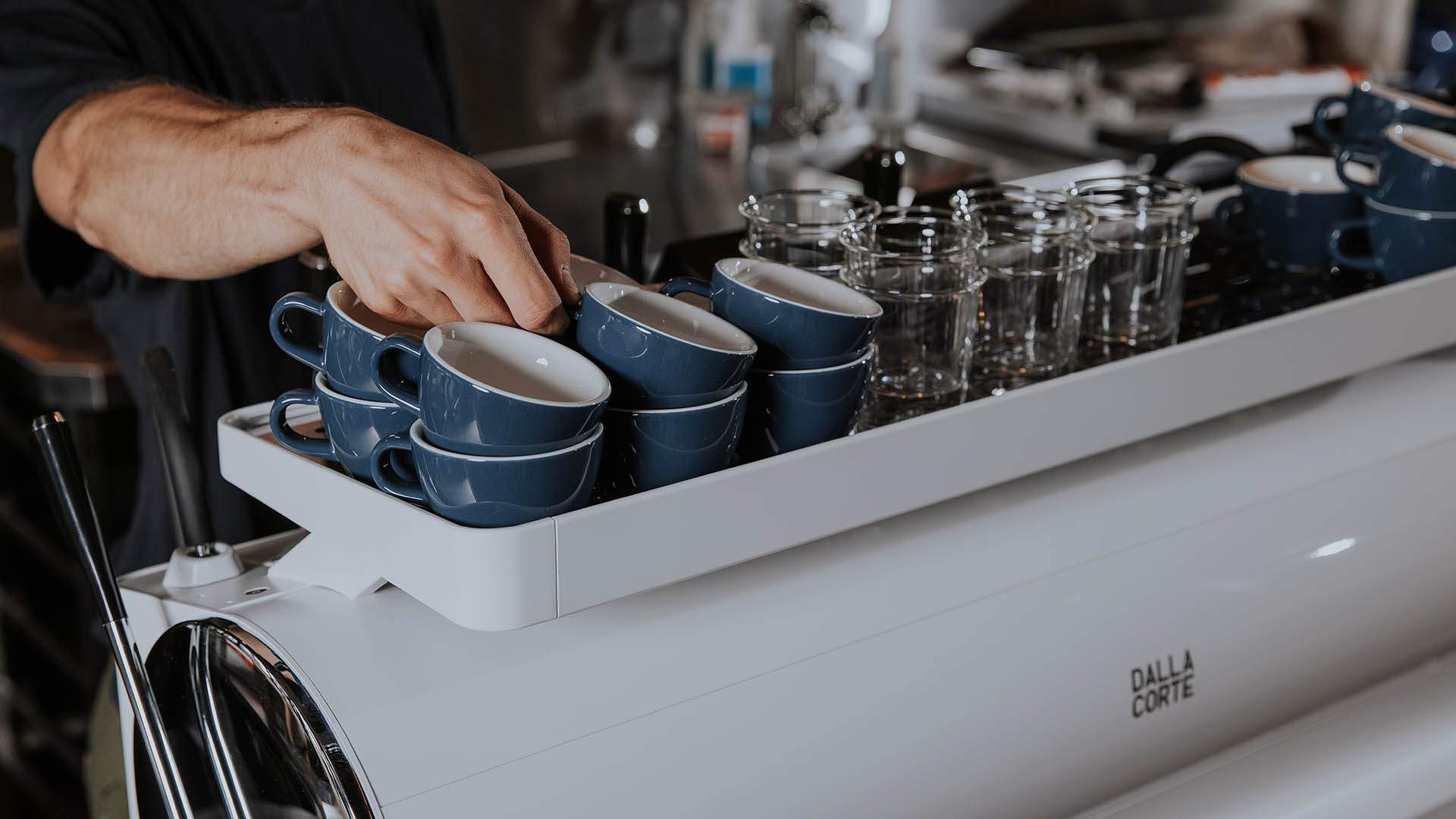 Over at Seven Miles, the Australian specialty coffee roaster has launched its flagship Queensland headquarters — and the first Seven Miles-owned cafe in the Sunshine State. The new haven for caffeine fiends is all about immersing coffee lovers in the experience, which means sitting in the open-plan venue and peering through wall-to-ceiling glass to witness everything that happens to bring the brand's roasts to your cuppas.
Here, you can knock back Brisbane-made roast The Cat's Pyjamas, as well by Seven Miles' other brands such Wilde and Cultivar. There's also a range of monthly rotating Single Origin coffees, plus Seven Miles is serving cafe fare if you're feeling peckish.
"We've loved having our customers experience our blends at incredible cafes all over Queensland ' and now we can't wait to also bring them into our own cafe too," says Seven Miles' Operations Manager Ben Graham.
"It's a privilege to take our community behind the scenes and show them the care and process that goes into our roasts in our fully immersive experience, while enjoying their own great coffee."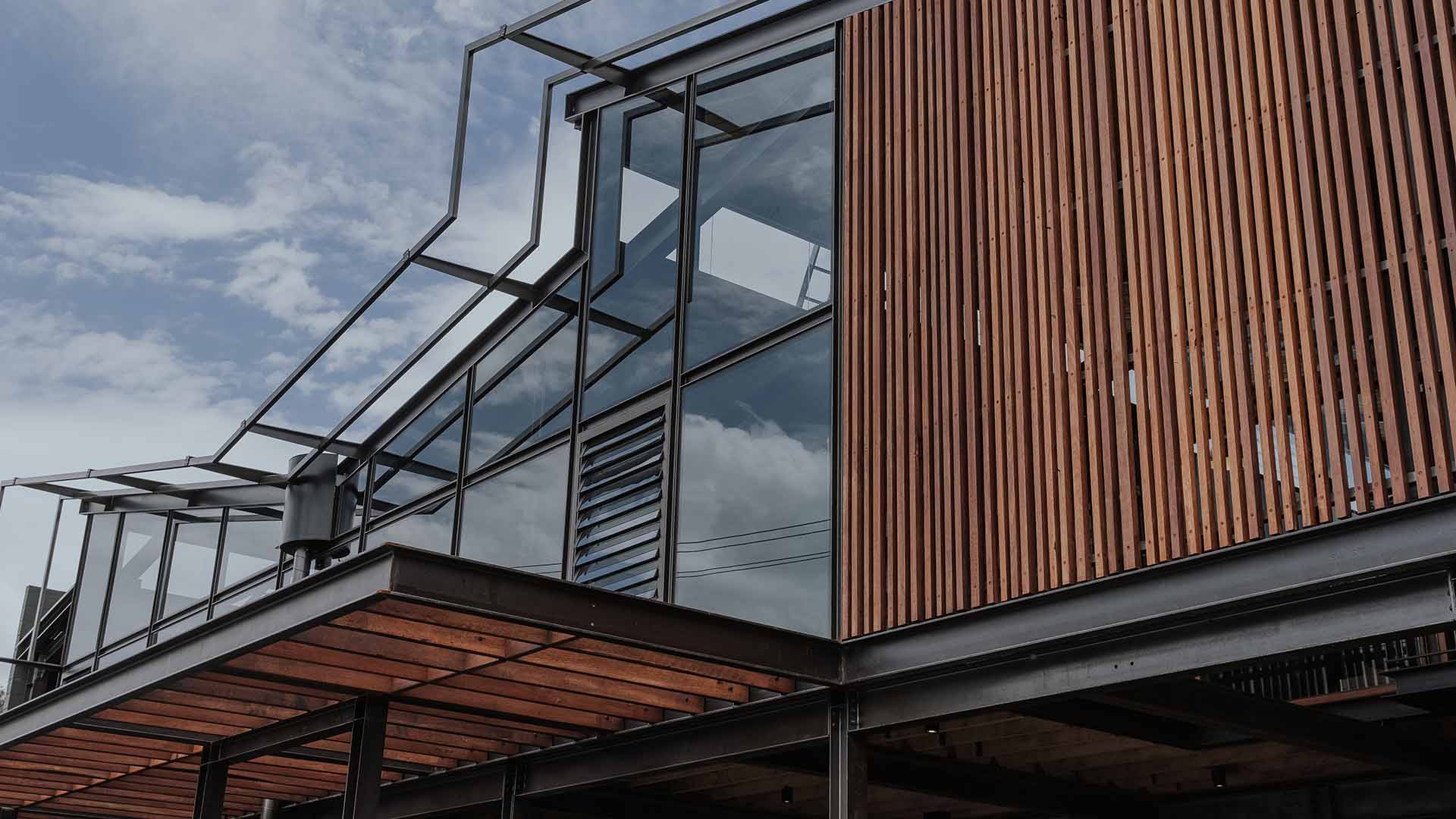 As Craft'd Grounds continues to open up, Brisbanites can also look forward to spending time in its laneways — which take up more than 680 square metres — as well as at the yet-to-launch bakery and deli Brass Tacks, which hails from the chefs behind Pie Hole and Lady Bouchon.
The Albion precinct is also set to gain a yet-to-be-revealed restaurant, other food tenants and a fitness centre, and to host events and those aforementioned farmers markets. All of the above will help flesh out a space that's been designed by Conrad Gargett architects to let visitors mosey between its interconnecting tenancies, then eat and drink in the laneways, common areas and other spaces.
Craft'd Grounds is set to open on Collingwood Street, Albion at a yet-to-be-revealed date in May. We'll update you when exact opening details are announced.
Concrete Playground Trips
Book unique getaways and adventures dreamed up by our editors