FOOD & DRINK
El Camino Cantina Is Bringing Its Tex-Mex Dishes and Neon-Lit Decor to South Bank
The 510-seat eatery is taking over the site previously inhabited by Munich Brauhaus — and will launch with a six-week-long margarita festival.
Since 2018, South Bank's Stanley Street has been home to a two-level German joint that serves up steins, schnitzels and pretzels. Come November this year, however, the space previously occupied by Munich Brauhaus is getting a huge makeover, transforming into El Camino Cantina's newest southeast Queensland location.
Brisbane isn't lacking in Mexican eateries. El Camino already operates two — in Bowen Hills and Chermside — and also opened an outpost in Robina earlier in 2020. But the chain's Tex-Mex cuisine is definitely on the way to the inner city, along with its colourful decor and unapologetically over-the-top vibe.
Both Munich Brauhaus and El Camino are part of Rockpool Dining Group, which also owns Sake, Beerhaus, The Bavarian and WingHaus, so this is really a case of a hospitality company rebranding one of its locations. Of course, if you've been to an El Camino casual dining joint before, you'll know that the revamp will be quite noticeable. Think loud, bright and filled with giant cocktails, rock 'n' roll jukeboxes, free sombreros and other lively Tex-Mex fare.
The new El Camino will hold 510 patrons, including in a 140-seat outdoor dining area filled with colourful umbrellas, a ground-floor diner area that can sit 120 people, and an upstairs bar that can host 250 patrons — and will host DJs, too, each weekend.
Slushie machines, a big feature at the chain's other venues, will be part of the fitout as well, signalling big nights and brain freezes. El Camino's margaritas come in multiple sizes and renditions — such as a tropical Red Bull flavour, which really says it all. Other options include a host of beers from near and far, and a sizeable collection of mezcals and tequilas.
The food lineup is as fun and casual as the drinks, spanning fiery buffalo wings, sizzling fajitas, plump burritos, soft shell tacos loaded with punchy flavour combinations, and unlimited complimentary corn chips and salsas. It'll also have El Camino's signature specials, including $2 tacos on Tuesdays and ten-cent wings on Wednesdays.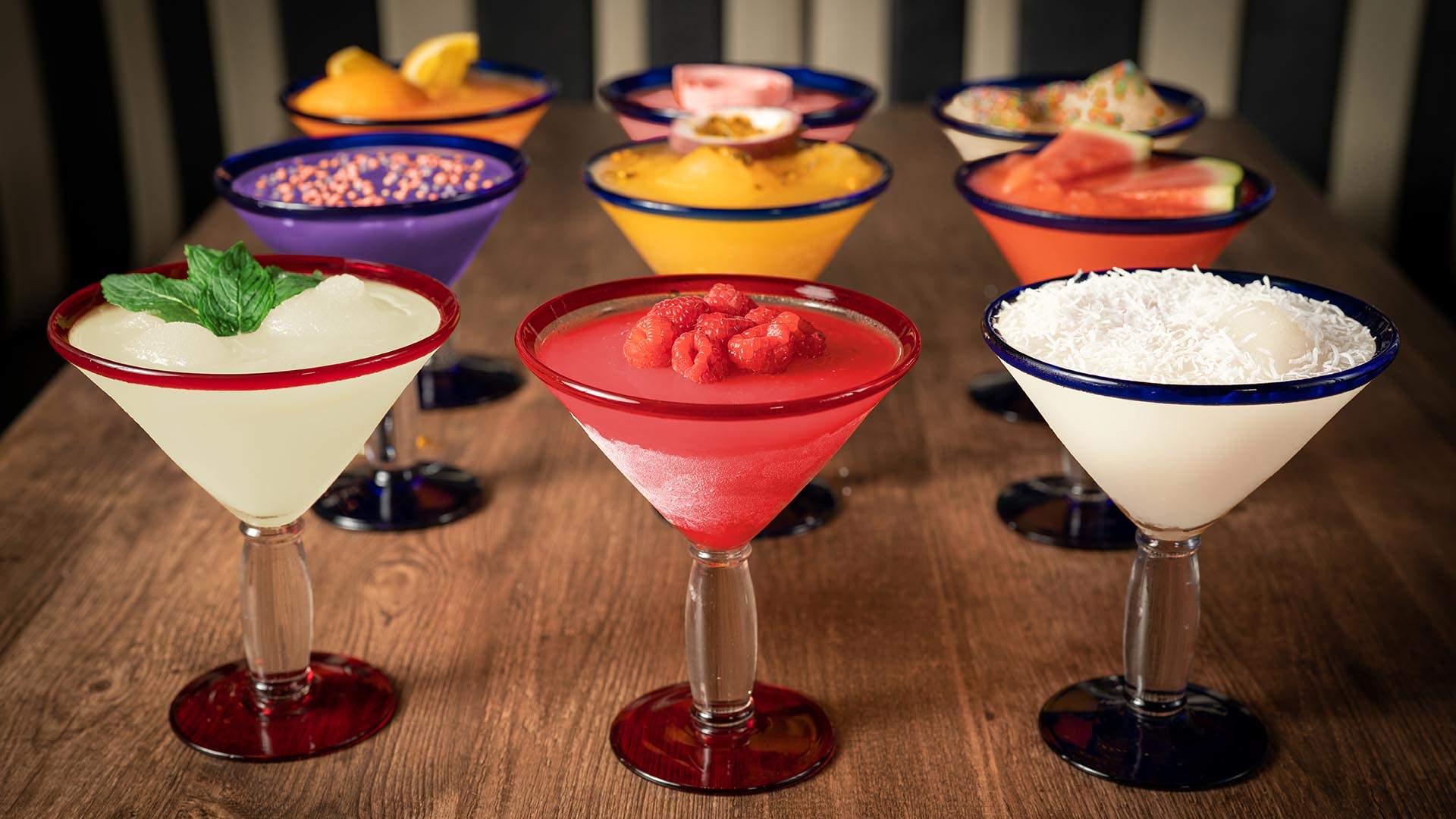 And, when it opens its doors at a yet-to-be-revealed late-November date, El Camino's South Bank spot will do so with a six-week-long margarita festival. Called Ritapalooza, it'll serve up those frosty, boozy beverages in 15 different flavours.
El Camino Cantina will open at 153 Stanley Street, South Brisbane in November — we'll update you with an exact launch date when one is announced.
Top image: El Camino Cantina Chermside.
Published on October 13, 2020 by Sarah Ward