Nostalgia Alert: Gelato Messina Is Whipping Up a Honey Joy Version of Its Famed Cookie Pie
Get big tuckshop flashbacks with this indulgent dessert, which features a choc chip cookie base, vanilla custard and crunchy honey joys.
Obsession-worthy desserts and Gelato Messina go hand in hand, whether you can't get enough of the brand's revolving ice cream lineup or you're especially fond of its one-off treats. Here's one of the latter to tempt your tastebuds, and take you all the way back to your tuckshop days: a new cookie pie, this time in a honey joy version.
No need to eat cereal for breakfast — instead, you can get your fix in this indulgent dessert, which'll also clearly serve up plenty of nostalgia. It features a choc chip cookie base, vanilla custard and crunchy honey joys. The word you're looking for? Yum.
It's been a couple of years since the gelato chain first introduced its cookie pies to the world in 2020, and it sure does love bringing the OTT dessert back over and over. No, we're not complaining. We all need an extra dose of sweetness every now and then, clearly, including during a particularly frosty winter.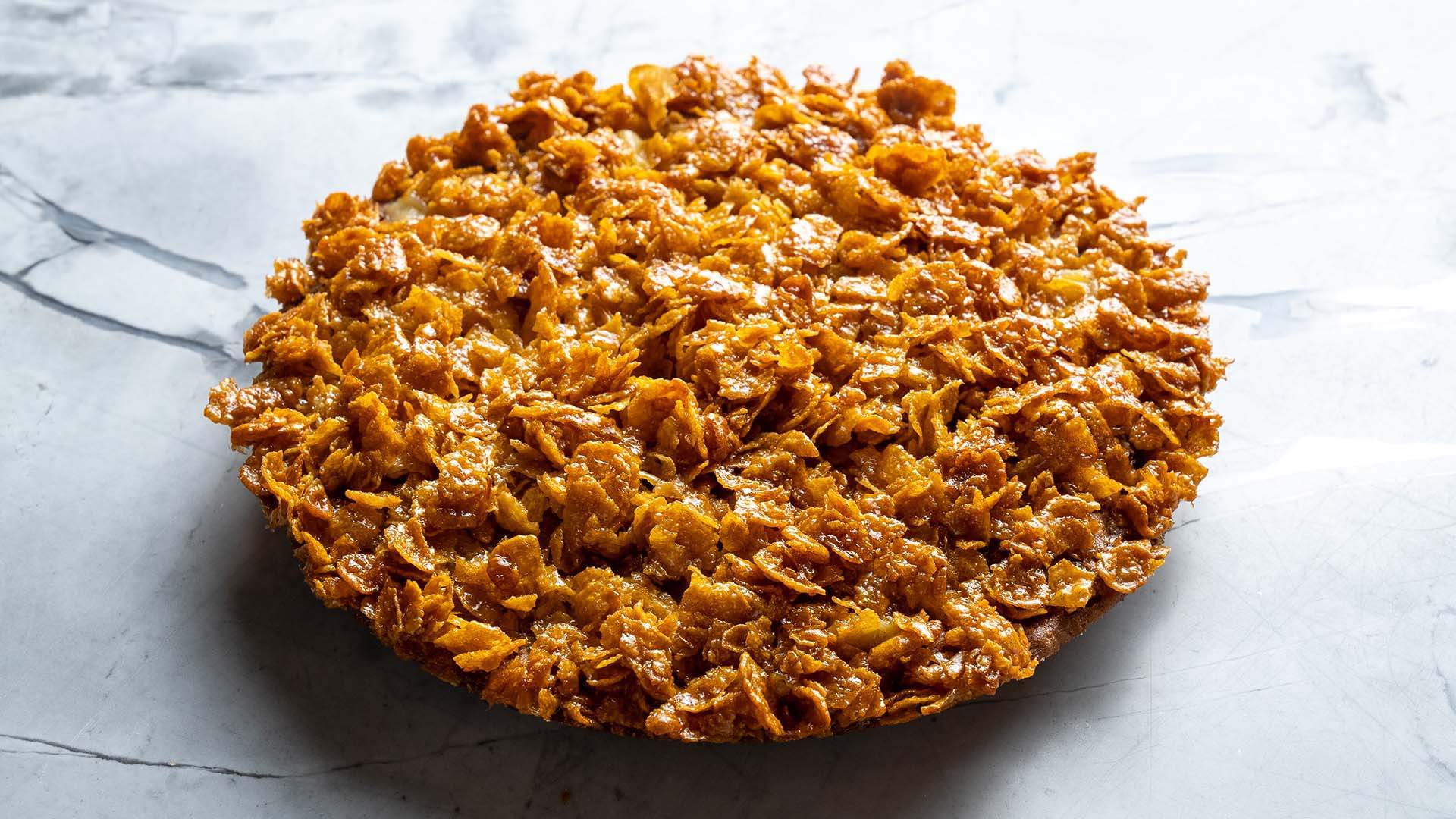 Hang on, a cookie pie? It is indeed a pie, but it's made of cookie dough. And it serves four-to-six people — or just you. You bake it yourself, too, whacking it in the oven for 20–25 minutes at 160–180 degrees , so you get to enjoy that enticing smell of freshly baked cookies wafting through your kitchen.
This time around, the Frankenstein's monster-style honey joy cookie pie really is exactly what it sounds like — and you can buy it by itself for $28, or in kits with some of the cult ice creamery's famed gelato to go along with it. You can opt for a 500-millilitre tub for an extra $12, a one-litre tub for an additional $21 or a 1.5-litre tub for an extra $23.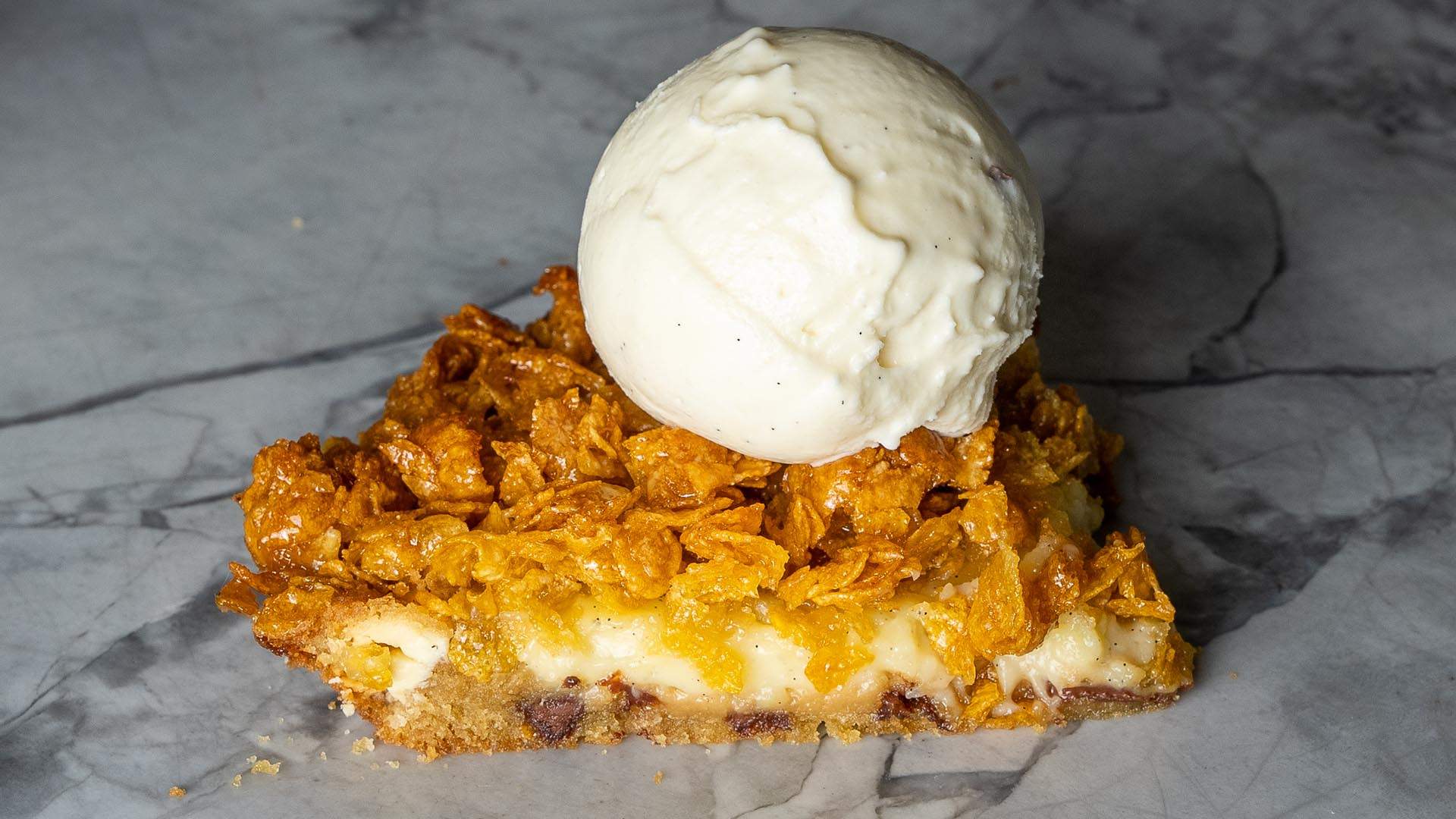 If you're keen to get yourself a piece of the pie, they're available to preorder online on Monday, August 1. And, because Messina's specials always prove popular, the brand staggers its on-sale times.
Accordingly, folks in Queensland and the ACT are able to purchase at 9am, Victorians at 9.15am, and New South Wales customers split across three times depending on the store (with pies from Surry Hills, Bondi, Randwick and Miranda on sale at 9.30am; Brighton Le Sands, Tramsheds, Parramatta and Darlinghurst at 9.45am; and Darling Square, Newtown, Norwest, Rosebery and Penrith at 10am).
The catch? You will need to peel yourself off the couch and head to their local Messina store to collect your order. The pies will be available to pick up between Friday, August 5–Sunday, August 7.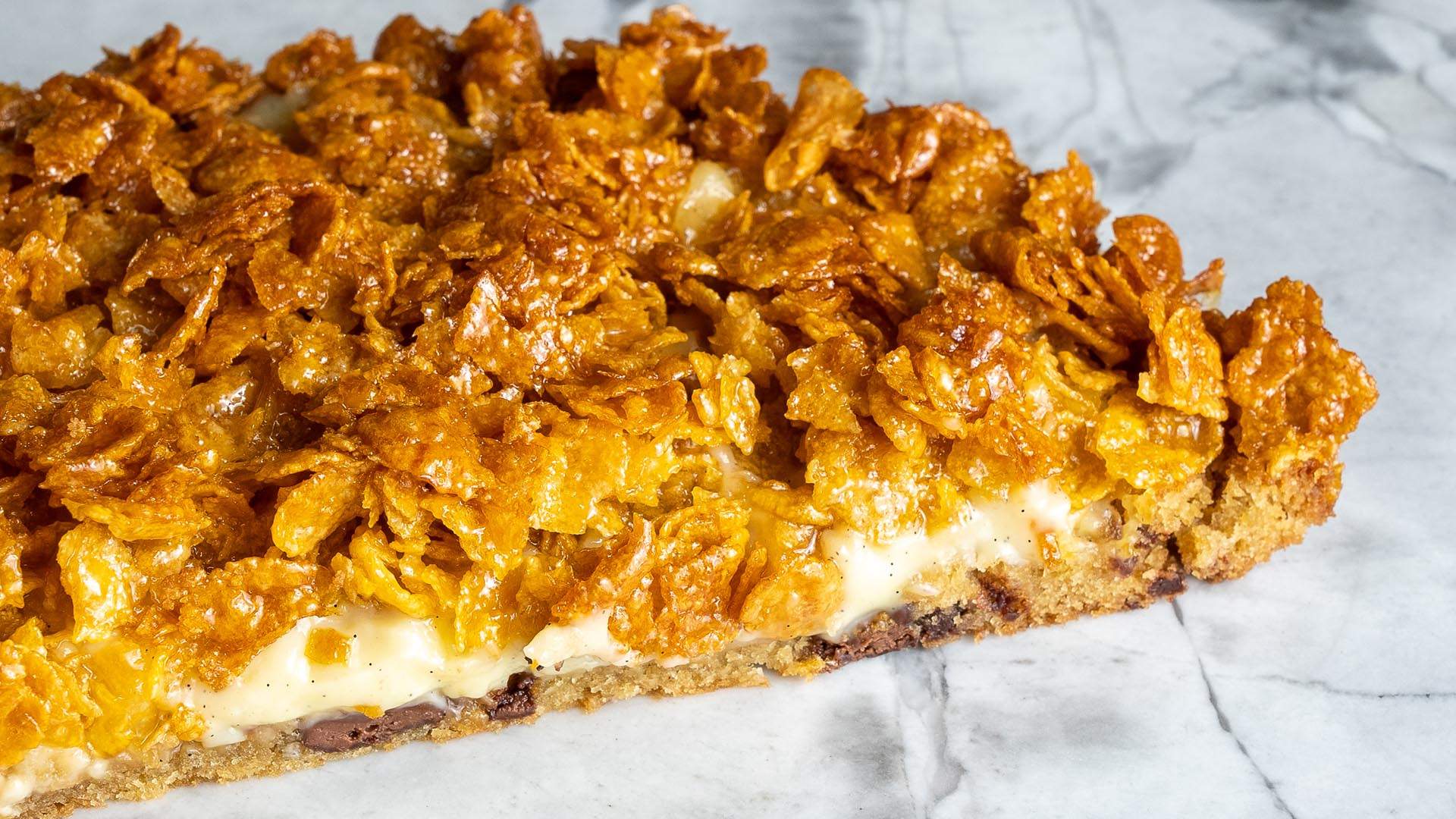 You can preorder a Messina honey joy cookie pie from Monday, August 1, to pick up from all NSW, Victoria and Queensland Gelato Messina stores.
Concrete Playground Trips
Book unique getaways and adventures dreamed up by our editors