FOOD & DRINK
Gelato Messina Is Bringing Back Its Super-Indulgent Choc Chip Cookie Pie
You can preorder it right now.
After introducing its cookie pies to the world last month, followed by serving up an OTT red velvet one, Gelato Messina is bringing the decadent dessert back for a third round with the OG chocolate chip flavour.
Hang on, a cookie pie? Yes, it's a pie, but a pie made of cookie dough. And it serves two–six people — or just you. You bake it yourself, too, so you get to enjoy that oh-so-amazing smell of freshly baked cookies wafting through your kitchen.
These pies are now available for preorder — so if you missed out last time, here's your chance to get yourself a piece of the pie. On its own, the indulgent choc chip pie will cost $20. But to sweeten the deal, the cult ice creamery has created a few bundle options, should you want some of its famed gelato atop it. For $28, you'll get the pie and a 500-millilitre tub, while with a one-litre tub or a 1.5-litre tub, it'll cost $34 and $39 respectively.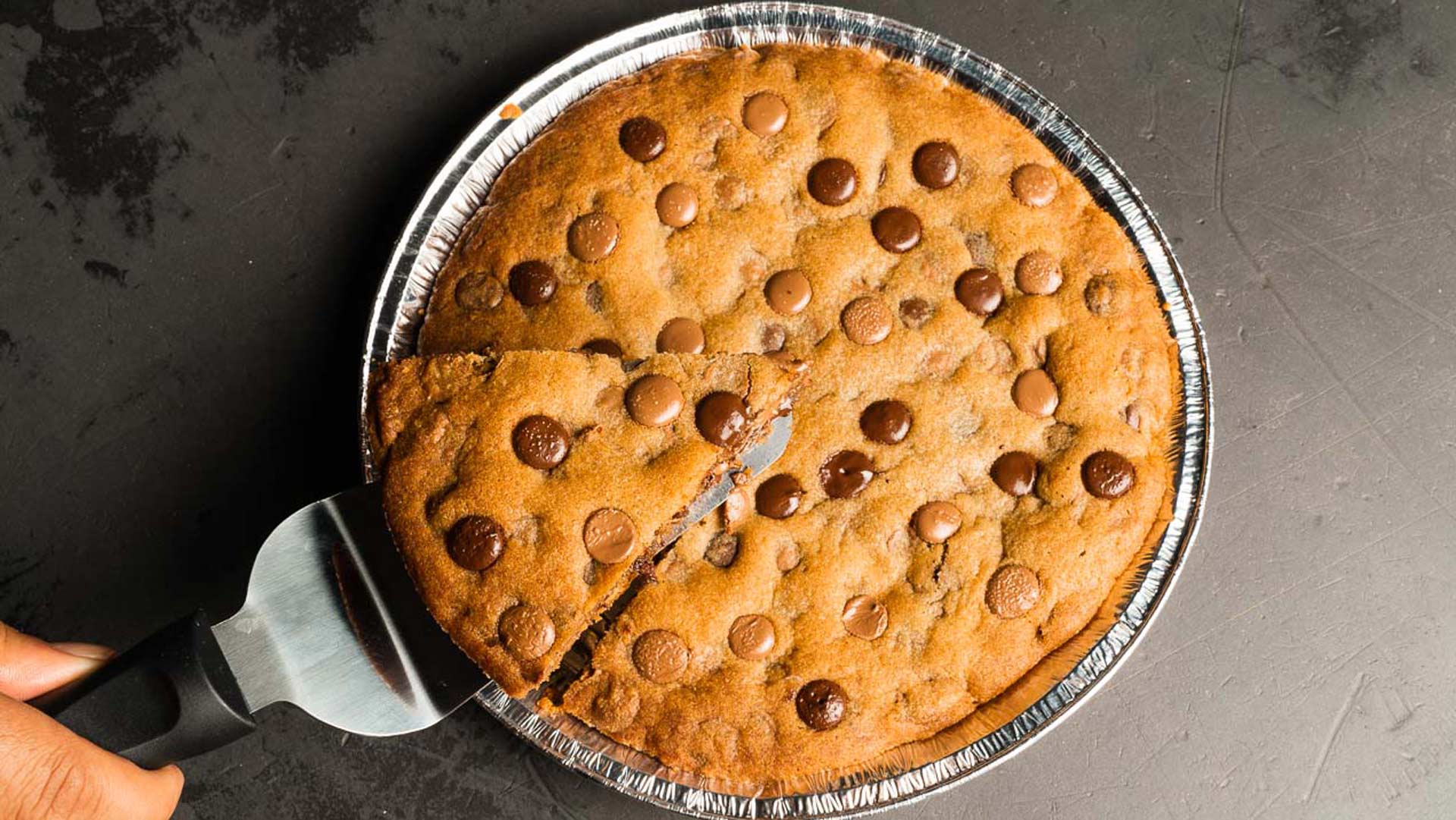 The catch? You'll have to peel yourself off the couch and head to your local Messina store to get one. You can place your preorder now via Bopple, with pick up times available between Thursday, May 14 and Sunday, May 17.
You can preorder a Messina cookie pie via Bopple to pick up from all NSW, Vic and Queensland Gelato Messina stores (except The Star) from May 14–17.
Published on May 11, 2020 by Cordelia Williamson