Gelato Messina Is Bringing Back Its Super-Indulgent Red Velvet Cookie Pie
This OTT red velvet and choc chip cookie pie comes filled with a thick layer of cream cheese custard, too.
Another week, another cookie pie — again. That's how it often feels thanks to Gelato Messina's beloved dessert specials, but no, we're not complaining. After the gelato chain first introduced its cookie pies to the world in 2020, it has kept bringing the OTT dessert back over and over. We all need an extra dose of sweetness every now and then, clearly, including while both Sydney and Melbourne are in lockdown.
So, it should come as no surprise that Messina is serving up the decadent dessert once more. This time, it's one of the chain's Frankenstein's monster-style desserts (although cookie pies generally fall into that category anyway). This version is also a returning favourite — and, if you like all things red velvet, prepare to get excited.
Hang on, a cookie pie? Yes, it's a pie, but a pie made of cookie dough. And it serves two-to-six people — or just you. You bake it yourself, too, so you get to enjoy that oh-so-amazing smell of freshly baked cookies wafting through your kitchen.
Now that you're onboard with the overall cookie pie concept, the red velvet version really is exactly what it sounds like. That crunchy, crumbly red velvet and choc chip cookie pie comes filled with a thick layer of cream cheese custard, too, so prepare to get a little gooey.
You can only buy this pie in kits, which means that you'll get some of the cult ice creamery's famed gelato along with it. You can opt for a 500-millilitre tub for $38, a one-litre tub for $44 or a 1.5-litre tub for $48.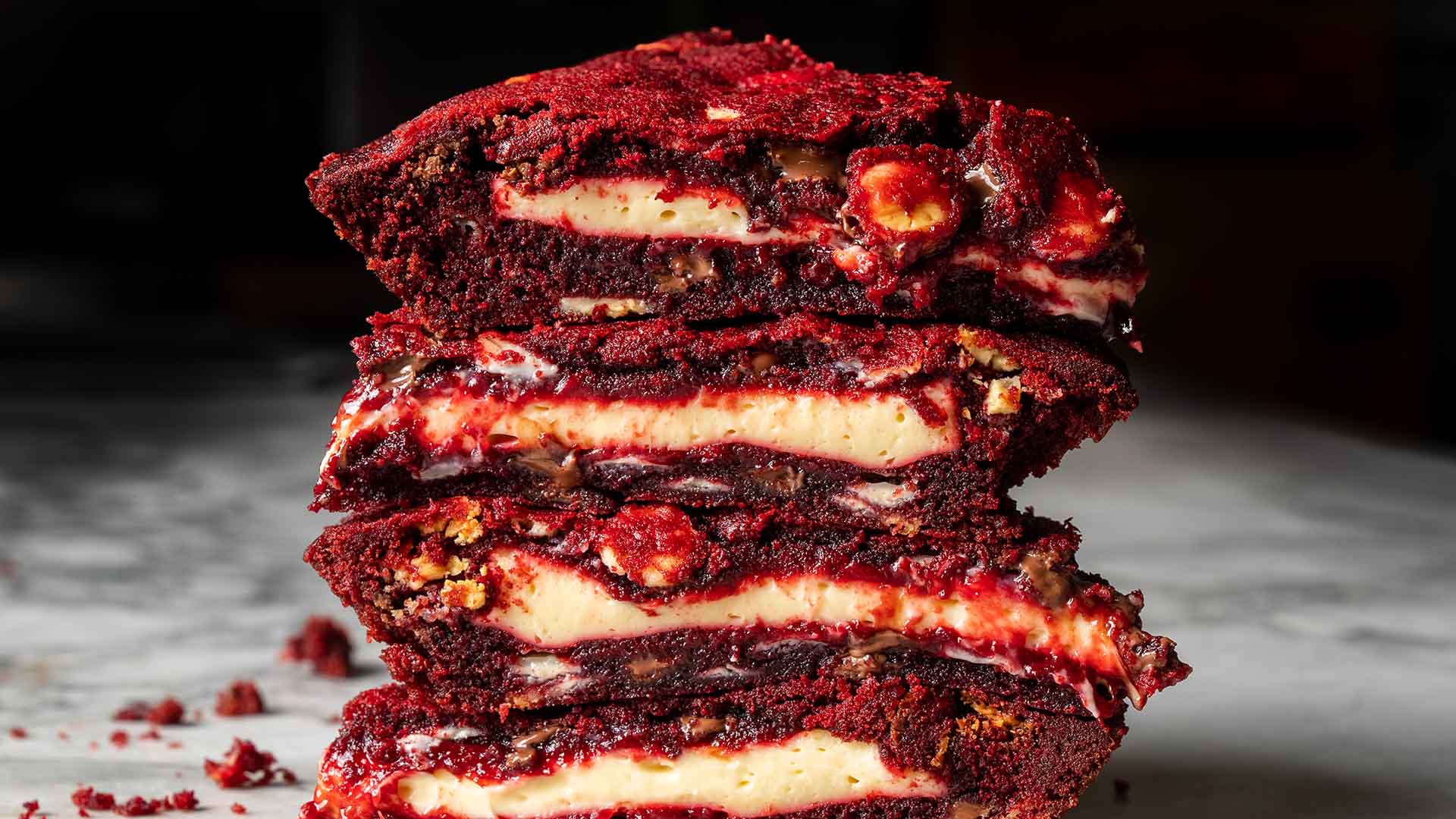 If you're keen to get yourself a piece of the pie, they're available to preorder online on Monday, September 13. And, because Messina's specials always prove popular, the brand is now staggering the on-sale times. Accordingly, folks in Queensland and the ACT are able to purchase at 9am, Victorians at 9.30am, and New South Wales customers split across three times depending on the store (with pies from Circular Quay, Surry Hills, Bondi, Randwick and Miranda on sale at 10am; Brighton Le Sands, Tramsheds, Parramatta and Darlinghurst at 10.30am; and Darling Square, Newtown, Rosebery and Penrith at 11am).
The catch? Most people will need to peel themselves off the couch and head to their local Messina store to pick up their order. The pies will be available for collection between Friday, September 17–Sunday, September 19.
Sydneysiders, remember to abide by lockdown restrictions when it comes to picking up your pie — with folks in most suburbs required to stick to their Local Government Area, or within five-kilometres from home, and a strict five-kilometre limit in place in LGAs of concern.
Melburnians, if the current lockdown conditions remain in place until then, you'll also only be permitted to travel within a five-kilometre radius to pick up food.
Don't live near enough to a store in Sydney and Melbourne? Messina now delivers these specials as well, but only to select areas each time. It'll be bringing the red velvet pie to Sydneysiders in North Kellyville, Glenhaven, Castle Hill, Cherrybrook, Pennant Hills, West Pennant Hills, Baulkham Hills, North Rocks, Carlingford, Epping, North Epping and Beecroft. To get it brought to your door in Melbourne, you'll need to live in Heidelberg, Heidelberg West, Reservoir, Thomastown, Fawkner, Essendon, Moonee Ponds, Maribyrnong, Footscray and Williamstown.
Then, when it comes to cooking the pie, you just need to whack it in the oven for 25 minutes at 160–180 degrees and voila!
You can preorder a Messina red velvet cookie pie from Monday, September 13, to pick up from all NSW, Vic and Queensland Gelato Messina stores — or for delivery in some Sydney and Melbourne suburbs.