KFC Has Launched a Wedding Service If Your Relationship Is Based on Undying Love for Fried Chicken
Kick off married life with some secret herbs and spices.
So, you've found that special forever someone – someone who deals with your drama, puts up with your quirks and shares your passion for all the important stuff, like, say, fried chicken. Well clearly, there's just one thing left to do, and that's to seal the deal at your very own official KFC wedding. Yep – the international fried chicken brand has cooked up yet another idea we never knew we needed and has launched its own wedding service, exclusive to Australia. For real.
Fried chook obsessives across the country now have the opportunity to get hitched in finger lickin' matrimony, with KFC already taking applications for its unique service. All couples, regardless of gender, sexual preference or religion, are invited to apply, by summing up their need for a KFC wedding in 200 words. There's no time to waste, though – only six lucky Aussie duos will get a call-up, with the weddings taking place from October 2019 to May 2020.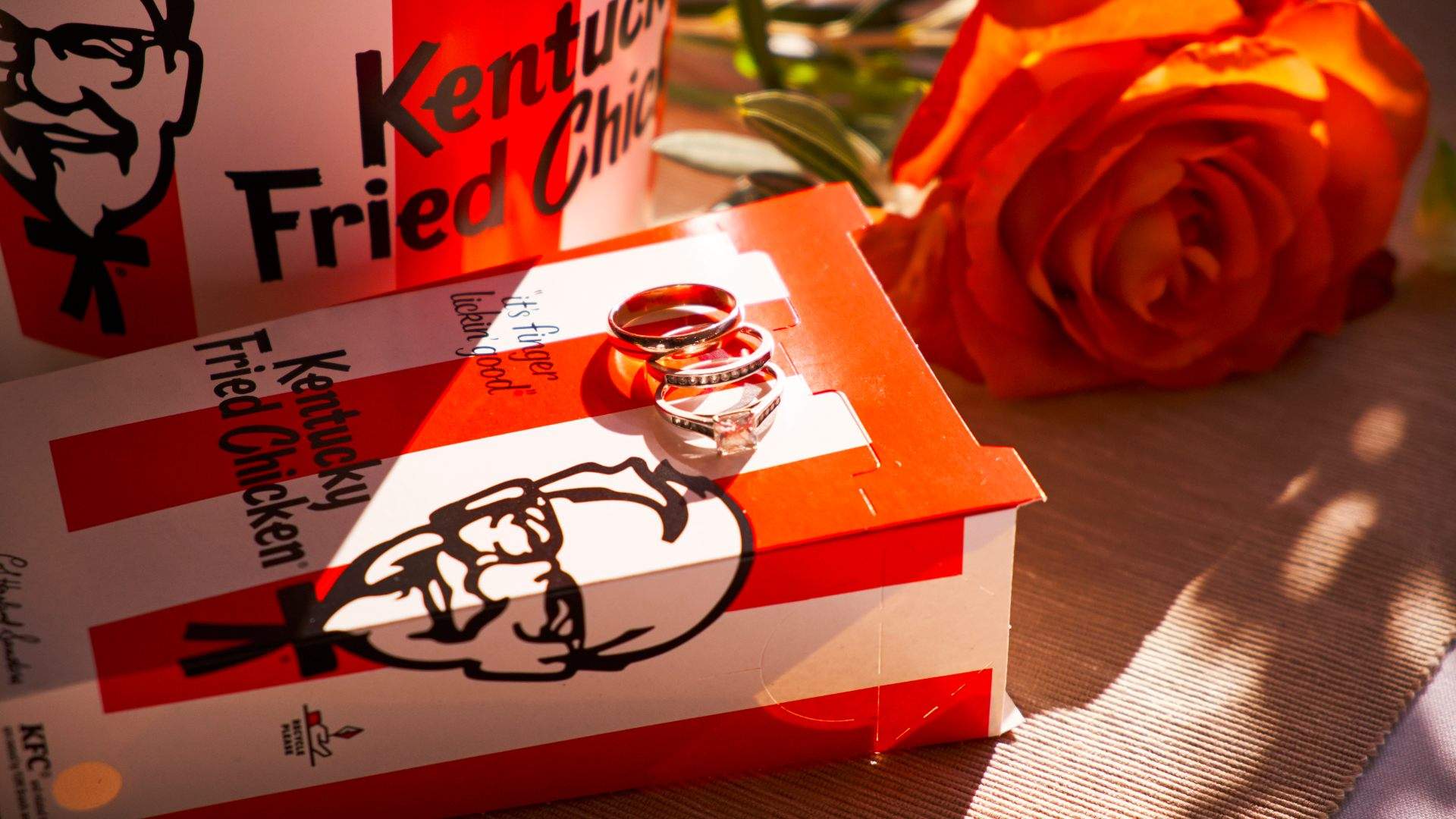 So what's involved in the ultimate KFC nuptials, you ask? Well, you can bank on a KFC-themed wedding celebrant (we assume Colonel Sanders), a KFC photo booth for those all-important happy snaps, music, decorations and customised KFC buckets. And of course, the lucky newlyweds will get to dive into some freshly cooked KFC chicken hot from the KFC food truck. We can only hope the bride will be throwing buckets instead of bouquets and there'll be plenty of wet wipes to go around.
It was this time last year that KFC launched a cheeky meditation website featuring the soothing sounds of chicken frying.
If you're keen to kick off married life with some secret herbs and spices, you can apply for your own KFC wedding here.
Concrete Playground Trips
Book unique getaways and adventures dreamed up by our editors