FOOD & DRINK
Krispy Kreme Is Giving Away an Excessive 100,000 Free Doughnuts
Sweet glazed doughnuts are even better when you don't have to pay for them.
Winter is here, the gloves and beanies are out of storage, and it's time to start loading up on sweets and carbs. That's how every June starts — and, this year, Krispy Kreme wants to help with the latter. How? By giving away an extremely excessive number of doughnuts.
You're probably now wondering what constitutes an excessive amount of doughnuts. Polishing off a packet by yourself doesn't count, at least in this instance. Krispy Kreme's giveaway is going big, with the chain slinging 100,000 doughnuts in conjunction with National Doughnut Day. Whether or not you're a big fan of food 'days', we're guessing you are quite fond of free doughnuts.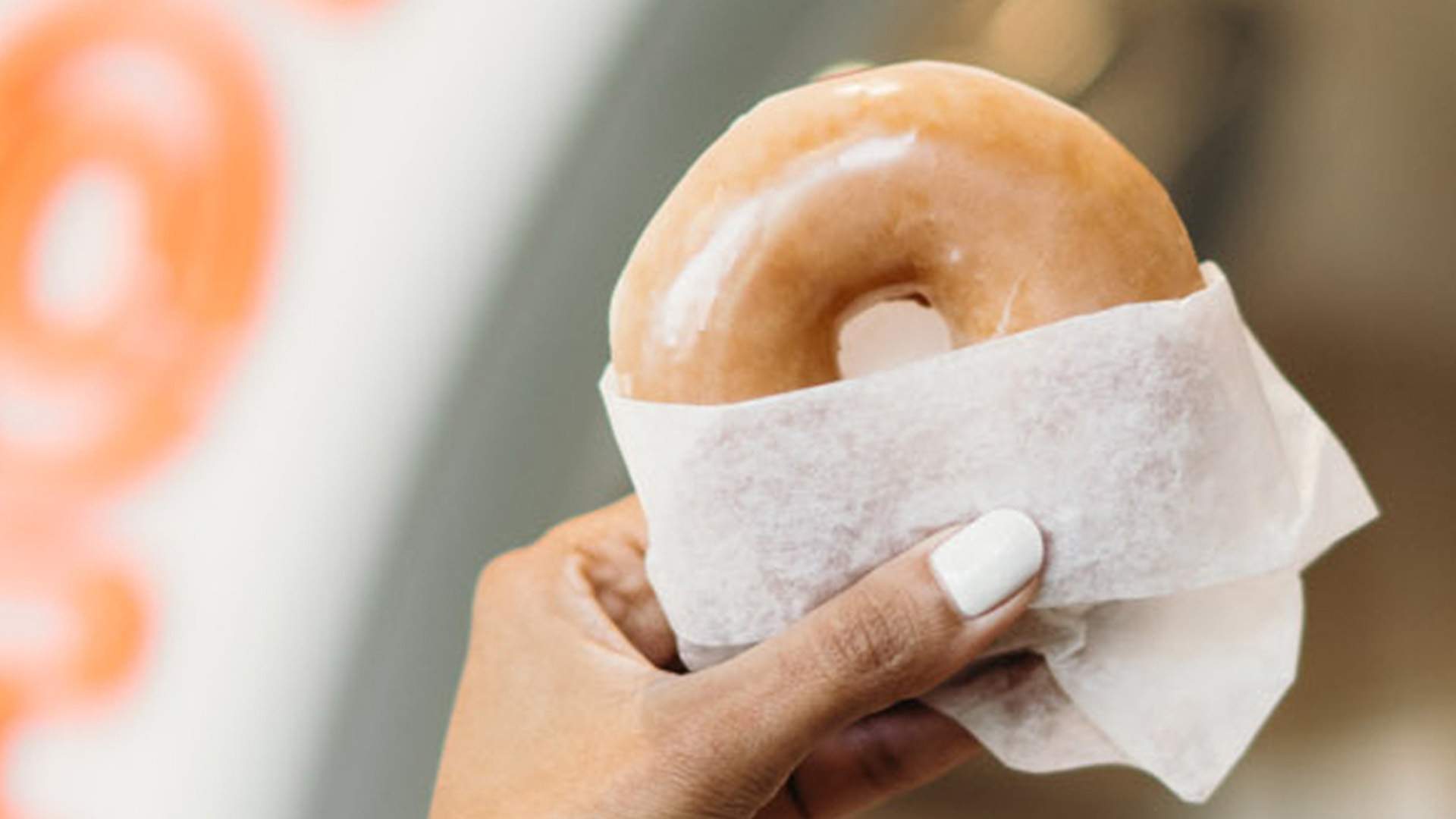 To snag yourself a signature glazed freebie, head to your closest store in Sydney, Brisbane or Perth on Friday, June 4. Sydneysiders have 11 stores — stretching from Penrith to the CBD — to choose from, while Queenslanders can pick from seven different doughnut shops, with the most central in Albert Street in the CBD. And, in Perth, you can head to one of four Krispy Kreme stores. The deal isn't available at BP outlets, 7-Eleven stores, Jesters or Woolworths, or in states other than New South Wales, Queensland and Western Australia.
Because of stay-at-home restrictions in Victoria, National Doughnut Day won't be celebrated in the state just yet. Krispy Kreme plans to in the future, though — we'll keep you updated when something eventuates.
The 100,000 doughnuts will be spread across the participating stores, so you'll want to get in relatively early if you want to kick off your Friday with a free sweet and doughy treat.
Krispy Kreme's free doughnut giveaway is happening in  Sydney, Brisbane and Perth on Friday, June 4. To find your closest store and check its opening hours, head to the Krispy Kreme website.
Published on June 01, 2021 by Concrete Playground