FOOD & DRINK
Six Australian Restaurants Using Nature and Local Ingredients to Inspire Their Menus
Using rooftop veggie gardens and championing native produce, these restaurants are paving the way for more sustainable eating.
in partnership with

A decade ago, you would have been hard-pressed to find an accessible dining experience of a similar calibre and philosophy as those you saw in shows similar to Chef's Table. Lucky for us in present day, eco-friendly dining is no longer limited to small pockets of artisanal growers and eco-conscious chefs. Restaurants all over Australia are proving time and time again that taste and sustainability aren't mutually exclusive.
Sourcing produce from their own 80-acre working farms, creating closed-loop dining experiences with micro rooftop worm gardens and growing heirloom varieties with the help of trusted friends — chefs are honing in eco-friendly practices all while delivering gourmet menus. With that in mind, we've teamed up with Stoneleigh Wild Valley, whose hands-off winemaking philosophy lets nature do its thing to create a 'natural expression' of Marlborough wines, to highlight six innovative eateries across the country with strong connections to nature.

QUAY — SYDNEY
Quay has always been one of the shining beacons of Australia's fine dining scene, but what you might not know is that it's now one of the country's most sustainably minded restaurants, too. World-renowned chef Peter Gilmore has been gardening for over a decade at home, becoming addicted to the lifecycle of plants and herbs. His interest has carried over to the Quay kitchen where produce from trusted farms, like Palisa Anderson's Boon Luck Farm, inform the menu. Specially grown red speckled peas are served with aged Maremma duck; newly created heirloom purple corn is set against a rich oxtail broth; crystallised caramel is punctuated with both a prune jam and a prune cream; and well, you get the picture. It's nature-inspired food at its best.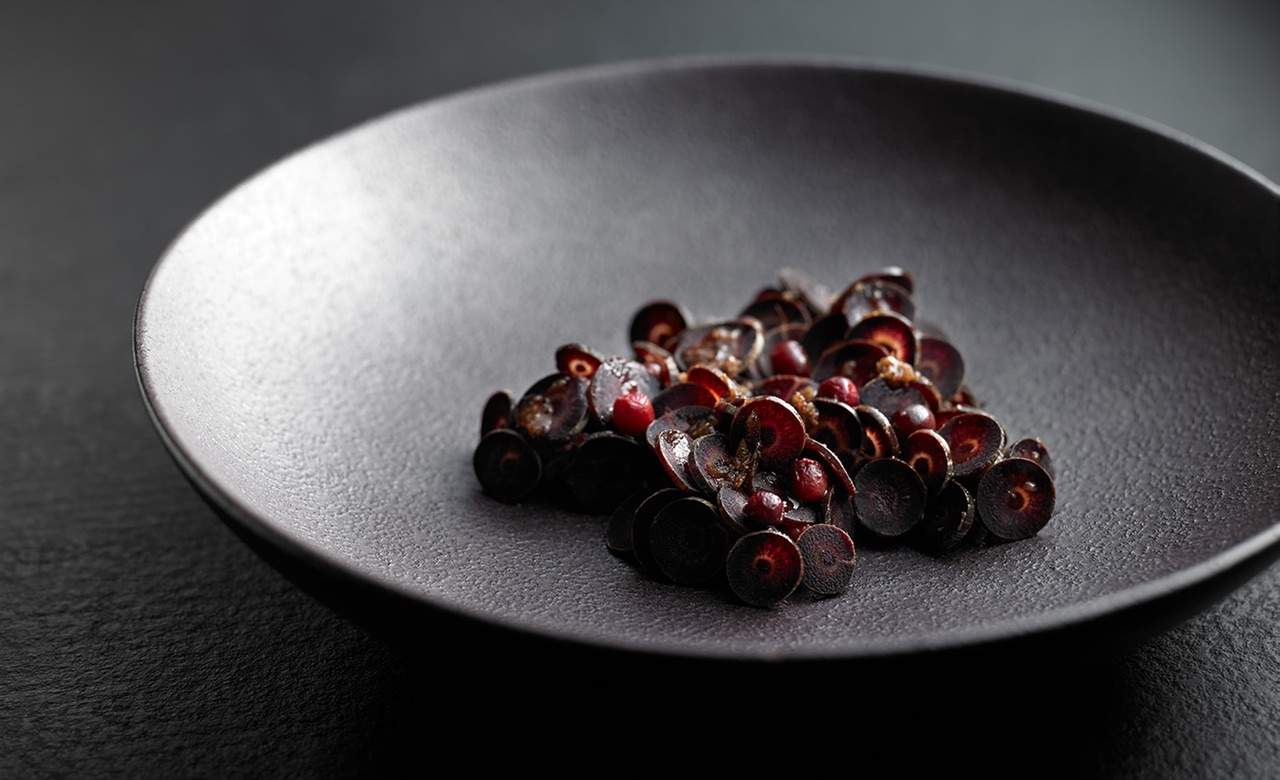 ATTICA — MELBOURNE
Long before sustainability was the trend on everyone's lips, Attica's owner-chef Ben Shewry was foraging with his family for mussels and shellfish along the coast of Taranaki, New Zealand. And with one look at Attica's menu, it's obvious those early ideas of hyperlocal eating have stayed him. The menu reveals his respect for eco-friendly seafood such as hand-caught crab and native ingredients like black and green ants sourced from Indigenous farmers. Deliciously gooey whipped emu eggs and honey-laden finger limes also demonstrate his devotion to Australia's homegrown flavours. Then there's Attica's garden. Boasting over 100 varieties of herbs (there's apparently 16 different types of basil) and other flora that makes its way onto dinner plates, it's the cherry on top of an already exceptional commitment to taste, Australian cuisine and, of course, the environment.

If inventive and exciting meat-free cooking sounds right up your alley then it's time to pay a visit to Paperbark. Opened in June 2018, the relative newcomer has quickly made waves in Sydney's already exceptional vegan dining scene. There's no simple way to explain the cuisine here, except to say it's all tied together by a commitment to native Australian ingredients. There's wattleseed and finger lime atop pumpkin tostadas, strawberry gum mole mopped up with doughy rye from eco-friendly bakery Iggy's Bread and mango and lemon myrtle meringue. It's all delicious, all the time.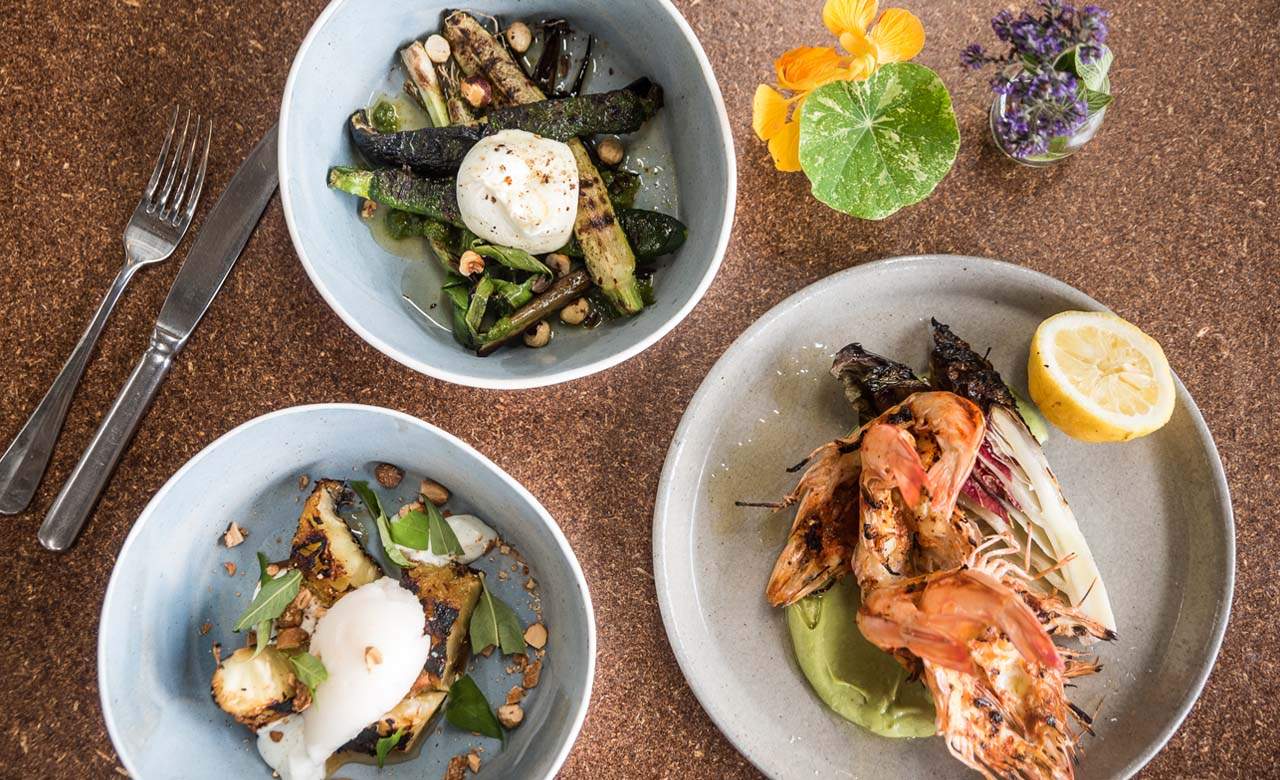 THREE BLUE DUCKS — BRISBANE
Three Blue Ducks is no stranger to the eco-friendly dining scene. Ever since the three original owners opened their small paddock-to-plate eatery in Bronte, Sydney in 2010, they've been proving that sustainability doesn't mean sacrificing on flavour, it means improving it. Now, almost a decade later, they have three additional partners and four new locations. Set inside the W Brisbane hotel and open breakfast, lunch and dinner, the latest restaurant sources much of its produce from Three Blue Ducks' own 80-acre working farm in Byron Bay, as well as other local ethical growers. Expect wood-fired proteins with season veg like porchetta with smoked parsnip purée, beetroot and apple salad, fennel granola and mustard jus or the fish of the day with corn, smoked eggplant chilli, cucumber, heirloom tomato and preserved lemon.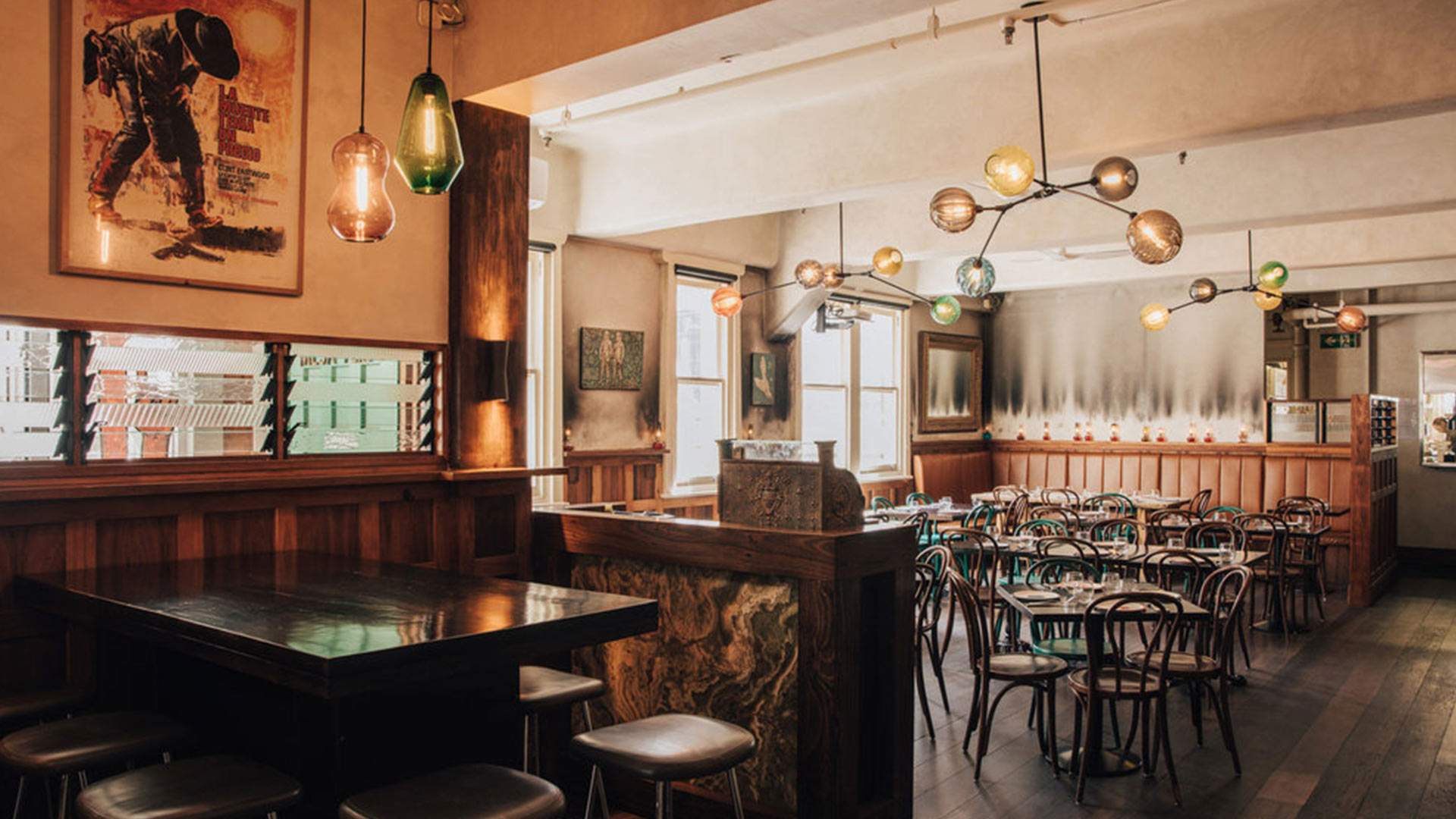 Meaning 'green table' in Spanish, Mesa Verde brings fresh Mexican dishes to level six at Curtin House. The cantina serves smaller plates from the sea and land, like market fish ceviche or zesty heirloom zucchini tostadas, as well as larger plates of braised lamb shoulder, cauliflower tlayuda and mushroom entomatadas. Then there's the full taco menu with fillings ranging from cochinita-style roasted eggplant to beer-battered fish tacos to braised beef cheek. All of these dishes are peppered with fresh herbs and spices grown in the roof's vegetable gardens. There's even a rooftop worm farm to help fertilise the vege patch. In a feat of small-scale closed-loop cooking, chef Kathy Reed and her team use vegetable off-cuts to feed the worms and create fertiliser, which in turn helps grow the rare Mexican ingredients that pack an irresistible punch on the restaurant's menu.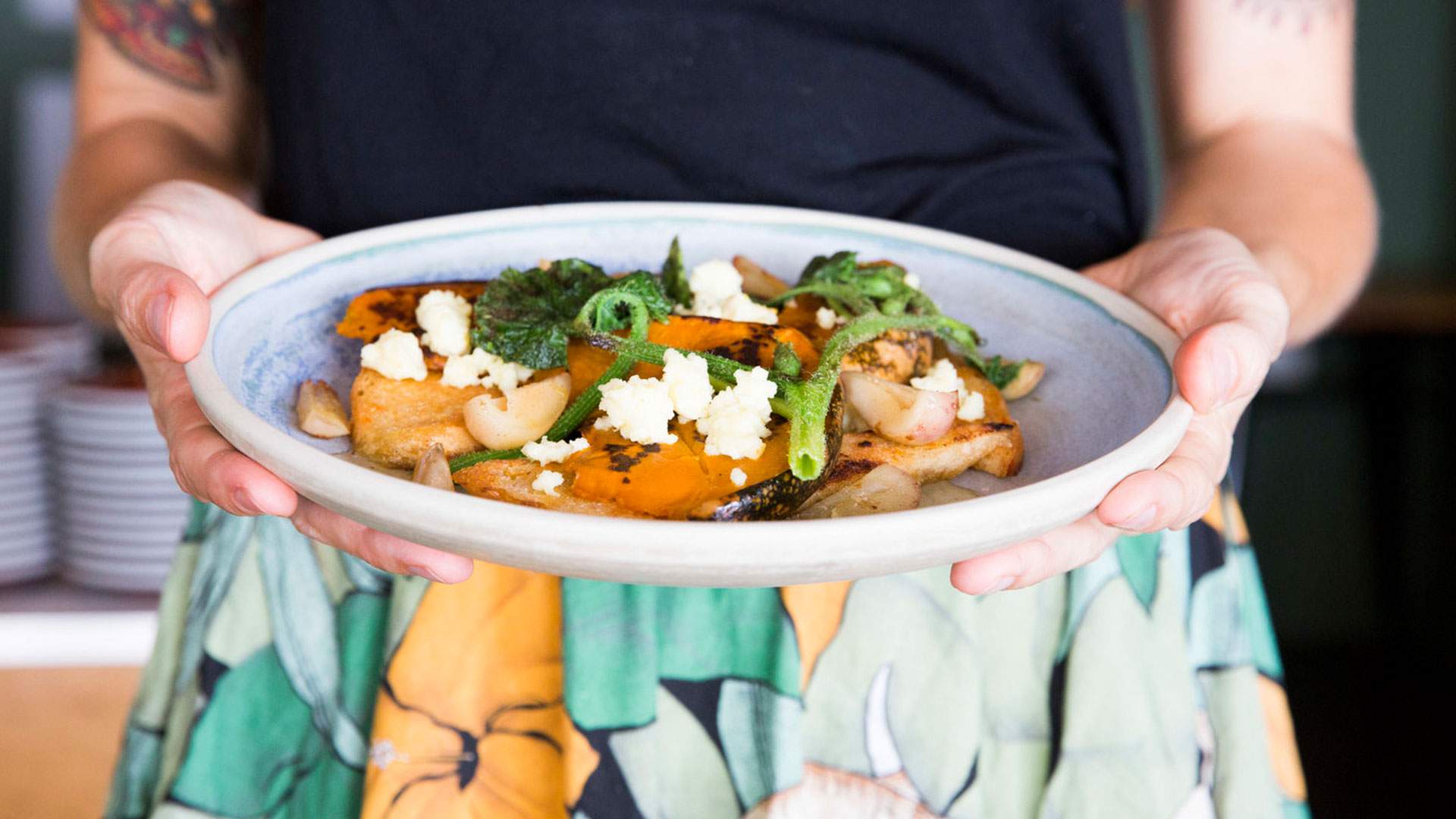 FLOCK EATERY — REDCLIFFE
Featuring a winning combination of picturesque views across Moreton Bay and a farm-to-plate dining experience that caters to all your dietary needs, it's no surprise the Flock Eatery in Redcliffe is a closely guarded secret by those in the know. Breakfast favourites like the smokey king brown mushrooms and eggs benny paired with seasonal greens are both delightfully tasty and ethically sourced from nearby farmers. The best part? Any leftovers are composted at the wonderful LOOP.Growers farm so that nothing is wasted. Make sure to try the coffee; Tim Adams Specialty Coffee roasts it locally.

Connect to nature through food at the above eateries and through drink with Stoneleigh Wild Valley, whose 2017 sauvignon blanc recently won gold at the New York International Wine Competition 2019.
Top image: Paperbark by Trent van der Jagt.
Published on July 15, 2019 by Eleanor Scott