Australian Supermarkets Have Implemented Strict Limits on Everyday Items to Stop Hoarding
Both Coles and Woolworths have introduced a two-packet limit on items such as frozen desserts, soap, mince meat and milk.
Entering an Australian supermarket at the moment, you can be forgiven for thinking that you're walking into the set of a post-apocalyptic film. People are everywhere but shelves are bare, with shoppers panic-buying everything from toilet paper and hand sanitiser to pasta and milk.
As the COVID-19 situation has evolved over the past few weeks, local supermarket chains have been implementing item limits. They've also set aside dedicated shopping times for the elderly and people with disability as well. But the hoarding keeps happening and everyday staples keep selling out, leading Coles and Woolworths to roll out further caps.
Announced today, Wednesday, March 18, both big chains have mandated restrictions on a number of items — in addition to previously revealed limits. At Coles, there's now a two-pack-per-person cap on eggs, sugar, frozen vegetables, frozen desserts, canned tomatoes, pasta, all dry rice regardless of size and liquid soap. And additional limits may be placed on other items on a store-by-store basis, too, so it's best to pay attention to the signage while you're shopping.
Over at Woolies, it's limiting such a wide variety of items that it has actually listed what isn't restricted. There are no caps on fresh fruit and vegetables, fresh milk, yoghurts, deli items, seafood, bakery items, canned fish and meat other than mince — or on drinks, baby food, wet dog food, wet cat food, and Easter confectionery and merchandise. If you're after anything else, however, a two-pack-per-person limit applies in general, with some items down to one-pack-per limit.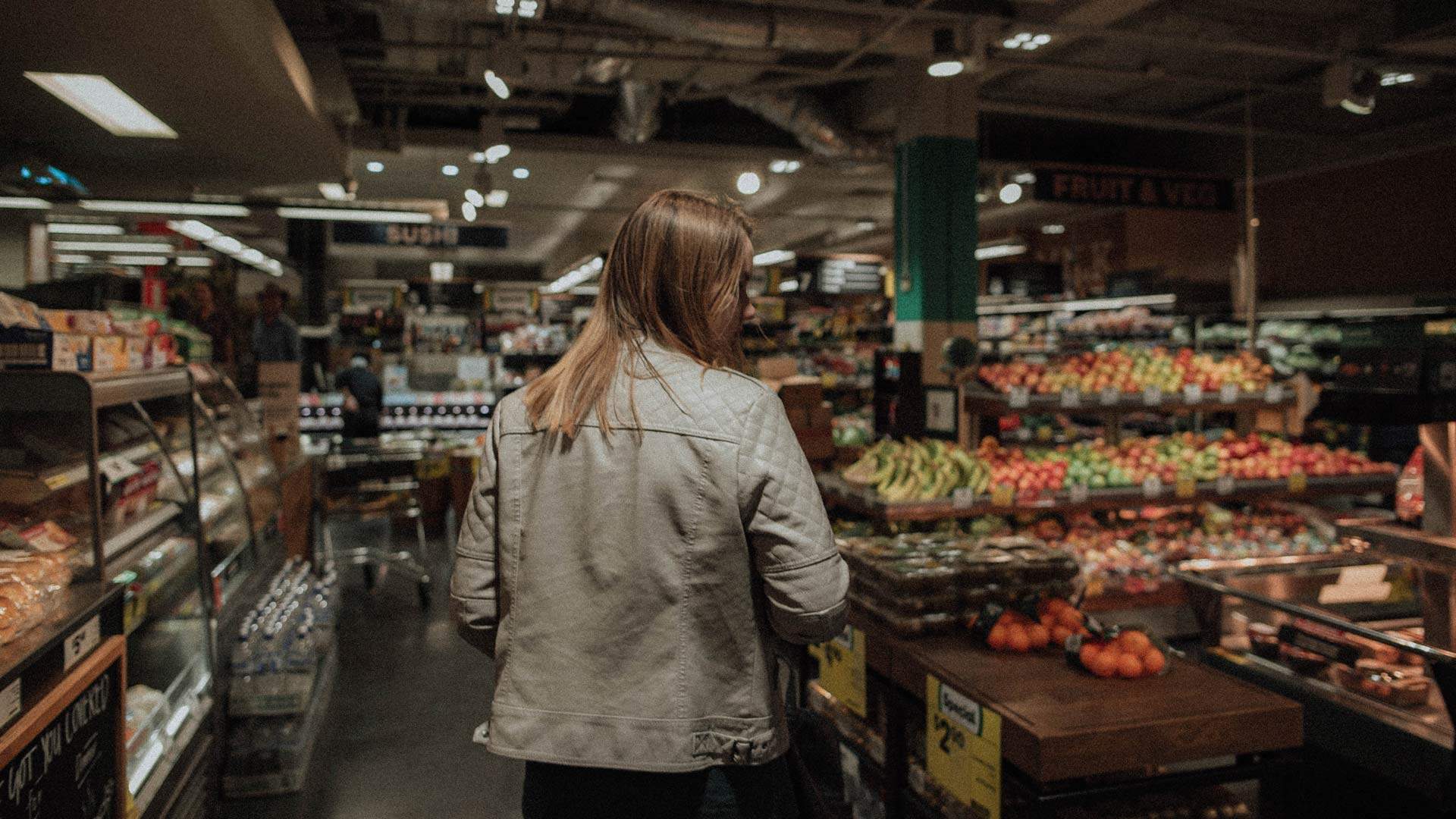 Already in the restricted category at both chains — as anyone who has tried to buy groceries recently well knows — are toilet paper, serviettes, baby wipes, antibacterial wipes and bulk rice over two kilograms, which are down to one pack per person. Tissues, hand sanitiser, dry pasta and flour have all been limited to two packs per person at both companies for days now. And paper towels vary, restricted to one per person at Woolies but two at Coles.
Aldi and IGA haven't announced any new limits as yet, although Aldi already has caps on toilet paper (one pack), dry pasta, dry rice, flour, paper towels, tissues and sanitiser (two packs). At IGA, it's a store-by-store decision. "Each store has placed purchase limits on items that are critically low in stock. These limits are being managed on a store by store basis and are increasing day by day," the chain advised in a statement.
All four brands have also released a collective plea for consideration, stressing the need to stick to product limits — and reminding shoppers something that should just be a given, aka that hardworking supermarket staff should be treated with courtesy and respect.
For more details on Australian supermarket item limits, keep an eye on Coles, Woolworths, Aldi and IGA's websites.
To find out more about the status of COVID-19 in Australia and how to protect yourself, head to the Australian Government Department of Health's website.
Introducing Concrete Playground Trips
Book unique getaways and adventures dreamed up by our editors