FOOD & DRINK
Twelve International Restaurant Dishes to Travel for in 2015
Turn your holiday into a pilgrimage by making one of these dishes your holy grail.
Twelve International Restaurant Dishes to Travel for in 2015
Turn your holiday into a pilgrimage by making one of these dishes your holy grail.
---
At the end of any day of sightseeing in a foreign city, you know you're going to be hungry. So what better time to sit down to a feast you'll always remember? Kick that diet of Haribo packets and "that restaurant there, that's open, that'll do" to the curb. Here are 12 dishes to add/start off your next legendary itinerary. Just don't forget to book your table before you book your airline ticket.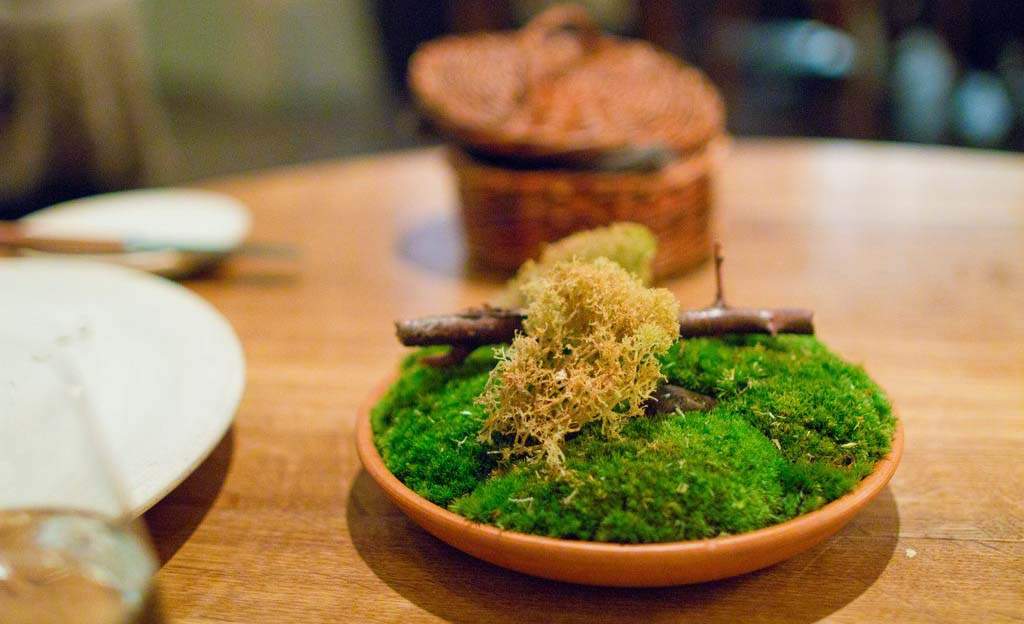 REINDEER MOSS & CEP MUSHROOMS AT NOMA, COPENHAGEN
Named no.1 in the world's 50 best restaurants, Noma serves a reinvented version of Nordic cuisine focusing on ingredients foraged from nearby forests and shores.
Image: Jose Moran Moya.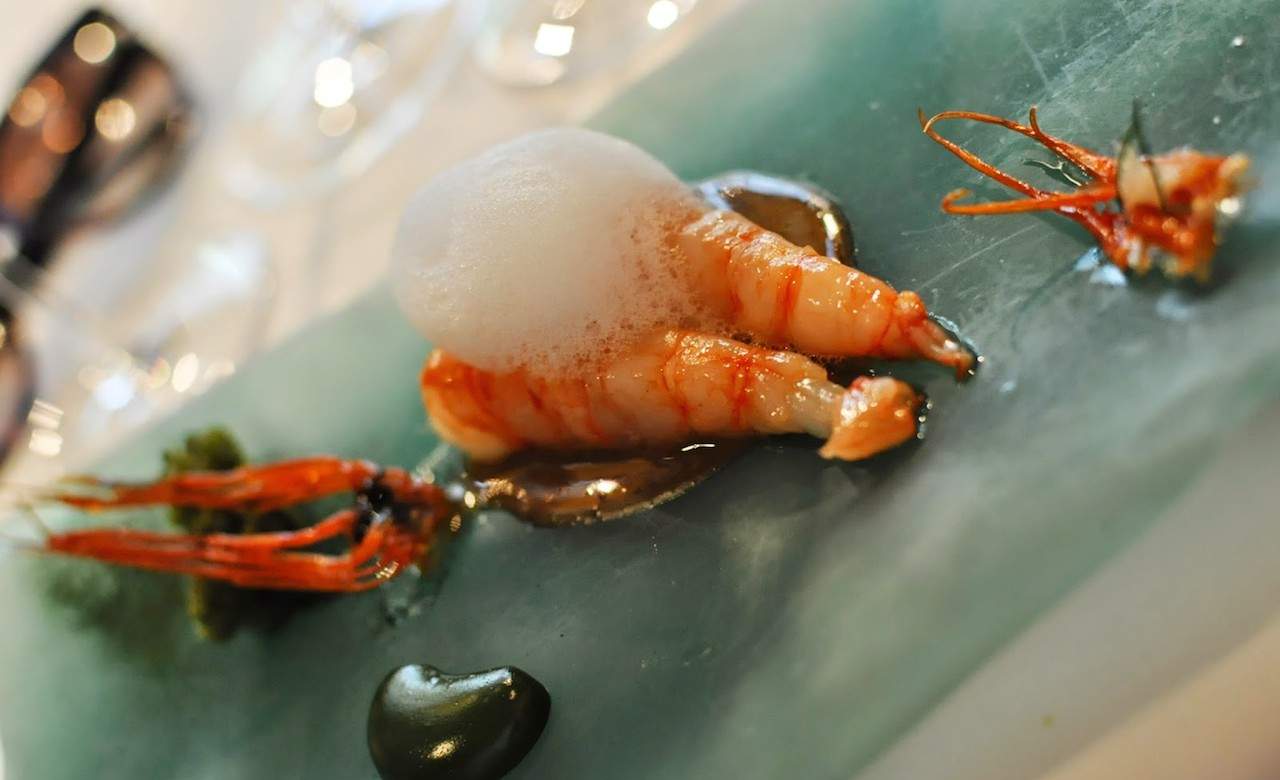 CHARCOAL-GRILLED KING PRAWN AT EL CELLER DE CAN ROCA, GIRONA, SPAIN
The full name of this dish is charcoal-grilled king prawn with king prawn sand, ink rocks, fried legs, head juice and king prawn essence. So, yeah. After relocating in 2007, family business El Celler de Can Roca now boasts the work of head chef Joan Roca; his brother, wine aficionado Josep; and their younger sibling Jordi, a popular local pastry chef. Together they have proved their heavenly status as a culinary holy trinity.
Image: Love, August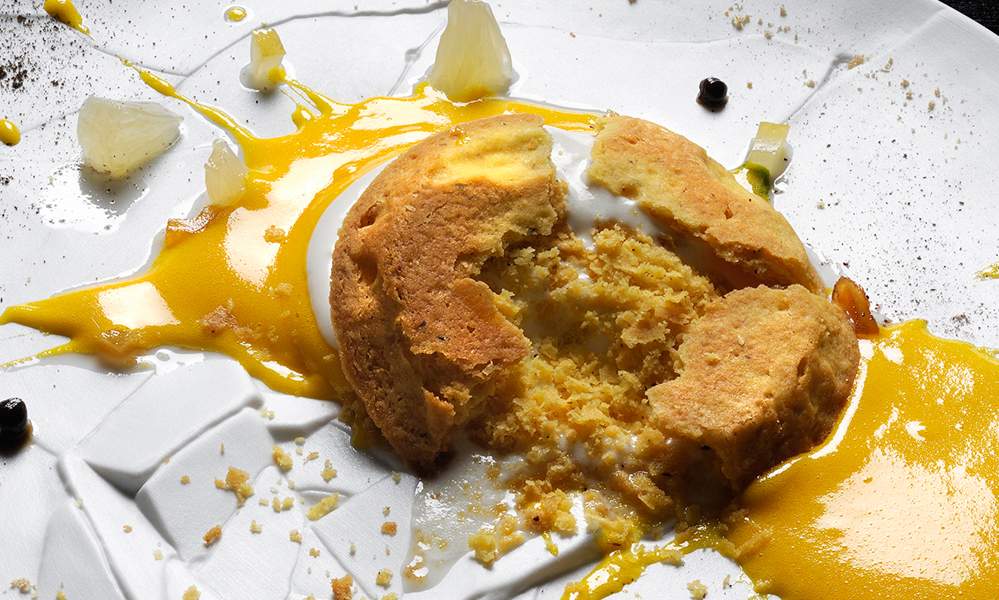 OOPS! I DROPPED THE LEMON TART AT OSTERIA FRANCESCANA, MODENA, ITALY
Embracing imperfection, head chef Massimo Bottura has successfully turned a "back-of-house disaster into a front-of-house legend" (as his publishing house Phaidon puts it). Two surprises here: this dish is (a) precisely constructed and (b) surprisingly savoury, with capers, lemongrass and candied bergamot.
Image: Paolo Terzi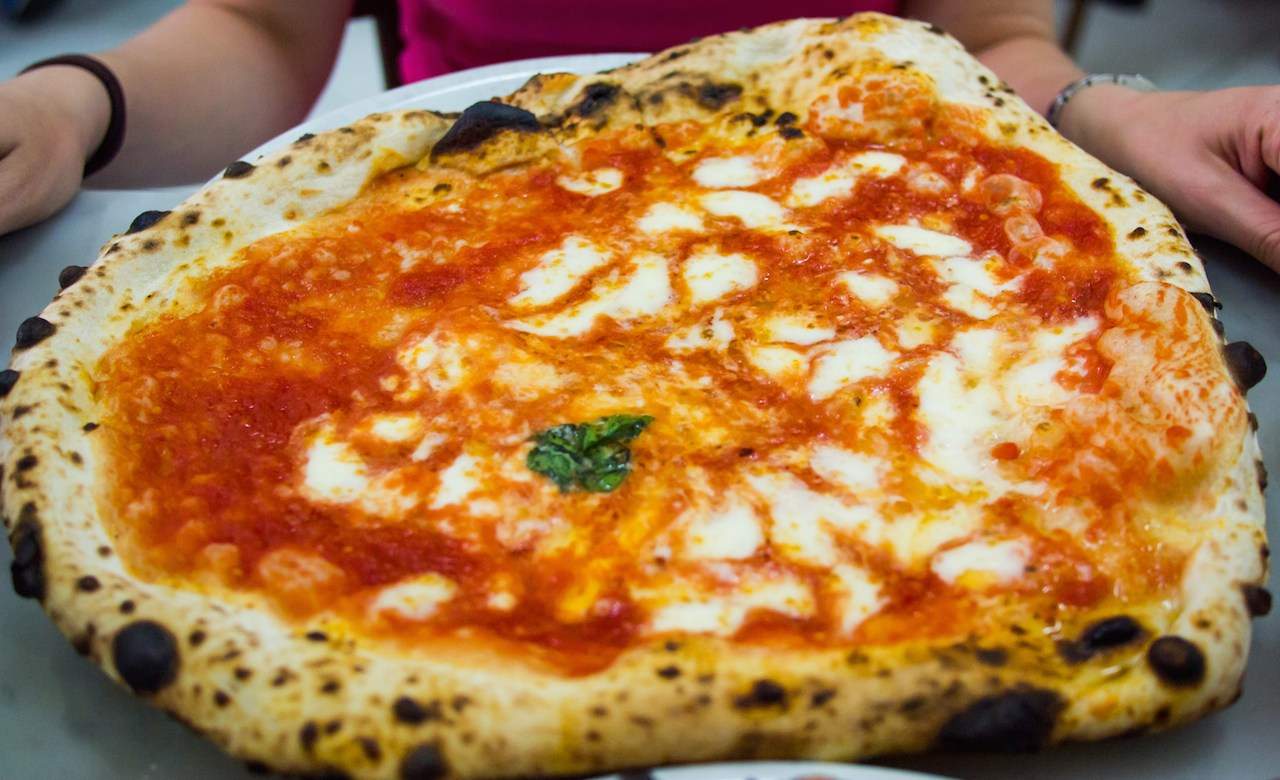 MARGHERITA PIZZA AT L'ANTICA PIZZERIA DA MICHELE, NAPLES
With two options on the menu, you have the tough choice between margherita and marinara when you make it to this world-famous and always packed Naples pizzeria. Choose the margherita. One member of our team who's been says she's "still thinking about it years later".
Image: Mike Valore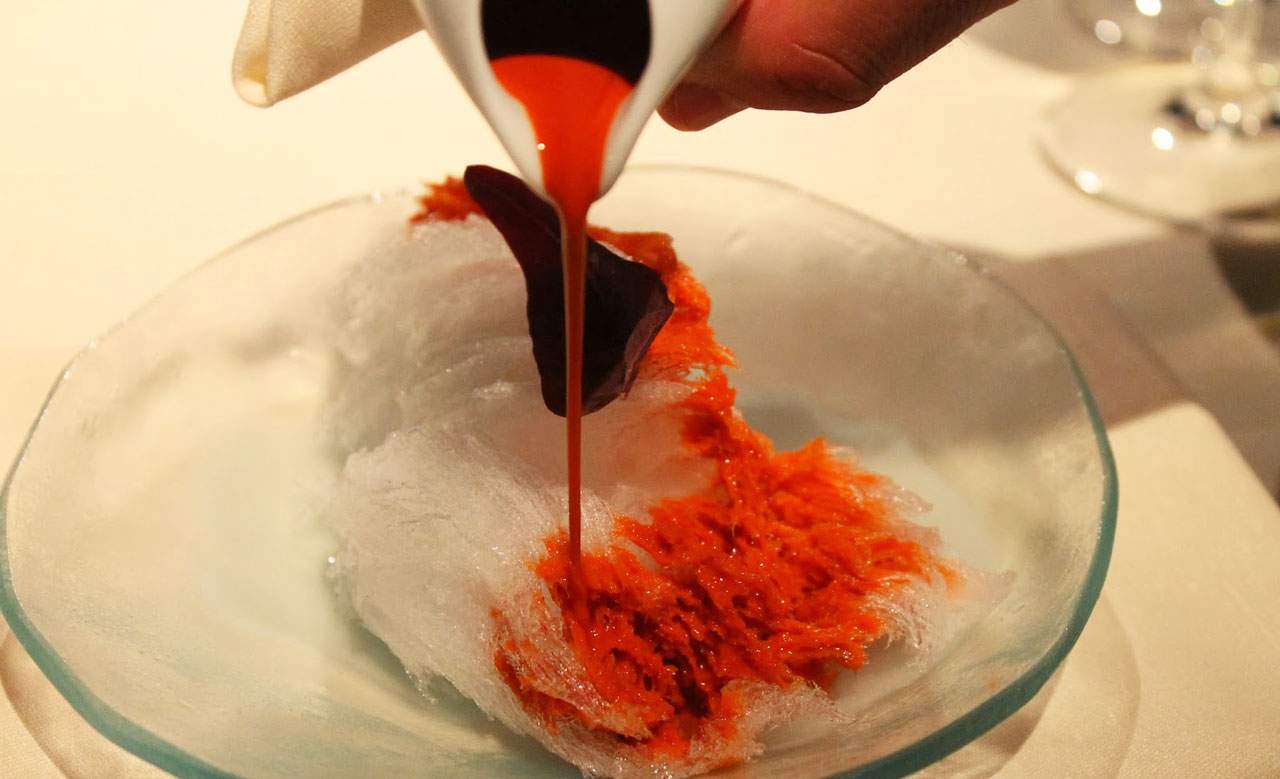 ICE SHREDS, SCARLET SHRIMP PERFUME AT MUGARITZ, SAN SEBASTIAN, SPAIN
In a bid to explore a fully immersive culinary experience, head chef Andoni Aduriz seeks to create masterpieces that dance with aroma, texture and flavour, while others are designed to be provocative and invoke particular emotions.
Image: Foodie Date Night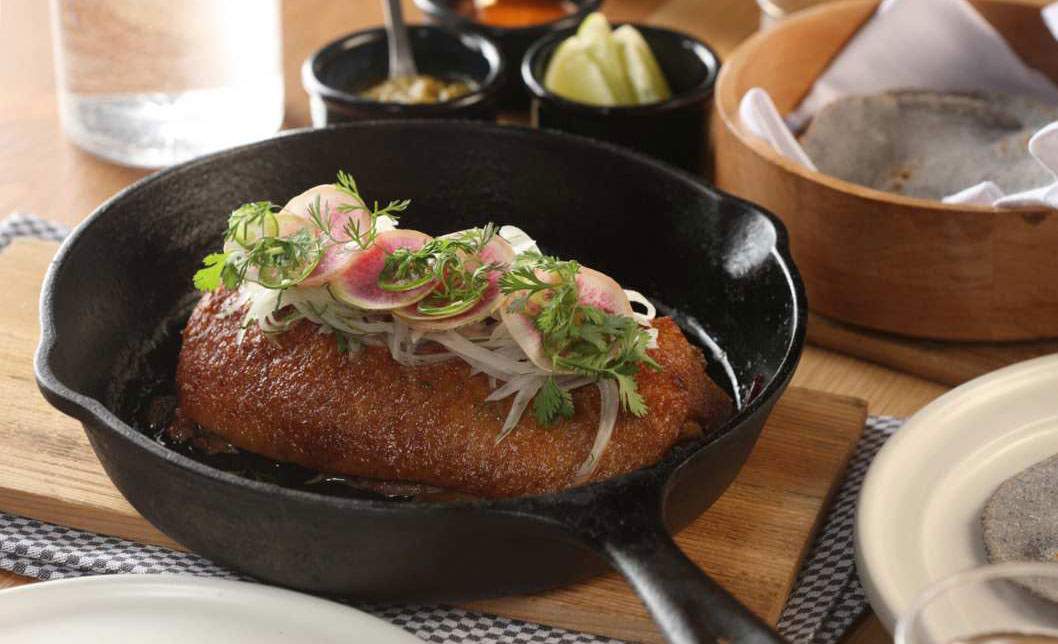 DUCK CARNITAS AT COSME, NEW YORK
With this dish taking nearly four days to prepare (at one point it's even doused and cooked in Mexican Coke), the $59 price tag feels like a bargain, especially when split between 2-3 people. It's at Mexi-luxe Cosme, one of the most admired new openings in New York in 2014.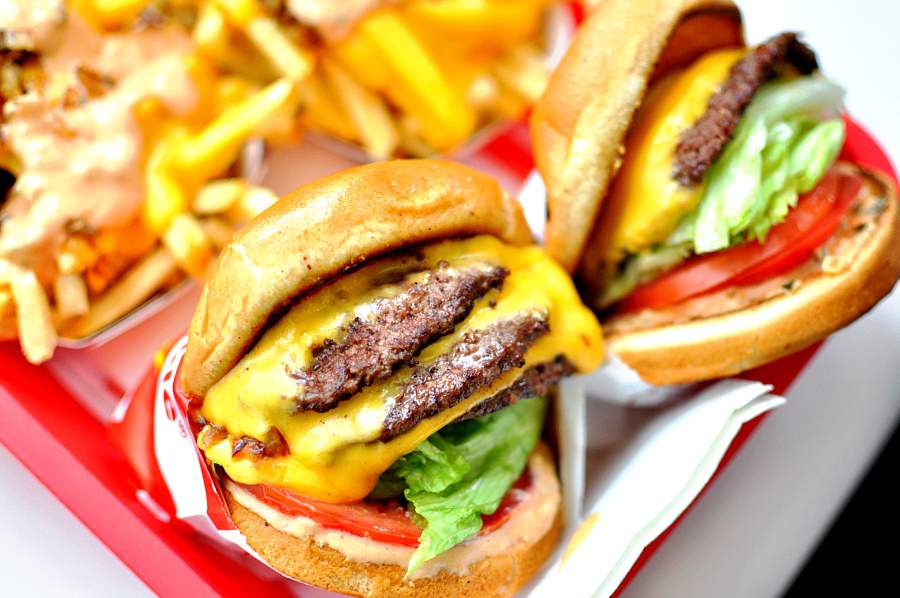 CHEESEBURGER AND FRIES ANIMAL STYLE AT IN-N-OUT BURGER, CALIFORNIA
Cult burger chain In-N-Out may pop up in Australia from time to time, but it's a well known fact the In-N-Out chain is resistant to expanding beyond the US west coast. Even franchising is a no-no. So if you're craving something 'Animal Style', your only safe bet is that plane ticket.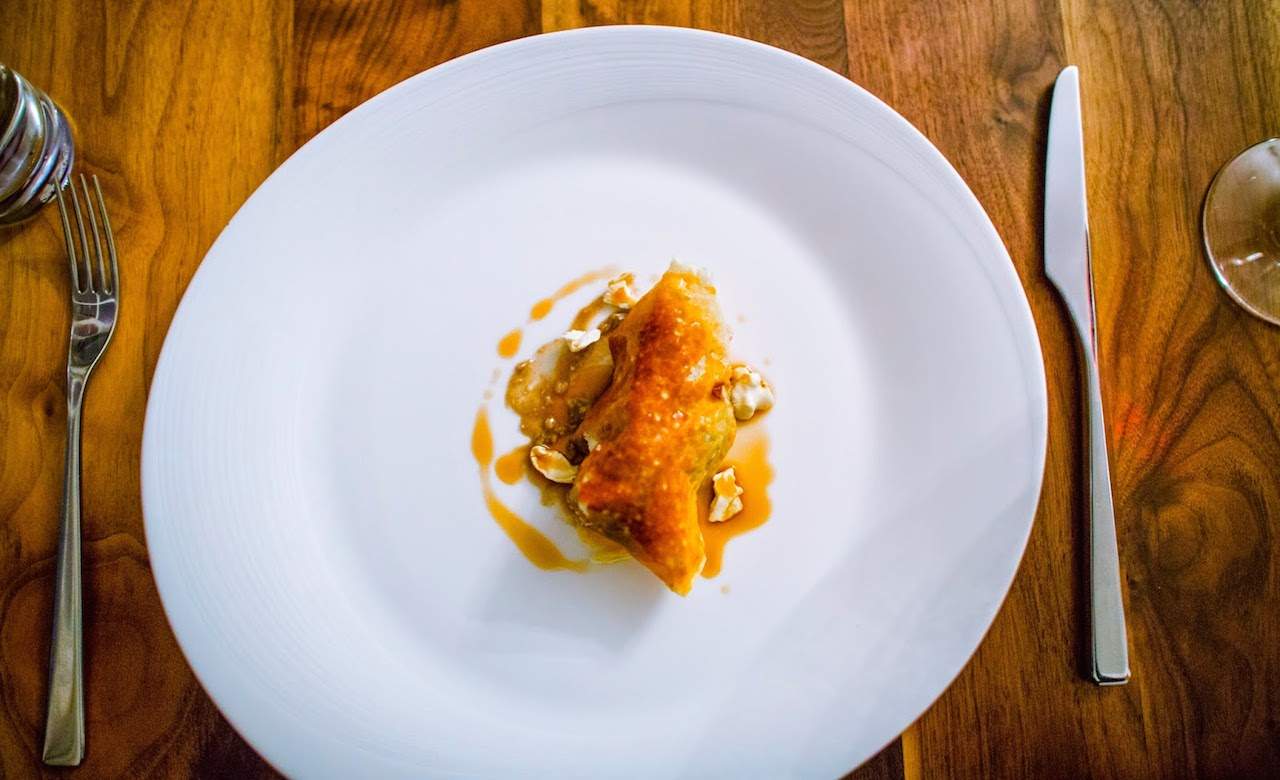 ROASTED LAMB SHOULDER, CARAMELISED MILK, LAMB MARMITE AND BLACK WALNUTS AT RIVERSTEAD, CHILHOWIE, USA
Culinary dream turned love story, head chef John Shields and lead pastry chef Karen Urie Shields opened their own restaurant in the sleepy Virginia town of Chilhowie, where the couple are delving into the world of experimental cooking and foraging.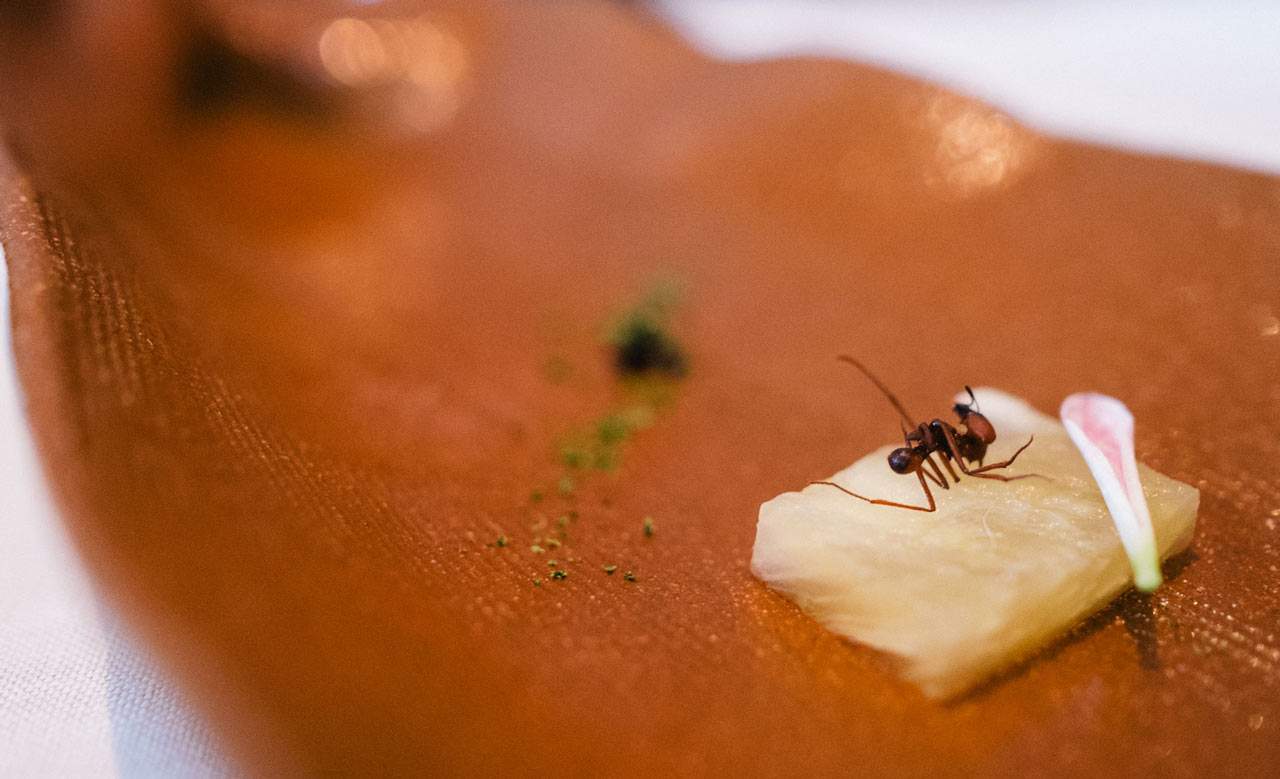 ABACAXI COM FORMIGA AMAZONICA AT D.O.M, SAO PAULO
With a focus on simplicity, Chef Alex Atala's dishes still manage to burst with ingenuity and flavours. One such example is his signature dessert of just two ingredients: fresh pineapple garnished with a dried ant.
Image: This guys food blog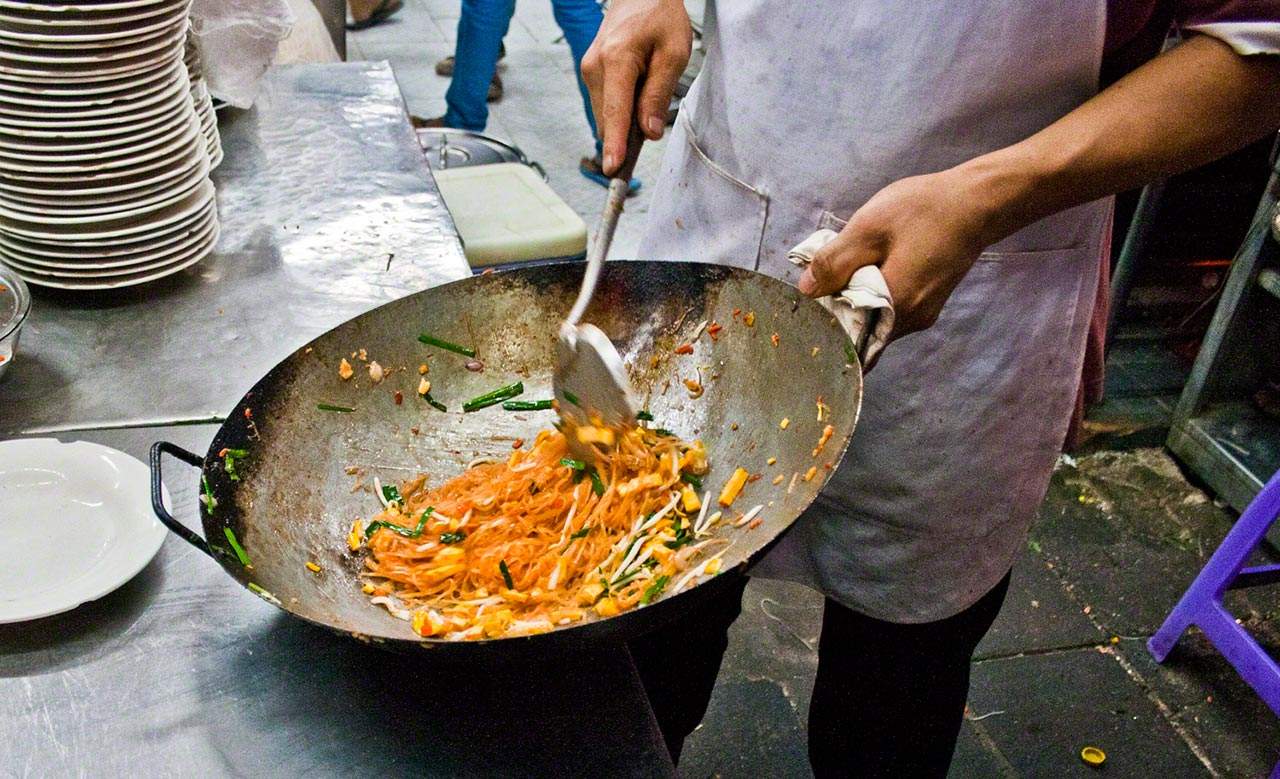 REAL PAD TAI AT THIP SAMAI, BANGKOK
Thip Samai is Bangkok's most popular destination for what might be the most famous thing to come out of Thailand. Some people claim not to be so impressed at the end of this quest for the pad thai holy grail, but it remains the destination to beat for fried noodle pilgrims everywhere.
Image: Delicious Conquests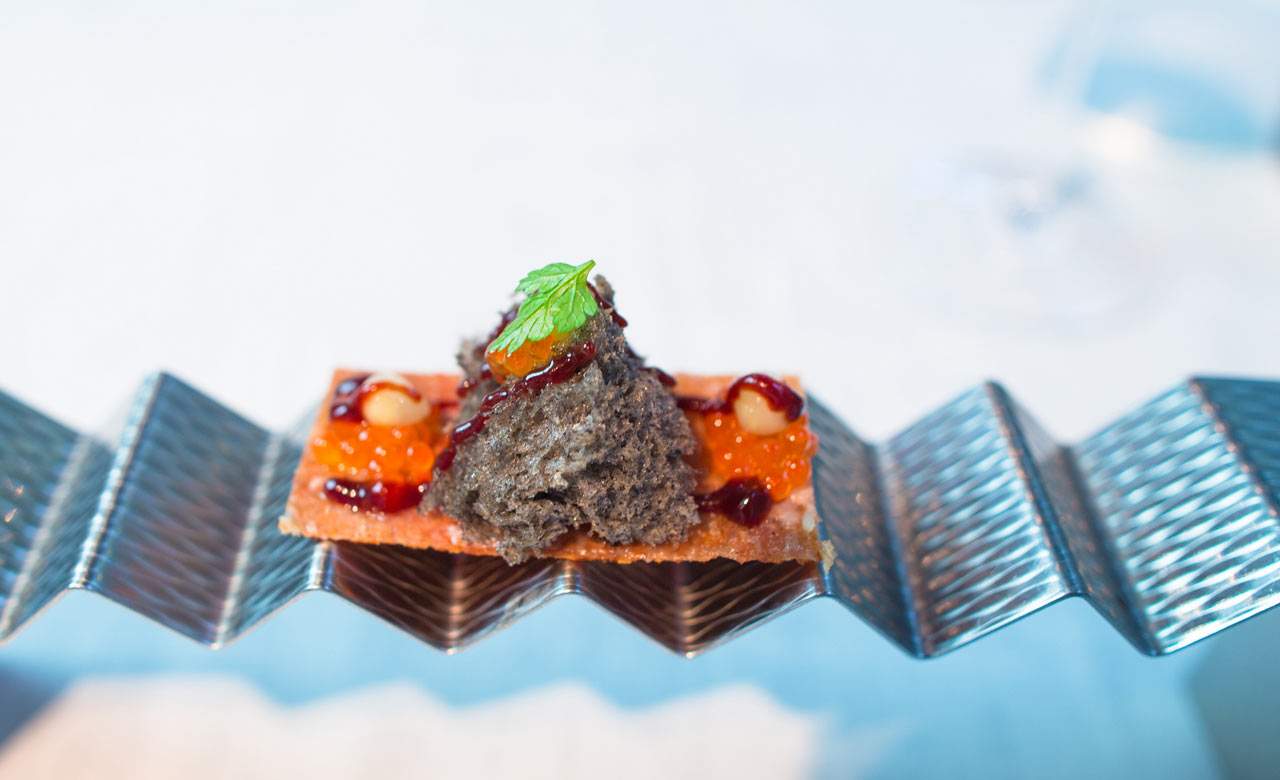 PORK SKIN WITH BLACK SESAME BRIOCHE, SALMON ROE AND CHERRY SAUCE AT DIVERXO, MADRID
With their website looking more like an art film than a tool with which to make reservations, DiverXo pushes the limits of what food can be. Three Michelin star chef David Munoz has not only designed his dishes down the most precise speck of 'potato glass', he's designed what implement you should eat it with, from fork to chopsticks to spatula.
Image: Spanish Hipster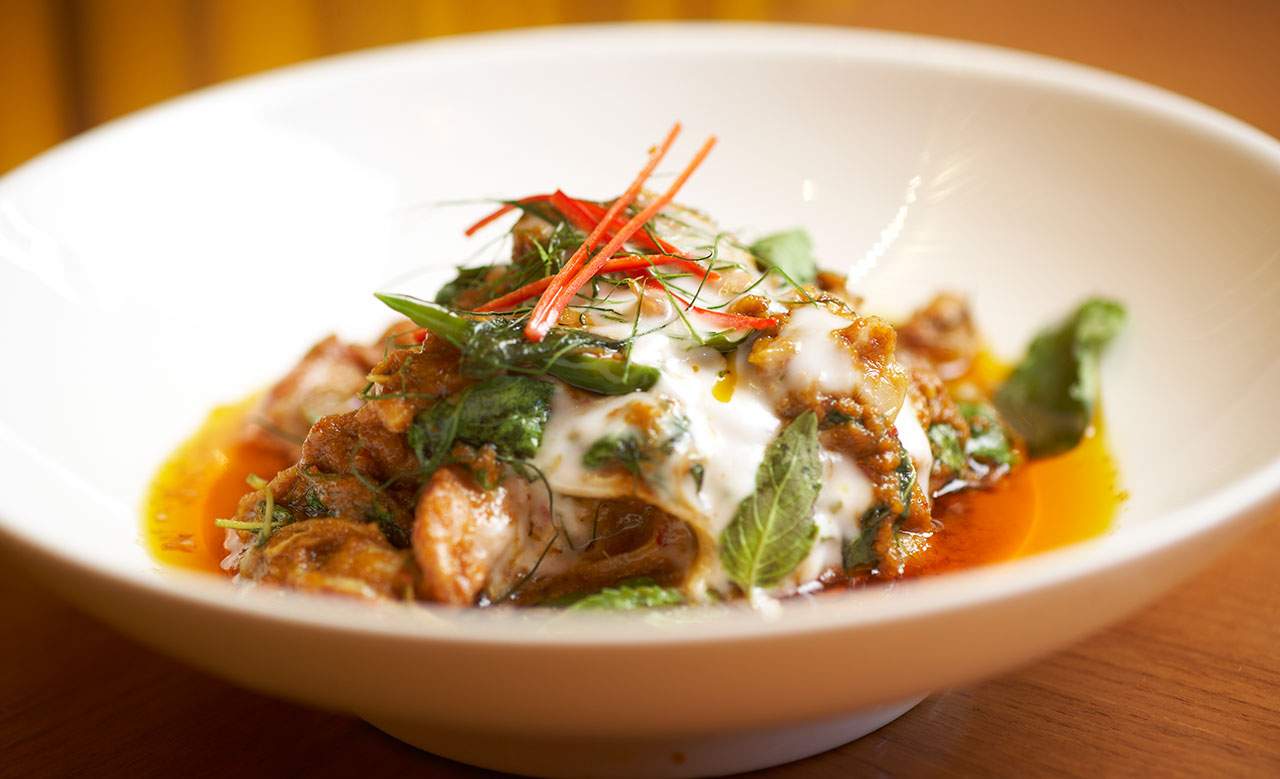 GUINEA FOWL CURRY WITH SHAMPOO GINGER AND HOLY BASIL AT NAHM, BANGKOK
Australian-born chef David Thompson has created what's widely regarded as the best restaurant in all of Asia, so it feels only right to visit him at least once. This standout dish is your chance to eat 'shampoo' without gagging.
Image: Rock Star Travel.\

Top image: Noma.
Published on February 19, 2015 by Gemma Mollenhauer