FOOD & DRINK
Fortitude Valley Is Now Home to Brisbane's First Inner-City Winery
And you can help make the wine, as well as drink it.
Throw a stone in Brisbane's inner city, and it'll likely hit a bar. Try to find somewhere that doesn't just pour wine, but makes it, and it's a completely different story. Until now, that is. Thanks to the opening of Brissie's first urban micro-winery, stomping and sipping in the shadow of the CBD now go hand in hand.
First announced in late 2018, and freshly opened in Campos Coffee's old 500-square-metre warehouse in Fortitude Valley, City Winery Brisbane clearly doesn't boast its own sprawling vineyard onsite. But, after sourcing grapes from around the country, it is now barrelling, bottling and serving vino in Wandoo Street. Locals can even help with all of the steps in the process — and drink it too, obviously, with the winery open daily for tours and tastings.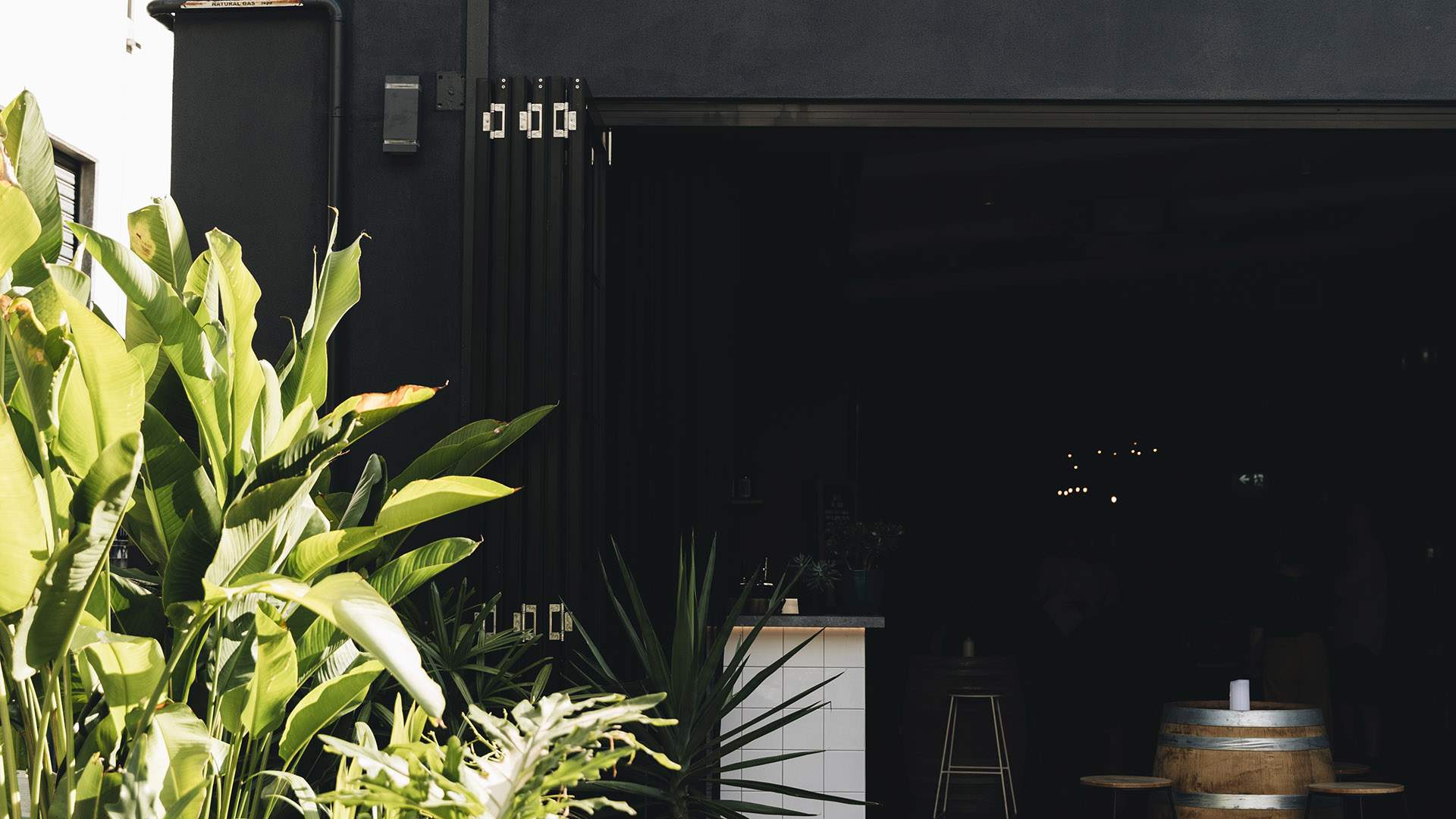 As well as a barrel room and winery that can double as a function space when each year's vintage is complete, and a cellar that can also be used as a 20-person private dining room, the site features a 70-seat restaurant that's open Wednesday–Sunday for lunch and dinner. Chef Travis Crane heads up the kitchen, whipping up a menu that revolves around an open fire and highlights modern Australian cuisine. Highlights include small plates of smoked mussels, pork and liver terrine and grilled red claw, plus smoked fish rillette and roasted pumpkin with toasted grains. From the large plate selection, diners can choose from pork, sheep, beef, fish or sirloin, then match it with crunchy potato, grilled corn on the cob and cucumber sides.
The dessert range features pineapple upside down cake with anise hyssop yoghurt sorbet, as well as baby sweet potatoes glazed with miso and mead, and then served with burnt honey ice cream. With a big fresh produce focus, Crane and his team source their ingredients from the establishment's own market garden in Rosewood. They also butcher and dry-age their own meat, and make all of the bread, butter, yoghurt, cream and charcuterie that patrons will be eating.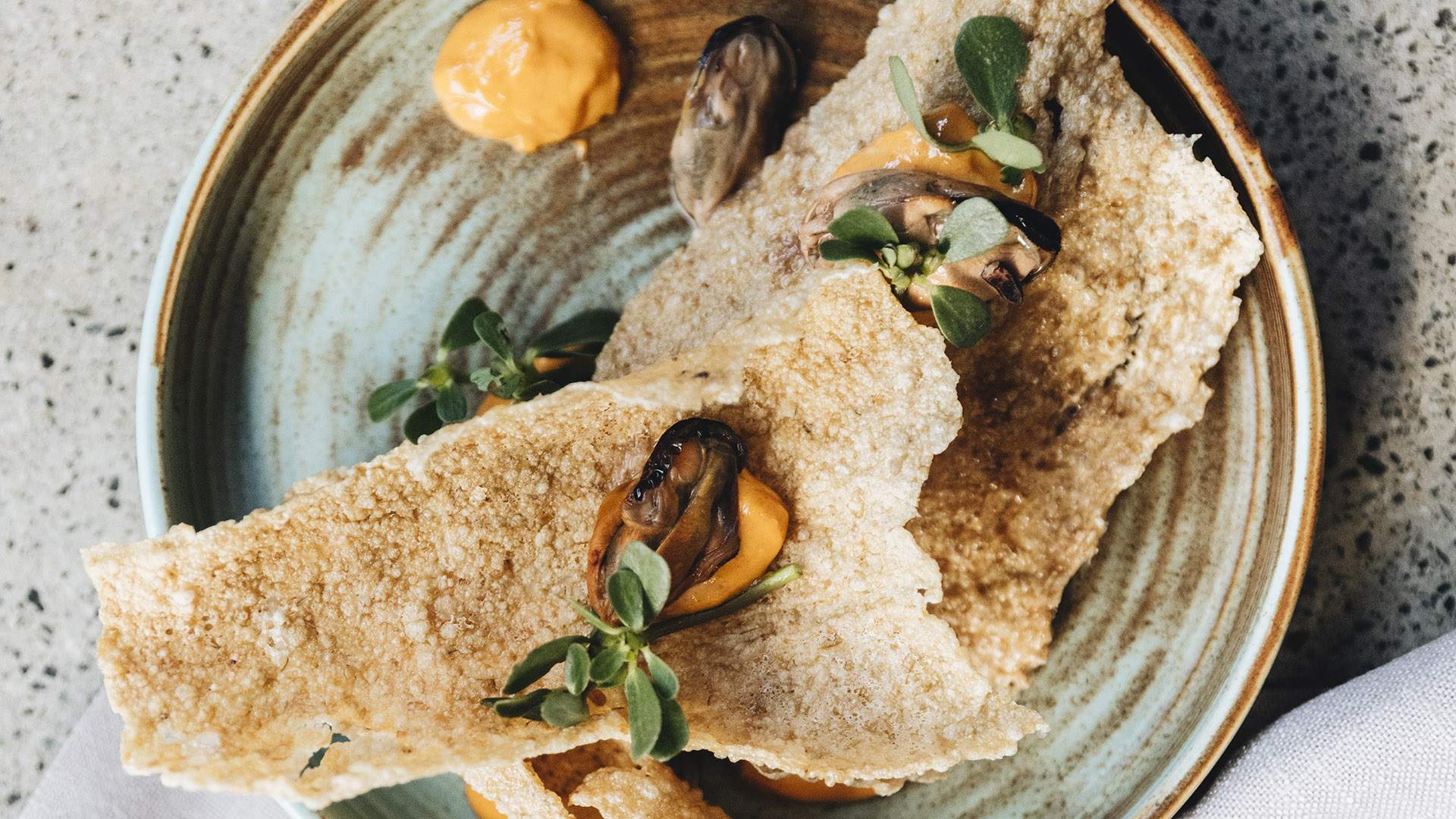 A collaboration between winemaker Dave Cush and City Winery Brisbane's managing director Adam Penberthy, the venture has been more nearly two years in the making — largely due to the difficulties of finding the right warehouse-style location.
And as well as letting Brisbanites visit a winery without leaving the big smoke, the newcomer actually nods to the city's winemaking history. "In the 1800s, there were over 350 acres of grape vines planted throughout the city," Cush explains. "The Lamberts had a vineyard along Lambert Road in Indooroopilly, there was substantial vineyards throughout Mitchelton, and of course Carl Gerler who had a 14 acre vineyard along the Brisbane River where Kingsford Smith Drive is today."
In honour of the latter, City Winery Brisbane's own wine label is named Gerler.
Find City Winery Brisbane at 11 Wandoo Street, Fortitude Valley — open Monday–Wednesday from 10.30am–10pm and Thursday–Sunday from 10.30am–11pm.
Images: Grace Elizabeth Images.
Published on March 20, 2019 by Sarah Ward