FOOD & DRINK
Messina Is Releasing a Gold-Topped Choc-Hazelnut Trifle to Level Up Your Christmas Lunch
It comes stacked with chocolate mud cake, Messinatella fudge, caramelised white choc mousse and more — and paired with a gingerbread and dark choc chip cookie pie.
Each year, we all anticipate the arrival of December 25. Because of the day off, that includes the promise of an afternoon spent dozing in a hammock — and for dessert fiends, it also includes Gelato Messina's annual Christmas cake. We hope you like a certain quintessential Australian dish, because that's what is on the gelato chain's menu again. Yes, Messina is bringing back its version of the trifle.
The Christmas Coma will return for its fifth year running — and, although it seems like we say this every festive season, this time it's especially decadent. In fact, it's a choc-hazelnut trifle that's topped with choc gold sheet, as well as a milk chocolate hazelnut globe that's filled with Messinatella — aka Messina's version of Nutella — and it also comes in a pack with a bake-at-home gingerbread and dark choc chip cookie pie.
First, the epic trifle. In 2021, the Christmas Coma will once again feature layer upon layer of everything that is good about Christmas — but instead of being soggy and slightly regrettable, this one will have you licking the glass bowl. So what's in it? Well, Messina is going with layers of Messinatella crémeux, chocolate mud cake made with Messinatella fudge, caramelised white chocolate mousse, choc-coated puffed rice and candied hazelnuts, vanilla cream chantilly, hazelnut semifreddo and choc-hazelnut crumble. Plus, it'll come with some Messina brandy custard to douse all over the mess. And, it all serves 20–30 (or less if you really commit).
With the gingerbread and dark choc chip cookie pie, it's exactly what it sounds like. Messina has been slinging cookie pies for a few years now, and you'll just need to bake this one for 12 minutes before eating.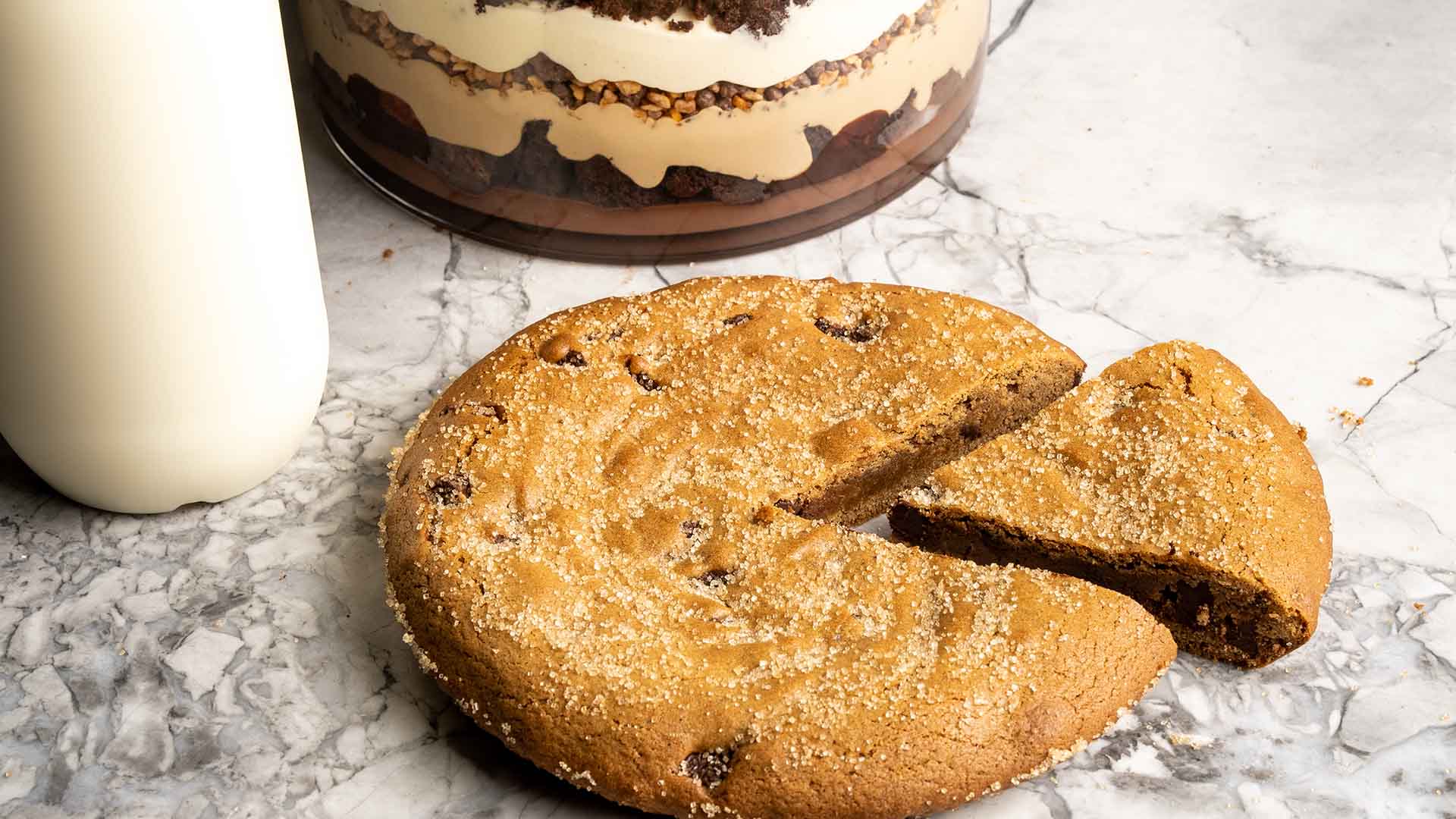 All of the above comes in a Christmas Coma mega pack, which costs $2s0 and can be pre-ordered from Monday, November 22 — with times varying depending on your state, as the gelato chain has been doing with its specials this year. That said, if you sign up on Messina's website in advance, you'll get access to pre-sale window before pre-orders open to everyone, too.
You'll then be able to pick up your Christmas Coma between Tuesday, December 21–Friday, December 24, all within regular store opening hours — and from all Gelato Messina stores across Sydney, Melbourne and Brisbane. It comes in a Messina cooler bag and, if you keep it in there all sealed up, can survive for up to one hour.
In each of the last few years, the trifle sold out super fast, so we suggest you don't wait on this one.
The Christmas Coma will be available to order from Monday, November 22. Keep an eye on the Messina website for further details — or sign up to get access to a pre-sale window before pre-orders open to everyone.
Published on November 19, 2021 by Concrete Playground