FOOD & DRINK
Harajuku Gyoza Is Serving Up Black Sesame and Matcha Ice Cream-Flavoured Beers
You can pair the Japanese dessert-themed brews with dumplings in Sydney, Brisbane and the Gold Coast.
It's a problem that everyone can relate to: your thirst needs quenching, but your tastebuds are craving two completely different things. You could make the hard choice and pick between them — or, if you happen to be hankering for dessert and beer (and getting your fill of dumplings, too), you could make a beeline to Harajuku Gyoza.
From Thursday, December 10, the Australian gyoza chain is serving up a two new tap beers that taste like Japanese desserts. Obviously, they don't literally combine desserts with beer, but they're meant to taste that way. Come for the black sesame ice cream variety, which has been sweetened with lactose, takes its nutty flavour from black sesame seeds and features chocolate as well — and stay for the matcha ice cream version, which also uses lactose, plus matcha powder for a herbal green tea taste.
Given that Harajuku Gyoza has already turned dumplings into dessert — via its salted caramel and Nutella varieties — pouring dessert-flavoured beers seems the logical next step. The brews come courtesy of Yoyogi Brewing Co, and use Japanese brewing techniques as well as Japanese-inspired ingredients.
If you fancy pairing the new beers with two of Harajuku Gyoza's old favourites — cheeseburger gyoza, which is stuffed with burger pieces, aged cheddar, onion, pickles, mustard and tomato sauce; and mozzarella gyoza, which is filled with the obvious, then deep-fried and sprinkled with Twisties salt — that's up to you.
Usually the chain's special additions to its menu are only available for a limited time, so you might want to get in quickly.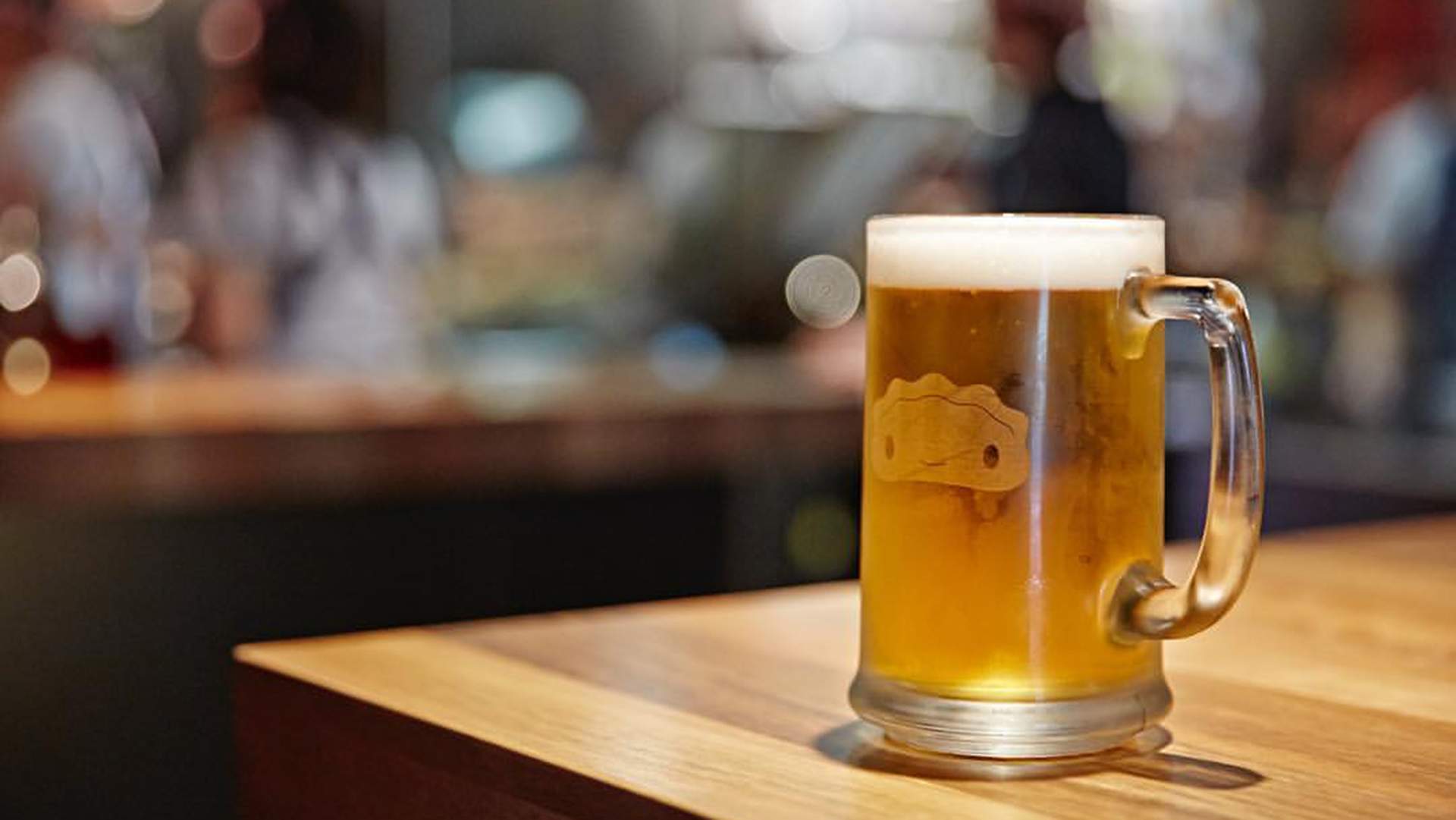 Harajuku Gyoza's Japanese dessert-inspired beers will be available at all Australian stores — at Darling Harbour in Sydney; at South Bank and the CBD in Brisbane; and in Broadbeach on the Gold Coast — from Thursday, December 10.
Published on December 08, 2020 by Sarah Ward