FOOD & DRINK
Harajuku Gyoza's Lemon Meringue Dumplings Are the Next Food Mashup You Need to Try
This gyoza-dessert hybrid comes filled with lemon curd and topped with mini meringues.
Home to raindrop cakes, Nutella gyoza and salted caramel gyoza, Harajuku Gyoza clearly likes getting creative with its sweet treats. The chain is fond of trying out new things with its savouring dumpling range, too, as its experiment with mac 'n' cheese and pepperoni pizza versions showed — but it obviously has a soft spot for the kind of desserts you won't find on any old menu.
Right now, the Australian gyoza brand is serving up a new menu item that turns lemon meringue into gyoza. You'll find lemon curd stuffed inside each dumpling, and mini meringues perched on top. And, if your stomach isn't already rumbling, they come crispy fried and dusted with icing sugar.
Just like the chain's marshmallow gyoza from earlier this year, the lemon meringue dumplings are joining the chain's dessert lineup in plates of five, which'll cost you $10.
And if you fancy tucking into the new gyoza after devouring two old favourites — cheeseburger gyoza, which is stuffed with burger pieces, aged cheddar, onion, pickles, mustard and tomato sauce; and mozzarella gyoza, which is filled with the obvious, then deep-fried and sprinkled with Twisties salt — that's up to you.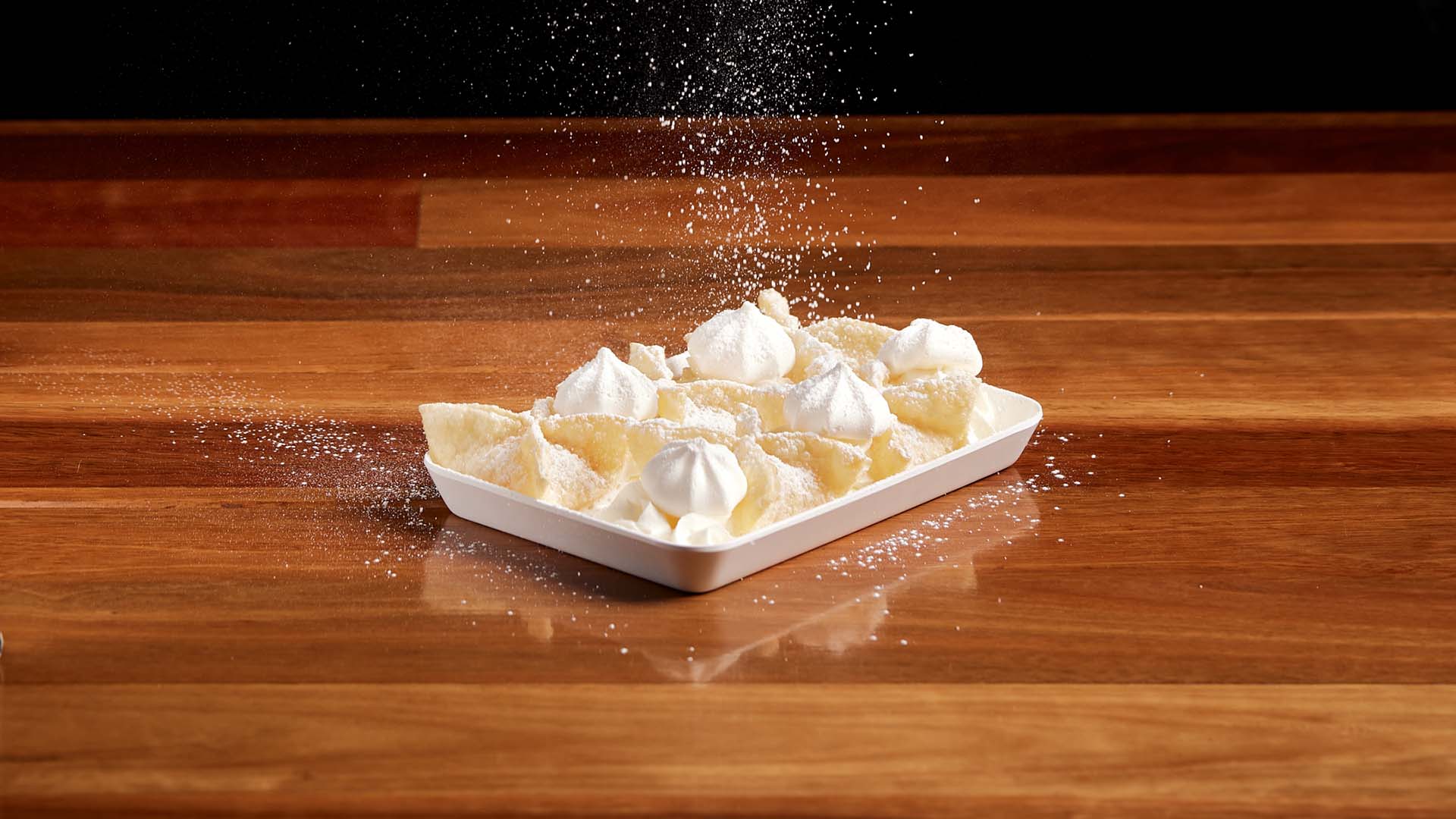 Harajuku Gyoza's lemon meringue gyoza are now available at all Australian stores — at Darling Harbour in Sydney; at South Bank and the CBD in Brisbane; and in Broadbeach on the Gold Coast.
Published on October 21, 2021 by Sarah Ward