FOOD & DRINK
Harajuku Gyoza Is Now Serving Up Mac 'n' Cheese and Pepperoni Pizza Gyoza
You'll find the untraditional dumplings in Sydney, Brisbane and the Gold Coast — for a limited time.
It's a problem that everyone can relate to: your stomach is grumbling, but your tastebuds are craving two completely different types of food. You could make the hard choice and pick between them — or, if you happen to be hankering for mac 'n' cheese, pepperoni pizza and dumplings, you could make a beeline to Harajuku Gyoza.
From Thursday, March 5, the Australian gyoza chain is serving up a new menu that turns the aforementioned dishes into gyoza. Come for the mac 'n' cheese variety, which stuffs deep-fried dumplings full of cheesy macaroni, then drizzles them with mayo — and stay for the pepperoni pizza version, which is "filled with all the flavours of a pepperoni pizza", and features pepperoni chips and oregano sprinkled on top.
You can also tuck into a plate of buffalo chicken wing gyoza — another type that's "filled with all the flavours" of the relevant dish, and served with with blue cheese sauce and celery sticks.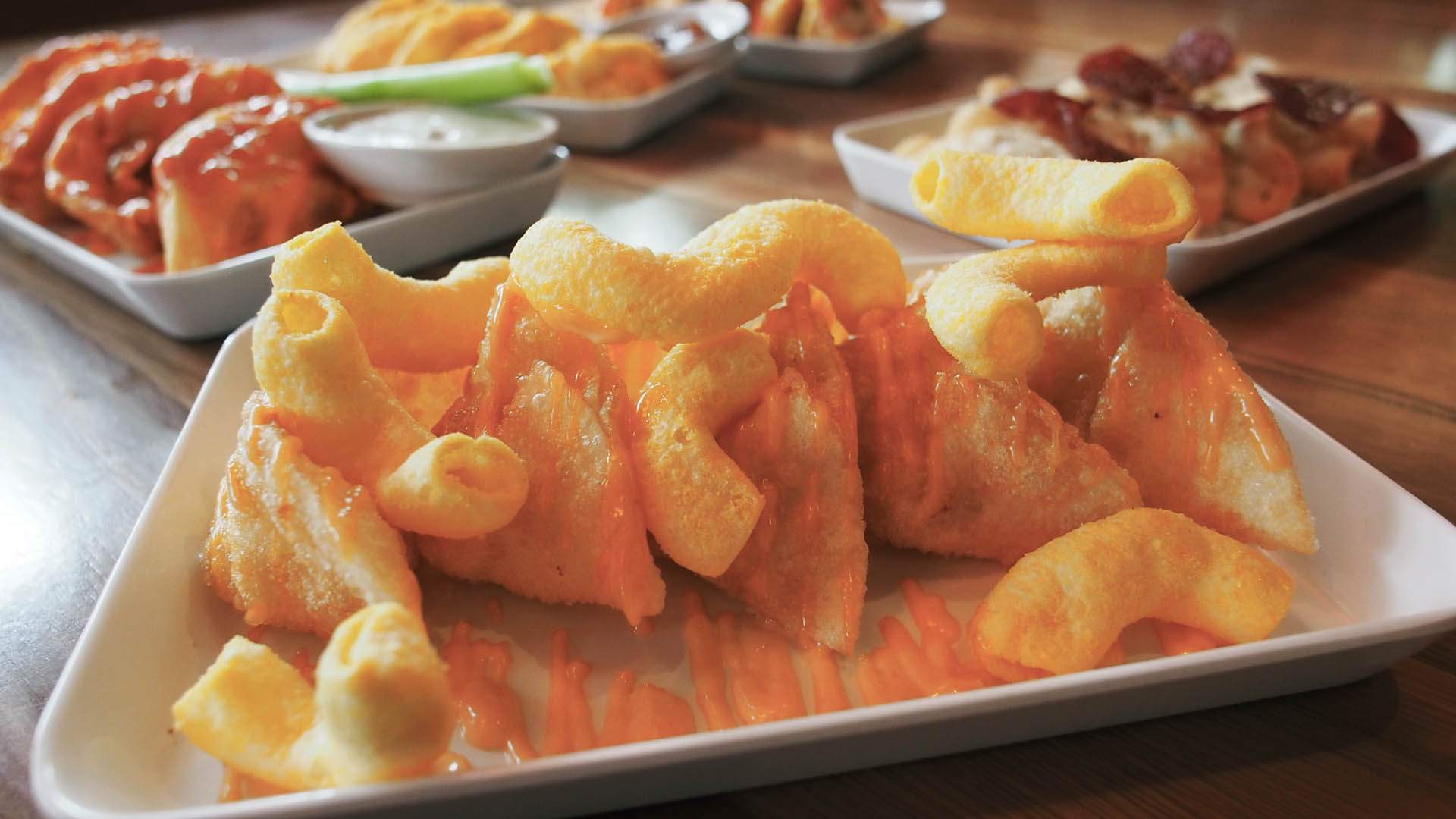 Harajuku Gyoza is also serving up two old favourites: cheeseburger gyoza, which is stuffed with burger pieces, aged cheddar, onion, pickles, mustard and tomato sauce; and mozzarella gyoza, which is filled with the obvious, then deep-fried and sprinkled with Twisties salt.
Available for a limited time, the whole range has the cringe-worthy name of 'sumo dude food'. Of course, if you've always wondered what a dumpling-mac 'n' cheese combo would taste like — or if you're suddenly desperate to know now you've heard of this Frankenstein's monster-like food mashup — you won't care what it's called.
Harajuku Gyoza's 'sumo dude food' range is currently available at all Australian stores — at Darling Harbour in Sydney; at South Bank, the CBD and Indooroopilly in Brisbane; and in Broadbeach on the Gold Coast — for a limited time.
Published on March 05, 2020 by Sarah Ward