FOOD & DRINK
How to Hibernate This Winter But Still Live Your Best Life
Grab some blankets, invite your mates and cosy into full hibernation the right way.
How to Hibernate This Winter But Still Live Your Best Life
Grab some blankets, invite your mates and cosy into full hibernation the right way.
in partnership with

There's nothing shameful about texting back "nah can't, busy" when it's basically three degrees outside and you can't feel your toes. There's also nothing shameful, we say, in embracing the part of you that yearns for cosy nights in. That part that is more than happy to spend weekends wrapped in a blanket, comfort food in hand — or better yet, a nip of something stronger to help keep you warm.
Spend this winter with Jimmy. No, not that Hinge dude you went on a date with last year, but Jimmy Brings, the alcohol delivery service/a cold winter night's best friend. Not only will the service deliver your prefered drops to your door, but this season, it's also running a doppelganger competition till Thursday, August 8. If you or a mate happen to look like Jimmy himself, enter the competition via Instagram, and you might find your face plastered on the service's vans. And with such fame, you and a friend of your choice will both get a six-month supply of Jimmy Brings ($150 per month).
Start checking out your friends with glasses and scruff, stat, and in the meantime, here's how to have a good time this winter without leaving your home.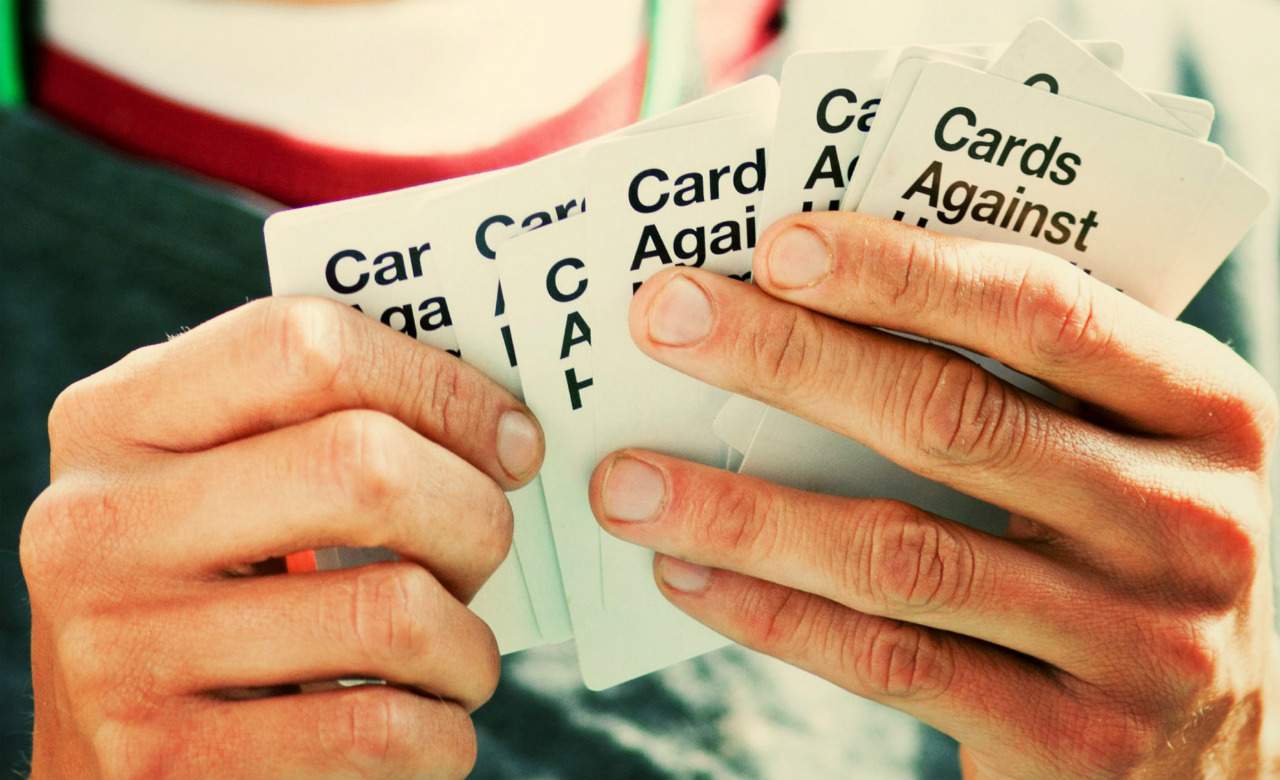 CARDS AGAINST HUMANITY + THE PARTY STARTER BUNDLE
Possibly the greatest party game (and often most incendiary right after Monopoly), Cards Against Humanity isn't for the faint-hearted, your nan or anyone who isn't prepared to have their dating life, political beliefs and general being thrown under the bus. But as long as you know that nobody you're playing with is a flat-earther or anything, Cards Against Humanity might be just the ticket to kicking off a fun night of hibernating (a hibernight, if you will). Pair it with Jimmy Brings' party starter bundle to really get your creative juices flowing. Complete with one chardonnay, one pinot noir, a six-pack of Coronas, two bottles of coke, chips and nuts, the pack will have you carding 'til the wee hours (or until the first person storms out).

MEXICAN FOOD + THE SPARKLING JIMMARITA BUNDLE
Forget about your numb lil toes and rewarm your hands by getting them around some spicy Mexican eats. Order yourself some tacos from Fonda in Melbourne or Sydney or the chilli con carne from Pepe's Mexican, all available on UberEats for maximum hibernation points (boss level unlocked by getting your housemate to answer the door instead of you). Pair your muy bien feast with Jimmy's Jimmarita bundle: one bottle of Jose Cuervo tequila, one bottle of prosecco and two limes, which can also be used to dress your tacos a little more.

WINE COUNTRY ON NETFLIX + THE CRISP WHITE BUNDLE
Netflix, aka Our Winter Lord and Saviour, is currently streaming Wine Country, the new film from Amy Poehler. The Parks & Rec funny lady brings her mates along for the ride, too, with Maya Rudolph, Rachel Dratch and even Tina Fey showing up to help her guzzle wine at a weekend getaway she throws for her friend's 40th birthday. There's a lot of day drinking and scheduled fun — and women living their best lives — and you can join 'em from the comfort of your own home. Order in Jimmy's Crisp Whites bundle, featuring four greatest hits of sauvignon blanc and pinot gris, and invite over four of your galpals (or boypals).

THE NATIONAL'S LATEST ALBUM + A PINOT NOIR
American rockers The National are high in moodiness and low in fi, making them the perfect band to spend a cold night in with — so why not let Jimmy join you? Maximise the broody, rainy vibes with a bottle of medium-bodied South Island pinot noir from Central Otago, with "sagacious tannins"; let Matt Berninger's resonating vocals wash over you by listening to the band's new album, I Am Easy To Find. Nothing like doing some solid introspection by getting yourself lost in the flood of A. red wine, B. the rain outside and C. emotions from the very emotion-inducing indie rock band. (Every person has at least one break-up song from the back catalogue, surely). Feeling things can be living your best life, too; here's to solo bedroom therapy.

BINGE WATCH SHETLAND + A DRAM OF GLENLIVET WHISKY
Atmospheric TV show Shetland is set in the wild Scottish Isles and follows a detective inspector investigating murders on the island of Shetland. Set off the longing in your heart to retire to an obscure island by binging the first three seasons (they're all on Netflix, with season four currently showing on ABC iview) and resolutely ignoring the "are you still watching?" question the streaming giant will ask you when you get elbow deep in murder mystery. Pair your binge with a neat Glenlivet — Jimmy will bring you an entire bottle for sipping as you try to figure out whodunnit.

If you're hibernating this winter, do it right with good entertainment, your mates and Jimmy Brings. Download the Jimmy Brings app to get started, and keep your eyes peeled for that Jimmy doppelganger. It could land you and a mate a six-month supply of Jimmy Brings. To enter the competition, follow @jimmybrings on Instagram and tag your doppelganger photo with #jimmybrings before Thursday, August 8, 2019.
Published on July 04, 2019 by Kat Hayes