FOOD & DRINK
The First Australian Outpost of Jamie Oliver's Pizzeria Is Opening on the Gold Coast
It's opening in Broadbeach in the coming weeks.
The First Australian Outpost of Jamie Oliver's Pizzeria Is Opening on the Gold Coast
It's opening in Broadbeach in the coming weeks.
---
Over the past few years, Jamie's Italian has taken a rollercoaster ride through Australia's hospitality scene. An offshoot of Jamie Oliver's UK eateries, the local chain of restaurants has changed ownership several times — with Oliver buying them back in 2016, relaunching them in 2017 and then bringing in a new operating partner in 2018.
For the last year and a half, Brisbane-based hospitality outfit Hallmark Group has been running the show — and now they're expanding the brand. In the next few weeks, Australia's first Jamie Oliver's Pizzeria will open, setting up shop at Pacific Fair on the Gold Coast.
While an exact launch date hasn't yet been revealed, Jamie Oliver's Pizzeria will be serving up its doughy slices in a 148-square-metre space at Broadbeach's sprawling Pacific Fair Shopping Centre. The menu hasn't been unveiled either; however, pizzas that feature at the chain's international locations — in India, the Netherlands and Dubai — include pepperoni, four cheese, chicken pesto, Chilli Freak (with jalapeños, chilli sauce and fresh chilli), spicy meatball and a carbonara number.
Expect salads, entrees and a pasta or two to make an appearance, too.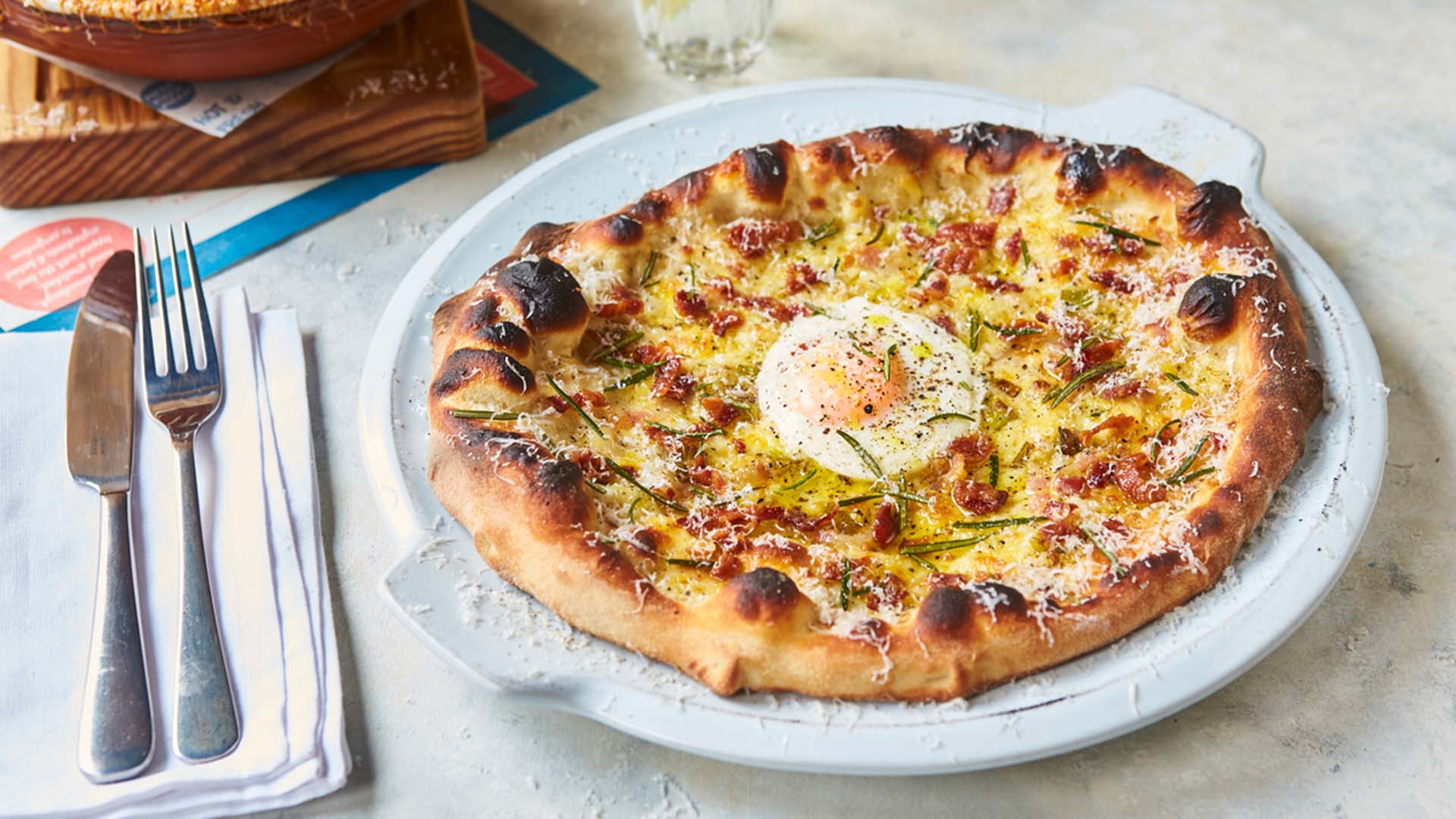 Diners can also expect to watch their pizzas, salads and desserts get made in the open kitchen. Of course, Oliver himself won't be tossing the dough or removing fresh pizzas from the speciality ovens — although the new Aussie joint is inspired by his experiences in Italy.
Jamie Oliver's Pizzeria currently operates in India, Dubai and Hungary.
Find Jamie Oliver's Pizzeria at Pacific Fair, Hooker Boulevard, Broadbeach in the coming weeks — we'll update you with an opening date when we have one.
Published on October 09, 2019 by Sarah Ward