Sydney's Cajun-Inspired Seafood Chain Kickin' Inn Is Opening Its First Brisbane Outpost
Saucy seafood by the bag has landed in Spring Hill — and cutlery is very much optional.
If you thought seafood was best suited to sultry days, then Aussie-born chain Kickin' Inn hears you. It started in New South Wales in 2018, then hit up Melbourne when it first branched out interstate last year, and now it's headed Brisbane's way. This town of ours is home to warm weather basically all year round, after all — aka the perfect climate to eat the ocean's finest whenever you feel like it.
From Thursday, April 14, you'll find Kickin' Inn at 477 Boundary Street, Spring Hill — and its signature offering of seafood tossed through punchy house-made 'Kajun' sauces as well.
For the uninitiated, Kickin' Inn offers an all-in, bibs-and-gloves experience, where diners do away with cutlery and get their hands messy with bags full of prawns, mud crab, pipis and shellfish using only the tools that Jesus gave you. The Cajun-inspired house sauces — here, dubbed 'Kajun' — are more than mere support acts, with the venue boasting five flavour-charged secret recipes.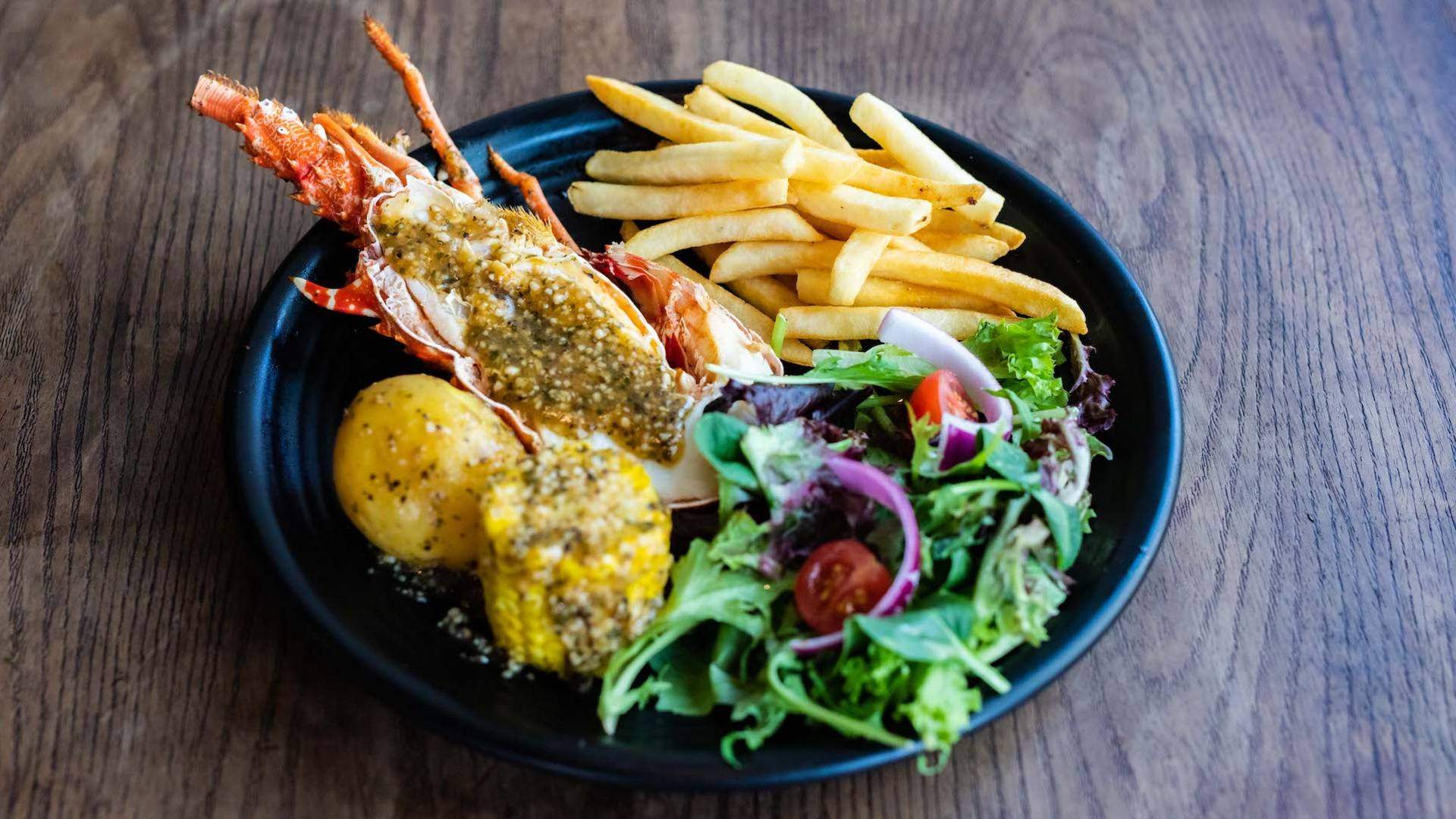 If feasting is on the agenda, you'll find an abundance of snacks to kick things off including battered squid tentacles, jalapeno cheese bites, freshly-shucked Sydney rock oysters and wings. After that, you've got some big decisions to make. Choose your main event from a slew of ocean-fresh goodies including whole lobster, pounds of peeled prawns, a pile of baby octopus, blue swimmer crab pieces, or a mess of mussels and pipis. Pick a matching sauce, whack in some additions like corn or chorizo, and dial up the heat level as high as you dare — keeping in mind the 'inferno' option is only just over halfway up the scale.
Meanwhile, a separate lunch menu features more solo-friendly feeds from a prawn spaghetti to peeled prawns served with rice.
Kickin' Inn Spring Hill is launching with a few opening specials this Thursday, April 14 and Friday, April 15, too — so, for two days only, you can enjoy free signature shrimp martinis when you book a table, and win prizes.
Find Kickin' Inn at 477 Boundary Street, Spring Hill, from Thursday, April 14.