FOOD & DRINK
Lefty's Music Hall Is Reopening Under New Management Next Month
After closing suddenly late last year, the Caxton Street favourite is making a comeback.
Lefty's Music Hall Is Reopening Under New Management Next Month
After closing suddenly late last year, the Caxton Street favourite is making a comeback.
Caxton Street's go-to for whisky, southern-style food and Americana rock, Lefty's Old Time Music Hall left Brisbane's nightlife scene with a considerable gap when it shut up shop last November. Thankfully, the Petrie Terrace venue isn't staying closed for much longer, with new management swooping in, slightly amending its name and reopening the joint by the end of February.
While the dive bar-style spot is now called Lefty's Music Hall and will be run by Hallmark Group Australia — the folks behind Jamie's Italian, Jamie Oliver's Pizzeria, Finn McCool's and Retro's Cocktail Lounge — not much else seems to changing. If you've been a fan of its honky-tonk saloon theme, famed whisky apples and live music lineup since it originally launched back in 2013, that's all sticking around in the new iteration.
So are Lefty's vintage chandeliers, crimson walls and the sizeable mirrors splashed around the place. Also staying put: its black leather booths lit by candles, giant curved bar, smattering of moose heads, wall-mounted bear and peacock, and heavily used stage and dance floor. Basically, it's a case of 'if it ain't broke, don't fix it'. That seems understandable given how popular the venue has always been, and the reaction when it was shuttered suddenly.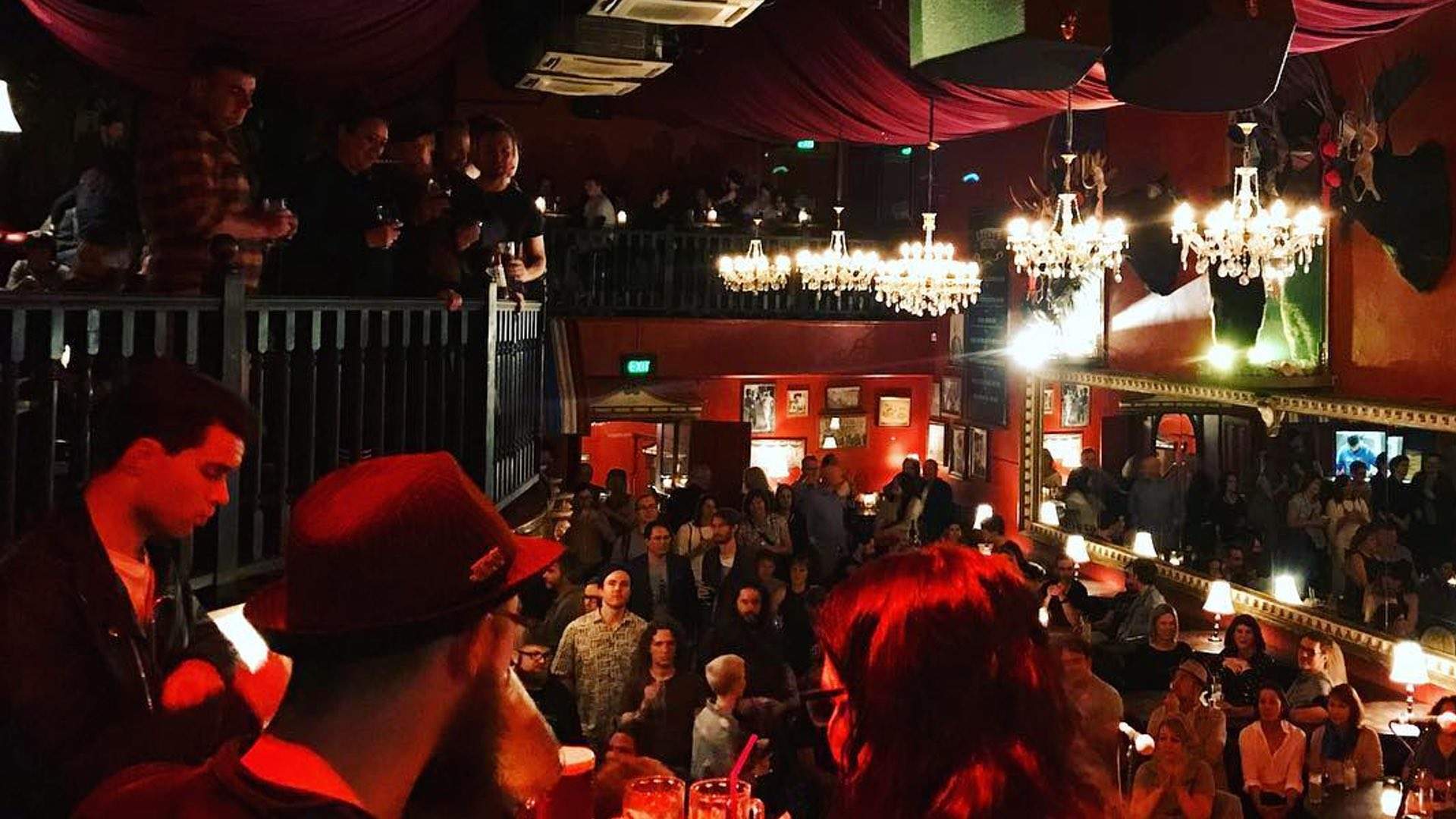 Exactly what'll be on Lefty's specific food and drink menu has yet to be revealed — other than that popular blend of whisky and freshly juiced apples — but the bar will be serving plenty of boutique beers and, obviously, whisky.
As for its entertainment lineup, it'll once again focus on rockabilly and country music, showcasing local, Australian and international talent.
Find Lefty's Music Hall at 15 Caxton Street, Petrie Terrace, from a yet-to-be-announced date in late February — we'll update you when an exact opening date comes to hand.
Top image: Google Maps.
Published on February 01, 2020 by Sarah Ward