FOOD & DRINK
Melbourne's 400 Gradi Has Been Named the Best Pizzeria in Oceania, Again
It's the second year in a row that Johnny Di Francesco's acclaimed pizzeria has claimed the title at the 50 Top Pizza awards in Naples.
When Melbourne's acclaimed 400 Gradi achieves a significant feat, it doesn't rest on its laurels. It was true when the Italian joint whipped up a 99-cheese pizza, which it then bested with a 150-cheese pizza. And it has proven true at one of the pizza industry's night of nights: the 50 Top Pizza awards in Naples.
At last year's gongs, 400 Gradi claimed the title of Best Pizzeria in Oceania. This year, it's done so again. It's only the third year that the awards have been held, with the Melbourne eatery now emerging victorious two years running over all other pizza places in the region.
To anoint its winners, the event secretly judges almost 1000 pizzerias in Italy and around the world. While 400 Gradi topped the list in Oceania, it had some local company in the shortlist, including Melbourne's +39 Pizzeria, Doc Pizza & Mozzarella Bar, SPQR Pizzeria and Woodstock Pizzacheria; Sydney's Gigi's Pizzeria and Rosso Antico Pizza Bar; Brisbane's Pizzeria Violetta; and The Dough Room in Perth.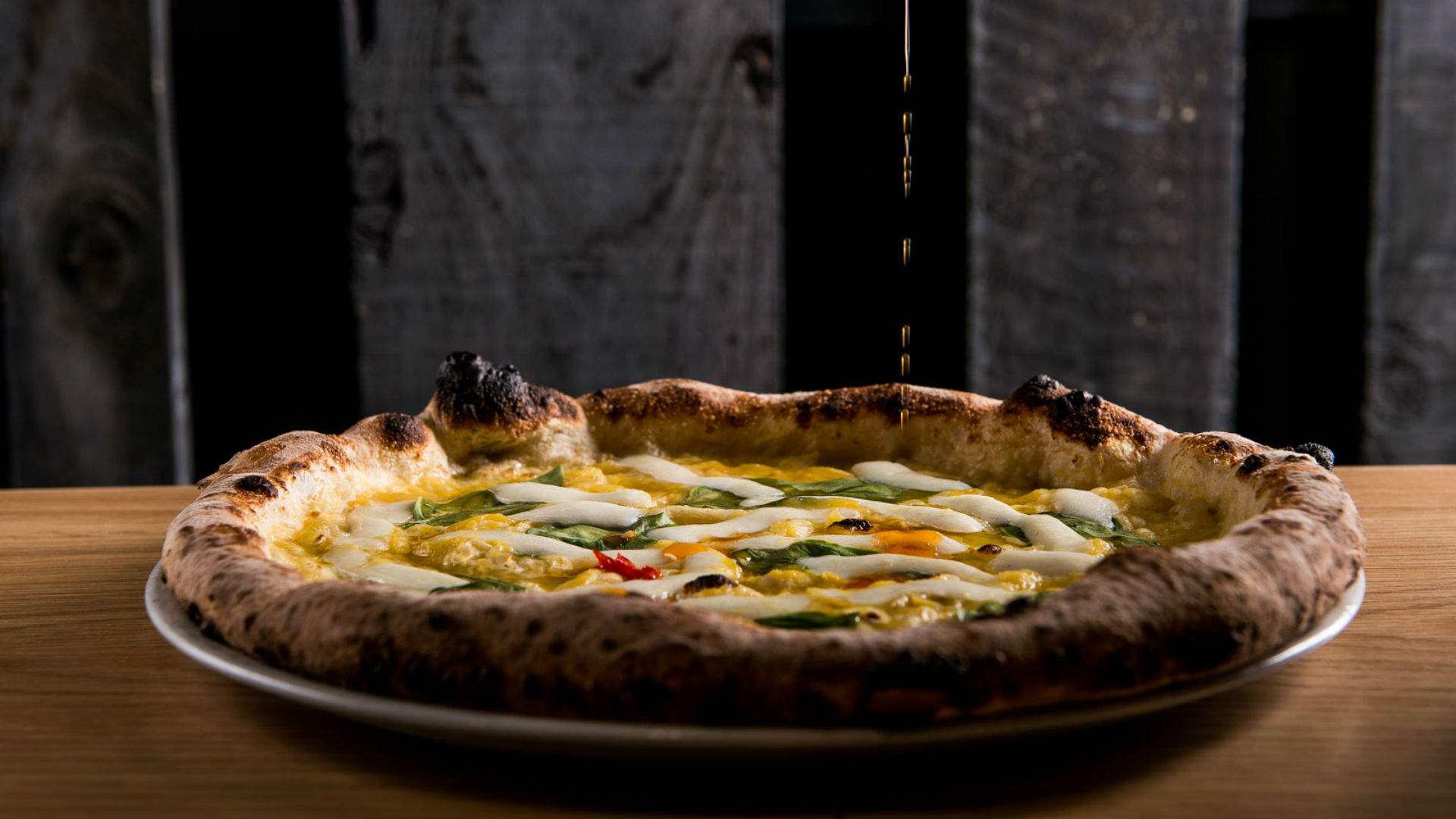 It has been a big year for 400 Gradi, with the pizza joint also picking up another coveted prize this year at the Olimpiadi Vera Pizza Napoletana contest. Held by the Associazione Verace Pizza Napoletana (which is also known as The True Neapolitan Pizza Association), it compiles a ranking of the best pizzerias in the world — and while 400 Gradi didn't take the top spot, it did come in second. 400 Gradi Essendon eatery was the only restaurant outside of Naples to make the top five, in fact, and was joined by 400 Gradi at Brunswick and Gradi Crown at sixth and eighth place.
To check out the 50 Top Pizza awards full lineup of award-winning pizzas, visit its website. To run through the Olimpiadi Vera Pizza Napoletana contest winners, head to its website, too.
Published on July 26, 2019 by Sarah Ward