FOOD & DRINK
Nourish'd Is the Food Service Delivering Healthy Dishes Straight to Your Fridge
So you can take the prep out of meal prepping.
Nourish'd Is the Food Service Delivering Healthy Dishes Straight to Your Fridge
So you can take the prep out of meal prepping.
Most of us are spending a lot of time at home at the moment, meaning we may have more time to cook, but prepping meals to scoff down in your home office isn't how all of us wish to spend our Sundays. And, while you can still head down to your local pizza joint to pick up a takeaway feed or order from Uber Eats, you may be craving more nourishing food as time goes by while you're in isolation. Thankfully, healthy food delivery service Nourish'd is dropping off nutrition-packed meals to doors across the country. Its main selling point is the variety of gluten, dairy, preservative and sugar free dishes on its menu.
Nourish'd delivers fresh, chef-prepared dishes to your door and is suitable for anyone looking for a tasty, nutritious meal without all the prep work. It'll also save you a trip to the supermarket, so you can practise social distancing without skipping your daily quota of veggies.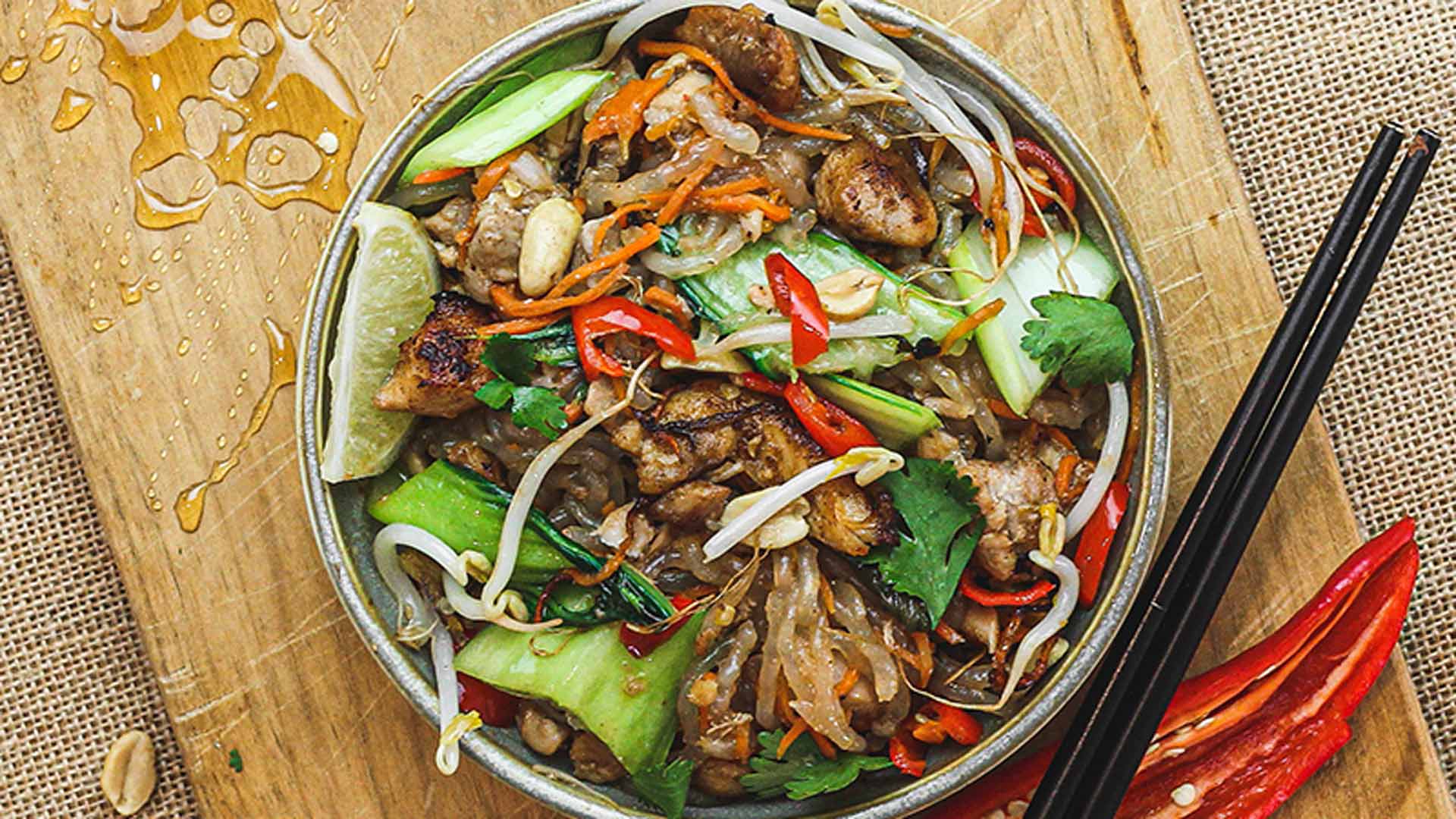 You'll be tucking into a diverse range of meals, too, with everything from a nourishing chickpea dahl to pad thai, jerk chicken, veggie lasagne and chipotle shredded beef on the 55-dish menu. So, you can say goodbye to eating the same leftovers day-in and day-out. There are options for vegans and vegetarians; those on diets such as keto and paleo; and people with allergies and intolerances. Prices start from $11 per dish, with six different packs available.
You can opt for the ease of a subscription-style service, delivered to your door weekly, or the flexibility of one-off orders, meaning you can tailor it to suit your needs, as well as your dietaries. Plus, you don't have to commit to anything longterm.
Nourish'd is available across NSW, Qld, Tas, Vic, ACT and SA, with orders delivered every week. Meal plans start at $69.35 per week. For more information and to sign up, head here.

FYI, this story includes some affiliate links. These don't influence any of our recommendations or content, but they may make us a small commission. For more info, see Concrete Playground's editorial policy.
Published on April 06, 2020 by Cordelia Williamson