FOOD & DRINK
South Bank's Regional Flavours Is Spreading Its 2021 Lineup Across Three Mini Food Festivals
So you can scope out local providers in June, feast your way through international dishes in August, and pair wine, cheese and chocolate in October.
For more than a decade, Brisbanites have flocked to South Bank for Regional Flavours, the inner city precinct's signature food and wine festival. To the delight of hungry stomachs across town, the popular event is returning in 2021 — and, while hosting one big food fest is all well and good, this year three separate weekend-long festivals are on the agenda.
So, if you haven't made it along in the past, you'll have multiple chances in multiple months to rectify that situation this year. Local providers will be in focus between June 18–20, feasting through international dishes is on the bill from August 20–22, and pairing wine, cheese and chocolate is in the spotlight across October 15–17.
The first event, called Grazed and Grown, is all about Australian makers and chefs — and the Aussie landscape. You'll be able to shop through a range of wares from local producers and artisans, with everything on offer hailing from 250 kilometres of Brisbane City. The lineup will also feature cooking demonstrations, talks with industry leaders, live music, craft brews and cocktails, all by the river at South Bank. And, there'll be a series of signature events within the mini fest, which'll showcase different Aussie talents.
At the second event, which has been dubbed Global Fiesta, multicultural cuisine will take pride of place. That'll span South Bank's eateries, as well as a marketplace showcasing international foods. Plus, you'll be able to check out roving performances, hit up a street party and take a spice tour through South Bank's Epicurious Garden.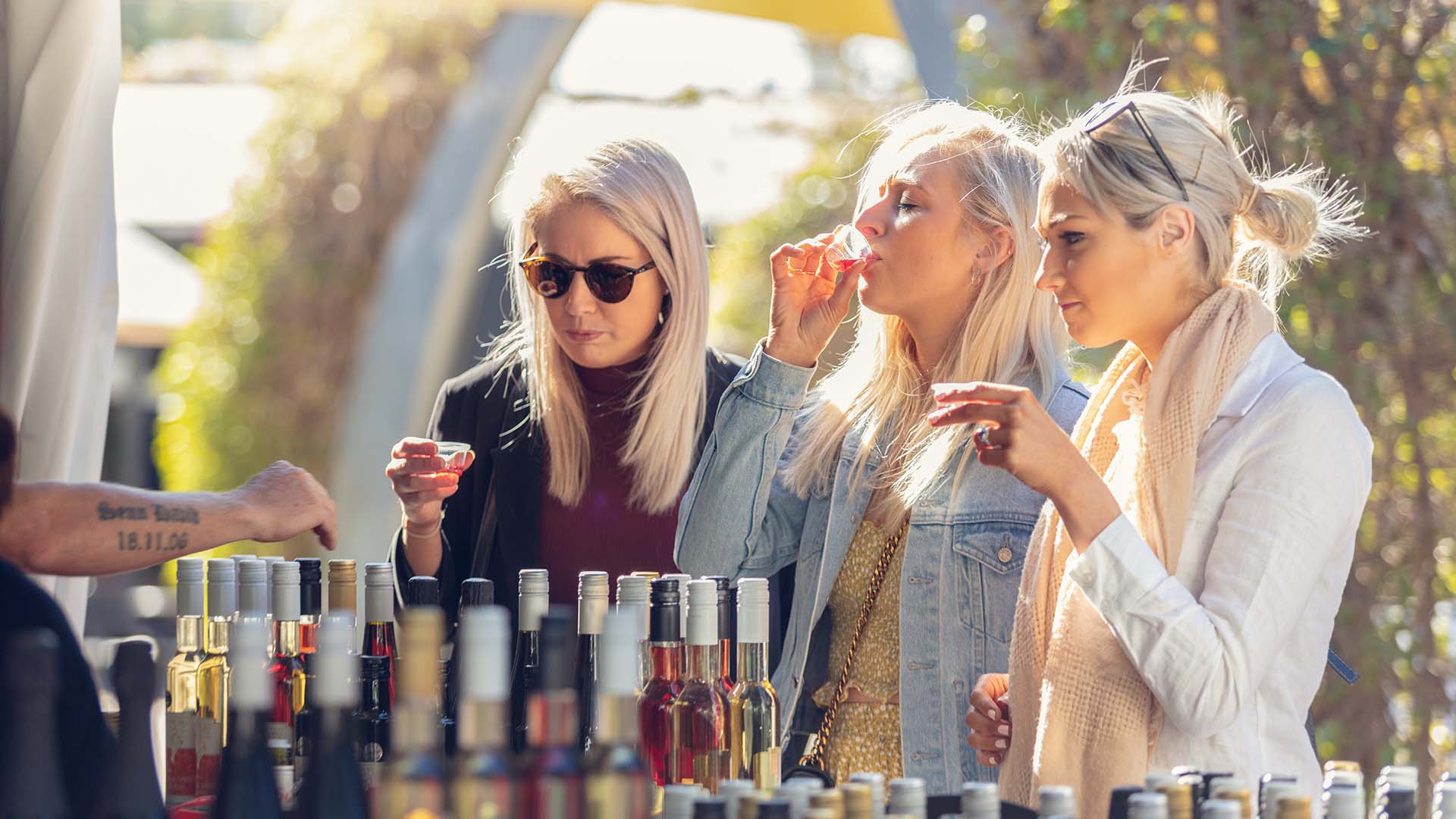 Last but by no means least, Providore Park is all about vino, dairy and cocoa. Wine tasting, cheese masterclasses and sessions about pairing drops are all on the bill, as is a market on South Bank's lawn, live music throughout the day and DJs once evening hits.
Tickets for each Regional Flavours event will become available separately, starting with Grazed and Grown from Friday, April 23. And yes, that means you can now lock in your plans for three food-filled weekends across the year.
Regional Flavours returns to South Bank between June and October 2021, hosting Grazed and Grown from June 18–20, Global Fiesta from August 20–22 and Providore Park from October 15–17. For further details, or to get tickets for Grazed and Grown from Friday, April 23, head to the event's website.
First top image: Kiri Zweck
Published on April 08, 2021 by Sarah Ward