Fortitude Valley's SuperFly Has Ditched Disco to Turn Into Brisbane's Newest Live Music Venue
Alhambra Lounge's old digs on McLachlan Street is now home to a 400-person haven for gigs — and now called SuperFly Studios.
History is repeating in the latest change to Fortitude Valley's music scene. When disco started to wane in popularity from the late 70s and early 80s, rock slid in to help take its place — and that's exactly what's now happened on McLachlan Street in Alhambra Lounge's former home. In October 2022, the space welcomed in SuperFly Disco, which even sported a light-up dance floor. Half a year later, the retro nightclub has been reborn as SuperFly Studios, and now focuses on live tunes.
The new approach kicked in at the beginning of March, complete with a hefty stage and sound system to match. In its rebranded guise, SuperFly can fit in 400 people, and also now welcomes in patrons for free — including until 3am on Friday and Saturday nights. The dress code is also more casual, too. And, in the future, Thursday and Sunday gigs are on the agenda.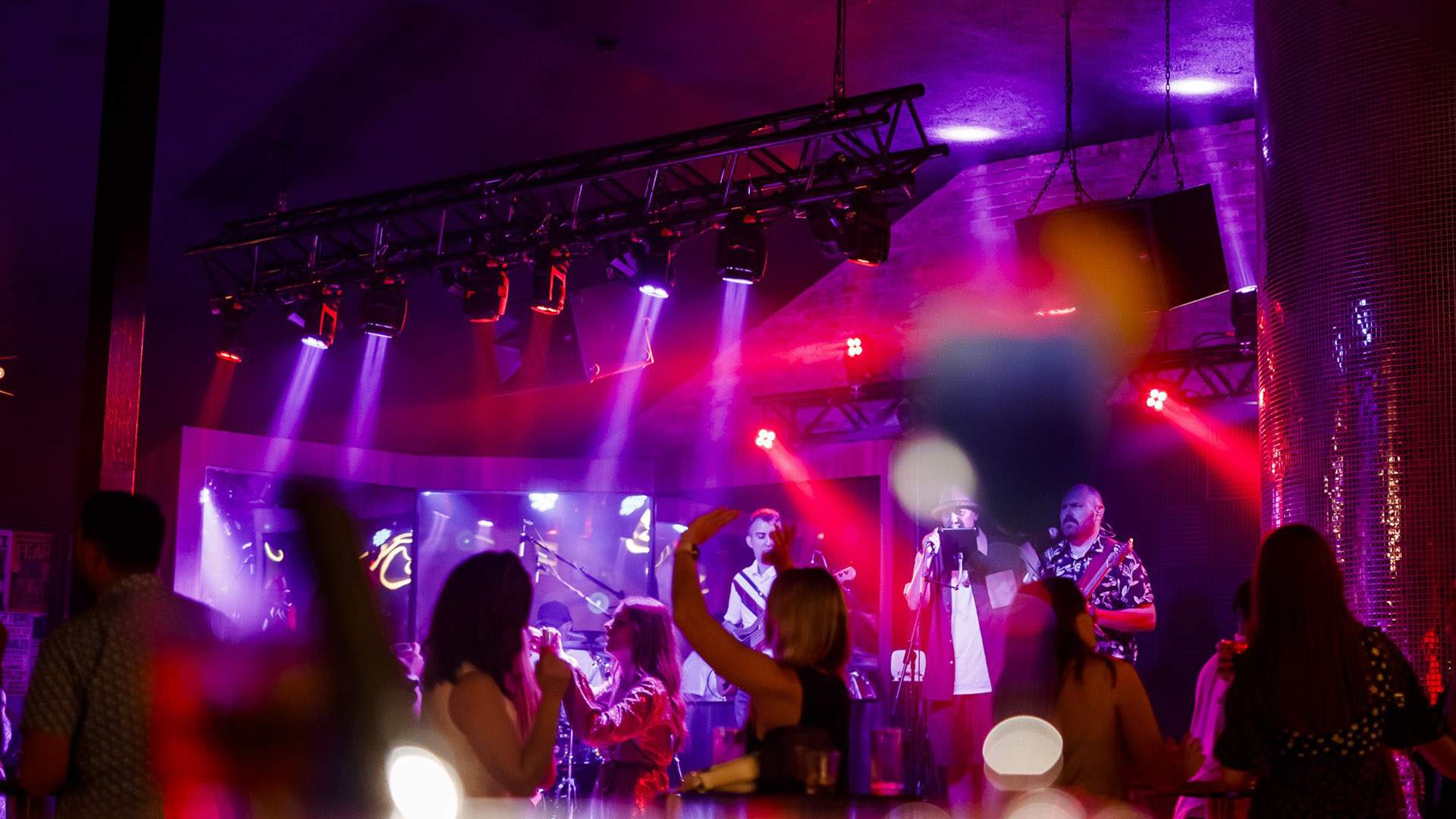 Given that the venue always hailed from the Drunken Monkey Group team, which also boasts Brooklyn Standard and Suzie Wong's Good Time Bar in its portfolio, the switch from DJs to bands is hardly surprising. Spokesperson Adam Barton said that Superfly Studios can now ensure that the company can host larger shows and names.
"We've been approached in the past to take on bigger acts at our other venues but didn't have the capacity. Now, with the new stage and sound system, we're excited to be able to accommodate both national and international touring acts at SuperFly Studios," he explains.
"We are stoked to be introducing live music to SuperFly Studios. We want to build on our success with Brooklyn Standard and Suzie Wong's, and create a space where music lovers of all ages can come together and just have a really solid night out with some of Brisbane's best live bands," Burton continues.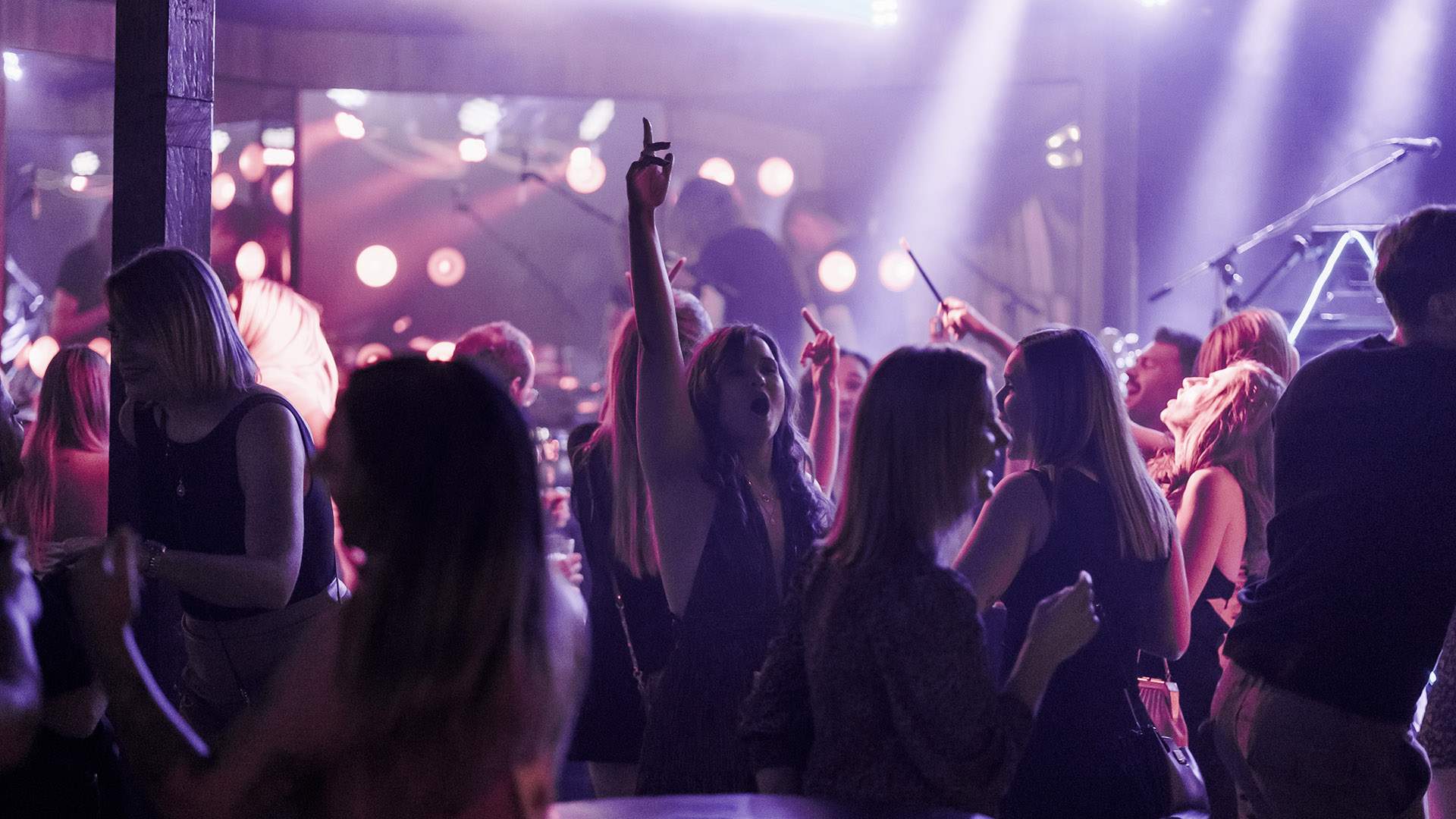 "I think I speak for all of us [at The Drunken Monkey Group] when I say live music is such a big part of our nights out. Nothing beats a jam-packed dance floor filled with people just singing their lungs out — it just makes your night."
In its initial form, SuperFly leaned into the tunes, attitude and decor of five decades back, including a fitout boasting walls of records, neon lights, disco balls aplenty — including in the bathrooms — and murals featuring famous music faces from the bar's celebrated era. Some of that remains, including mirrored tiles and all that vinyl, but you'll now spot Amy Winehouse, for instance, gracing the plaster.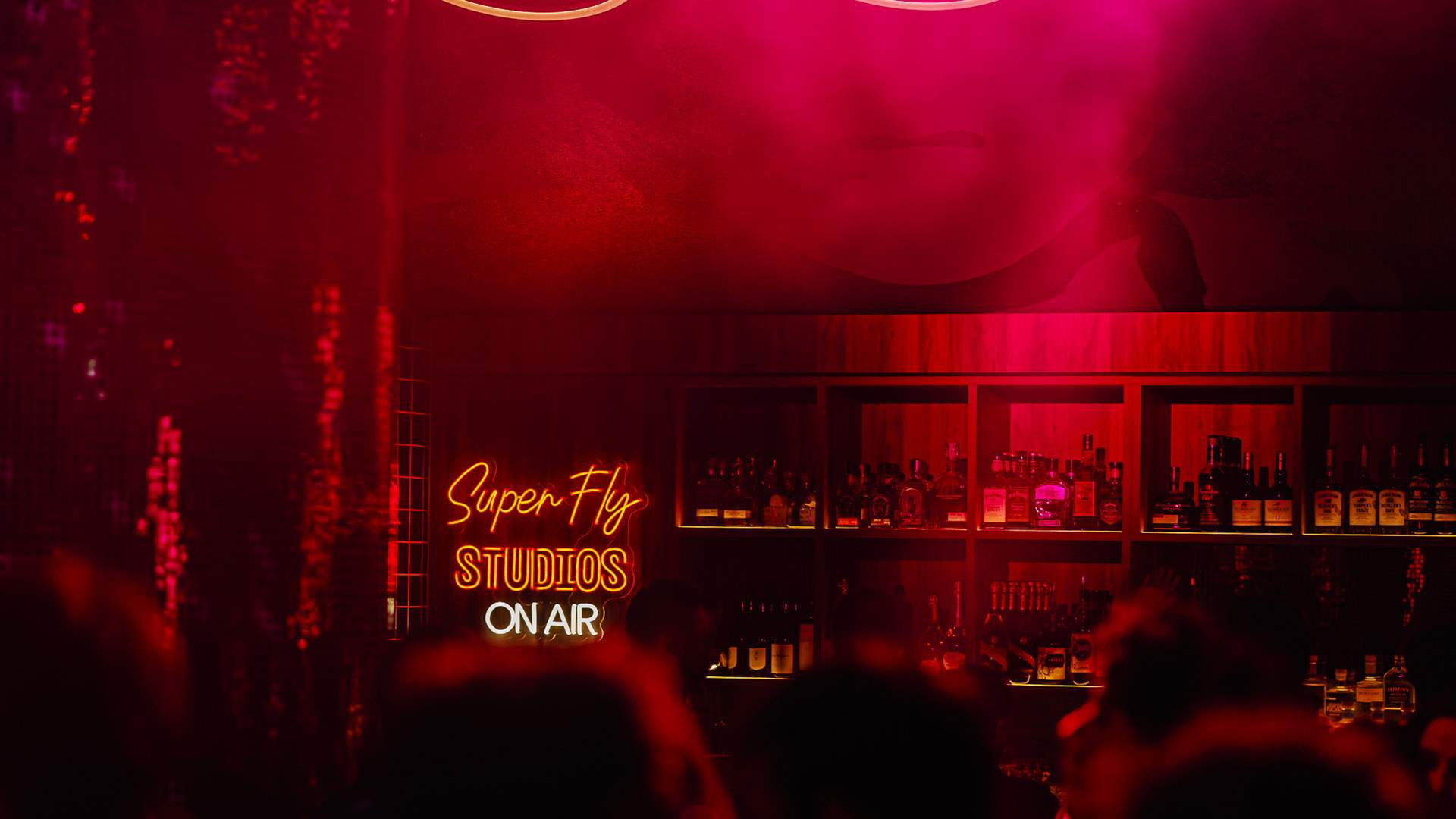 Drinks-wise, the venue pours beers and classic cocktails, with its bartenders still on hand to mix something up.
And on the upcoming gigs list at the time of writing: The Fonoti Brothers, One Sound, Imessa and La Boum.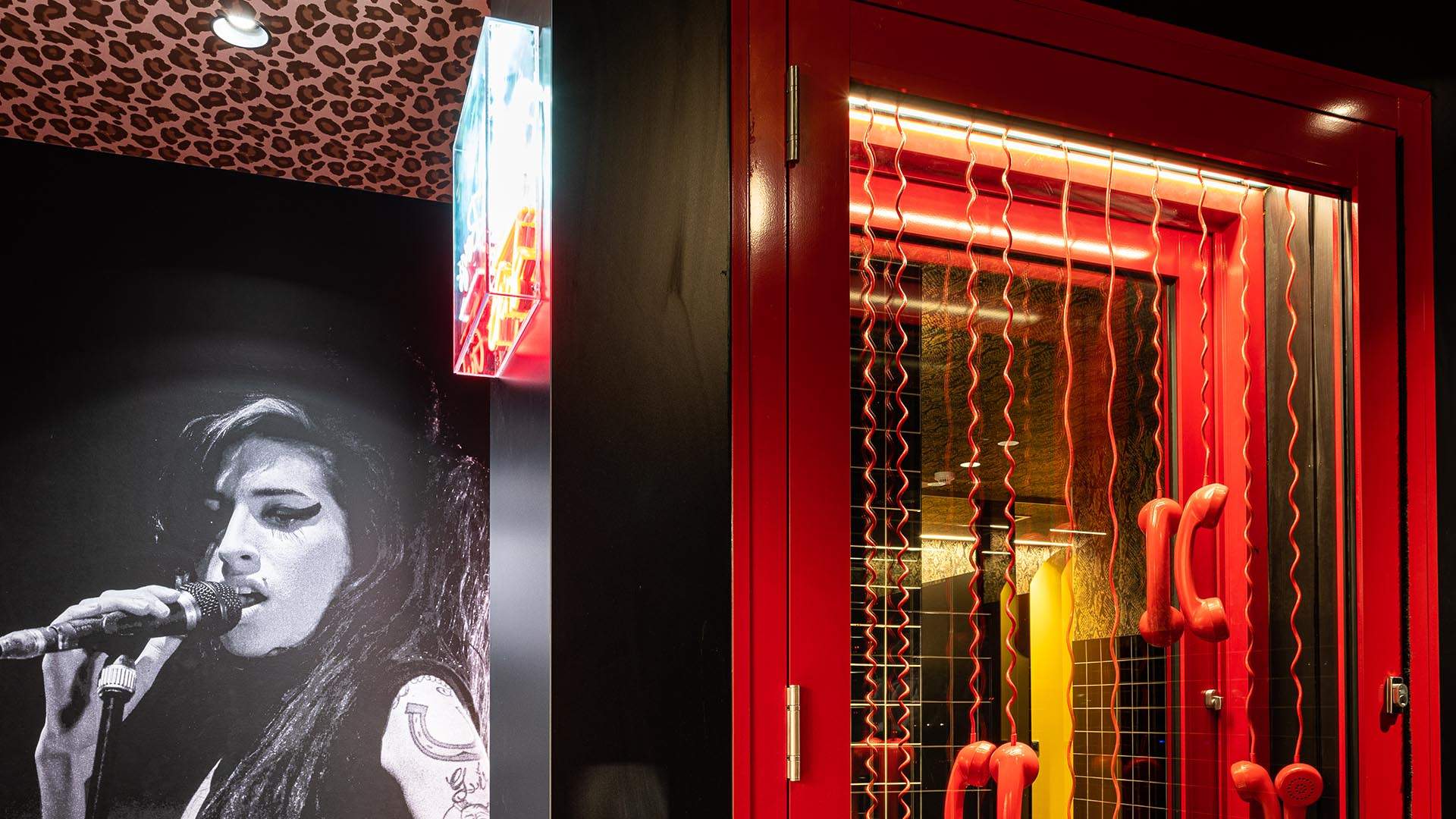 Find SuperFly Studios at 12 McLachlan Street, Fortitude Valley — open from 7pm–3am Friday–Saturday.
Concrete Playground Trips
Book unique getaways and adventures dreamed up by our editors