FOOD & DRINK
Sydney's Harris Farm Markets Has Opened Its First Brisbane Store
And its Queensland flagship store will open its doors in West End in 2021.
It has been more than 40 years since Harris Farm Markets opened in Sydney, with a particular focus on fresh local produce. And if you're a Brisbanite wondering why the chain has both stood the test of time and amassed a considerable following, you can now find out for yourself — with the family-run brand launching a new Brisbane store, and planning a seconds one in 2021.
The first has popped up at the former Clayfield Markets site, and it actually marks a homecoming. While Harris Farm Markets is definitely based in New South Wales, it used to own the Sandgate Road spot until it handed it over to Carlo and Susan Lorenti. The pair have run it for a couple of decades since, and are staying onboard to manage the store now that it has changed its name.
Launching on Wednesday, December 16, Harris Farm Markets' Clayfield shop features a tomato shed, a huge deli with more than 200 cheeses on offer, and a leaderboard focusing on Queensland strawberries and mangoes — plus an organic produce section, a gourmet grocery range showcasing boutique local wares, a bakery and a hefty array of meat. Also on offer: milk on tap, from Maleny Dairies. The idea is to highlight Queensland and Australian products, all at a site that underwent a rebuild and redesign before it reopened.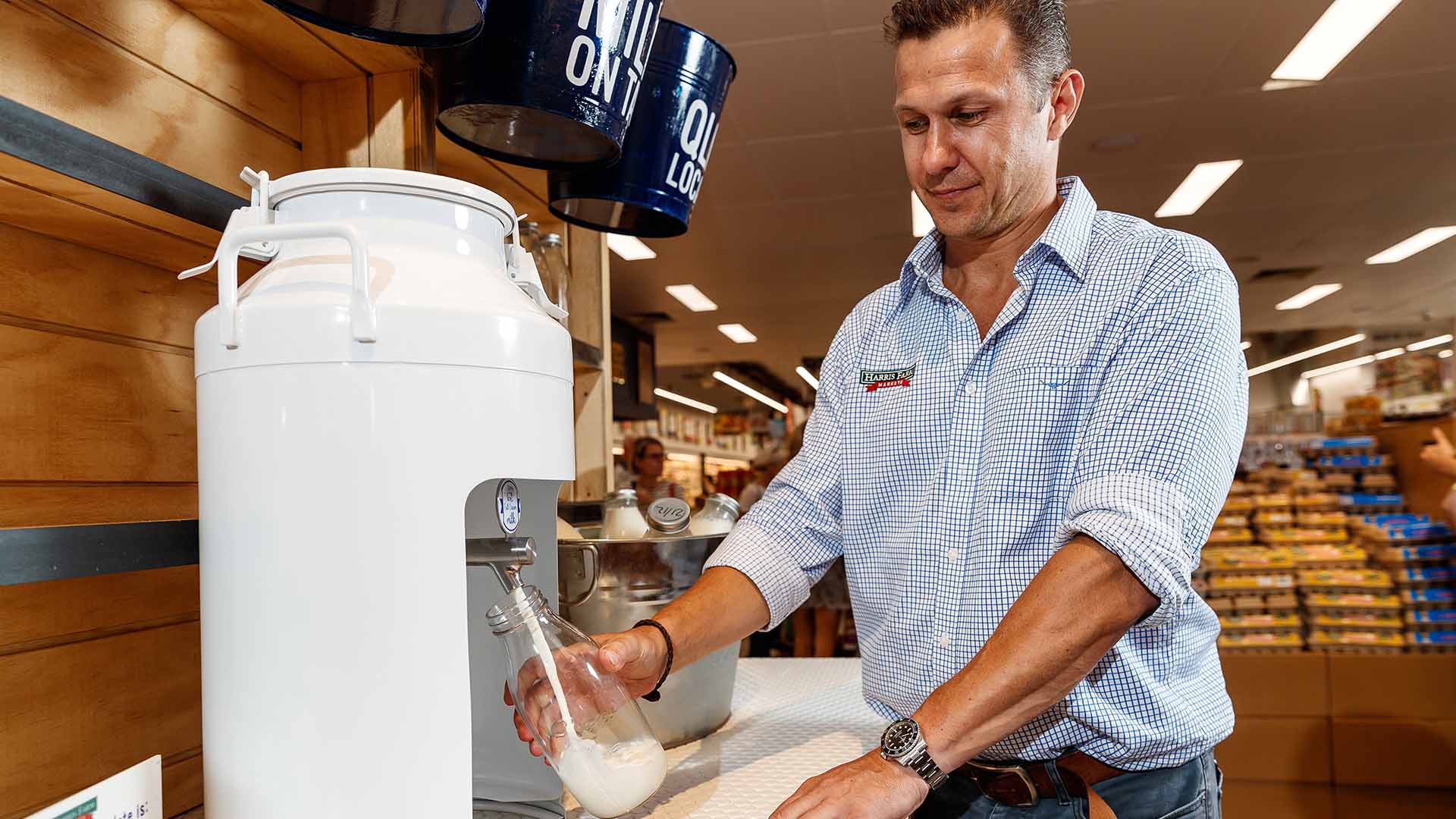 Then, in May 2021, Harris Farm Markets will open its flagship Queensland store, which'll set up shop in West Village in West End. It'll sprawl across a warehouse space in part of the old 1920s-built Peters Ice Cream building, so it's safe to expect that it'll be sizeable — and, obviously, conveniently located.
At both sites, shoppers will be able to buy products from more than 300 Queensland growers, creators and producers — with Barambah's organic milk, frozen fruit from My Berries in Caboolture and organic chicken from Hobbs Family Farms Organic in Pittsworth just some of the items on offer.
The two new stores will mark Harris Farm Markets' first outside of NSW, with 22 locations currently open down south.
Find Harris Farm Markets at the current 823 Sandgate Road, Clayfield — and at West Village in West End from May 2021.
Published on December 17, 2020 by Sarah Ward