FOOD & DRINK
Taro's Ramen Is Now Serving Its Delicious Japanese Dishes in Stones Corner
Go for warming bowls of thick tonkotsu ramen (including a vegan version) and crunchy karaage.
Taro's Ramen Is Now Serving Its Delicious Japanese Dishes in Stones Corner
Go for warming bowls of thick tonkotsu ramen (including a vegan version) and crunchy karaage.
---
Brisbane's favourite ramen joint just keeps expanding, with Taro's adding another new store to its growing noodle soup empire. If you're a fan of slurping, live on the southside and don't want to venture further than Stones Corner, you're in luck — its hearty, brothy bowls are now available at the inner-south precinct.
Located on Old Cleveland Road opposite the Stones Corner Hotel, Taro's new site serves up the usual menu, which includes its thick, tasty tonkotsu ramen in multiple varieties, its popular vegan version, and plenty of snacks, such as karaage, gyoza, takoyaki and lotus root chips. You can also serve yourself as much takana (spicy, pickled mustard leaves) as you like, because no ramen meal is complete without it. And for those dining with at least one friend, you can opt for shabu shabu, cooking your own pork belly slices, vegetables and tofu at your table.
At present, Taro's Stones Corner is a BYO affair — and there's no fee if you're drinking beer or another ready-to-drink type of booze, with corkage of $4 per person kicking in for wine and sake. This is only the case until the venue receives its liquor licence — then, you'll be able to sip from its range of Japanese booze.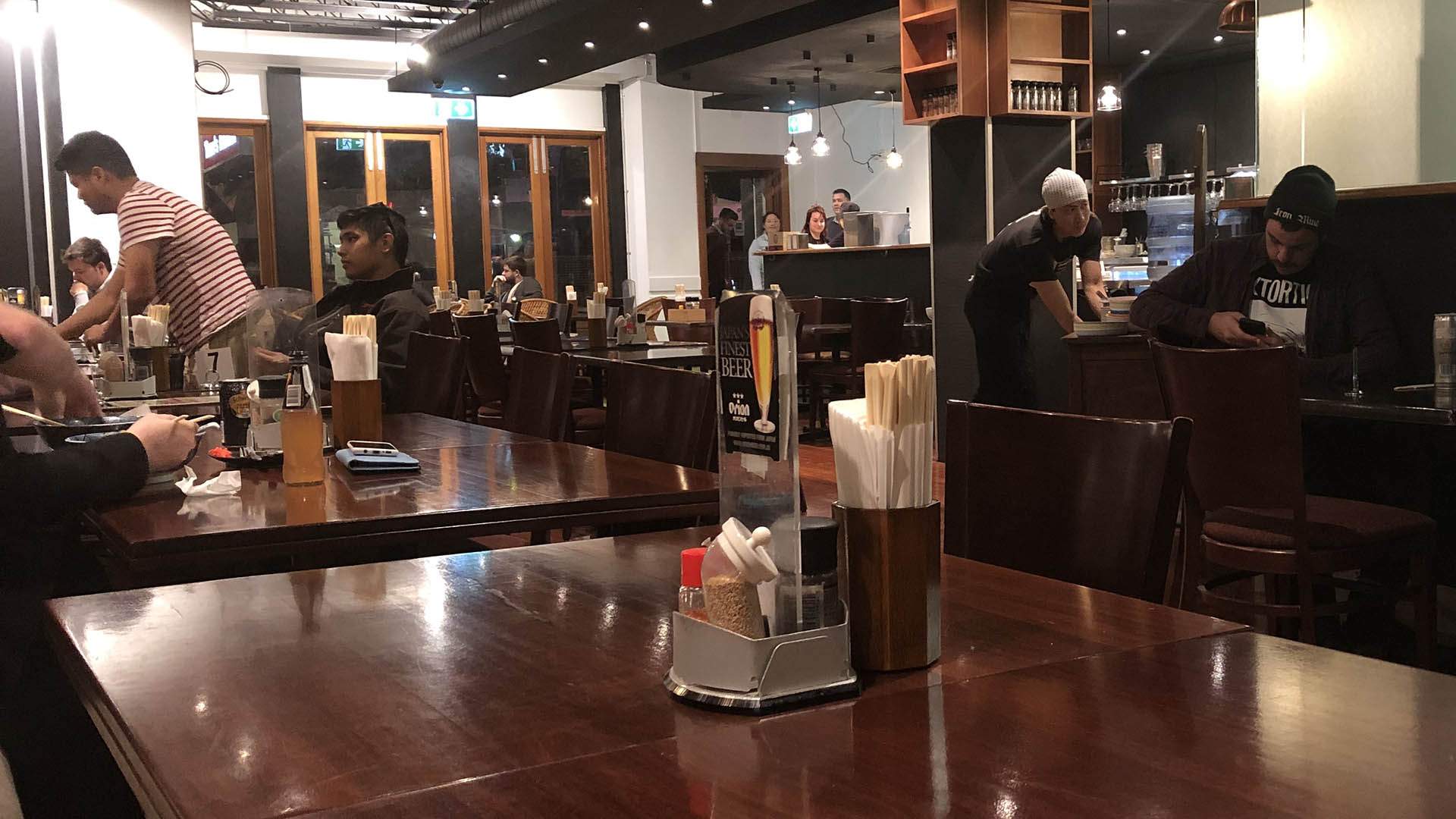 Taro's devotees will have noticed that it has been a busy year for the popular chain. Chef and owner Taro Akimoto relaunched his Edward Street space in the CBD as temporary vegan-only eatery back in April. And, although it closed at the end of May, Akimoto has mentioned he might reopen another vegan spot in the future.
Actually, it's been a busy few years for Akimoto — with Stones Corner joining Taro's in Queen Street in the CBD, Racecourse Road at Ascot and Melbourne Street at South Brisbane.
Find Taro's Ramen at 16 Old Cleveland Road, Stones Corner, open from 11.30am–3pm and 5.30pm–9pm daily.
Top images: Anwyn Howarth.
Published on June 26, 2019 by Sarah Ward