Ten Kid-Friendly Restaurants and Cafes in Brisbane Where You Can Eat Like a Connoisseur
Yes, we CAN have it all.
in partnership with

Traditionally, a food outing with kids in tow has involved a jumbo pack of wipes, stale nuggets and worn-out parents who wished more than anything that they had booked an expensive babysitter while they indulged their passion for food.
Well, times have changed. Now more than ever, restaurants have parents in mind. So we've teamed up with Holden Equinox, the SUV for parents with nothing to prove, to find Brisbane's top ten kid-friendly cafe and restaurants. These places offer some of the best, most exciting food offerings in the city — with a little extra somethin' somethin' to make family outings a delight.
Now you can save the babysitter for when you actually need the alone time, not just a great feed someone else has cooked.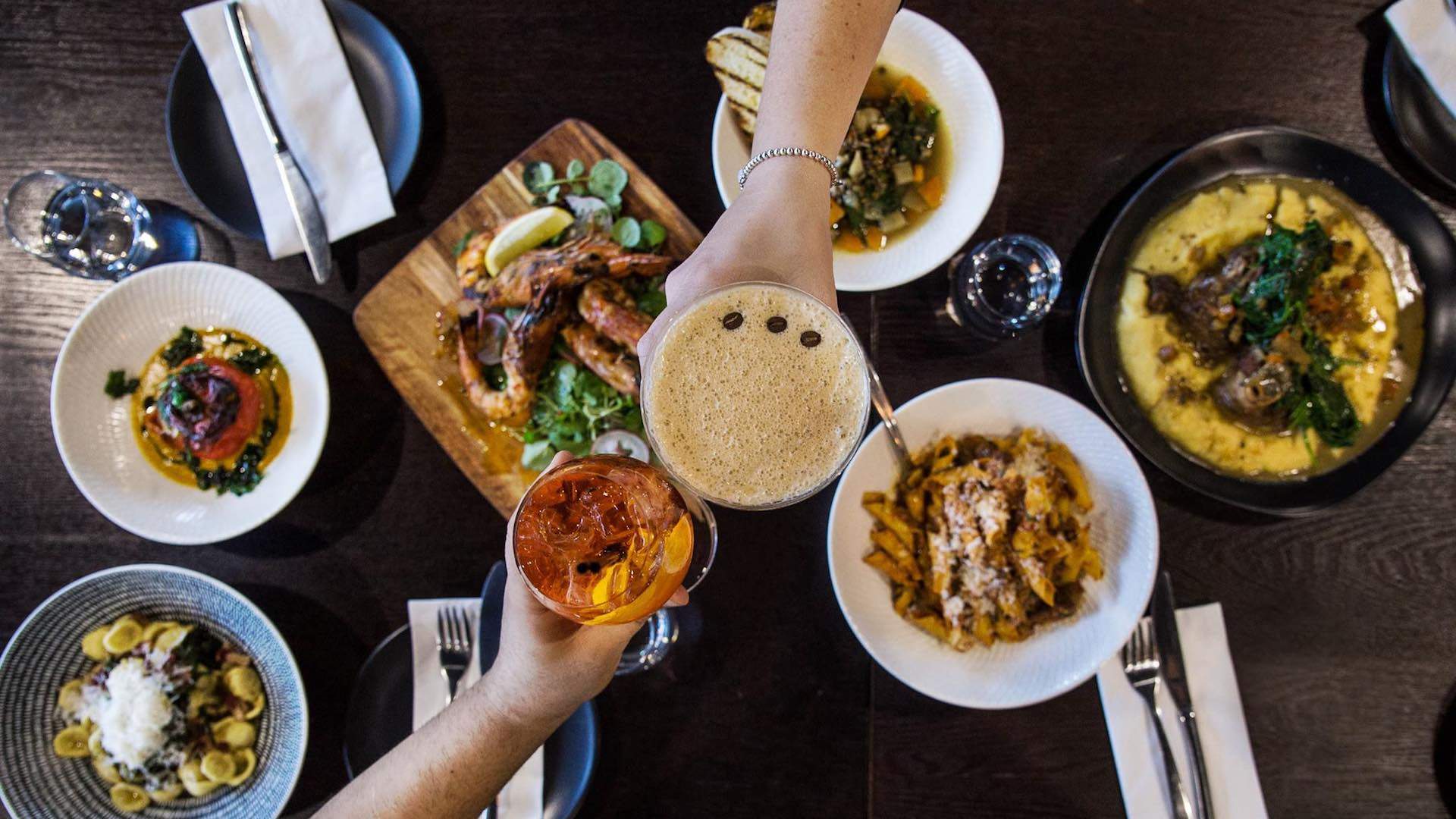 RISTORANTE LA FAMIGLIA
It doesn't get any more family friendly that this Italian joint, with the word family literally there in the name. Ristorante La Famiglia specialises in regional Pugliese food such as orecchiette (little ear-shaped pasta), with a fresh and tasty kids menu to match. Desserts are designed to be shared, spreading the post-feast sugar high evenly among family members.
3/855 Stanley Street, Woolloongabba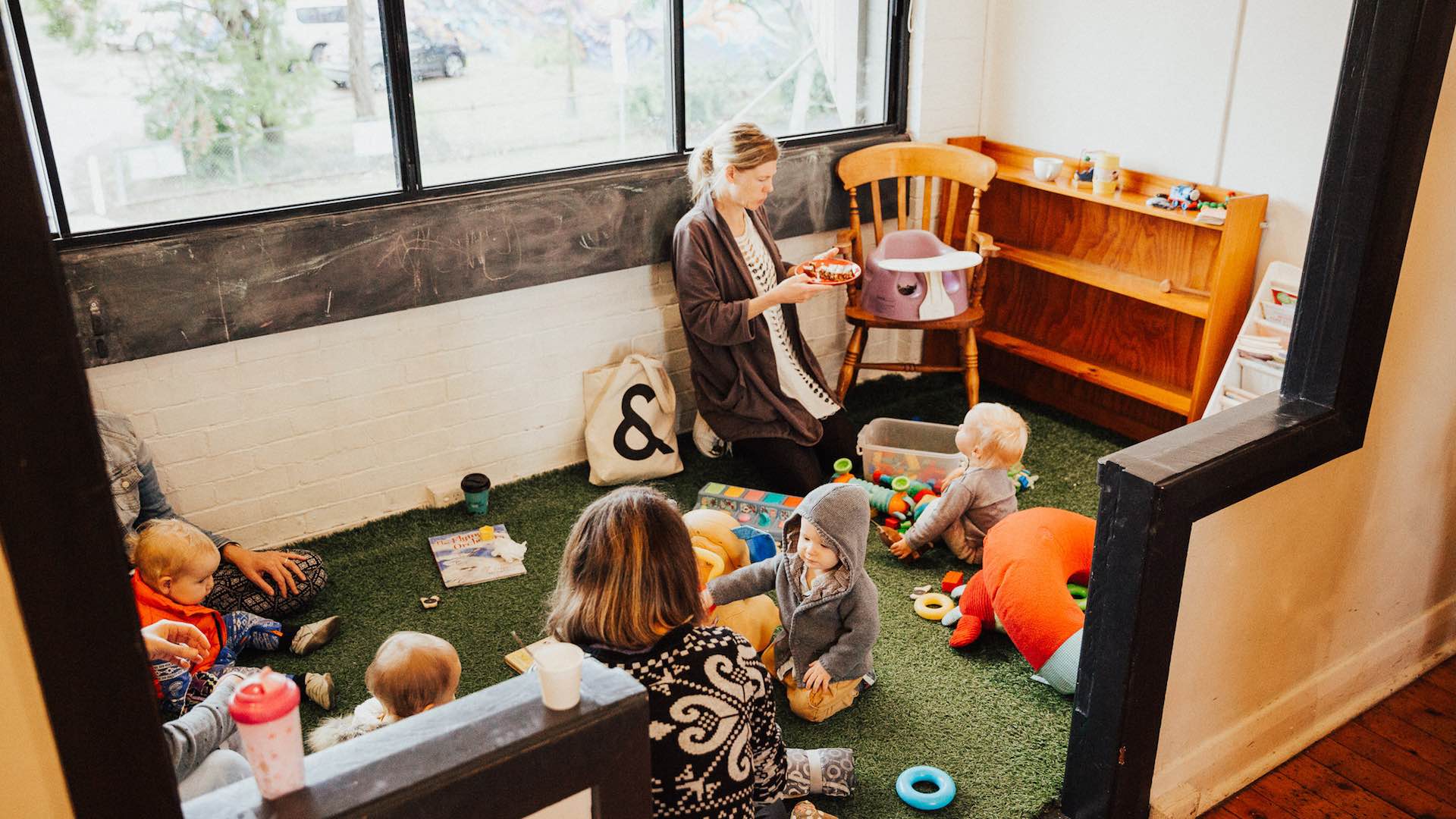 PLUM TUCKER
Come to Plum Tucker to feast on delicious and healthy brunch dishes. Table service and a kiddies' corner complete with books, toys and colouring-in activities makes it perfect for parents who actually want to have a conversation over their eggs Benny. You might even get some food envy from the kids' menu. With options like a mini bacon and egg burger on Turkish, the little rascals have plenty to choose from.
1/5 Enoggera Terrace, Red Hill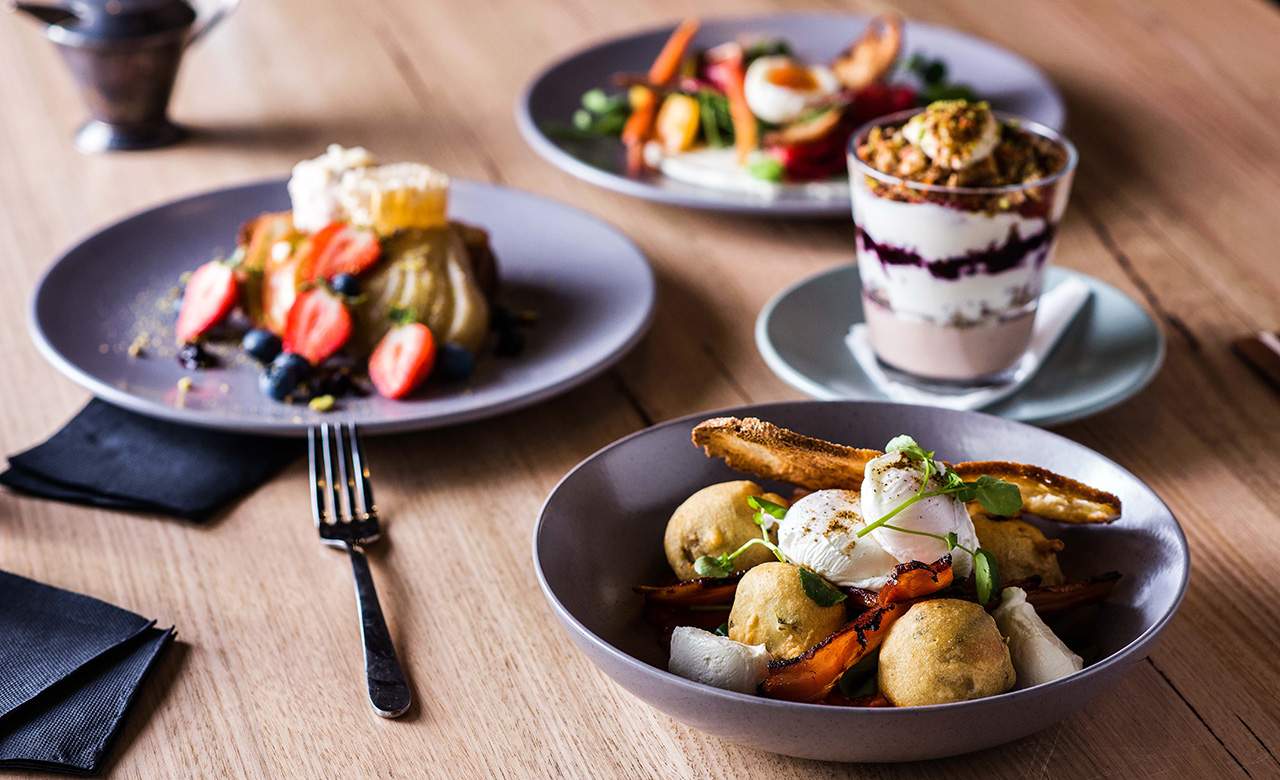 Let's be honest, there are only so many ways you can get creative with eggs and avocado. Brunch spots that offer fresh and exciting menu options are very hard to come by — which is why The Priory is a rare gem in the inner south. Ample seating options, high chairs and a full kids' menu that will have you pretending to be under 12. There'll be no objection to finishing off Three-Year-Old's fruit salad sundae complete with summer fruits, passionfruit jelly, lemon sorbet and brioche cinnamon toast.
Shop 4/855 Stanley Street, Woolloongabba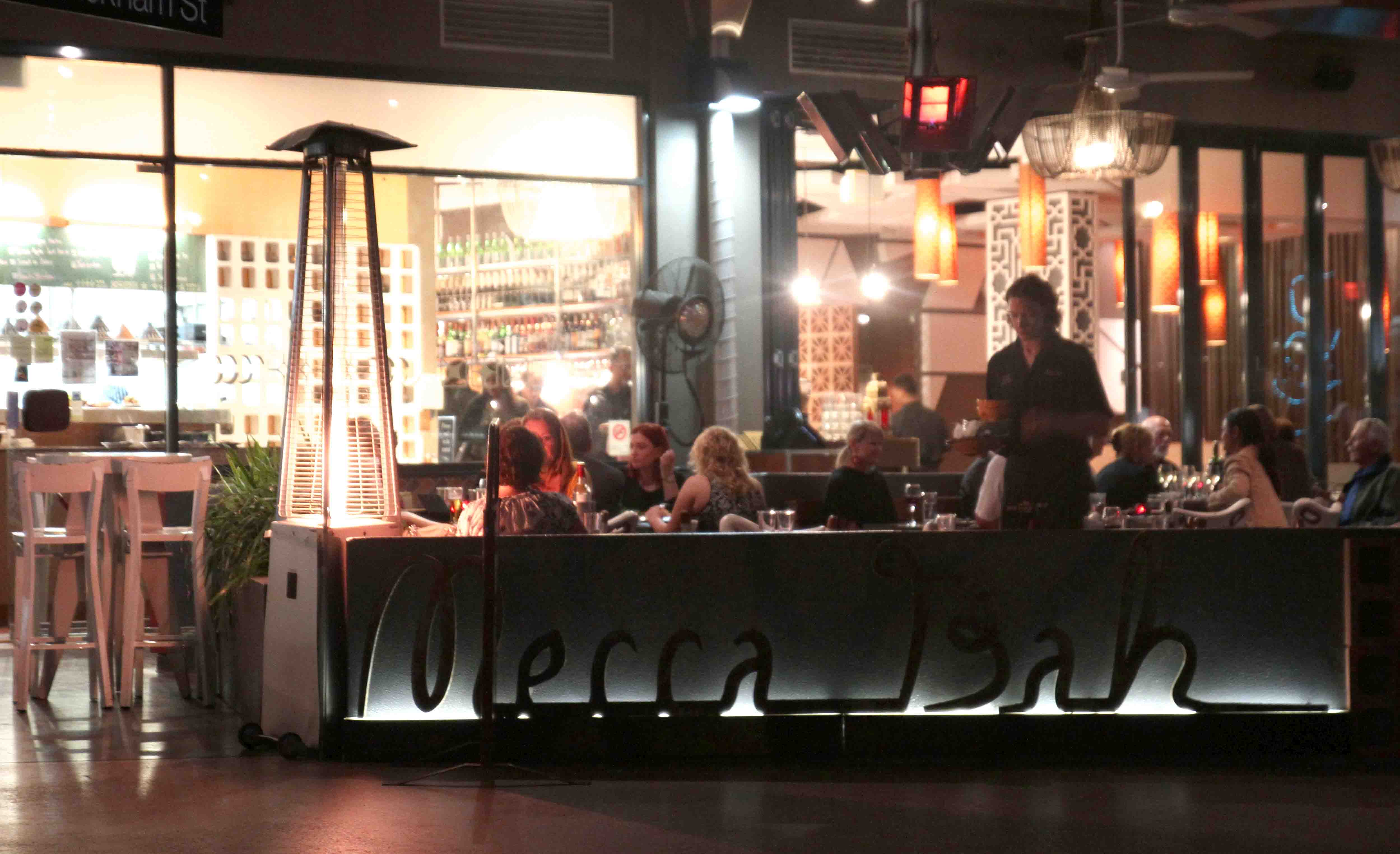 A now not-so-well-kept secret, this hot spot in the valley not only offers incredible Middle Eastern and Mediterranean grub, it welcomes kids — to the extent that it hosts children's pizza-making classes and parties. For just $35 per child, kids learn the art of dough acrobatics, followed by a pizza buffet, soft drink and fairy floss. A wise investment for weekly at-home pizza nights; there's no need to buy frozen bases when your child's learned the trade straight from a the pizza maestro. Win.
21/1000 Ann Street, Fortitude Valley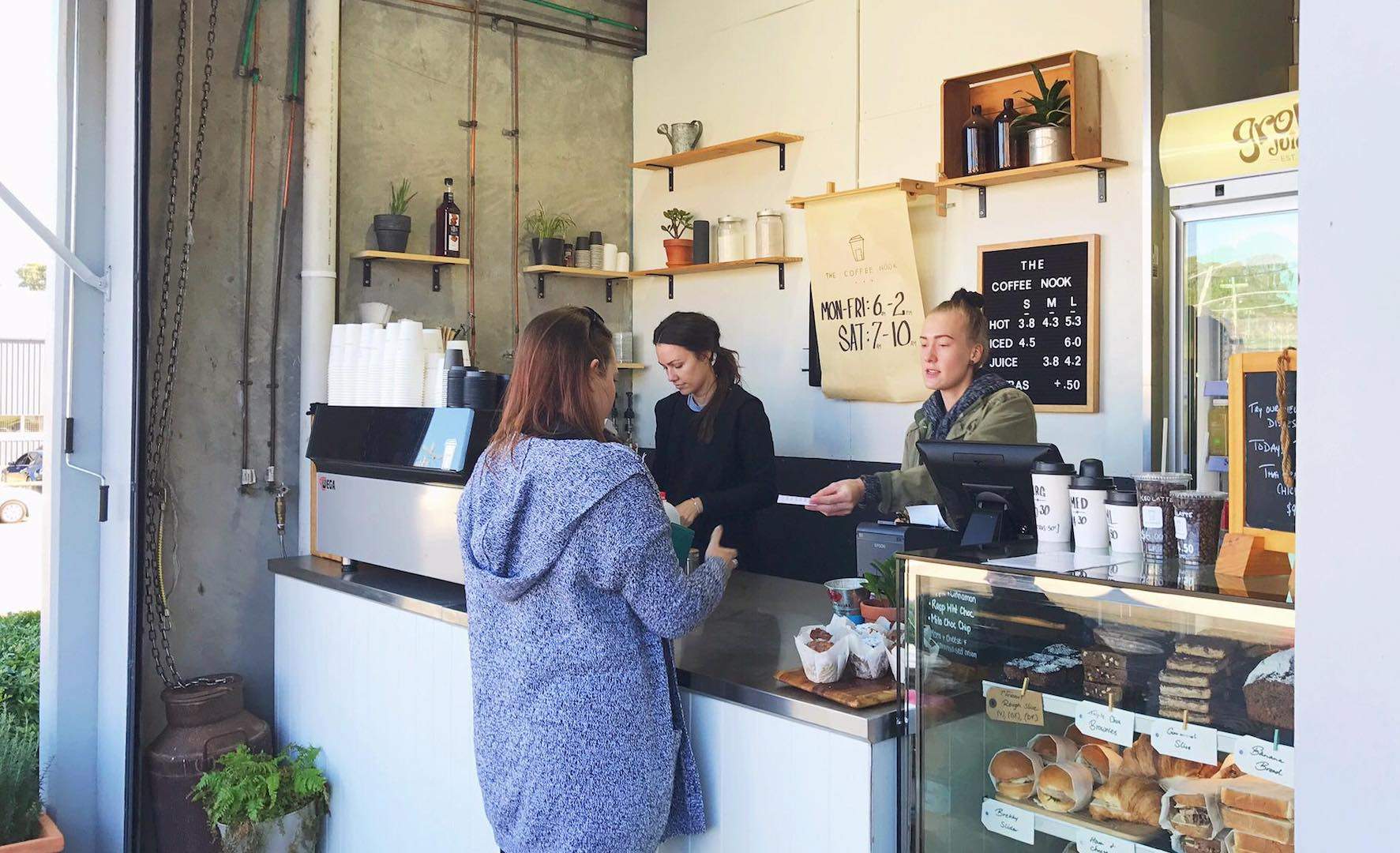 THE COFFEE NOOK
A popular spot on the south side for busy parents, The Coffee Nook offers quick and friendly service, consistently excellent coffee, plus one of the best beef burgers in town. With ample parking and jumbo babycinos on offer, this hole-in-the-wall is a great spot at which to refuel after a sleepless night (or 20).
2/5 Secam Street, Mansfield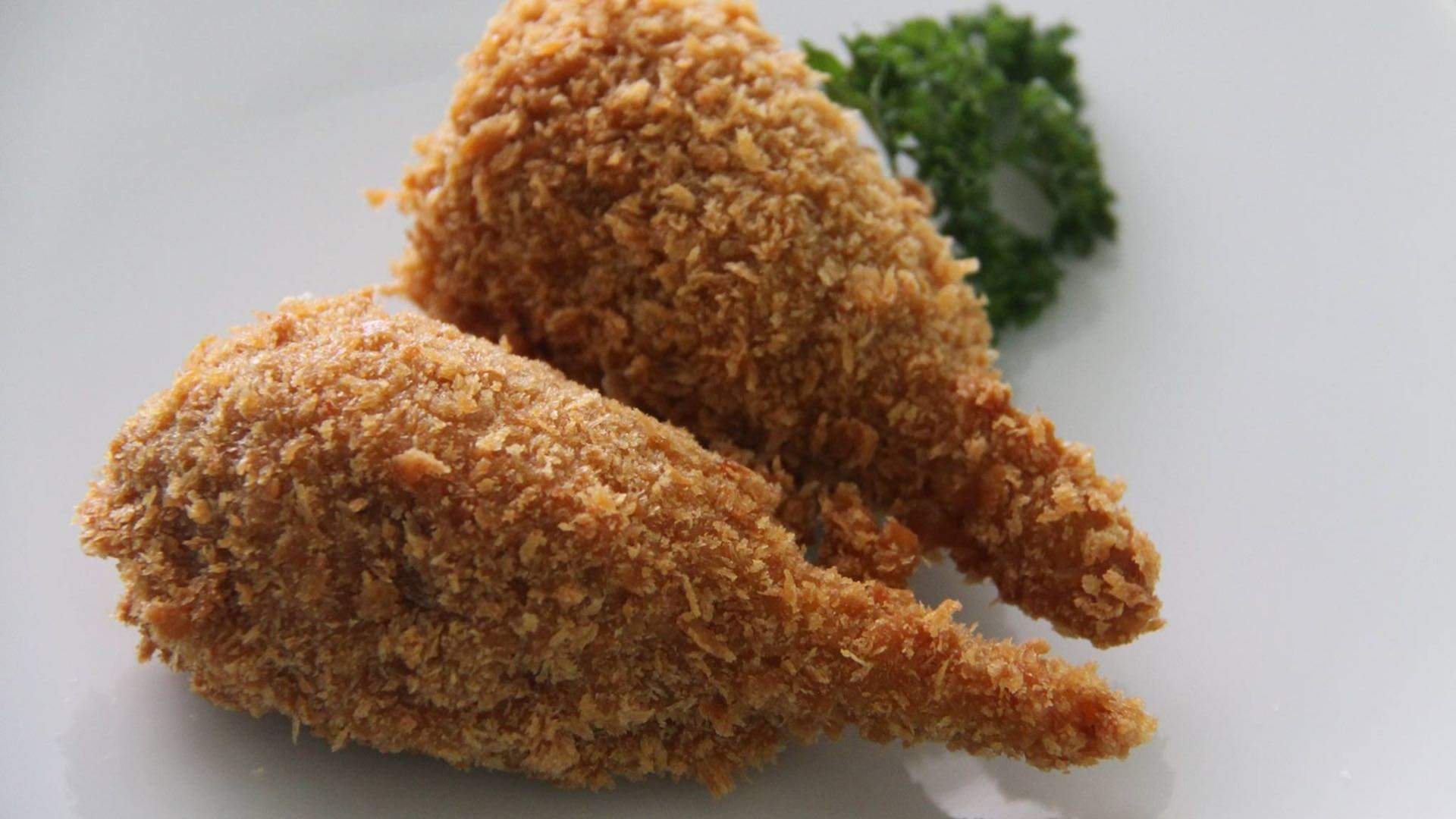 SEPTEMBER 18
This is one restaurant where the whole family is sure to eat their vegetables. September 18 (no, not the last time you went to the bathroom without an audience), the all-vegan eatery at North Lakes, is a family-friendly destination for plant-based meals. The cosy spot provides high chairs, and its Malaysian-inspired dishes are bound to please palettes young and old, timid or bold. Think dumplings, noodles and stay mock chicken.
1650 Anzac Avenue, North Lakes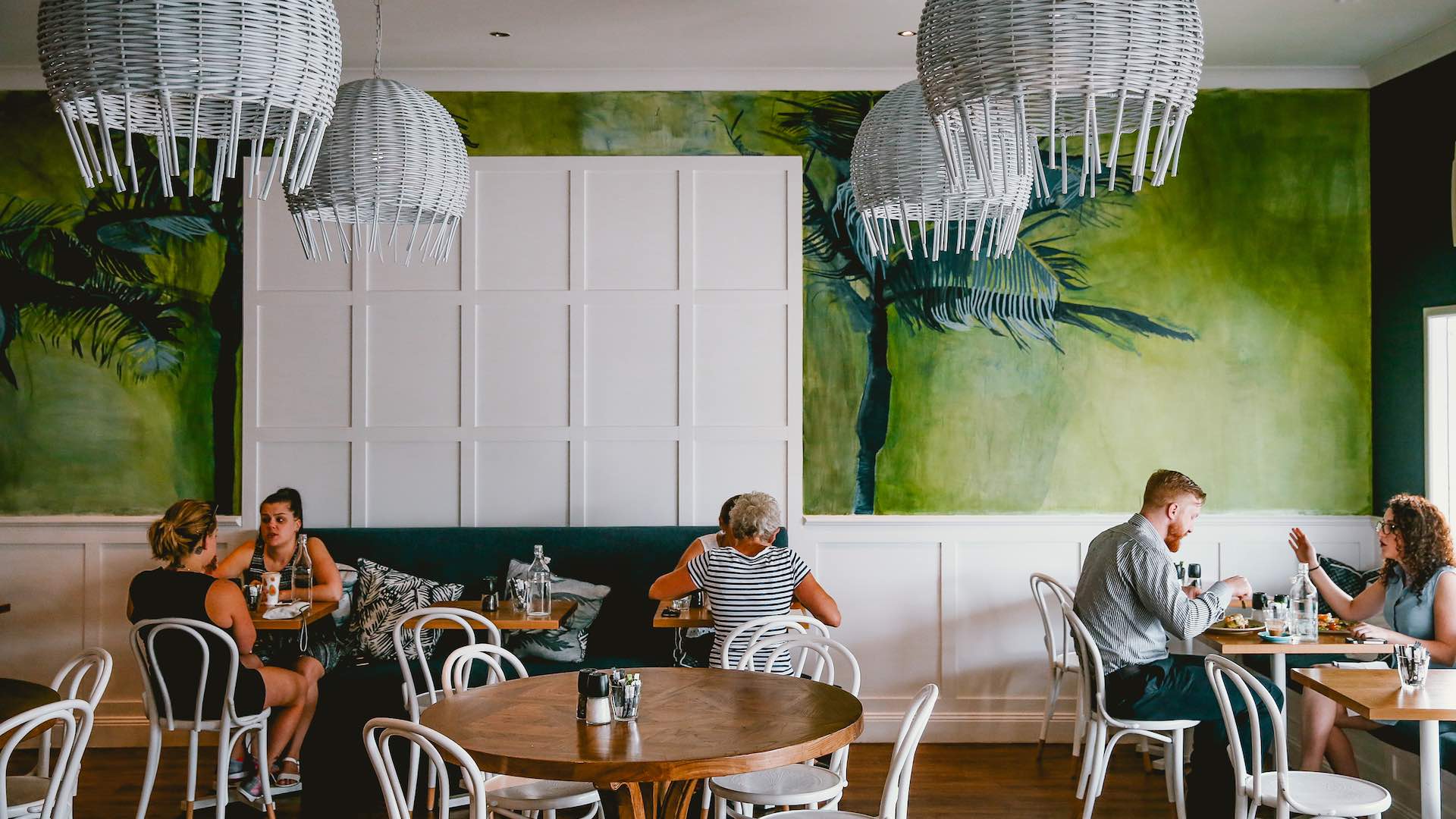 Open for breakfast, lunch and dinner, this buzzing Woolloongabba eatery covers all bases and is especially creative when it comes to catering for little ones with allergies. Vegan, gluten-free and dairy-free options are all available in the form of breakfast bowls, French toast and steamed bao. Bonus: they serve all their kid-sized drinks with lids so as to avoid spills and frantic table wipe-downs.
898 Stanley Street East, Woolloongabba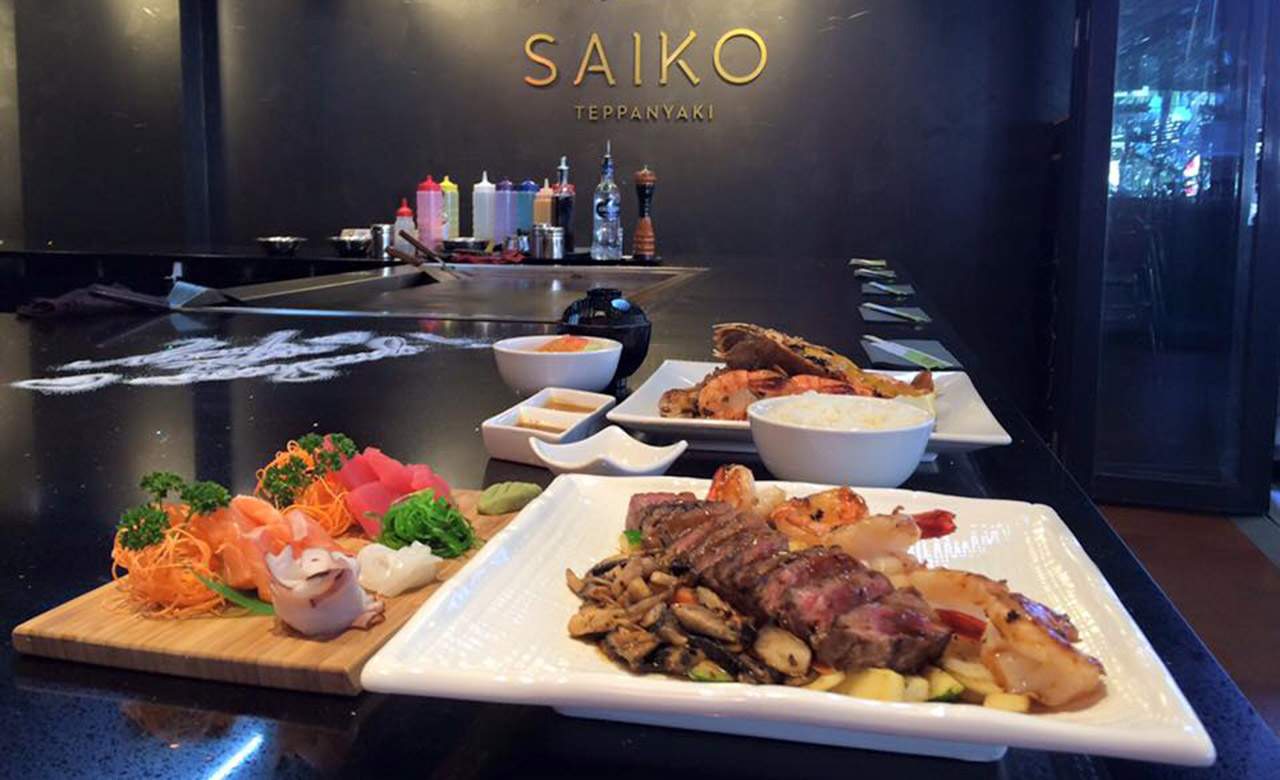 Nothing says family fun like having an egg thrown at your face. Saiko is a Japanese teppanyaki restaurant, which means the food is cooked right in front of you, flamboyantly, on huge grills. This is for parents who are looking for more than just your ordinary dinner. The magic of interactive dining never gets old — much like the teppanyaki masters themselves. Book early to avoid missing out on all the theatrical fun, and bring some extra wipes for the grown-ups in case the sake interferes with your ability to catch rice in your mouth.
17/1000 Ann Street, Fortitude Valley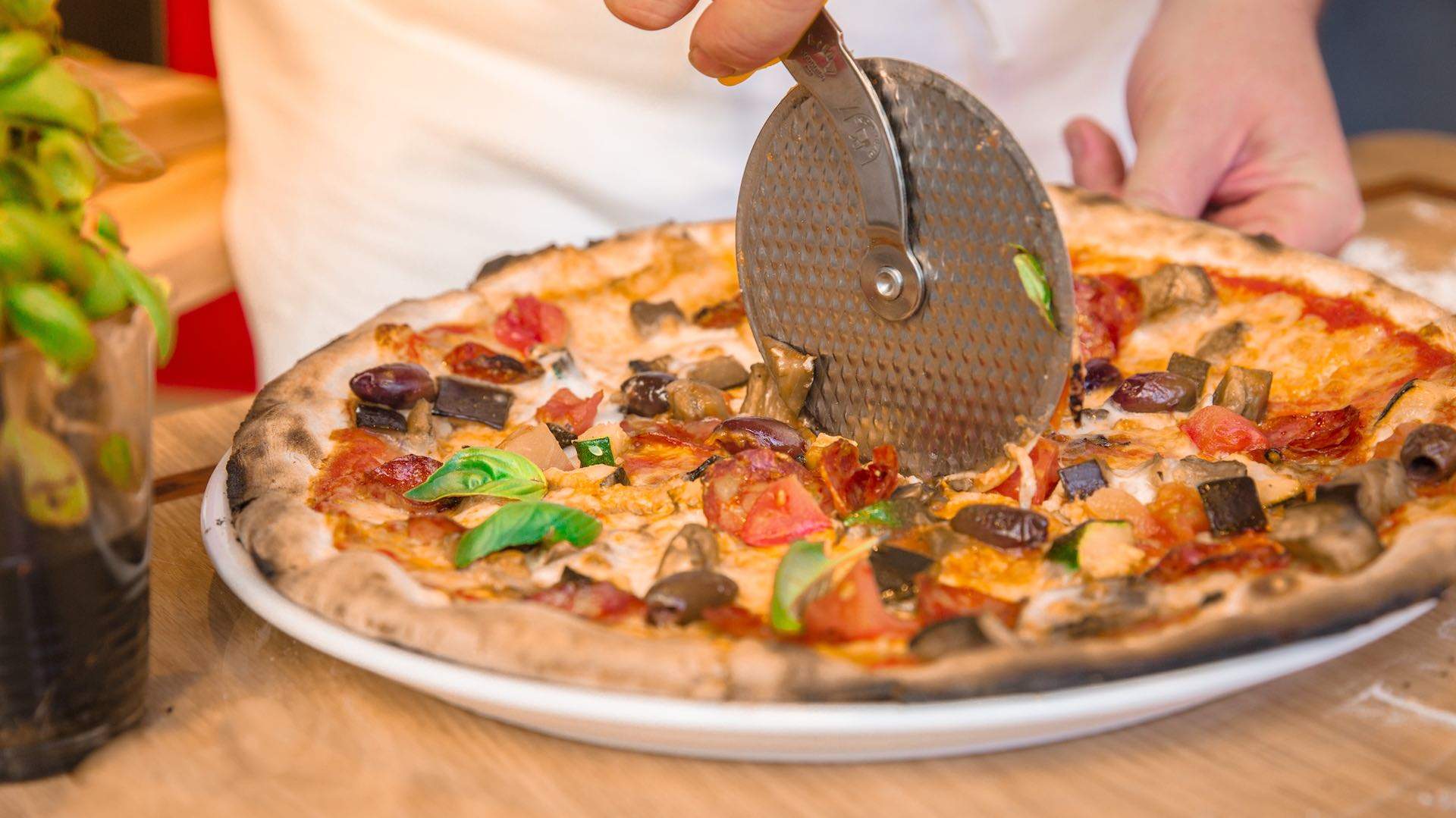 PIZZALUNGA DA CARLO
Woodfired one-metre-long pizzas are the specialty at Pizzalunga. And there is no need to keep the kids occupied with an iPad when they can watch the pizza chefs in action in this open-plan kitchen. All pizzas are hand rolled, and there's a simple but delicious kids' menu on offer as well — for the minority of the population who like their pizzas on a smaller scale. For those with a second dessert stomach, the woodfired Nutella pizza topped with fresh strawberries is a must.
3 Aspinall Street, Nundah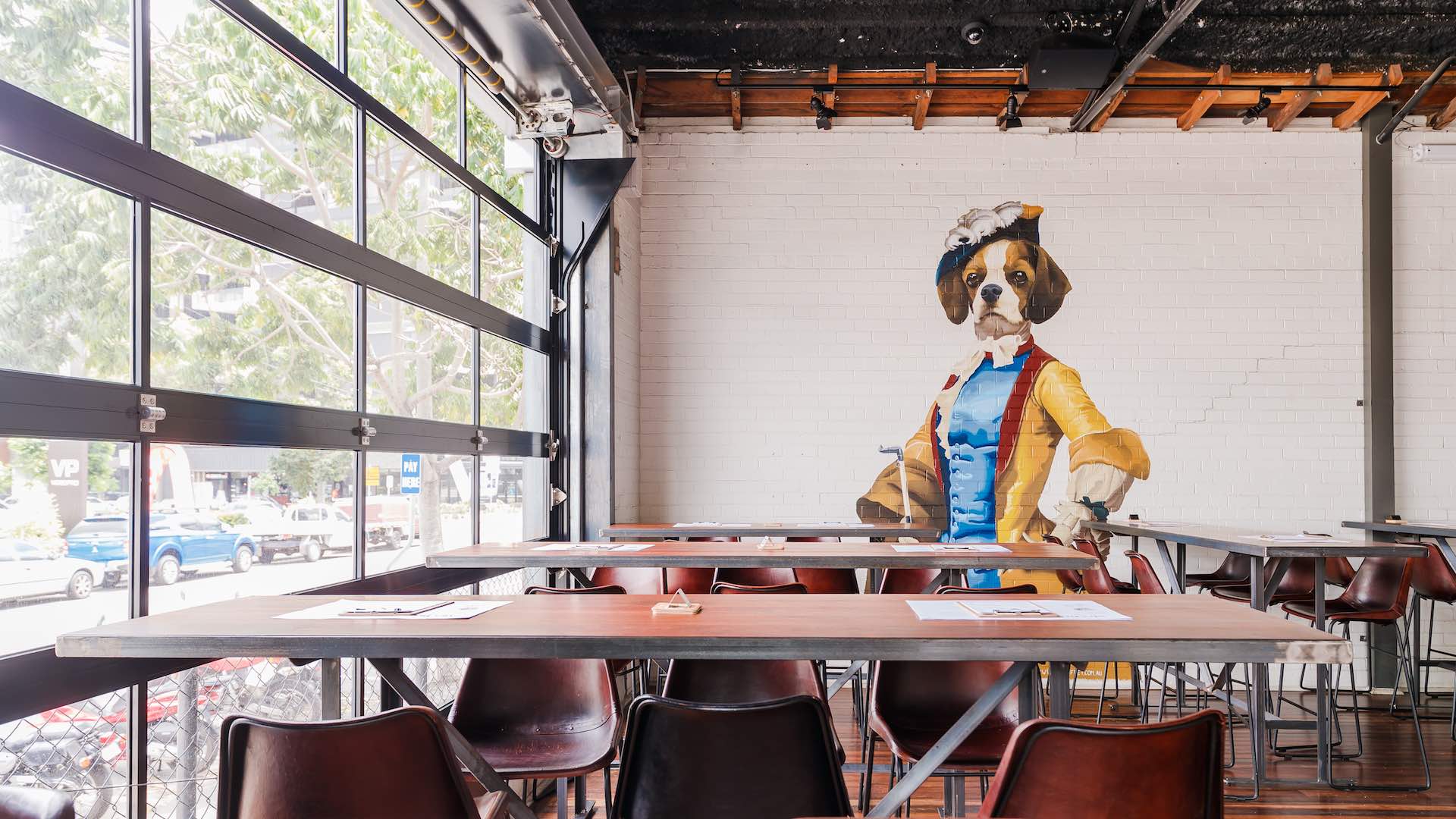 MRS BROWN'S BAR & KITCHEN
Remember when you used to socialise at bars and drink alcohol out of a lovely glass? It feels like so long ago. Thankfully, Mrs Brown is here to help. Home to an impressive selection of wine and spirits, as well as Asian-inspired bar food, Mrs Brown's aims to bring locals together, including the reason why we took up daytime drinking in the first place — our offspring. It's rare to find a bar that will accommodate the kids; even rarer to find one with such a welcoming vibe and plenty of high chairs on offer.
32 Commercial Road, Newstead
Drive your family on adventures in and outside of town in the Holden Equinox, the SUV for parents with nothing to prove. Find out more on the Holden website.