Surfers Paradise's Old Hard Rock Cafe Is Set to Become a 900-Person Brewpub Pouring 4 Pines Beers
The giant guitar is gone, with a sports bar and brewpub featuring the Gold Coast's largest island bar taking its place from summer 2024.
For more than a quarter century, no stint in the Gold Coast was complete without a sighting of the Hard Rock Cafe's giant neon guitar. You might not have been heading to the music-themed bar and eatery. You mightn't have ever set foot inside it, in fact. But if you were in Surfers Paradise, you still saw the towering musical instrument. It also acted as handy meeting point, because everyone — tourists, locals and Brisbanites on weekenders down the coast — could instantly spot it.
In 2022, Hard Rock Cafe said goodbye to its perch in the Paradise Centre on the corner of Cavill Ave and Surfers Paradise Boulevard, and its sky-high guitar has now said farewell along with it. But with that closure comes space for a new arrival: The Sporting Globe x 4 Pines, a brewpub offshoot of the sports bar brand, which'll launch its second-ever site with 4 Pines Brewing Company by summer 2024.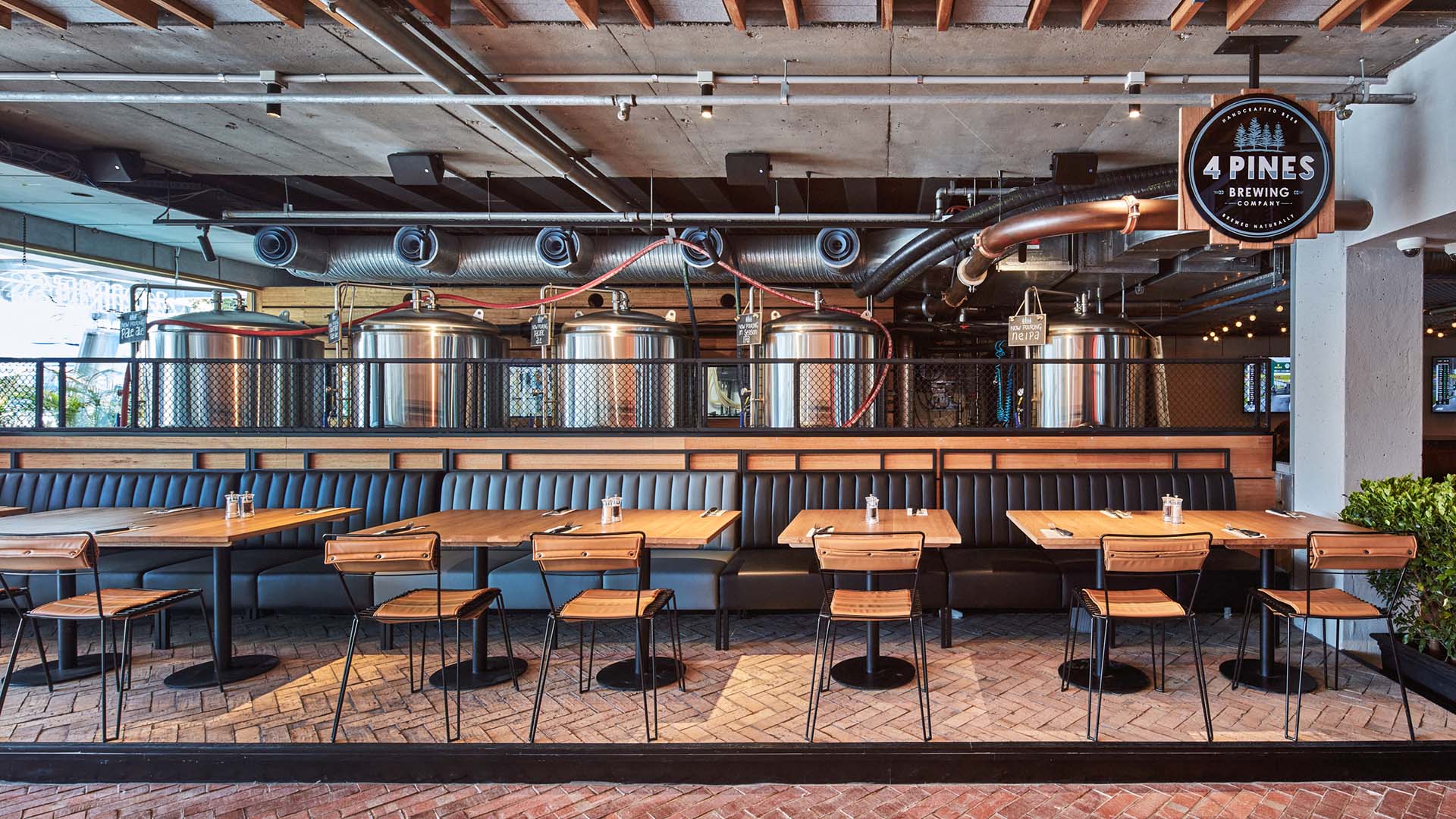 The prime location is scoring a $6.5-million makeover, which will see it gain a microbrewery and the Gold Coast's largest island bar. 4 Pines will take care of the former, and its beers will pump through some of the venue's 80 taps, including special releases whipped up with Queensland in mind.
Hard Rock Cafe wasn't small — it needed room to fit in all that music memorabilia — and The Sporting Globe x 4 Pines won't be either, accommodating 900 patrons. The brewpub will also feature a restaurant, with the menu yet to be revealed, plus function spaces.
Swapping tunes for sports, patrons will be able to check out their favourite codes on 70 high-definition TVs, plus a nine-screen video wall. While sitting in The Sporting Globe x 4 Pines' signature booths, you'll also view touchscreen booth TVs.
Although this is just the second The Sporting Globe x 4 Pines brewpub, with the first already operating at King Street Wharf in Sydney, The Sporting Globe brand spans 19 bars around the country. In Queensland, it boasts sites at Robina on the Gold Coast, plus Logan and Chermside in Brisbane, with all The Sporting Globe venues falling under Signature Hospitality Group.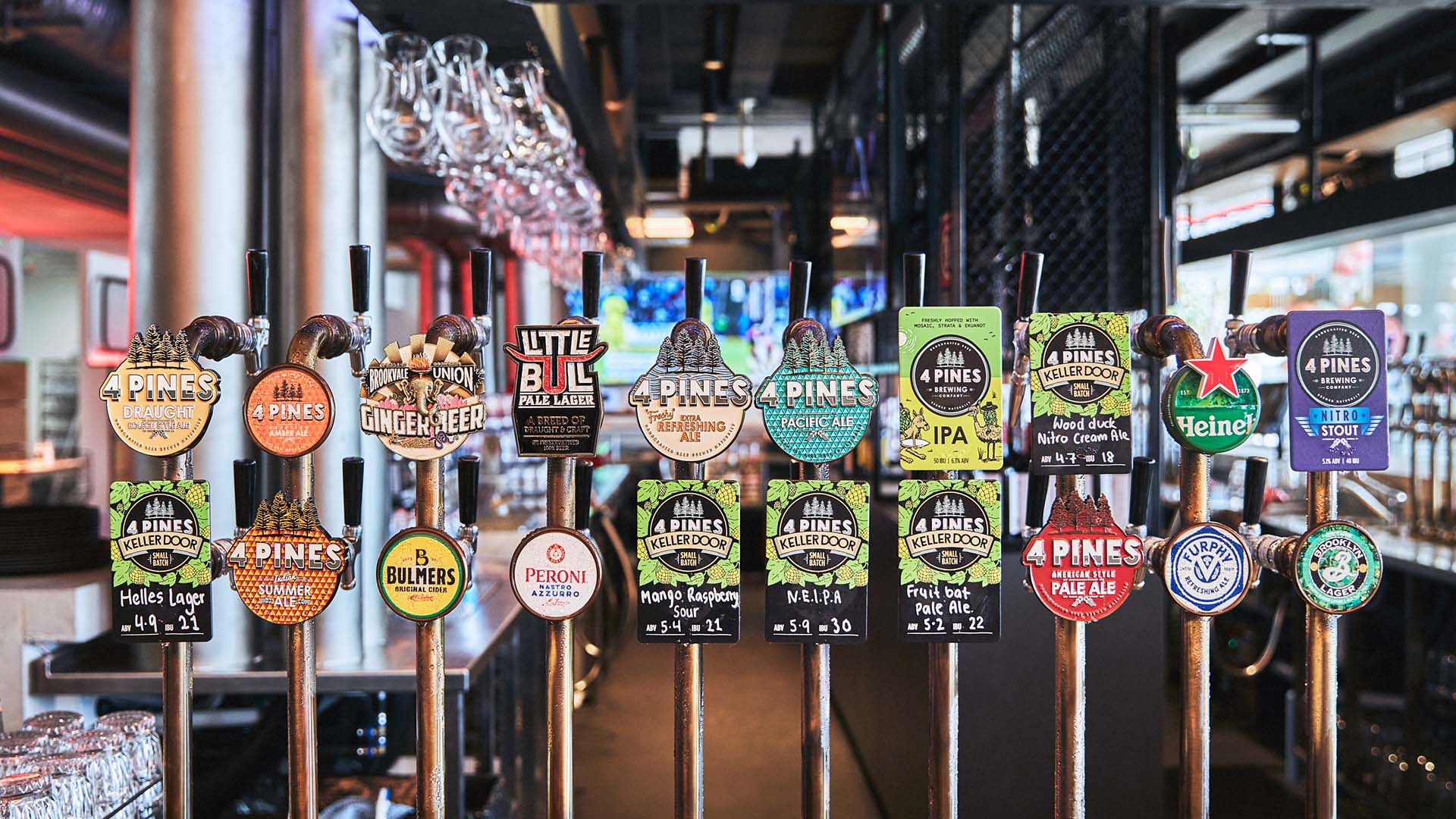 "The Sporting Globe has grown significantly since launching in Geelong 13 years ago, with an established venue network across Victoria, New South Wales and Western Australia, and a growing presence in Queensland," said The Sporting Globe's founder and CEO James Sinclair, announcing the new Cavill Avenue digs.
"Iconic Surfers Paradise was a natural next step, and something the team and I have been working towards for a long time. The unique experience and vibe we create will be a major win for continued efforts to revitalise the precinct and re-establish Surfers as the original and true heartbeat of the Gold Coast," he continued.
"4 Pines have an impeccable reputation for creating legendary beer and we look forward to another long and successful partnership based on big dreams and a shared vision for the venue."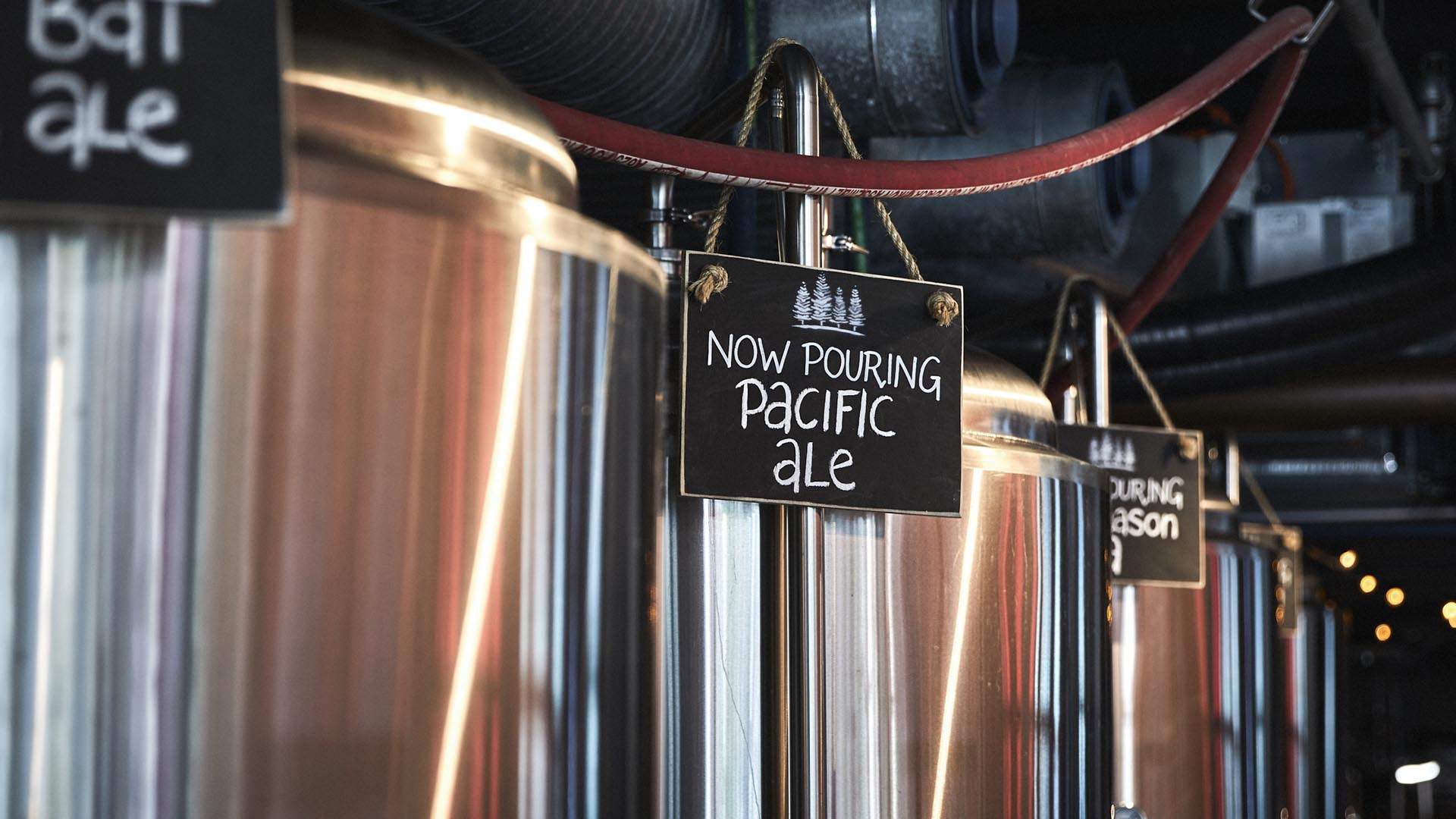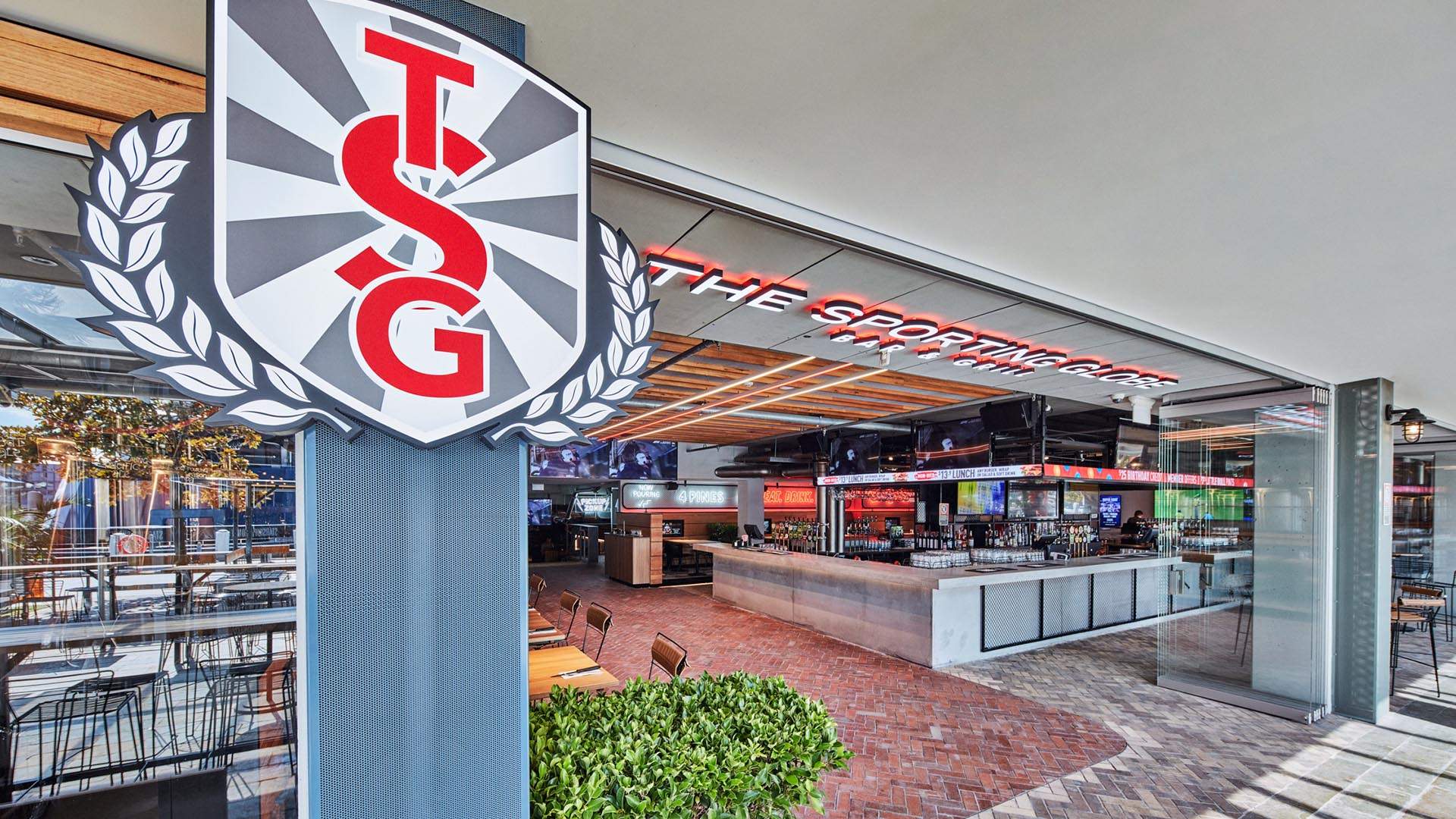 The Sporting Globe x 4 Pines brewpub is set to open on the corner of Cavill Ave and Surfers Paradise Boulevard by summer 2024 — we'll update you with an exact launch date when one is announced. Keep an eye on The Sporting Globe's website for further details in the interim.
Hard Rock Cafe image: Mohd Fazlin Mohd Effendy Ooi via Flickr. The Sporting Globe x 4 Pines images: of the King St Wharf venue.
Introducing Concrete Playground Trips
Book unique getaways and adventures dreamed up by our editors