Tips for Hosting the Most Luxurious At-Home Cocktail Party
Bring the bar home with these tips for an elevated cocktail party in the comfort of your home.
Aussies are ditching the overdone, stuffy dinner parties of yesteryear and instead are opting for bougie elevated cocktail nights at home with their besties. We're socialising more than in previous years but, with the rising cost of living, we're looking for more economical ways of hanging out with our friends. One way to do it is to host luxurious cocktail parties at home.
Are you part of the trend? Read on to get some tips to elevate your next cocktail party.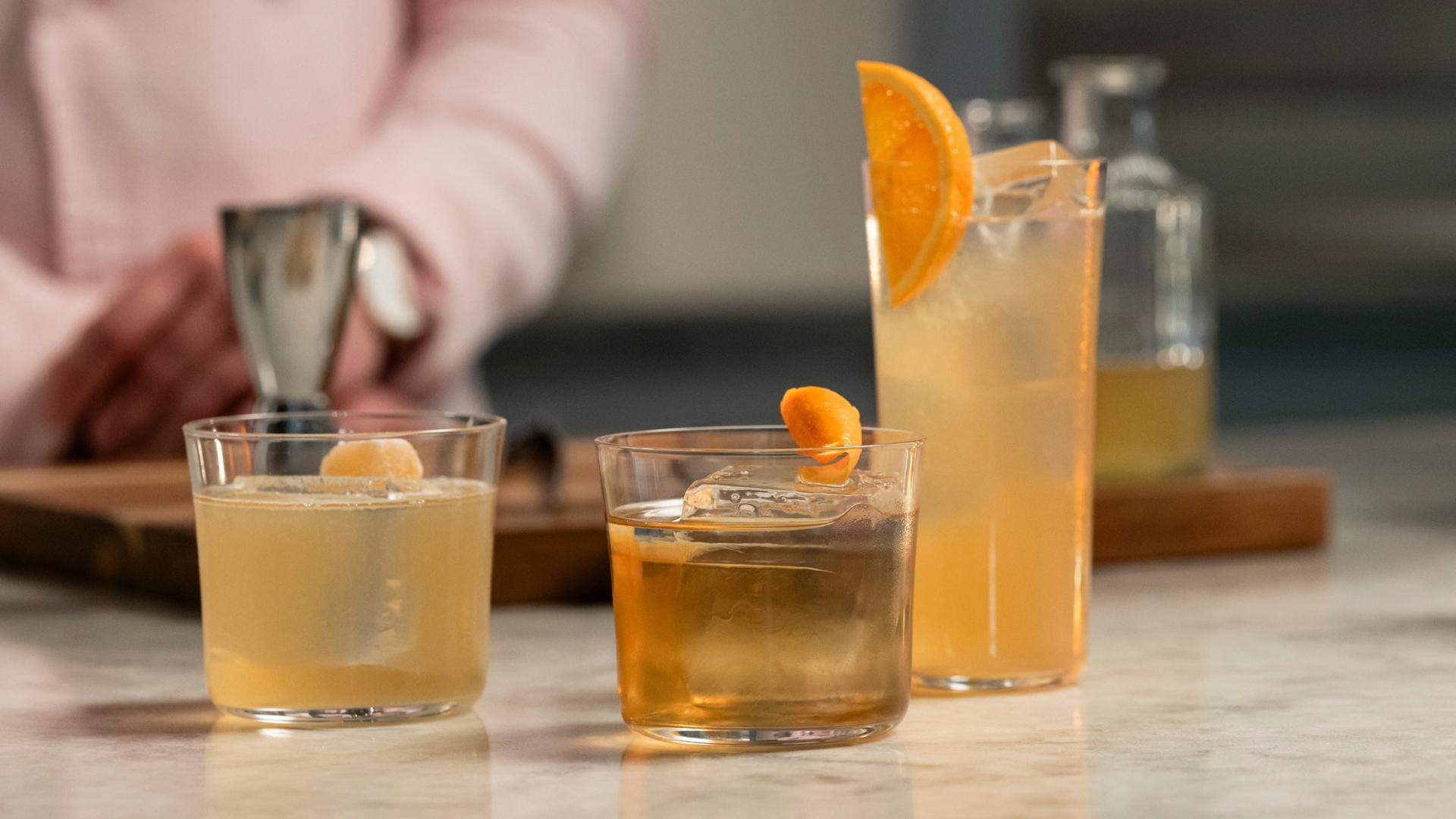 CONCOCT THE COCKTAIL LIST
You can't have a cocktail party without cocktails. To keep things easy for you (and interesting for your guests), stick with a single spirit for your shindig. Bourbon can be a foundation for many cocktails like old fashioneds, manhattans, whisky sours or highballs. Vodka is the basis for numerous cocktail recipes like a classic cosmo, martini, bloody mary or lemon drop. Equally versatile is gin with cocktails like gimlets, Tom Collins, negronis and, of course, gin and tonic on its repertoire. 
Aim to prebatch your ingredients and garnishes so you can spend more time socialising with your guests. One garnish can work for many cocktails. For instance, bourbon cocktails work exceptionally well with orange peel garnish. 
CURATE A MENU
Tasty cocktails deserve equally tasty food. It doesn't need to be complicated, especially because cocktail parties are better suited to canapes and charcuterie boards. So crack out the cheese knives and small plates and set up grazing stations throughout your party space. You don't need to bust your weekly budget on ingredients. Stock up on cheese, crackers, cured meats, fresh fruits, olives and crusty bread. Don't forget dips and spreads, and you'll be golden. Keep in mind any dietaries your mates may have, and don't mix bread and crackers with the cheese and meat to ensure any coeliacs among you are happy.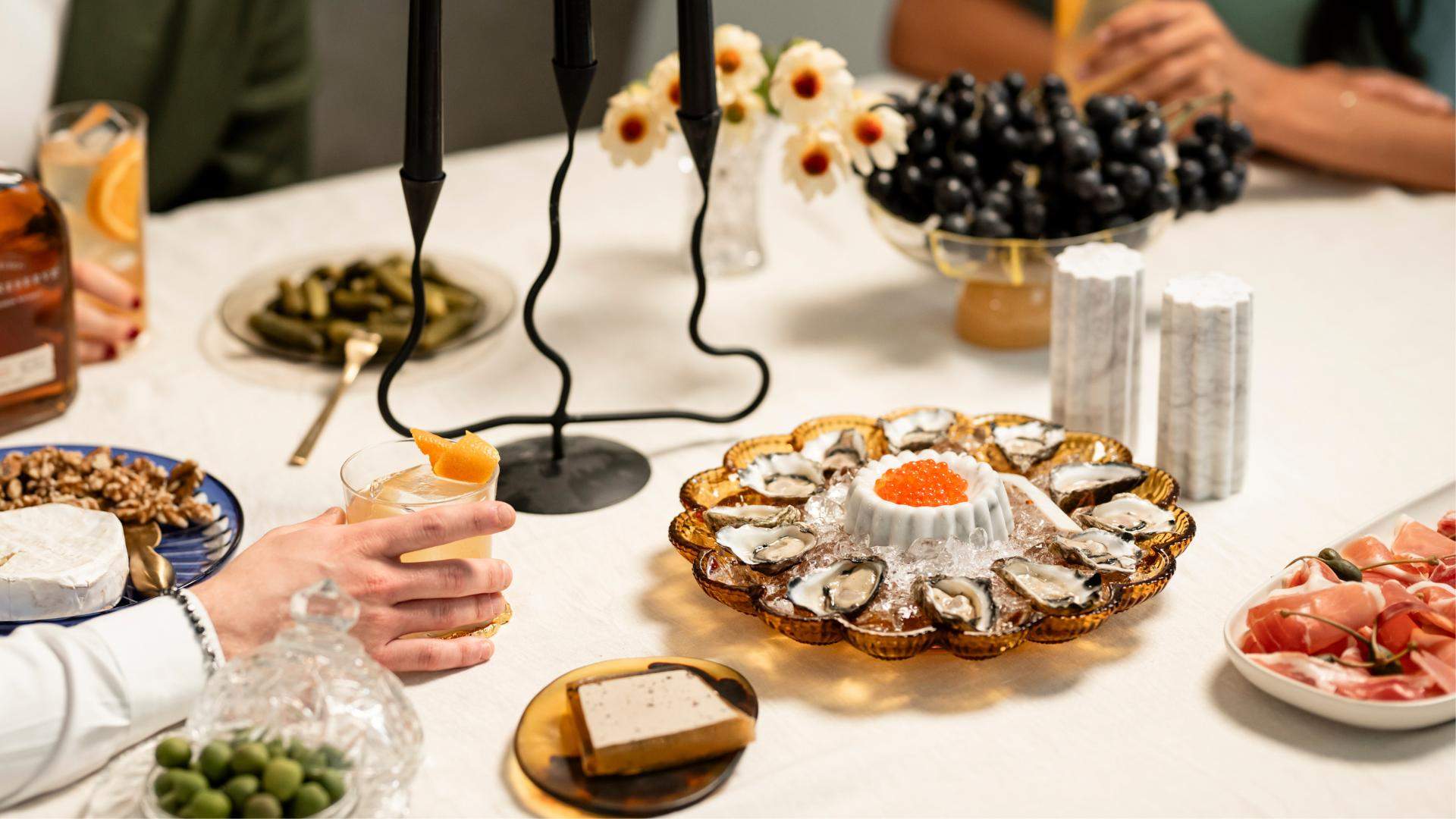 CREATE THE ATMOSPHERE
What's a party without the right vibes? Get onto Spotify and create the playlist to perfect your cocktail party theme. Are you going with minimalist chic? Maybe you should load up on lo-fi beats. Are you thinking more of a luxe old-world vibe? Jazz is your friend. Or perhaps you're pushing a colourful midday sesh. If so, pop music should be on the tracklist. 
Depending on the vibe you are going for, lighting can make a major impact on the atmosphere. No one wants to chill with overhead lights showing everything. If you don't have dimmers on your lights, you can create a soothing vibe with fairy lights, lamps or candles — just be careful where you set up candles. 
To let your guests know the party is over, subtly blow out the candles and turn off the music. The vibes will be over, and so will the party mood.
Keen to host a luxurious night of your own? We are giving our readers the chance to host a luxury cocktail party for up to 40 guests. Check out the competition here.
Images: Susannah Townsend, Woodford Reserve, Getty Images
Concrete Playground Trips
Book unique getaways and adventures dreamed up by our editors