FOOD & DRINK
Uber Eats Is Giving Away $350,000 Worth of Messina Prizes If You Need Some More Gelato in Your Life
You can score discounts ranging from ten to 50 percent off, free tub upgrades or, if you're particularly lucky, a year's supply of Messina's gelato.
If it's summer in Australia and you're not eating something frosty yet creamy after each and every meal, then you aren't making the most of the season. In some parts of the country — hello Brisbane — it's never too cold for gelato. Actually, even when it is chilly elsewhere in the thick of winter, that statement still applies. But licking your way through your ice cream of choice really is one of the best things about summer there is.
After that short ode to gelato — and lots of it — you're likely craving the good stuff. Here's something that'll help: a huge $350,000 Gelato Messina giveaway. From 6pm AEDT / 5pm AEST on Wednesday, November 8, Uber Eats is going all out to celebrate the beloved dessert chain moving its deliveries exclusively to the service.
So, from now onwards, you'll be getting your Messina delivered by Uber Eats — and for 20 minutes tonight you'll want to head to the brand's Instagram page to get your hands on some freebies. It's handing out 'cow codes', which you'll then enter into the Uber Eats app to nab different prizes.
As well as discounts on Messina — ranging from ten to 50 percent off — there'll be free tub upgrades up for grabs. Or, if you're a particularly lucky dessert fiend, you might score a year's supply of Messina gelato.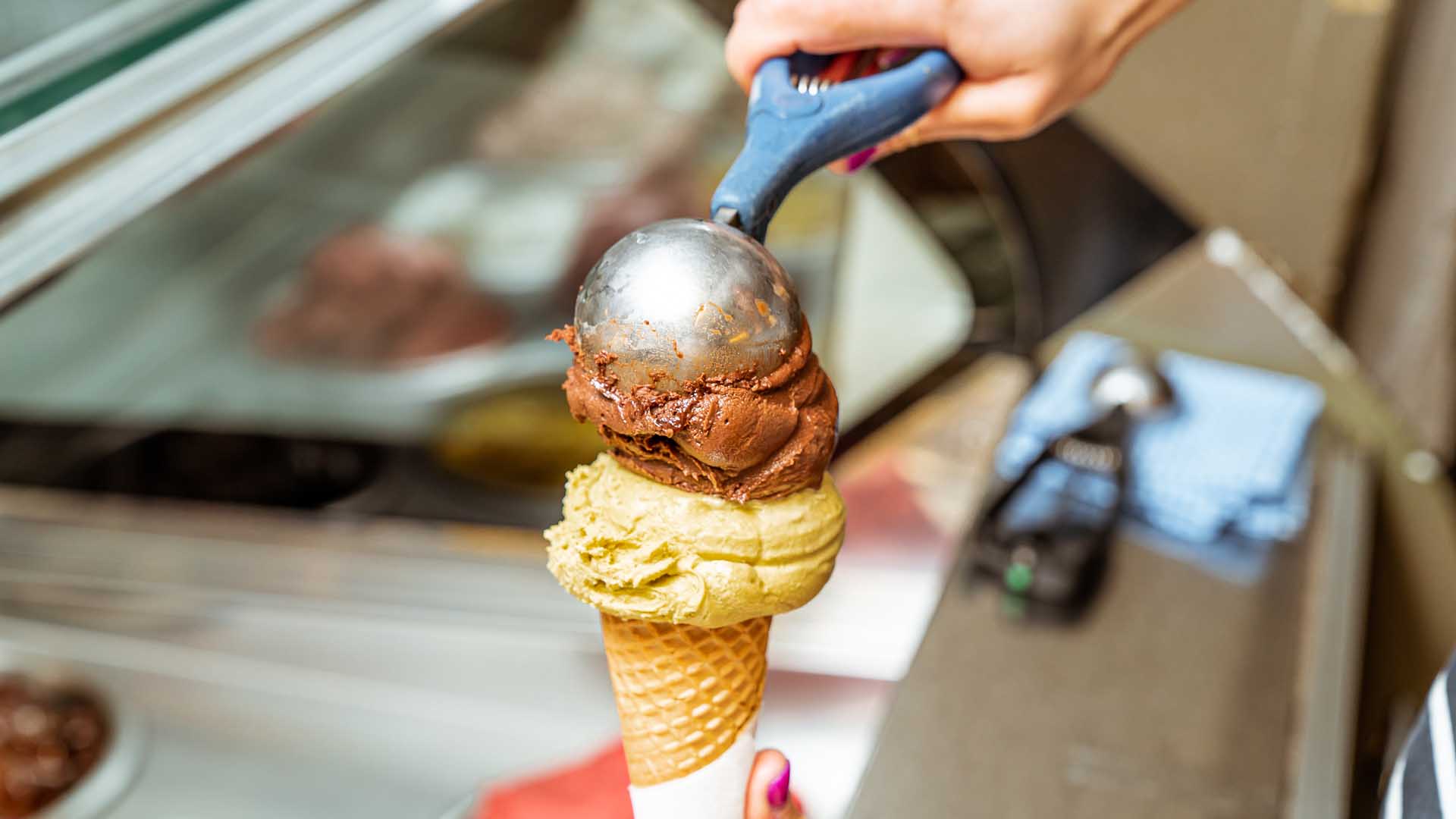 If you'll be busy during this evening's unveiling, the codes will also be live until midnight on Sunday, December 12.
And, when it comes to ordering — either after winning a prize, or next time the gelato hankerings strike — Messina will be operating 22 virtual Uber Eats storefronts across Sydney, Melbourne, Canberra and Brisbane.
Uber Eats' Gelato Messina Cow Codes livestream runs from 6–6.20pm AEDT / 5–5.20pm on Wednesday, December 8 on Uber Eats' Instagram page, with the codes live until midnight on Sunday, December 12.
Published on December 08, 2021 by Sarah Ward