Valley Hops Is the New Sky-High Brewery and Bar Opening on Cloudland's Ann Street Rooftop
Set to welcome in Brisbanites later this spring, the new brewery will pair beers and brewhouse-style food with views over Fortitude Valley.
Over the past five years or so, Brisbane's hospitality scene has heartily embraced two trends: rooftop bars and craft breweries. Brisbanites like sipping their beverages with a sky-high view, it seems, and we also love getting our beers straight from the source. So, it was obviously only a matter of time until a new brewery set up shop on a rooftop.
That brewery is Valley Hops Brewing, and it's set to start pouring its beers — and making them — on top of Cloudland sometime this spring. An exact opening date hasn't yet been announced, but you'll be able to head to the Ann Street venue's rooftop to have a few bevvies at Valley Hops' new bar by the time that summer hits.
As its name makes plain, this brewery is all about its location. Patrons will drink brews named after people, places and moments in the Valley's history, all while looking out over the inner-city spot.
"Valley Hops will be home to Fortitude Valley's very own beer, something the locals can drink and be proud to call their own," explains Head Brewer Josh Warren, who did his training in the Valley and joins from Green Beacon.
"We created Valley Hops Brewing to celebrate the wonderful playground and entertainment precinct that is the Valley. We think it deserves its own beer," says Paul Janssen, Valley Hops' General Manager.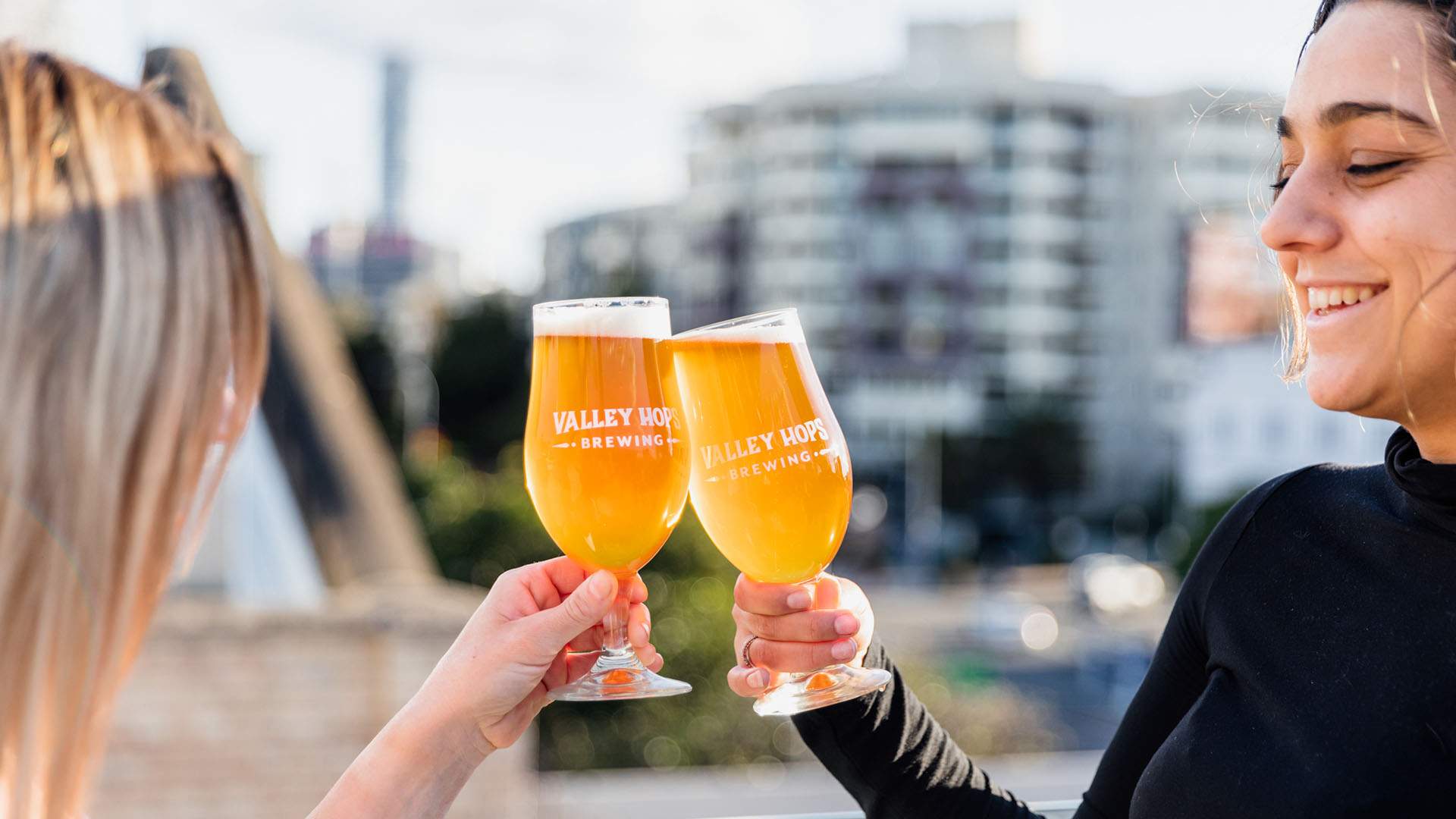 Brews-wise, those Valley-made beers will span a core range of six signature tipples, including a light-bodied lager, a tropical ale, a fruity sour, a pale ale, an IPA and a Hazy IPA. And, you'll be able to pair them with brewhouse-style food, with woodfired pizzas and dishes from the charcoal grill set to feature heavily on the menu. The exact culinary lineup hasn't been revealed as yet, but it'll focus on bite-sized options that are designed to be eaten without cutlery.
In terms of design, the Katarzyna Group — the team behind Cloudland — is decking out the place as a glam brewpub. That'll include the two-vessel 15BBL brewing set up, plus a bar area filled with metalwork, stone, brick and greenery. Behind the bar itself will sit a bespoke leadlight made with coloured glass, while you'll be getting comfy at either wooden picnic-style, booth or
high bar seating while you're knocking back brews and peering out over the Valley.
Valley Hops Brewing will open on Cloudland's rooftop at 641 Ann Street, Fortitude Valley sometime this spring — we'll update you when an exact opening date is announced.
Top image: Kgbo via Wikimedia Commons.