FOOD & DRINK
W Brisbane Is Pouring a New Cocktail Menu From the Team Behind One of London's Top Bars
You can't currently head to the UK to sip Oriole Bar's drinks — but you can enjoy this 15-cocktail menu without leaving Brisbane.
For now, sitting in a bar on the other side of the world, forgetting your troubles and knocking back the type of cocktails you won't find just anywhere has been sadly relegated to your dreams. But W Brisbane's Living Room Bar is offering up the next best thing, teaming up with the folks behind London's Oriole Bar and its sibling venues Nightjar and Swift for its new — and permanent — cocktail menu.
Last year, Swift came in at number 33 at the World's 50 Best Bar Awards, while both Oriole and Nightjar have made the list in the past — so you definitely won't be drinking any old tipples. The venues' Ali Ali, Mihai Ostafi and Samet Ali have whipped up 15 cocktails especially for Living Room Bar, as part of a lineup that's called 'Flight of the Senses'.
Among the menu's highlights: the Toowoomba Cocktail, a lamington-inspired vodka, vermouth and Campari concoction which obviously takes inspiration from our own backyard, and also features berry blend cordial, wattleseed and coconut soda — and the Alajuela, which is named for one of Costa Rica's coffee-production regions, and tops a blend of cognac, vodka, vermouth, cold-brew coffee and banana praline foam with grated chocolate and amaretti biscuits.
For folks keen for a drink without the actual booze, there's also the Marmara Collins, which takes its cues from Turkey and is built on Lyre's Aperitif Dry, berry blend cordial and fig leaf soda.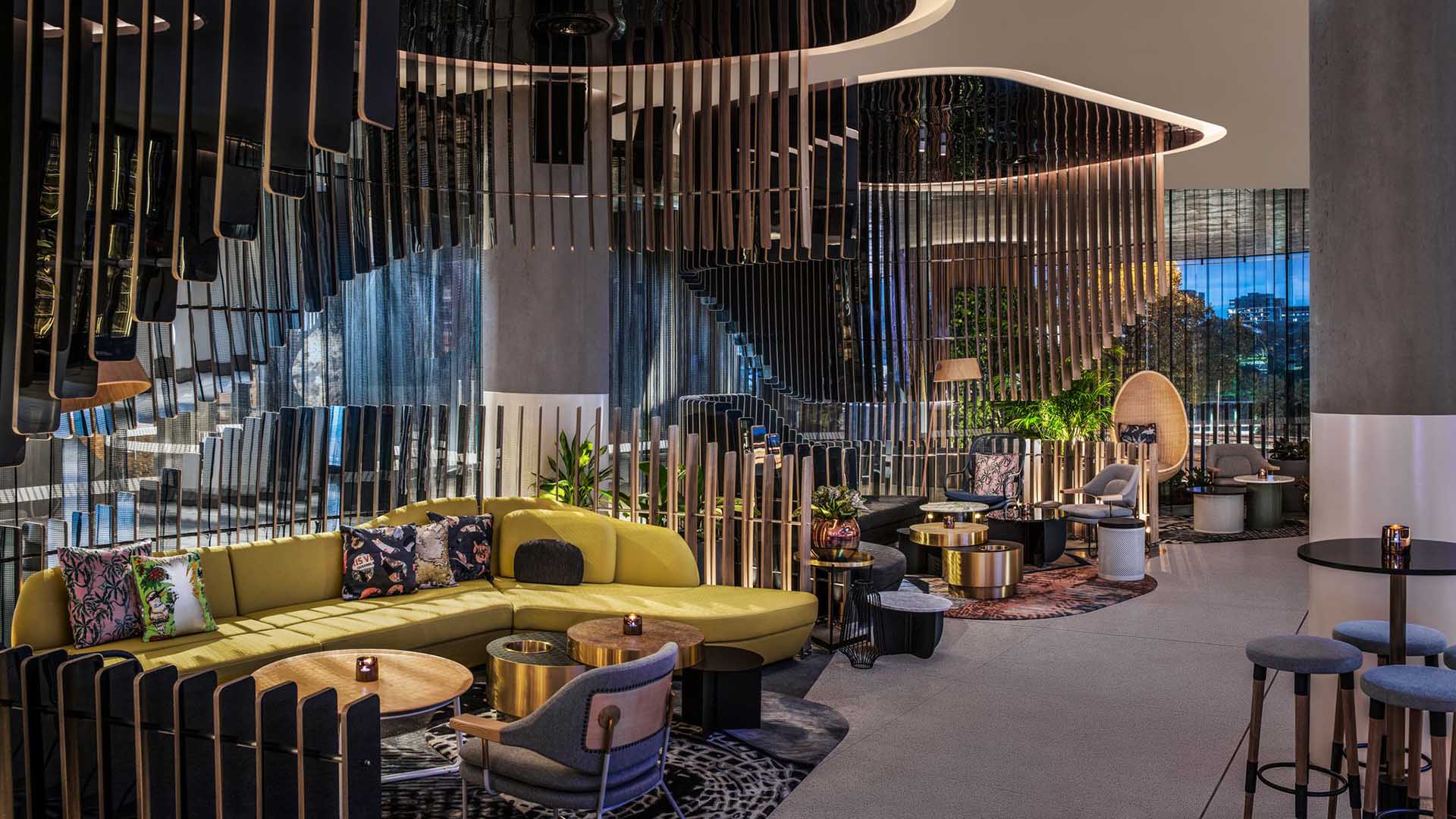 The new cocktails hero local ingredients and spirits as much as possible and, whichever beverage you choose, you'll be sipping it out of eye-catching glassware — including sharing pitchers and punch bowls.
While you'll find Ali, Ostafi and Ali's menu on offer daily, heading by on a Friday or Saturday night is recommended if you'd like to pair your drinks with live beats.
W Brisbane's new Flight of the Senses cocktail menu is now available at its Living Room Bar, 81 North Quay, Brisbane. It's open from 4–11pm Monday–Thursday, 11am–11pm Friday–Saturday and 11am–9pm Sunday.
Published on May 21, 2021 by Sarah Ward