FOOD & DRINK
We're Giving Away the Ultimate Archie Rose Gin Prize Pack
Including a case of the Sydney distillery's brand-new gin.
in partnership with

By this point, Archie Rose needs little introduction. One of Sydney's first distilleries in 160 years has reignited many an Aussie's appreciation of spirits since opening in 2014 thanks to its diverse range of premium whiskies, gins, vodkas and rums showcasing native ingredients. Along the way, it's become the nation's most awarded distillery, and it's also given us one-off collaborations, limited releases and interactive spirits experiences from masterclasses to fascinating distillery tours.
If that weren't enough, now Archie Rose has only gone and created what it's calling its best-ever gin. Bone Dry Gin is a limited-edition run that's the brand's first from its new Banksmeadow distillery and its one-of-a-kind copper vacuum stills. The spirit extracts the diverse flavour profile of hand-foraged juniper berries from North Macedonia through hot and cold distillation, and it is lifted with notes of Australian coriander seed, Tahitian lime and lemon-scented gum. The result is a tipple with a supple start on the palate that gives way to bold citrus and herb notes that leads to a pine-accented, bone-dry finish.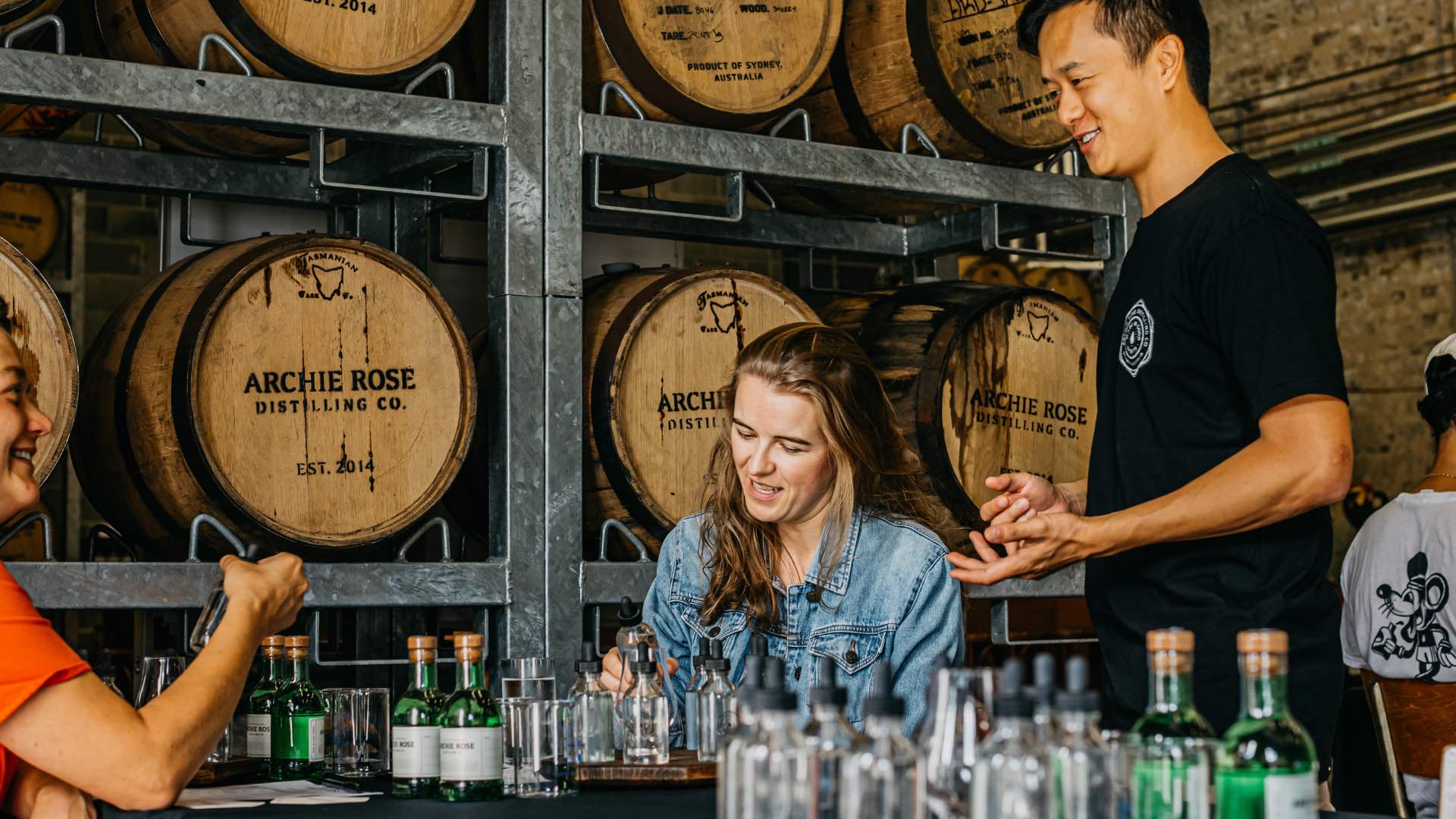 To celebrate the release of Bone Dry Gin, we've teamed up with Archie Rose to give two lucky readers the chance to win the ultimate Archie Rose prize pack. Enter below to go into the running to win a case of Bone Dry Gin (six bottles), a pack of Caperberry Martini cocktail bottles (two bottles) and a pair of tickets to an Archie Rose Blend Your Own Gin masterclass in Sydney (valid for three years). That's nearly $1000 worth of Archie Rose goods, on us, for you to enjoy the ultimate gin experience — including the chance to make your very own. 
Published on October 22, 2021 by Nik Addams