FOOD & DRINK
Za Za Ta Is Bringing Middle Eastern-Inspired Cocktails and Cuisine to Fortitude Valley
It'll open inside the Ovolo the Valley this August.
Za Za Ta Is Bringing Middle Eastern-Inspired Cocktails and Cuisine to Fortitude Valley
It'll open inside the Ovolo the Valley this August.
When Ovolo the Valley took over Ann Street's former Emporium Hotel, it launched with plenty of fanfare, but without an on-site restaurant. That'll change come August, when the Fortitude Valley spot launches its newest addition: Middle Eastern-inspired kitchen and bar Za Za Ta.
A 200-seat space that extends across multiple rooms, Za Za Ta takes its culinary cues from Israeli — executive chef Roy Ner (who's previously worked at Nour and Aria in Sydney) was born there, and has long enjoyed mixing his heritage into his cooking. "We want to showcase approachable Middle Eastern cuisine that excites the palate, creates a sense of discovery and just tastes delicious," Ner said in a statement. "I want to highlight flavours by playing with old and new cooking, and blending cultures through local produce incorporated into traditional Middle Eastern dishes."
While the exact menu hasn't been revealed, we're being told to expect nibbles and share-friendly small and large plates, and a raw selection, including breads, dips, charcuterie and cheese all made in-house. From 11pm daily, there'll also be a late-night range, featuring 'midnight street food' bites inspired by Tel Aviv's after-dark dining scene.
Drinks will also be a big focus at Za Za Ta, showcasing rum beverages and spice-infused cocktails using fresh cold-pressed juices, whichever citrus fruit happen to be in season and Middle Eastern botanicals. There are no prizes for guessing which region will take pride of place on the wine list, either, although you'll be able to sip French, Italian and local tipples as well — and biodynamic, organic and skin contact vinos, too — plus a selection of craft beers.
Design-wise, however, Za Za Ta is mixing things up. The sprawling spot will take patrons on a bit of a tour, jumping back to the 1940s as well as to the Victorian era. Award-winning interior designers Luchetti Krelle are looking after the space, which will also incorporate nods to Queensland architecture.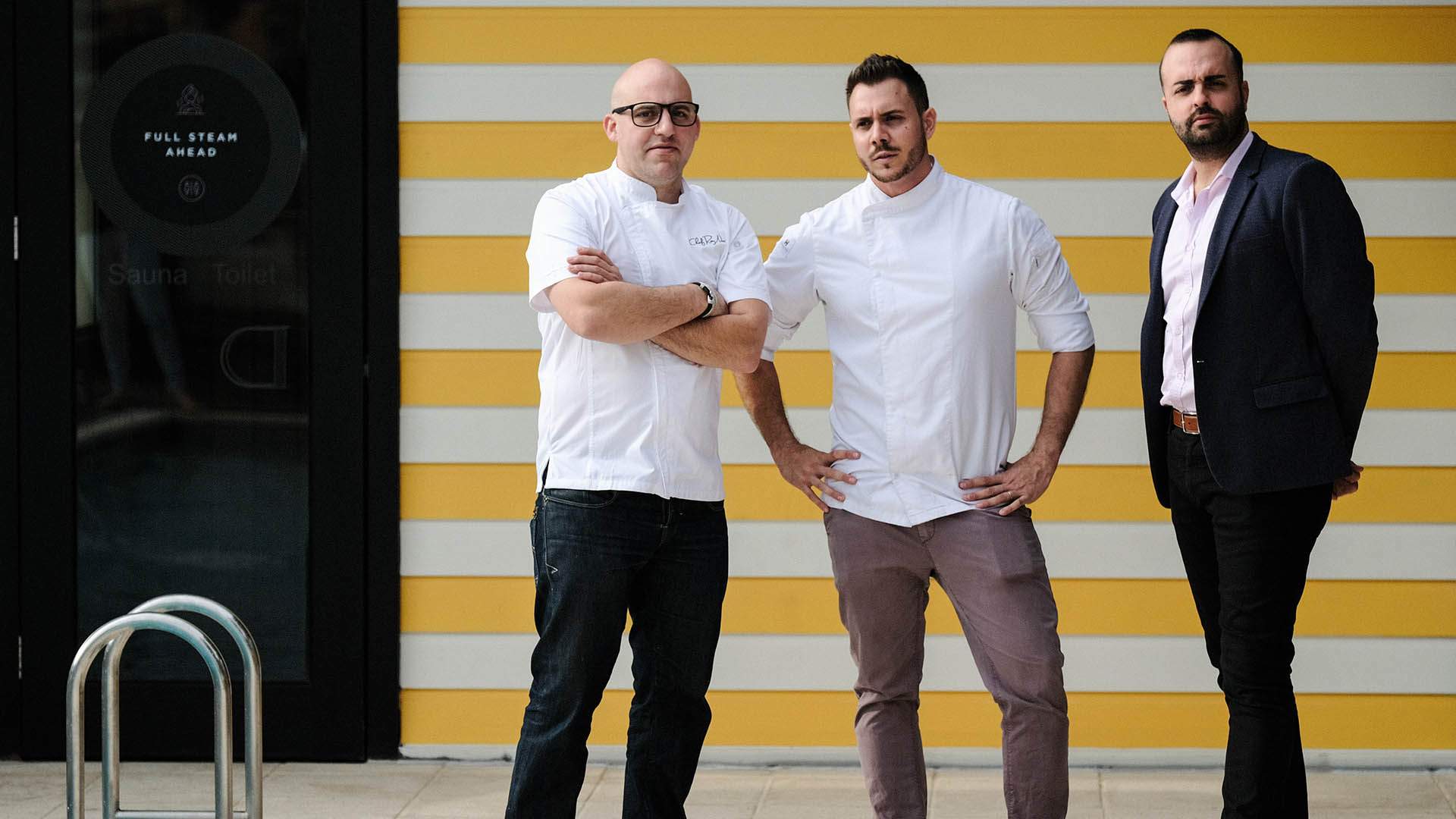 Find Za Za Ta at Ovolo the Valley, 1000 Ann Street, Fortitude Valley, from August.
Published on June 07, 2019 by Sarah Ward