You'll Soon Be Able to Catch a Ferry from Howard Smith Wharves to North Stradbroke Island
The first of three new pontoons designed to connect the Brisbane CBD with Moreton Bay is due to open before the end of 2020.
Home to everything from breweries and restaurants to scenic patches of grass, the Howard Smith Wharves precinct has completely revamped Fortitude Valley's riverside stretch beneath the Story Bridge. Indeed, since launching in late 2018, the lively and popular inner-city spot has given Brisbanites plenty of reasons to stop by — and, by the end of the year, that list will grow to include trips to Moreton Bay.
Unsurprisingly given its location, a new CityCat terminal has long been part of the HSW plan, with construction slated to start late in 2020. Now, the Queensland Government has advised that the site will also become home to three pontoons for tourism purposes. Yes, that means you'll be able to hop on a boat in the CBD, cruise up the river and make your way to North Stradbroke Island.
The first pontoon will open before 2020 is out, falling under the Queensland Government's $5.5 million project to promote Brisbane's links with Moreton Bay. A new terminal is also part of the plan and, once the entire facility is up and running, is expected to service up to 6000 passengers a day.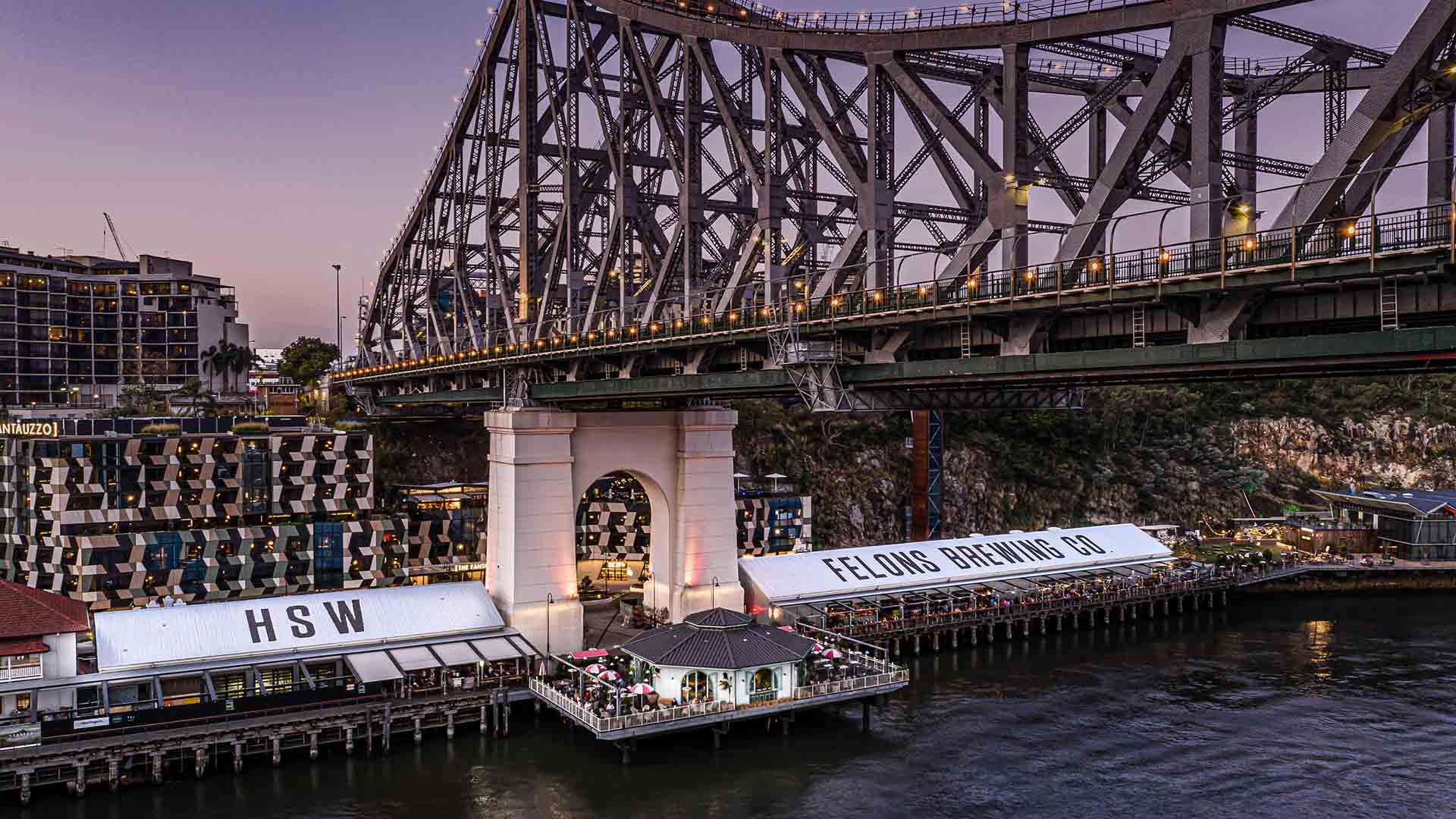 While Brisbanites can already catch a ferry to North Straddie from Cleveland, getting to the latter is still a trek in itself if you live on the other side of the city. The new HSW terminal and ferry services are designed to cut out that leg of the trip, including shortening the overall journey. In a statement on Saturday, September 5 announcing the pontoons, Minister for State Development, Tourism and Innovation Kate Jones advised that folks will be able to "have a drink or something to eat at a restaurant [at HWS], jump on a boat and be relaxing on an island within 40 minutes".
Specifics, including who'll be operating the ferries, are yet to be revealed — but Minister for Education and Minister for Industrial Relations Grace Grace noted that "commercial tourist operators have already expressed great interest to access this popular new facility".
Howard Smith Wharves' new river terminal is expected to start hosting ferries by the end of 2020. For further details, check out the State Government's full statement.
Top image: Tanya Dedyukhina via Wikimedia Commons.
Introducing Concrete Playground Trips
Book unique getaways and adventures dreamed up by our editors