FOOD & DRINK
The Sound Garden Is Brunswick Mall's New Three-Level Bar, Restaurant and Live Music Venue
It's serving up breakfast gnocchi on weekends and live music every night of the week.
The Sound Garden Is Brunswick Mall's New Three-Level Bar, Restaurant and Live Music Venue
It's serving up breakfast gnocchi on weekends and live music every night of the week.
Because two brand new places to see live music are better than one, Fortitude Valley's Brunswick Mall has just welcomed its second new venue in less than seven months. Hot on the heels of Fortitude Music Hall's launch last July, newcomer The Sound Garden has opened right next door — not only serving up live tunes, but drinks and food as well.
Operating as a bar, restaurant and music venue, the 770-person newcomer marks the latest venture from Mantle Group Hospitality — the folks behind The Charming Squire, Jimmy's on the Mall and the various Pig 'N' Whistle pubs littered around town. This time, they're inviting Brisbanites into a three-level site that features a seven-metre-tall ficus hillii tree in the centre, two bars spanning 13 metres and nine metres each, moody lighting, an atrium and booth seating.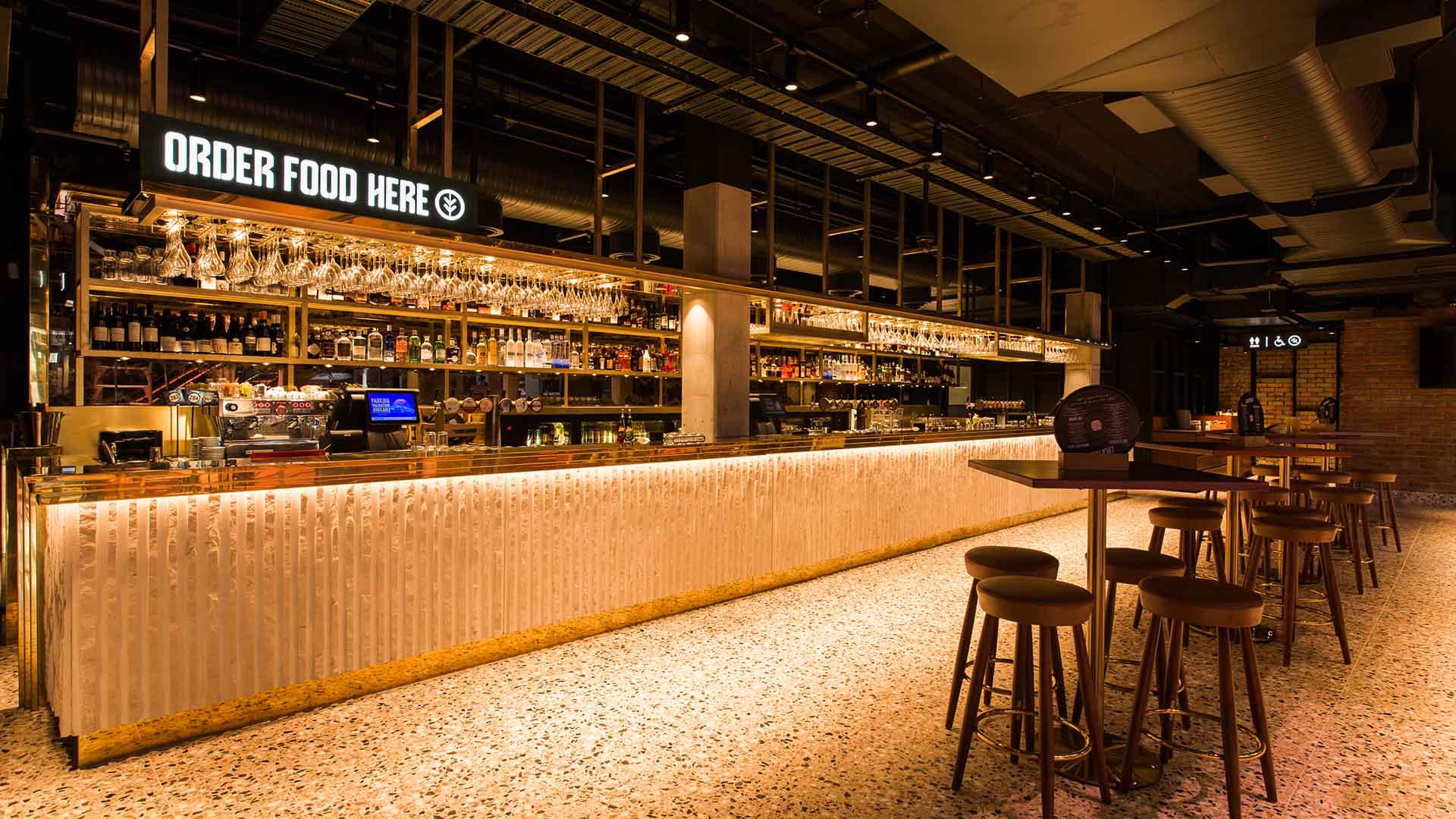 If you're keen for a few beverages, you'll find a hefty cocktail menu overseen by venue manager Davor Djuric and bar manager Shane Lucas, complete with negronis, old fashioneds, mojitos and six music-themed tipples. Wine is served both from bottles and on tap, and beer and spirits are on the menu as well — but opting for a Bohemian Raspberry (with vodka, blueberries, raspberries, lime and ginger beer), Smells Like Martini Spirit (vodka, gin, cranberry, lemon and Persian fairy floss) or Pretty Fly for a Mai Tai (rum, cointreau, orgeat syrup and lime) is perfectly understandable.
In the kitchen, Head Chef Craig Watson has whipped up an all-day menu that heroes woodfired dishes and locally sourced ingredients — think lemongrass pork skewers to start; salmon cutlets and chicken mignons for mains; five types of burgers, sliders and pitas; and ten kinds of pizza. If you're eager to share your snacks, grab a plate stacked with haloumi and lamb koftas, arancini and snapper spring rolls, or calamari and woodfired beef in betel leaf. And, on weekends, you can choose from a brunch lineup that includes breakfast gnocchi (with bacon, mushrooms, spinach and poached eggs), grilled prawn tostadas and french toast topped with strawberries and caramelised peaches.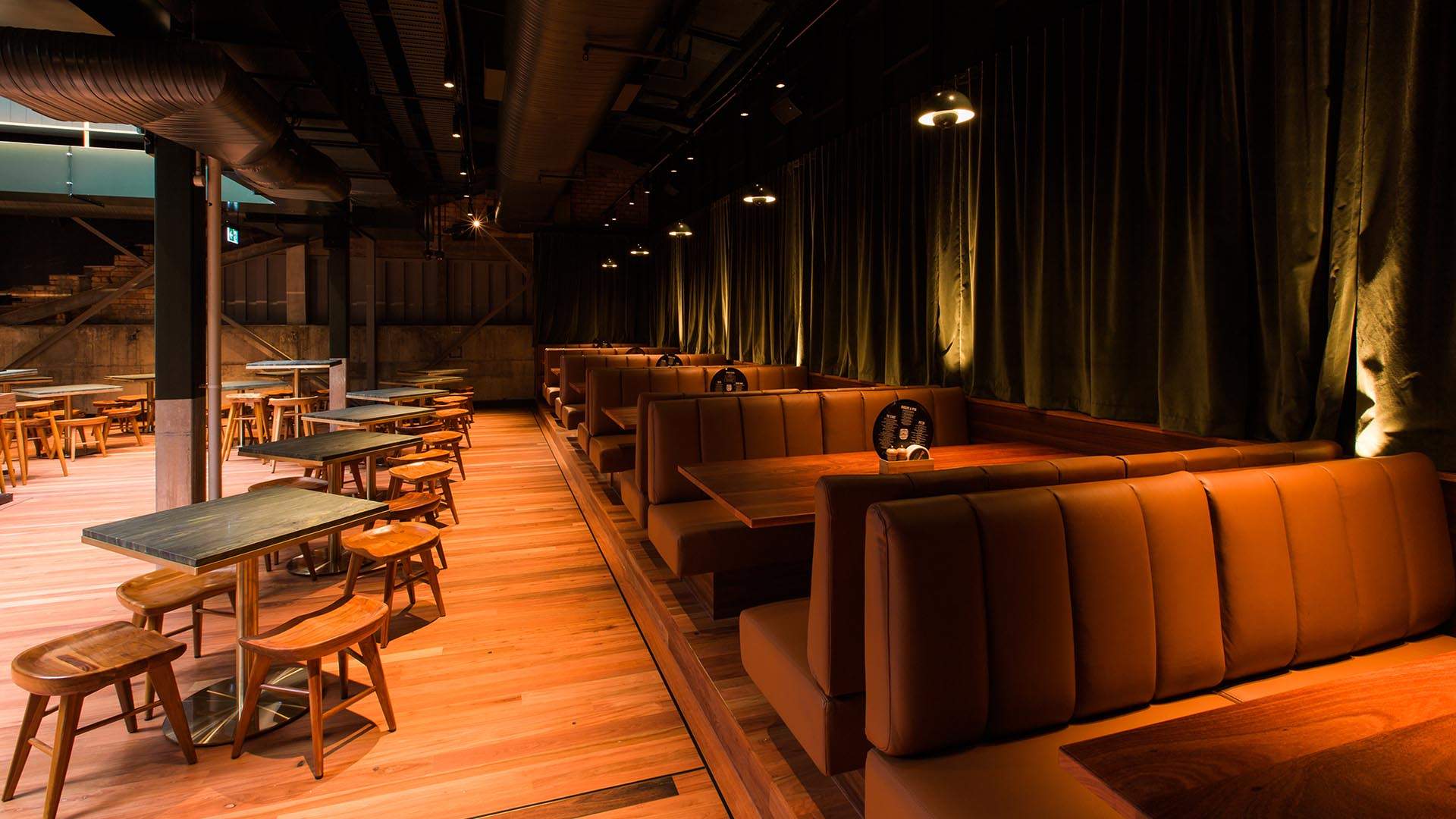 Because music is the star of the show, you can listen to live tunes every night of the week here — and for free as well. The music lineup kicks off at around 5.30pm each night, except on Sundays when you'll be tapping your toes from 12pm.
Find The Sound Garden at 312–318 Brunswick St, Fortitude Valley — open 11am–1am Mondays–Thursdays, 11am–3am Fridays, 9am–3am Saturdays and 9am–2am Sundays.
Published on February 14, 2020 by Sarah Ward