A Big Bucket List of All the Most Extraordinary Airbnbs You Can Book Around Australia
Start planning your next holiday here.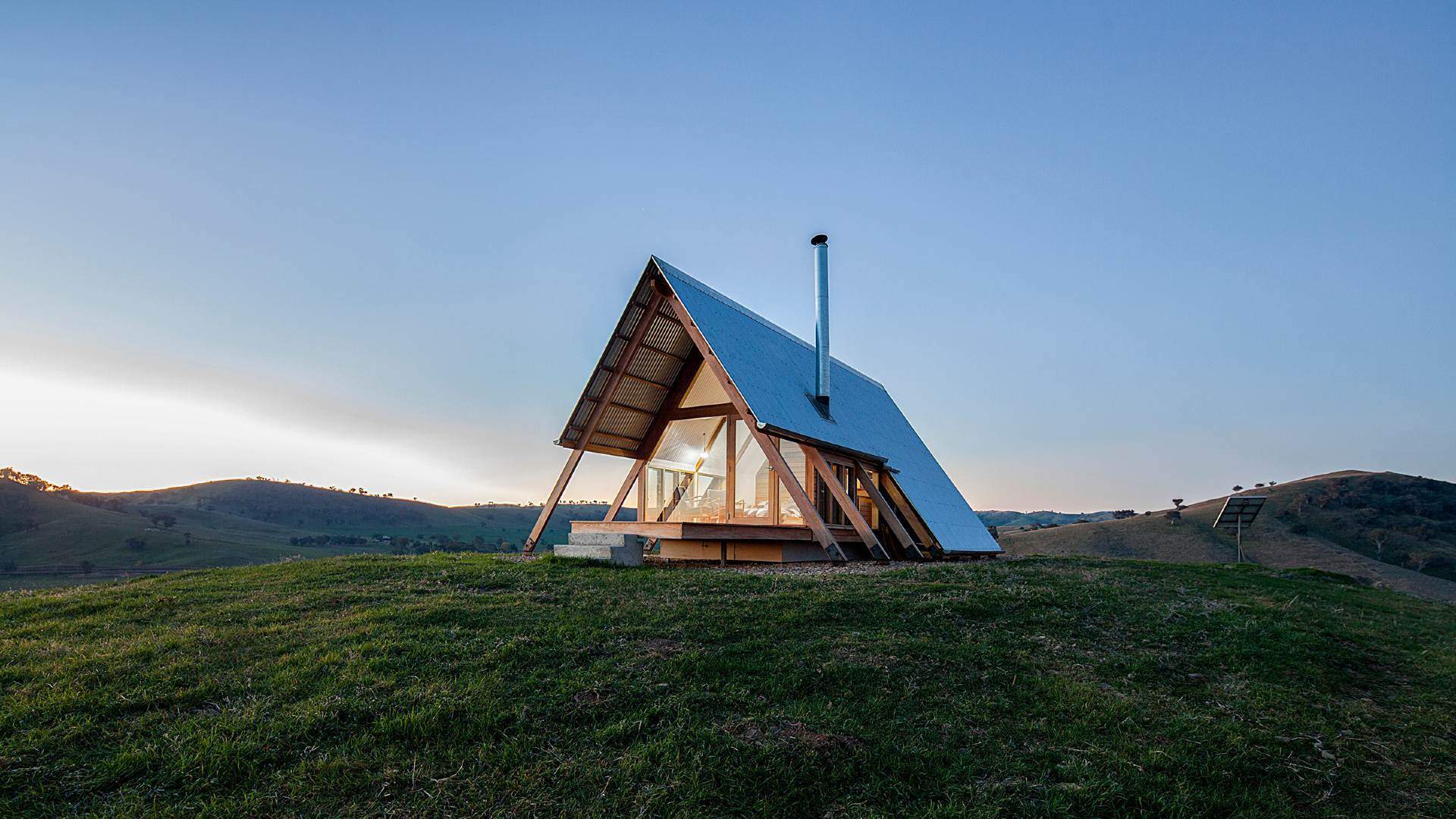 How better to temporarily break free from the everyday routine than by heading on a holiday escape somewhere worlds apart from your normal life. Imagine swapping life in the city for a few nights soaking up some spectacular coastline or enveloping yourself in lush rainforest. Well, if it's a unique getaway you're after, you'll find a smorgasbord of unconventional Airbnb options dotted all across Australia. Whether you're planning a romantic getaway with your other half or a big group trip with your besties, here is a big bucket list of Australia's most extraordinary Airbnb stays. We'll be updating this regularly, so be sure to check back.
Image: JR's Hut, Nangus, NSW
Travel & Leisure

Spend less time travelling and more time holidaying at one of these stunning and centrally located Airbnbs around Australia.

Travel & Leisure

Spend your next weekend snuggled up in the breathtaking Grampians in regional Victoria.

Travel & Leisure

Whether you fancy relaxing in a private Japanese bathhouse, a rustic metal tub perched on a farm's timber deck, or a spa-bath in a mountain cave — we've got you covered.

Travel & Leisure

Discover sleepy beaches, quaint towns and rolling hills on your trip to southern NSW when you stay at one of these secluded stays.

Travel & Leisure

It has been a very long year — treat yourself to one of these relaxing and serene farmhouse stays.

Travel & Leisure

Escape reality with a few nights spent in a secluded mini abode.

Travel & Leisure

Book a stay deep in the Blue Mountains or a stone's throw away from the Great Barrier Reef.

Travel & Leisure

If ever there was a time to treat yourself to a little taste of the high life, it's now.

Travel & Leisure

Find a lavish waterfront mansion, a quaint beachside cabin or an eco-friendly floating houseboat to complete your next beachside holiday.

Travel & Leisure

Treat yourself to a tropical Hamilton Island getaway, spend a few days lounging in the Whitsundays or make the most of Straddie.

Travel & Leisure

Here, you'll find cosy couples' cabins, treehouse hideaways and stunning rural retreats.

Travel & Leisure

Beach sessions, rainforest treks and breezy holiday vibes await.

Travel & Leisure

Book one — or a few — of these cabins, suites and lodges as you plan a trip around the Apple Isle.

Travel & Leisure

Spend a few days relaxing with your significant other in these serene spots with outdoor tubs and sparkling plunge pools.

Travel & Leisure

From a mountaintop villa with an outdoor spa to a getaway inside a clifftop cave, there are lots of magical Airbnbs primed for weekend escapes.

Travel & Leisure

For your next getaway, spend a weekend in a treehouse, a converted vintage bus or a 100-year-old castle.

Travel & Leisure

You can't jump on a plane to the Riviera, but you can escape the city for a tranquil weekend on Pittwater.

Travel & Leisure

Escape the city for an idyllic beach getaway, without the long-haul flight.

Travel & Leisure

An array of waterfront villas and roomy coastal retreats ideal for a beach vacay with your besties.

Travel & Leisure

Escape the city to the Yarra Valley for a weekend of wine drinking and sleeping among the trees.

Travel & Leisure

This regional gem is filled with idyllic waterfront retreats offering the ultimate antidote to city life.

Travel & Leisure

Escape the city for a few nights in a romantic former silo with 360-degree views or a group getaway with private beach access.

Travel & Leisure

Choose a favourite, pack those bags and get ready to live your best-ever holiday life.
Tap and select
Add to Home Screen
to access Concrete Playground easily next time.
x