The Best 2023 Christmas Markets in Brisbane for Presents, Produce and Festive Feels
There's really no reason to go within a square kilometre of a shopping centre this year thanks to the best Christmas markets in Brisbane.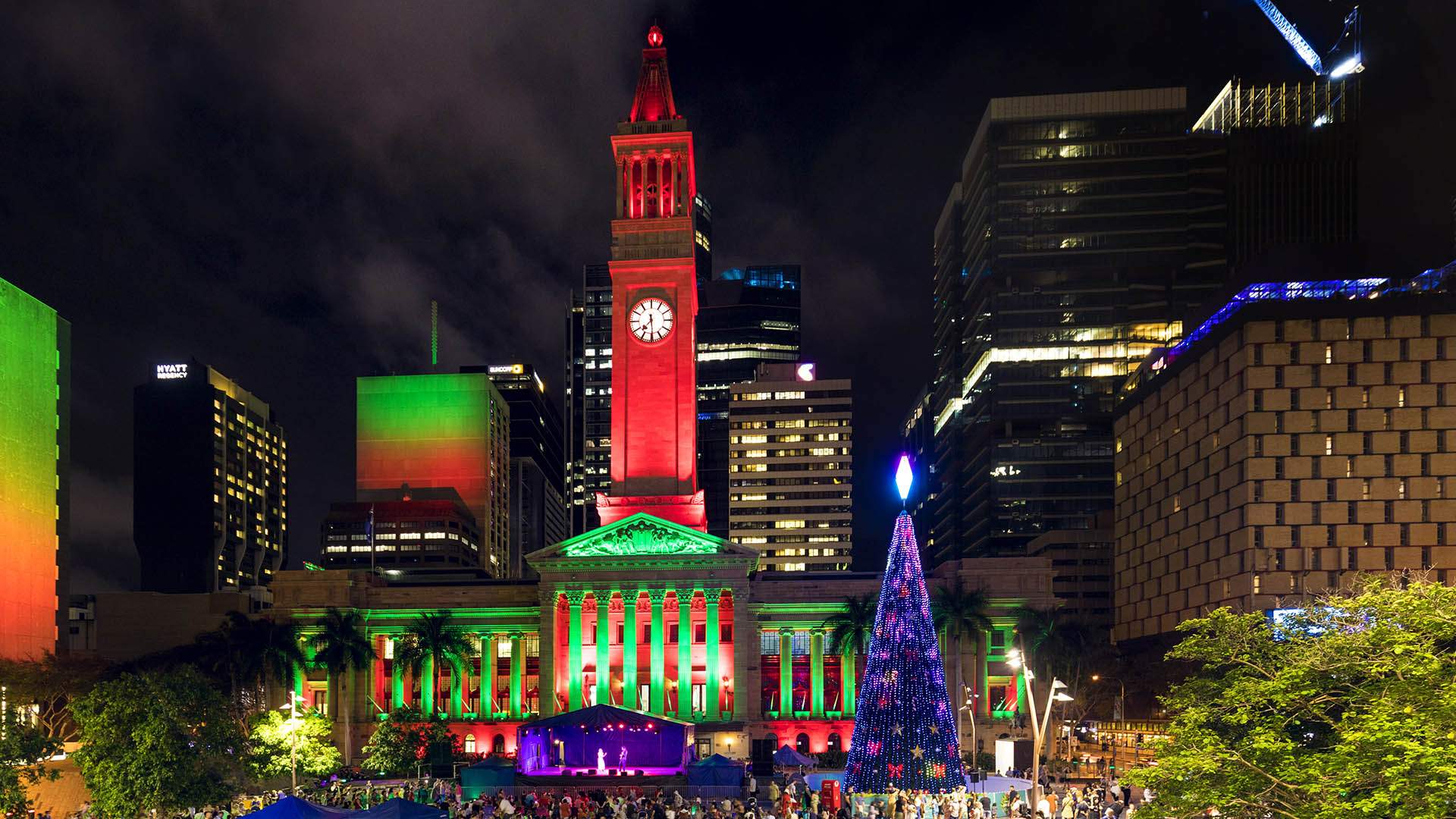 Looking for gifts? Gourmet produce? Design goods for your loved ones? Presents for your pooch? When the jolliest time of the year hits, head to Brisbane's Christmas markets.
Usually, if you've been to one festive market, you've been to them all. But not in this city. In the lead up to Christmas 2023, Brissie is bringing back a heap of old favourites — and it's a diverse lot.
Shop beneath a towering landmark, outside an art gallery, at a plant store, in a laneway and at a bohemian market wonderland. Get merry by the river, by twilight and by the beach as well. Whatever you're shopping for, we'll take Brisbane's best festive markets over a crowded shopping centre any day.
Design & Style

The Byron Bay lifestyle is coming to Brisbane for three days filled with stalls, food trucks and glamping inspiration.

Travel & Leisure

Trawling the mall isn't your only option when it comes to Christmas shopping.

Travel & Leisure

Morningside's Rivermakers precinct is bringing back its waterside markets with music, bars and fireworks for Christmas.

Travel & Leisure

Get festive on Cribb Street with artisanal gifts, Christmas dishes and a pop-up bar.

Travel & Leisure

Browse your way through festive stalls under fairy lights — then stop at the North Pole-themed bar.

Travel & Leisure

Like Etsy but IRL, this local-focused market returns to Brisbane for two days of pre-Christmas browsing and buying — and with over 140 local makers, designers, artists and creators selling their wares.

Travel & Leisure

Shop for fashion, homewares and other festive gifts at this eye-catching Brisbane spot.

Travel & Leisure

Browse a heap of stalls for festive gifts in South Brisbane — the road between Hope and Grey streets will even be shut down.

Travel & Leisure

Hamilton's riverside markets are returning for the festive season, ready to help you nab gifts for your loved ones and yourself.

Design & Style

Shop for creative Christmas gifts at QAGOMA, with more than 80 stalls selling design-led wares.

Travel & Leisure

This northside marketplace is spreading seasonal cheer across its 100-plus stores — and its indoor greenhouse — twice this festive season.

Travel & Leisure

Brisbane Arcade is spilling its Christmas festivities into the Queen Street Mall with a two-day market.

Travel & Leisure

West End's regular markets are getting festive for one big — and jolly — Friday night.

Travel & Leisure

'Tis the season to shop for greenery, pots, ceramics, crafts and more in Yeerongpilly.

Design & Style

One of Brisbane's beloved annual Christmas traditions returns: a big festive market in the middle of King George Square.

Travel & Leisure

Forget machines — everything at this huge festive market in the Queensland Museum Whale Mall is made by hand.

Travel & Leisure

If there's one place in Brisbane to turn Christmas shopping into a festive dream each December, it's South Bank.

Travel & Leisure

Pick up ethically created, handcrafted items from around the world at this two-day market at QSAC.

Travel & Leisure

Get festive with a view this silly season at this twilight Gold Coast market by the beach.
Tap and select
Add to Home Screen
to access Concrete Playground easily next time.
x