FOOD & DRINK
Fourteen Highly Indulgent Food Festivals and Events to Look Forward to In and Around Brisbane
Eat all the Nutella, feast on strawberries by the sea or try new brews.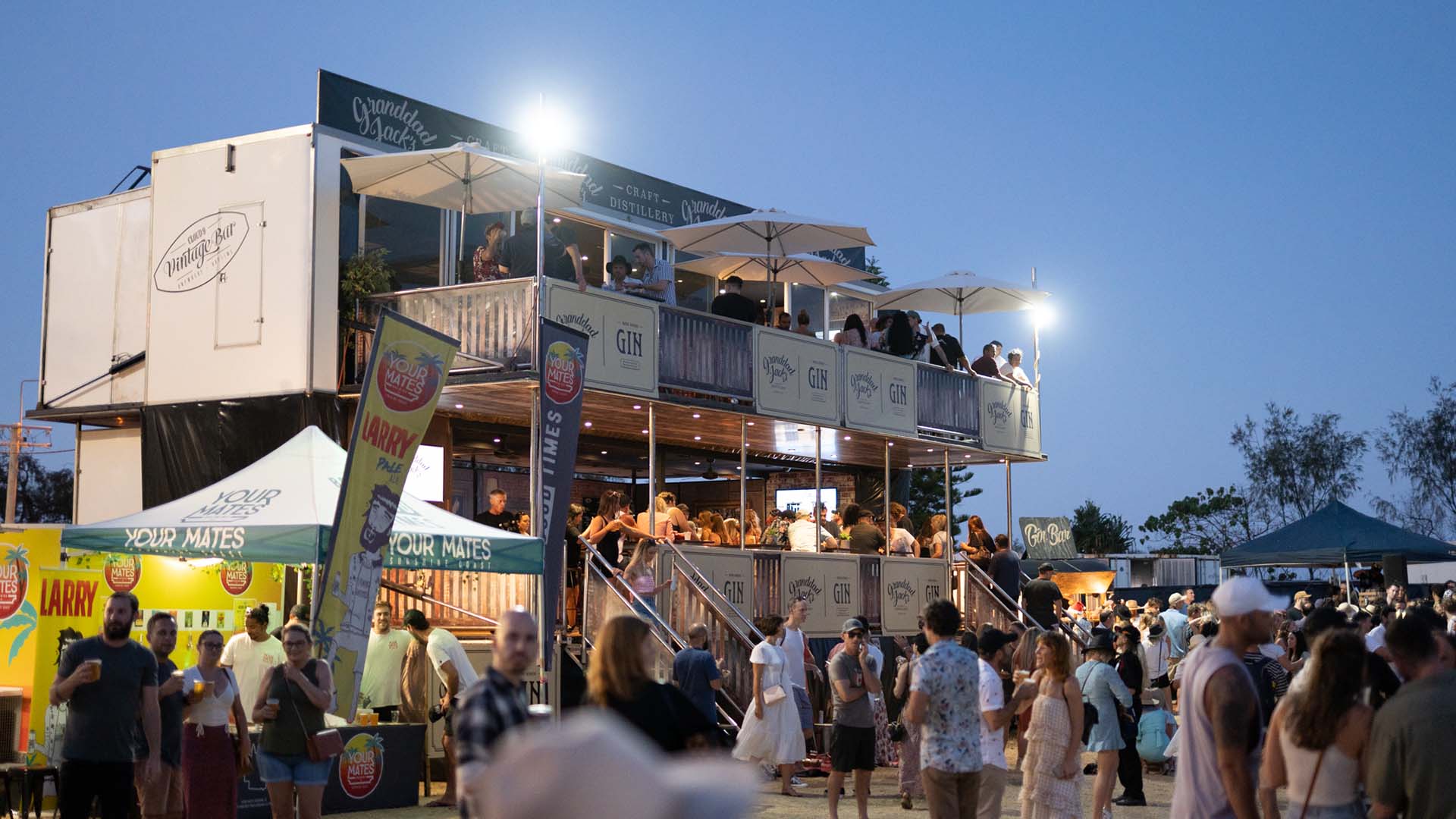 They say everything in moderation, but not this year. How can you keep things in check when Brisbane's throwing a barbecue festival, multiple dessert festivals, a gin and tonic festival, a chicken wing festival and a vegan expo — and a Nutella fest as well? You can't, and they're just some of the events to look forward to before 2021. So, you may as well lean in and get amongst it. At these 14 fests, you can have your cake (and your beer, wine and espresso martini-flavoured dipping sauce) and eat it, too.
Food & Drink

Two days dedicated to barbecued food, craft brews and live tunes.

Food & Drink

Showcasing plant-based and cruelty-free products, this two-day event is returning to Brisbane Showgrounds.

Food & Drink

Spend a Saturday enjoying beachside brews, beats and beer yoga.

Food & Drink

A huge gin and tonic festival is coming to Howard Smith Wharves.

Food & Drink

Tuck into ten different flavours during this two-month fest.

Food & Drink

The world's poshest picnic is back for another round — this time on the Gold Coast.

Food & Drink

Nutella doughnuts, gelato, pizza, milkshakes and sliders — you're likely to find them all here.

Food & Drink

Brisbane's annual Bavarian festival is back for another year.

Food & Drink

Two days dedicated to tasting the best burgundy from the southern hemisphere.

Food & Drink

Take your tastebuds on a trip south of Brisbane to check out more than 125 events at 48 locations.

Food & Drink

If it's a sweet treat, it'll be on offer at Brisbane's dedicated dessert festival.

Food & Drink

Celebrate everyone's favourite fruit — and get stuck into a heap of sweet treats.

Travel & Leisure

Go ice skating, hang out in an igloo, enjoy a snow shower and dip marshmallows in espresso martini-flavoured chocolate fudge sauce.
Tap and select
Add to Home Screen
to access Concrete Playground easily next time.
x