T'ang Court
Michelin-starred Cantonese restaurant T'ang Court has opened an Australian outpost on the Gold Coast.
Hong Kong's T'ang Court restaurant has earned itself an impressive reputation, becoming a must-eat mainstay in the city's culinary scene, and also boasting three Michelin stars for seven consecutive years since 2016. For Australians keen to give its Cantonese menu a try, there's now another option — and it's easier than hopping on an international flight. Adding to T'ang Court's outposts overseas, The Langham hotel chain has opened an Aussie venue in its luxe new Gold Coast site.
The Langham Gold Coast hotel itself launched back in June, after first revealing that it was in the works in May — and T'ang Court making the jump to southeast Queensland was announced then as well. But the restaurant was always set to launch later, in spring. It clearly took that opening date seriously, welcoming in patrons from Thursday, September 1.
The fine-dining chain's name comes from the Tang Dynasty, with the restaurant taking a luxe approach to both its surroundings and its culinary spread. The decor pairs bold pops of colour with neutrals, including bespoke abstract art pieces by Australian Chinese artist Lindi Li. As for the food range, it spans perennial favourites and seasonal delicacies, including across both a la carte dishes and three set menus.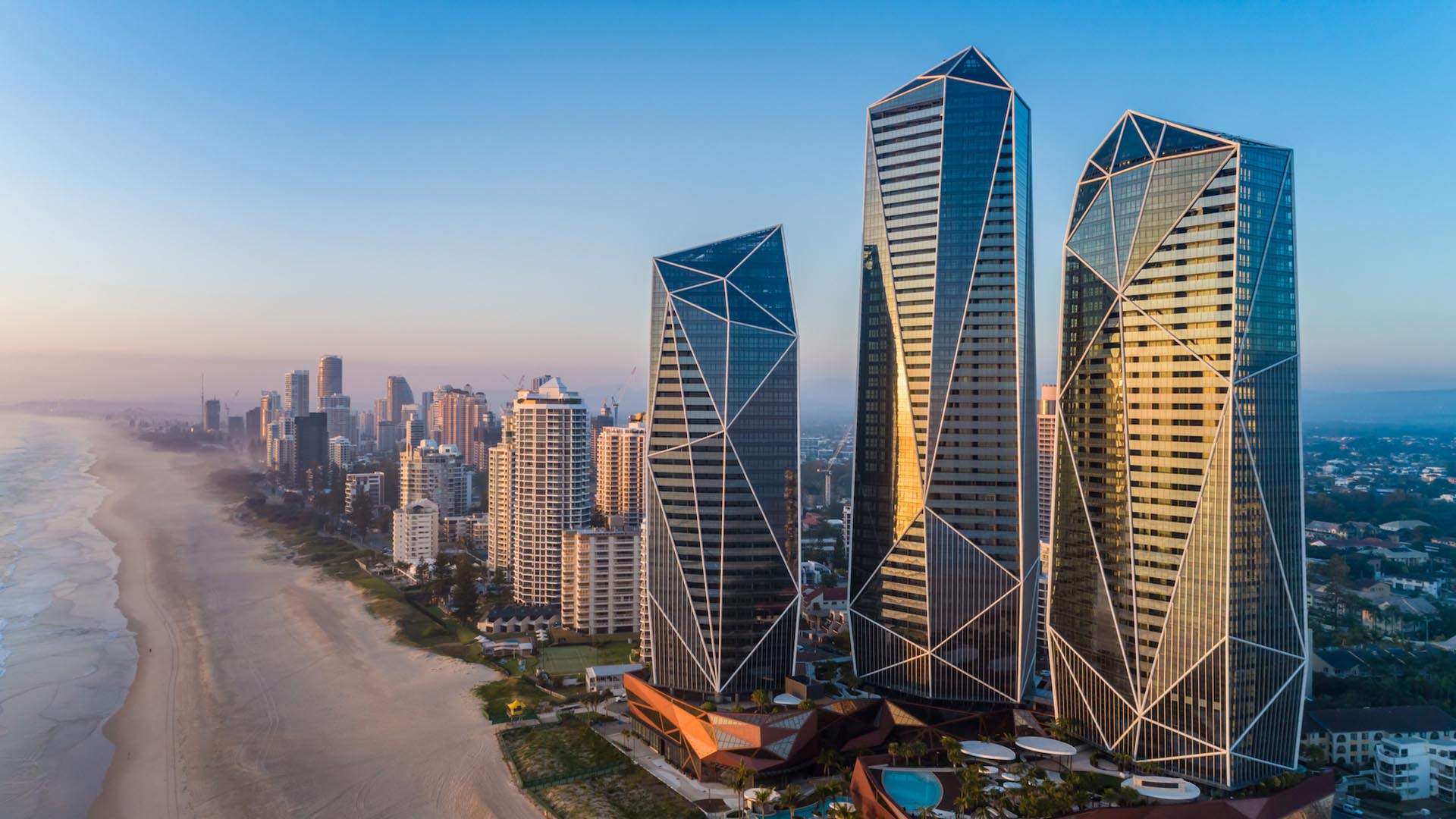 A big drawcard at T'ang Court's first Australian location: a three-part tribute to Cantonese duck, which features duck pancakes with hoi sin sauce, duck buns with lychee and raspberry sauce (and caviar), and sliced duck breast and leg paired with with plum sauce.
Or, the menu also includes sauteed pearl meat with ginger, shallots and Asian greens, plus spicy black tiger prawns with roasted garlic.
Located indoors on level three at The Langham, and seating 80, T'ang Court is serving lunch from 12–3pm and dinner from 5.30–11pm five days a week — operating from Wednesday–Sunday.
If you're a keen to book in a visit from out of town, then stay the night afterwards, The Langham also boasts 339 rooms and suites, direct beachfront access, a pool bar you can swim up to while still staring at that ocean view, a number of other eateries and a wellness centre.