Sunroom
Newstead's artistic and architecturally designed store tells books, homewares and art prints — all carefully selected and Australian. 
Newstead Studios has long been a magnet for creatives to visit, work in and get inspired by. The light-filled studio, gallery, event and co-working space has seen the likes of Billie Eilish, Elsa Pataky, Chanel and Vogue Australia (to name a few) all make their way through its doors. For owners Cass and Sam Thies, it made sense that the next step was to open a cafe and store where local creatives and the exhibited artists could sell their work. From there, Sunroom was born.
Like the studios, Sunroom is ultra aesthetically pleasing with a minimalist approach. There's a carefully curated selection of ceramics, books and prints from some of Australia's best and brightest for sale, so prepare to be tempted, regardless of whether you're there to browse or just popping by for a coffee.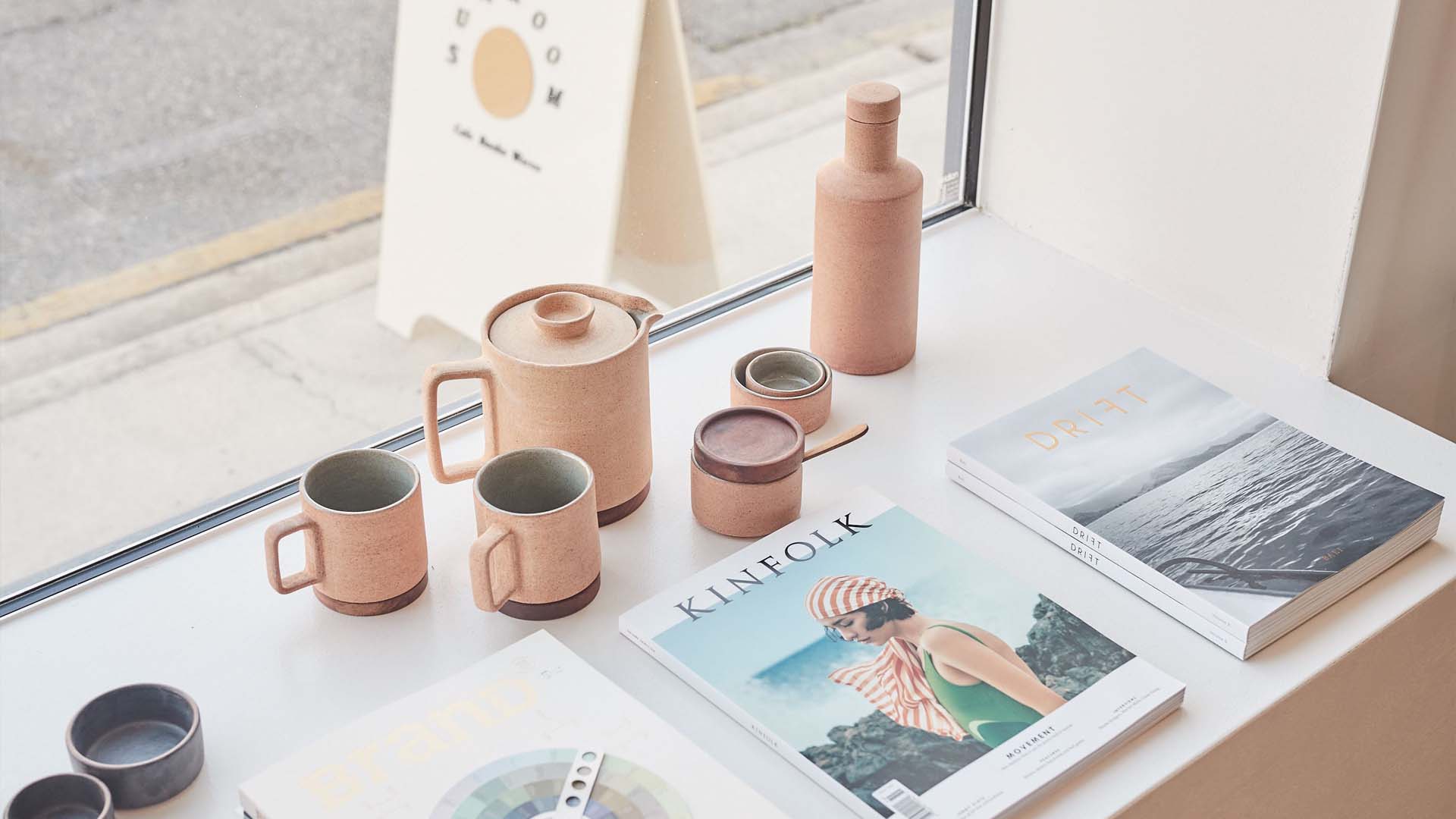 The food here is simple and satisfying with ciabatta sandwiches, bagels, freshly baked pastries and treats on offer, with coffee roasted by The Black Lab. Take a seat at the communal table to enjoy before having a wander through the space — if this isn't a perfect spot for a coffee date, we don't know what is.