Artist Emily Devers' Top Ten Creative Hot Spots in Brisbane
in partnership with

As one half of creative duo Frank & Mimi, Emily Devers has spent years exploring the artistic nooks and crannies of Brisbane — and left her mark on several of them as well. The artist, who trained at QUT, has been making large-scale murals with signwriter Rick Hayward since 2011, and their works can now be seen splashed across the bridge of the Pillars Project gallery as well as Doomben Station, Newstead Brewing Co and the Golden Pig.
In partnership with Pullman Hotels and Resorts, we're helping you explore more on your next holiday and make sure you get those experiences that the area's most switched-on residents wouldn't want their visitors to miss. In Brisbane, we've called in Emily, whose favourite spots range from a gallery that's helped uncover the the state's best street artists to the second-hand bookstore that's a joy to explore.
A stay at Pullman's King George Square hotel in Brisbane — located in the centre of the city and just a stroll over the Victoria Bridge from South Bank — will not only put you in the thick of all this action, it will let you contemplate all you've seen in five-star luxury at the end of the day.
Read on for Emily's top Brisbane art and design hot spots in her own words, and check out the rest of our Explore More content series to hone your itinerary for some of Australia's best holiday destinations.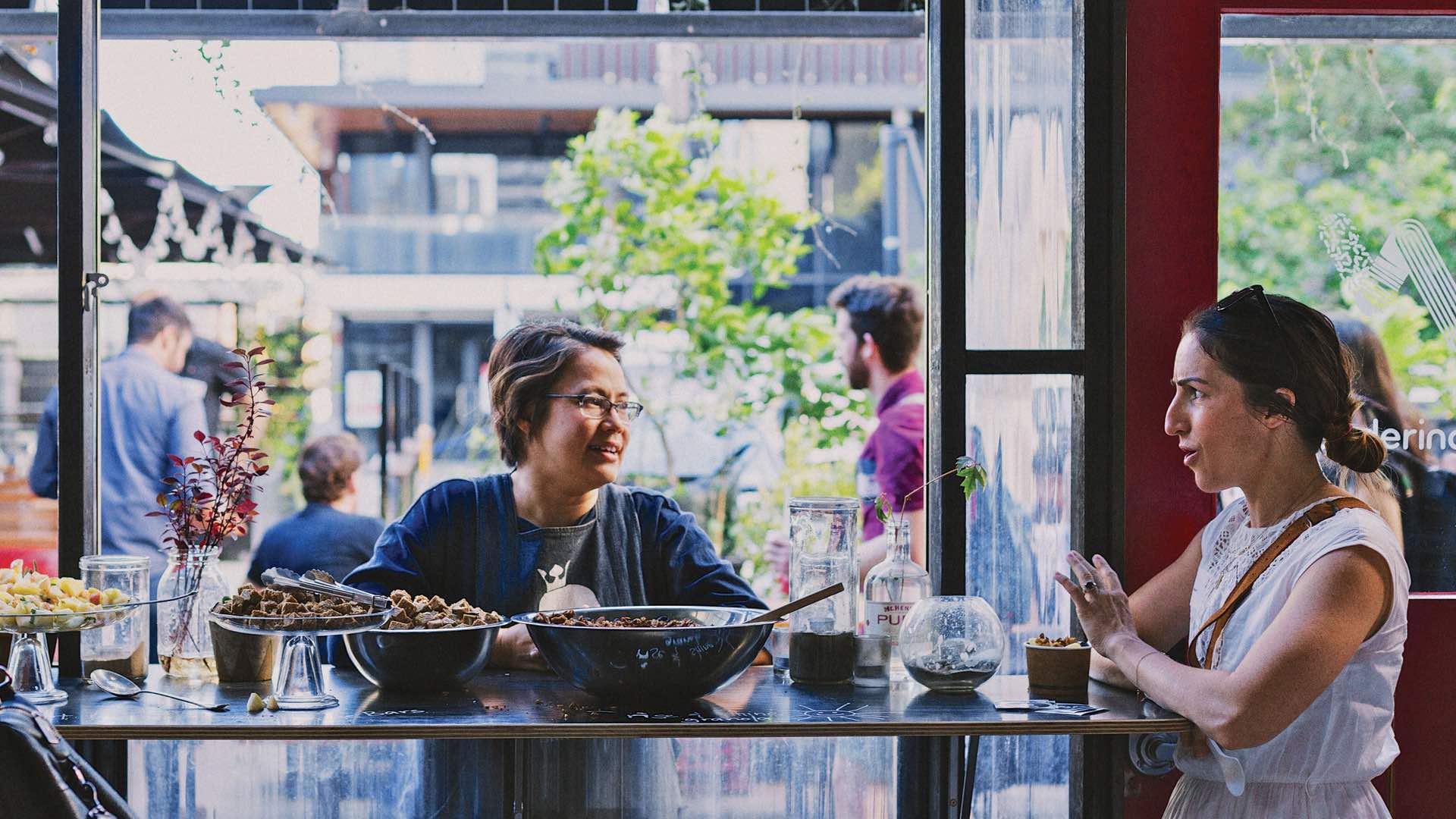 WANDERING COOKS
What feels like a secret warehouse tucked away down Fish Lane, Wandering Cooks houses some of Brisbane's most exciting food ventures. They're a beaut community of like-minded entrepreneurs, celebrating locally sourced produce, local kitchen legends and an impressive low-intervention drinks menu. It's my pick for a low-key Friday night, followed by a wander to the river under the lights down Fish Lane.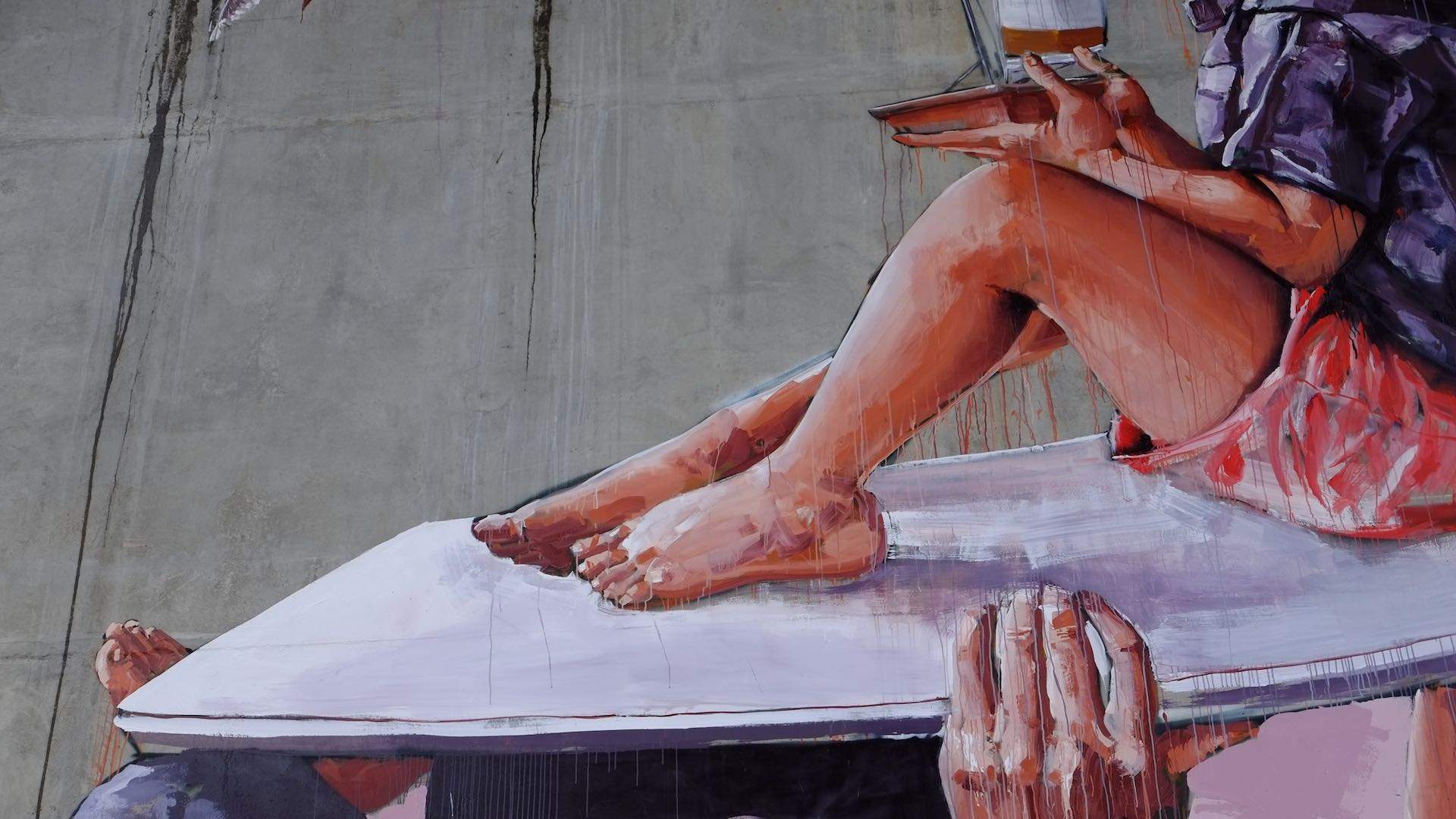 THE PILLARS PROJECT
The Pillars Project is Brisbane's largest outdoor gallery, curated by Dan Brock. It's a great collection of large-scale artworks covering the pillars of Merivale Bridge in South Brisbane, showing visitors to Brisbane what our local artists are made of. It started in 2014 with nine artists painting under eight rail pillars, and the project has now grown to include a few more, including a Frank & Mimi piece. You can give it a wave coming along Montague Road!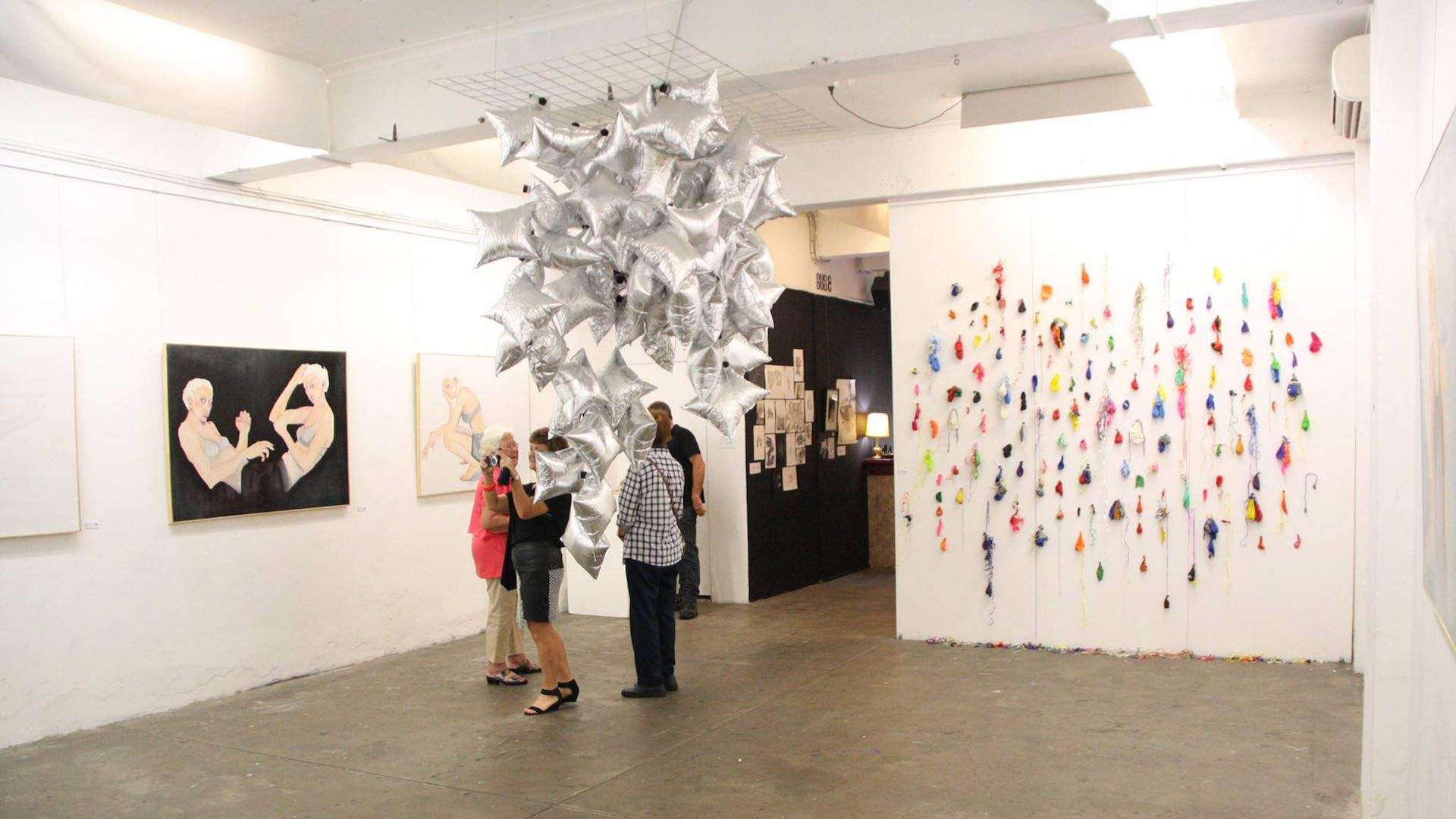 JUGGLERS ART SPACE
A handful of prominent global street artists were born out of little ol' Brisbane, some of who (including Anthony Lister, Fintan Magee, Guido and Shida) spent their formative years exhibiting at Jugglers. We grew Frank & Mimi out of a small corner room in this iconic building. Brisbane's longest-running artist-run initiative (15 years now!), Jugglers addressed a serious shortage of exhibition, performance and studio spaces in Brisbane when it opened in 2002, and continues to provide an inclusive community space for cultural enquiry through art.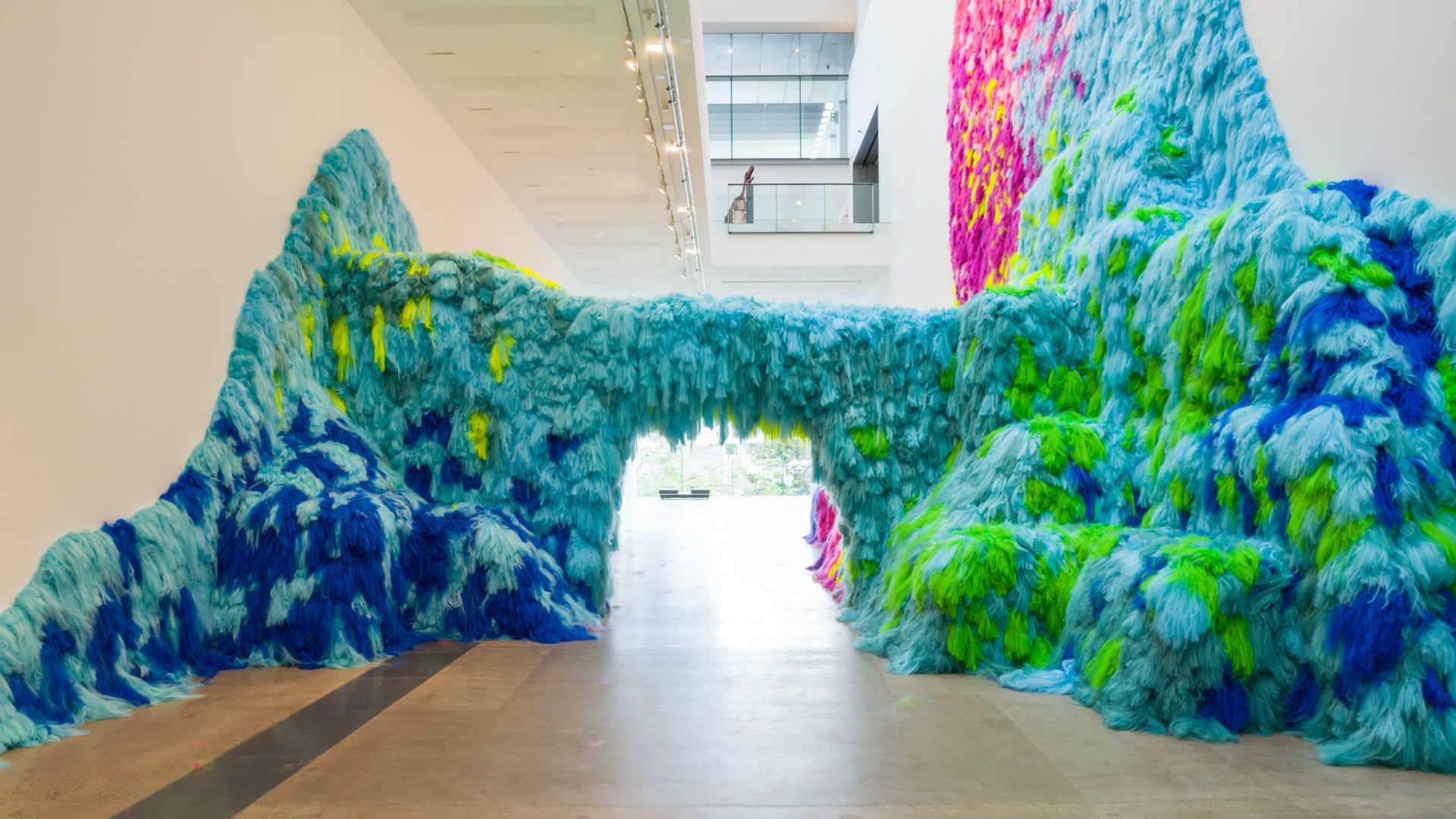 QAGOMA
The Queensland Art Gallery and Gallery of Modern Art (QAGOMA) is located across two adjacent buildings in Brisbane's South Bank. Celebrating the contemporary art of Australia, Asia and the Pacific, it is a must-see for anyone visiting Brisbane. Sydney-based architects Architectus are responsible for the incredible building design, a huge part of the reason why you should visit. If it's your first time, try and get to a GoMA Up Late evening, so you can view the art with a drink in your hand and some local music in your ears. Also be sure to check out the gallery stores — they feature a lot of Brisbane makers.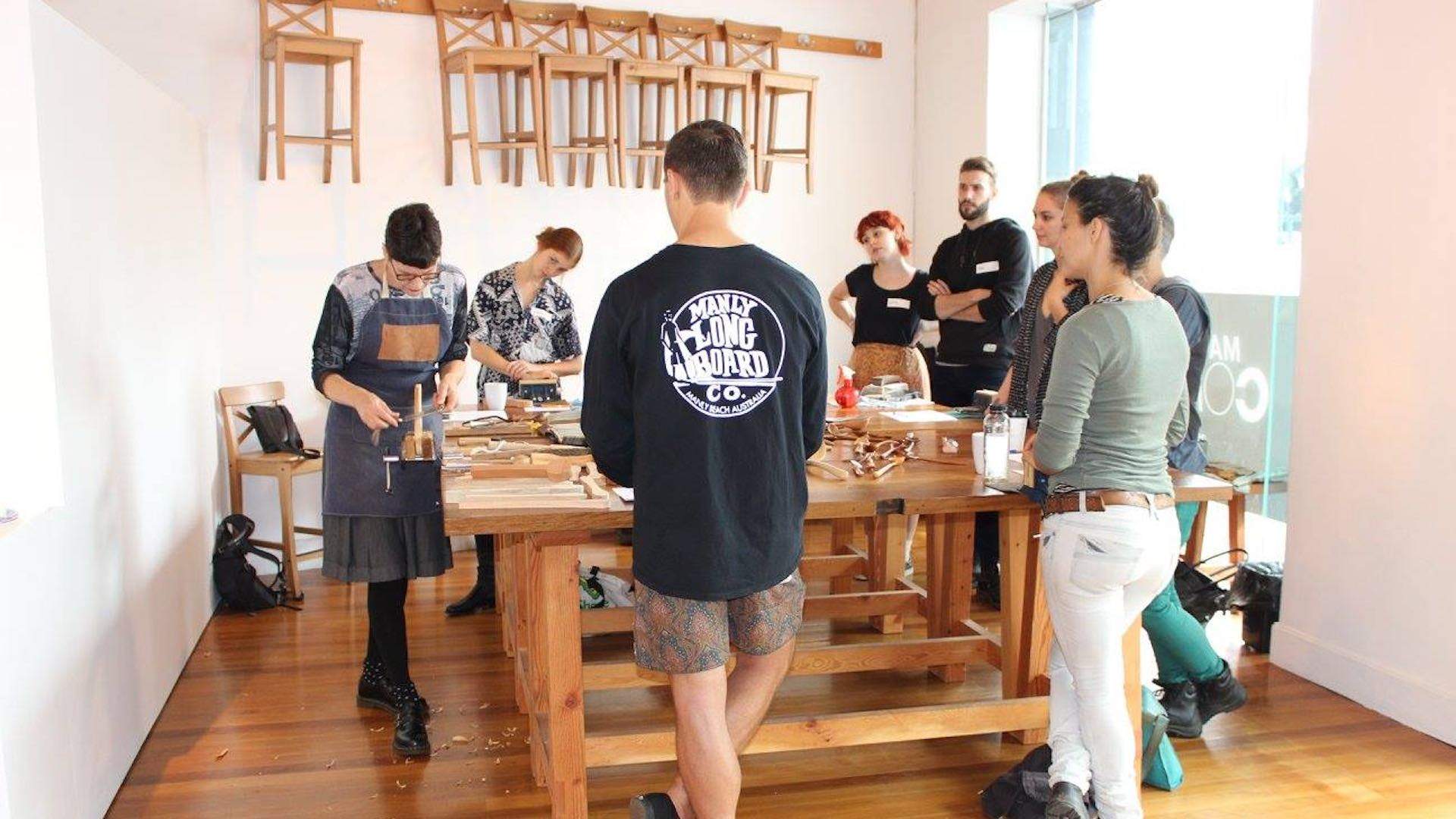 ARTISAN
Artisan is a gallery space and design store on Brunswick Street in Fortitude Valley. They support design creatives from emerging talent to established Australian legends, and they also run regular workshops in everything from spoon carving to textile design and life drawing. Drop by to see the latest exhibition, but make enough time to do a full lap around the store — it shows off our city's best designers and makers.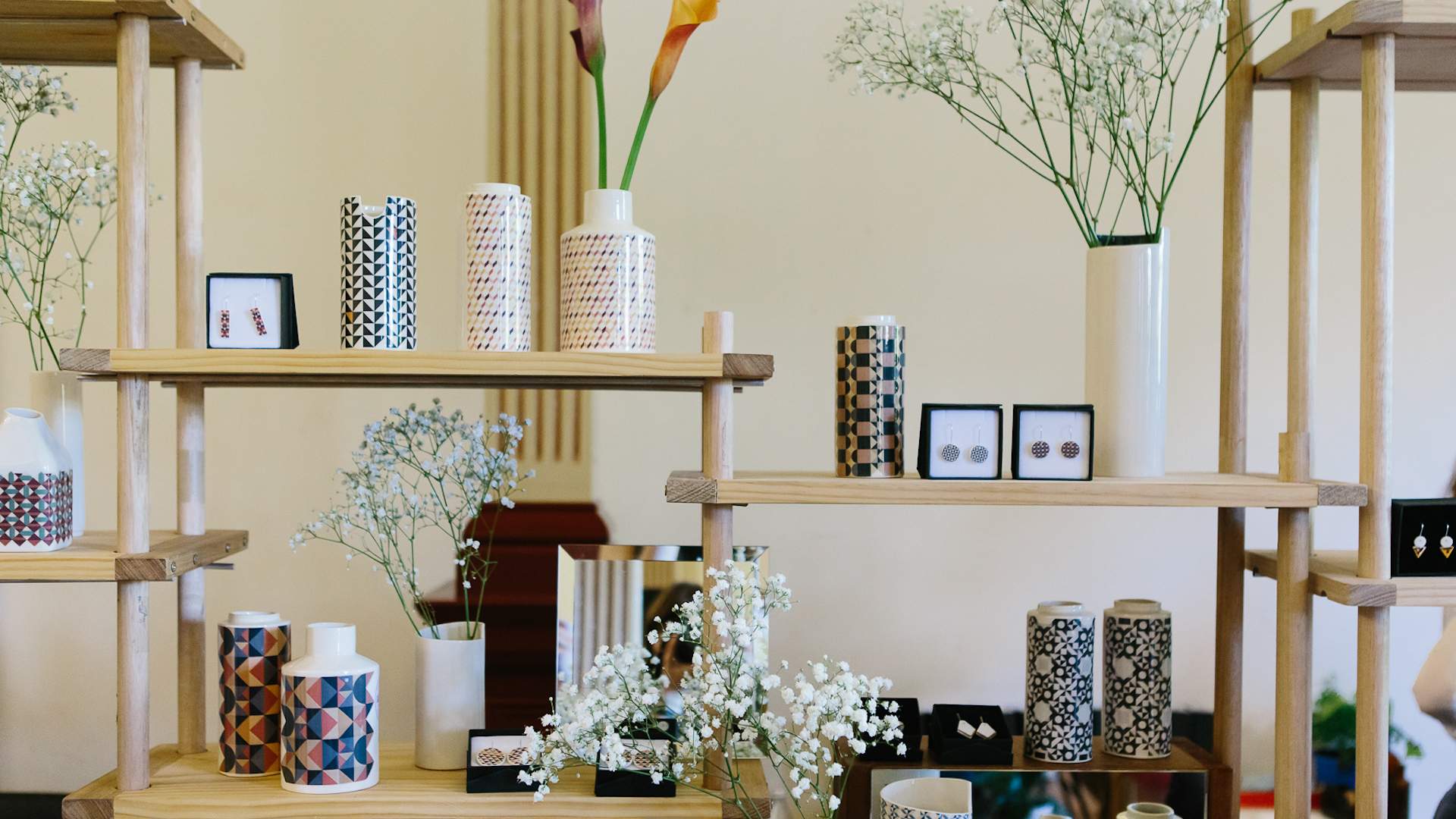 THE BRISBANE FINDERS KEEPERS MARKETS
Currently on twice a year, Finders Keepers is a design market featuring the work of independent makers and designers from across Australia. We love keeping up with who's making what by visiting the Brisbane chapter. Walking through the stunning Old Museum rooms overflowing with beautiful hand made things has always been a weekend treat, though the market it soon to move to a new, bigger location at the Brisbane Showgrounds, The Marquee.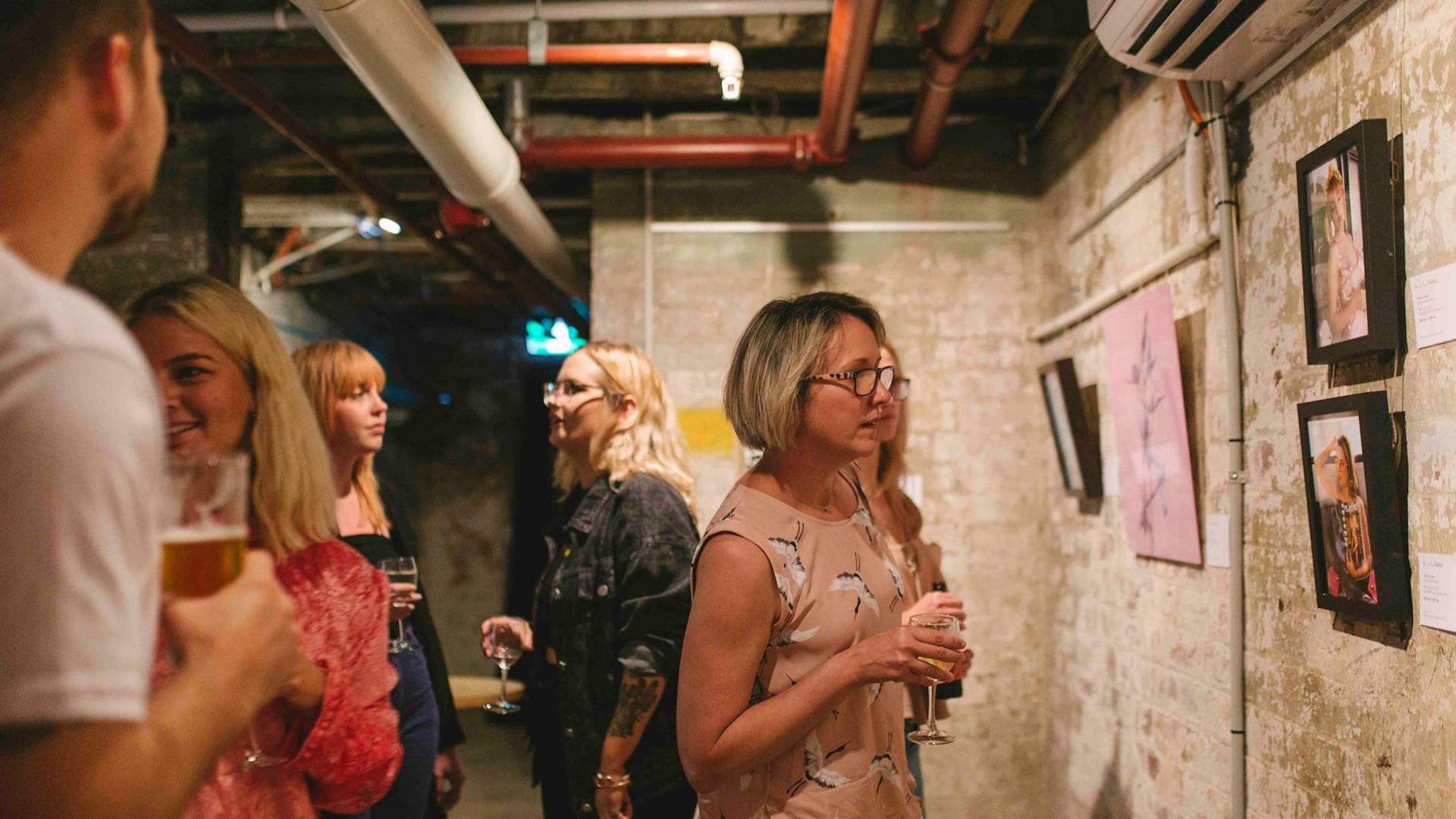 ANALOGUE GALLERY
Analogue Gallery is a creative-led exhibition space in Fortitude Valley.Run by a powerhouse crew including Brisbane Curator Holly Riding, Grace Dewar of First Coat Festival and Matt Haynes of The Design Conference, this unassuming little space is tucked under dive bar Greaser in the heart of the Valley. It has a regular pop-up exhibition program and provides a professional platform for local, regional and interstate artists to show their work to a dedicated crowd — rent and commission free. This one's a really easy way to support Brisbane' creative community on the first Thursday of every month.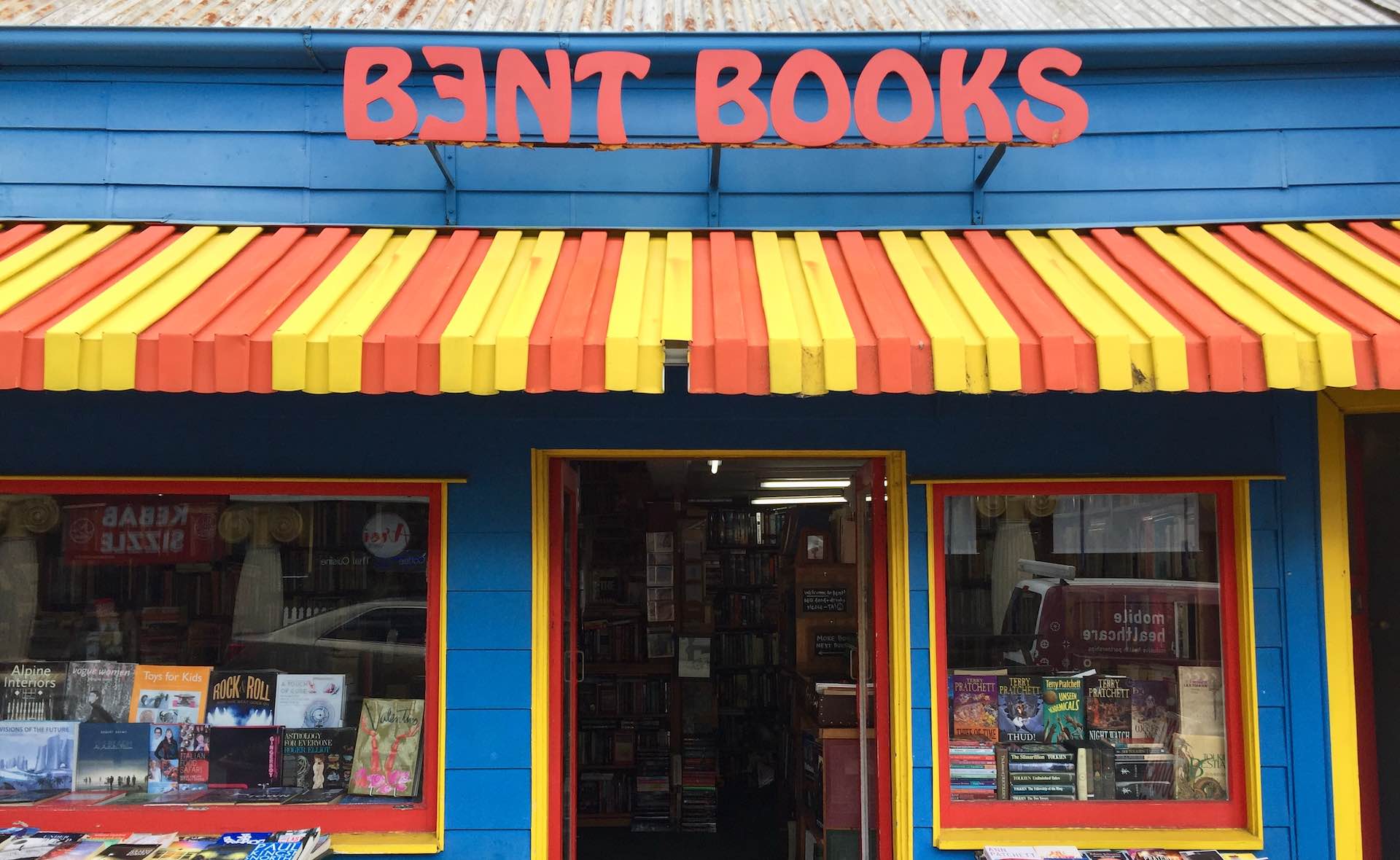 BENT BOOKS
Bent Books on Boundary Street in West End is probably the most adorable second-hand bookshop in Brisbane. They've been around for over 20 years and some of our favourite art and design books (including a rare, early edition sho' card painting book) have come from there. The staff are always friendly and will take down your name and notes if you're seeking something specific.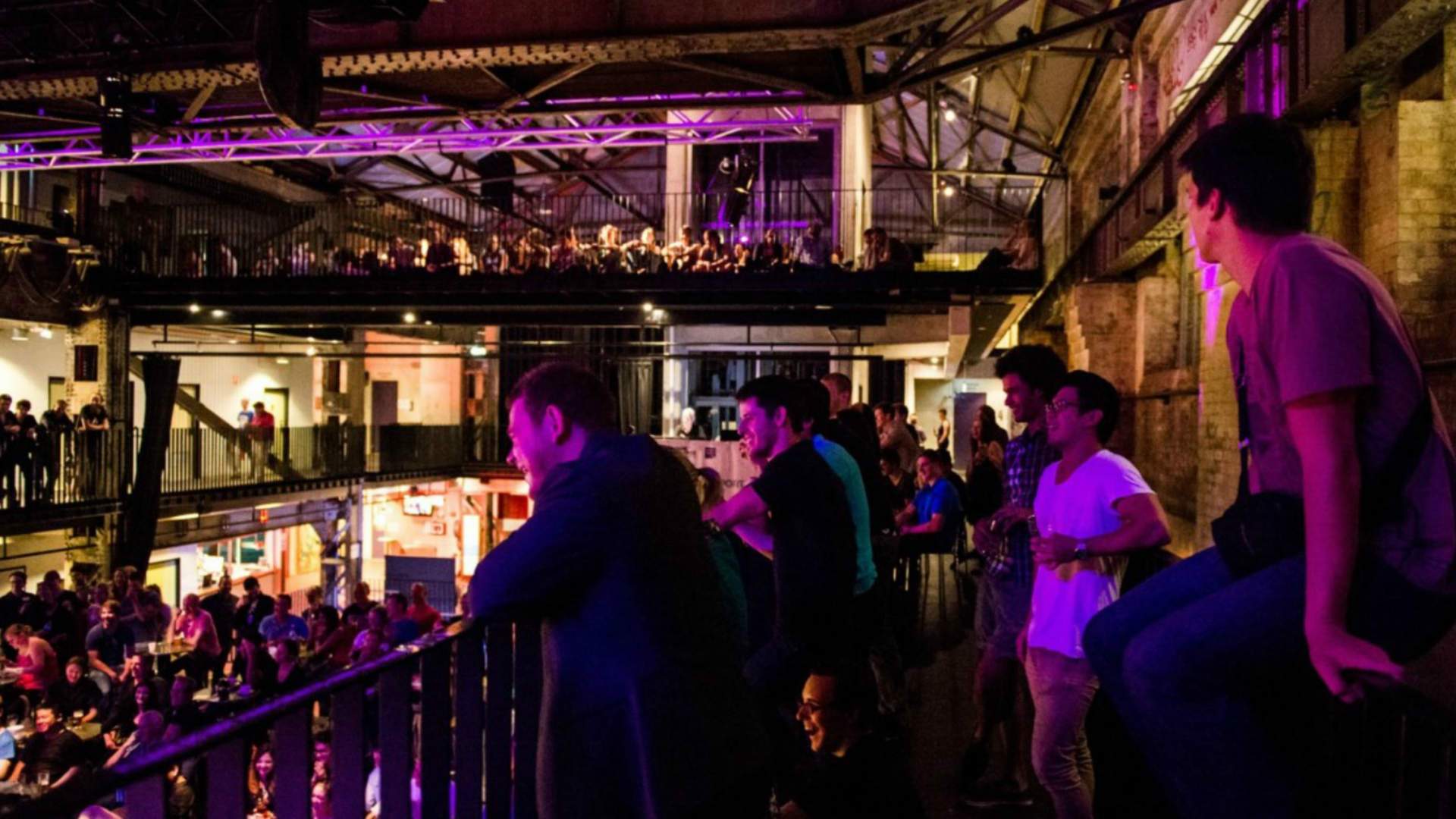 BRISBANE POWERHOUSE
The Brisbane Powerhouse is a contemporary, multi-arts centre reborn out of an old power station from the 1920s. It's a one-stop shop for high-quality theatre, performance, visual art and music, and you'll always be able to find something to suit your creative mood. I recommend starting with an afternoon picnic at New Farm Park, taking a walk along the river and entering the building from there — that way you can see our addition to the permanent art collection on the way in!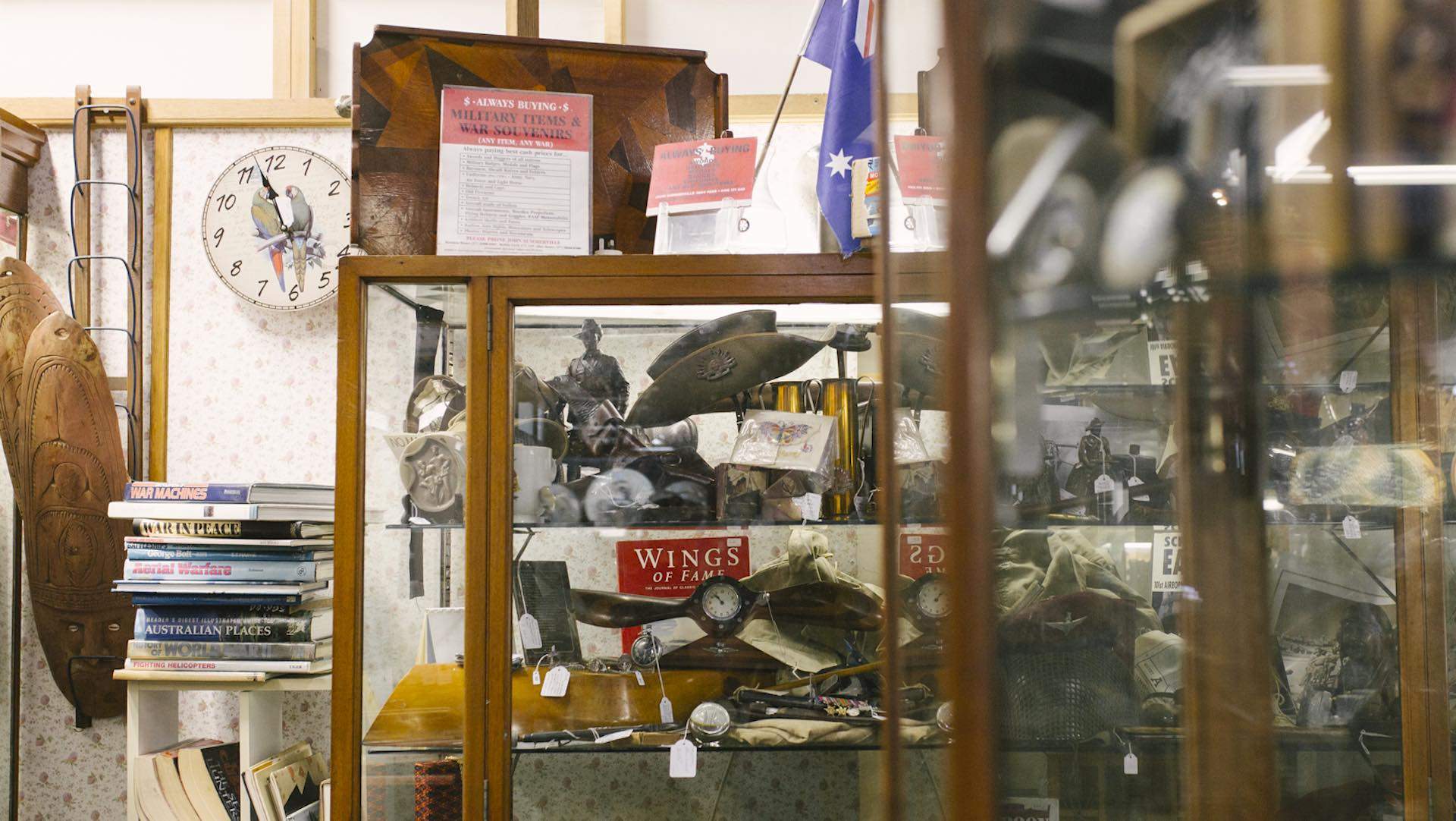 PADDINGTON ANTIQUE CENTRE
The Antique Centre in Paddington is perhaps the most overstimulating place you could visit in Brisbane. Housed inside the heritage-listed Plaza Theatre on the main strip of Paddington, it was originally open for business in 1930. Since then, it's collected a whole bunch of Brisbane-based antique and retro stores and sells everything from flamingo light fittings to top hats and ball gowns. I recommend coffee and breakfast at Naïm around the corner before a wander through on a lazy Sunday morning.
Explore more with Pullman. Book your next hotel stay with Pullman and enjoy a great breakfast for just $1.
Published on November 10, 2017 by Concrete Playground