TRAVEL & LEISURE
Buses Will Replace Trains on a Heap of Brisbane's Train Lines Over the Next Month
If you're travelling across Brisbane over the next three weekends, take note.
Buses Will Replace Trains on a Heap of Brisbane's Train Lines Over the Next Month
If you're travelling across Brisbane over the next three weekends, take note.
Brisbanites, if catching a train is on your agenda over the upcoming slate of public holidays, you might want to rethink your travel plans. TransLink has announced that track work will take place over Easter, the weekend following Anzac Day and the Labour Day long weekend, with a number of stations closing as a result. Buses will replace rail services in the affected areas.
Across Easter, the impact is thankfully minimal — trains won't run between Darra and Springfield Central for the three-day period between Friday, April 19 and Sunday, April 21, affecting four stations on the Springfield line.
Between Saturday, April 27 and Sunday, April 28, it's the Ferny Grove line's turn, impacting the entire 14-station route from Ferny Grove to Central.
It's over the three days between Saturday, May 4 and Monday, May 6 that more Brisbanites will be affected, with major track works sparking closures on the Beenleigh, Gold Coast, Cleveland, Ipswich-Rosewood and Springfield lines. Everything from Roma Street to Yeerongpilly will shut on the first two routes, the stations between Roma Street and Murrarie will do the same for folks headed Cleveland way, and all stops from Roma Street to Corinda will be out-of-action for those travelling west.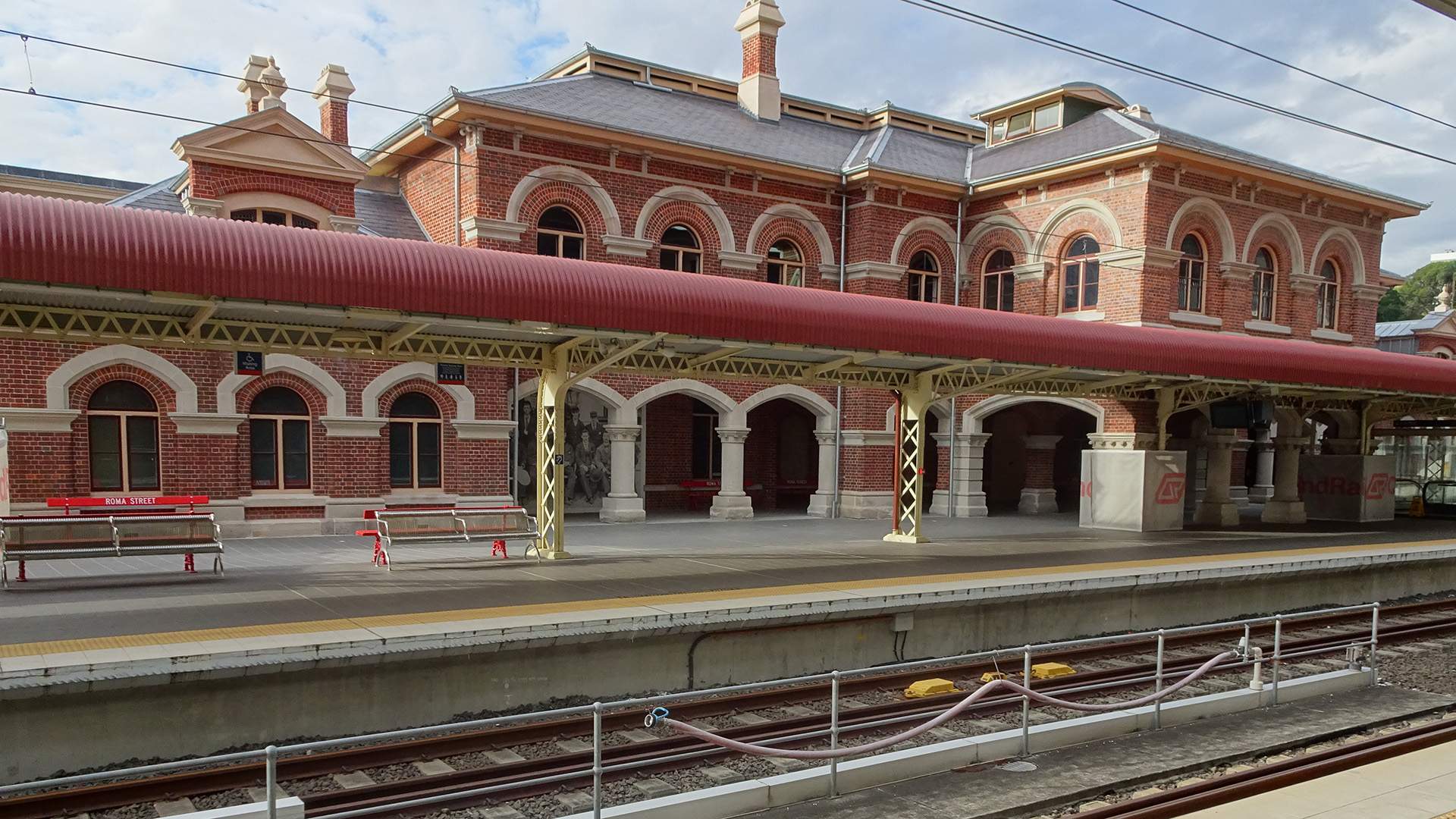 The works will address a number of issues, including lowering a track at Springfield station, replacing rails between Bowen Hills and Windsor, replacements at Roma Street station and general maintenance across the lines.
If you're thinking that this'll add some time to your journey, you're absolutely right. Travellers have been advised to factor extra time — up to an extra hour each way over the Labour Day weekend — into their trips.
For more information, and to check train and bus timetables, visit the TransLink website. 
Images: Ash Kyd/ Denisbin via Flickr.
Published on April 13, 2019 by Sarah Ward