The Gold Coast's Rooftop Beach Club Is Turning Into a Sky-High (and Snowy) Alpine Lodge for Winter
Fire pits, snow-topped trees, a toboggan slide, a huge igloo bar and even fake falling snow are all coming to Cali Beach for the winter.
If you're going to set up a rooftop beach club anywhere in southeast Queensland, then the Gold Coast is certainly the place for it. And, as first announced in 2020, the sunny tourist spot did indeed become home to once such sprawling venue in 2021. But what happens when things get wintry, even in a city known for its warm climes? From mid-June through till the end of August, the snow — and a brand-new alpine makeover — will set in at Cali Beach instead.
While Surfers Paradise tends to be blessed with year-round sunny weather, even southeast Queensland has been mighty frosty to kick off winter 2022. So, the Cali Beach crew is embracing the change of season with a shift in theme themselves — temporarily, of course.
From Friday, June 24 until winter ends, the 5000-square-metre space venue on a fourth-floor rooftop on Surfers Paradise Boulevard is being transformed into a rooftop lodge. It's renaming itself The Rooftop Lodge, in fact. And yes, it's taking the concept seriously, with more than 60 snow-topped trees, fire pits and even fake snow falling across the site.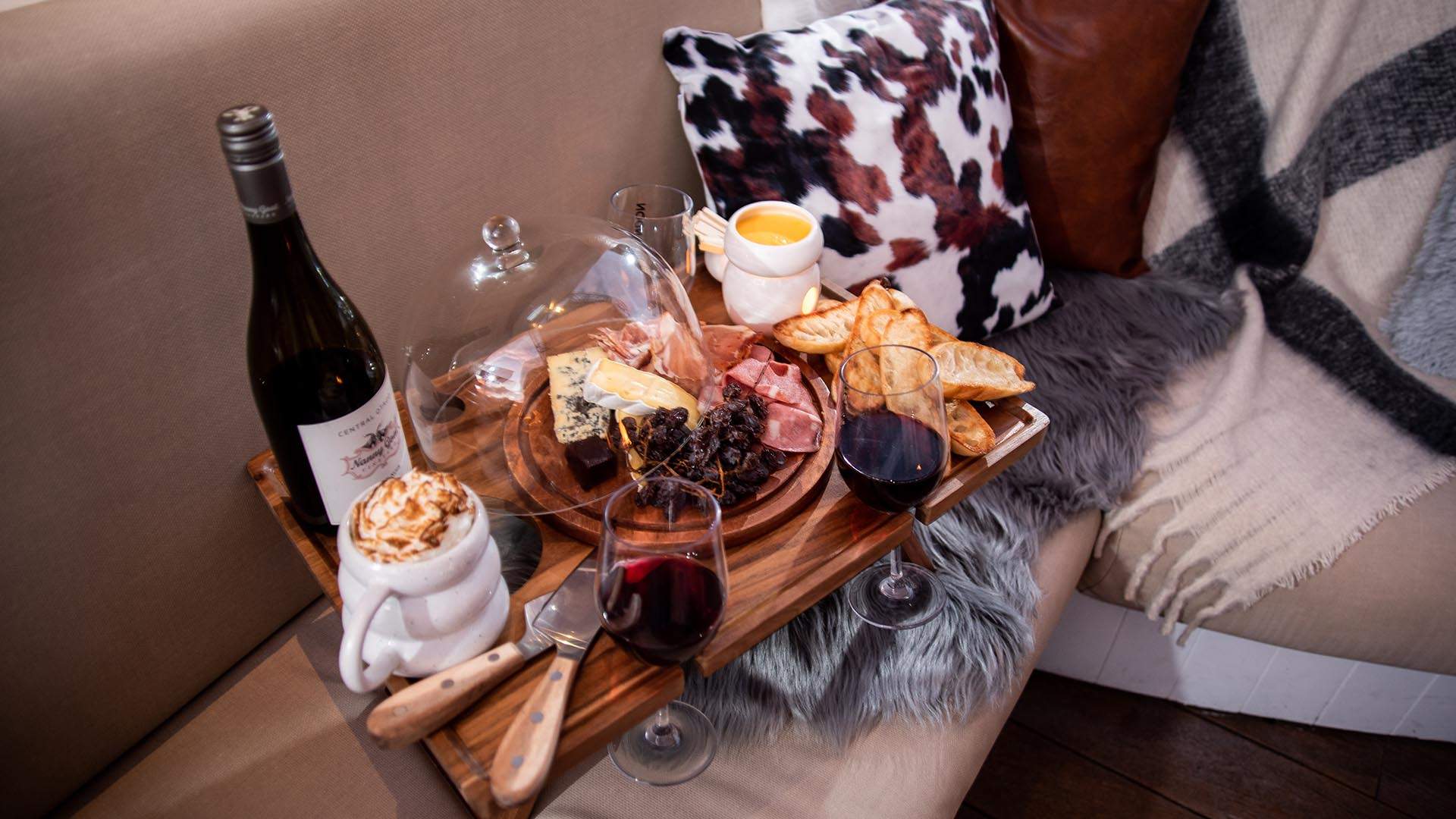 Expect big alpine energy as you wander through a snowy forest the size of a tennis court, complete with a toboggan slide — and when you hit up the huge dome igloo bar within it. The idea is to make patrons feel like they've just slipped into a mountain chalet, which is quite the feat with the Goldie's sun, surf and sand just a stone's throw away.
The winter oasis will also turn its Saké Sisters restaurant into an après-ski lodge, spanning both its fitout and its menu. As for the Cali shop, it'll become a chalet bar with fire pits and blankets. And, instead of hopping in the pool, you'll take a splash in two hot tubs. Between dips, there'll be ice hockey as well — because why not?
Cali Beach's VIP cabanas are all being decked out as luxury alpine lodges, too, with facades that look the part, more fire pits and ski village-style cosy furniture. So, gathering the gang and hanging out in your own space is still on the agenda — just in a frosty-themed setup, rather than going beachy.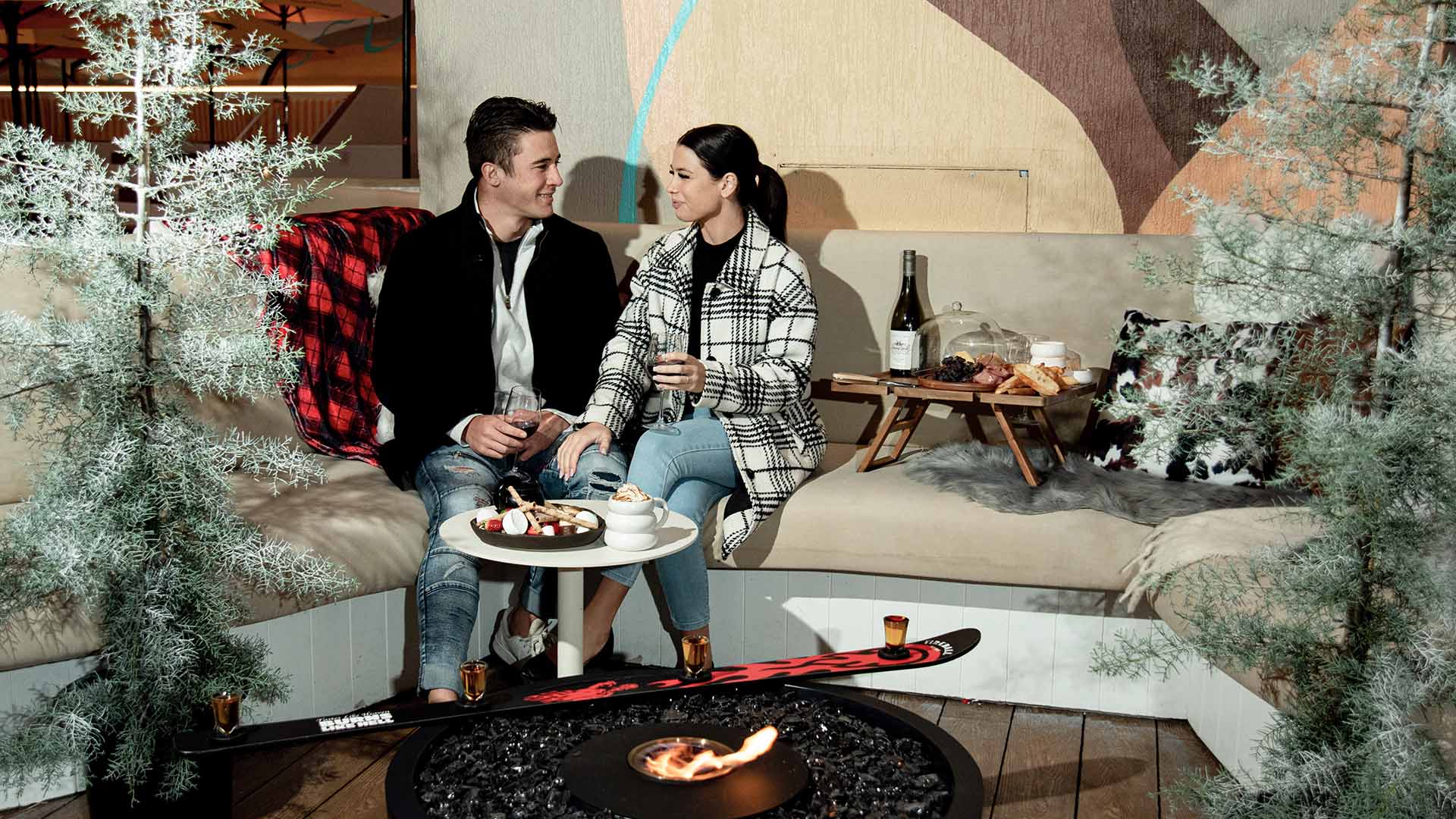 Food-wise, the menu will include plenty of winter go-tos, such as charcuterie boards, fondue and marshmallows that you can roast by the fire. Or, sip wintry cocktails and indulge in a shotski, which'll see you downing shots off of a snow ski.
The venue's entertainment lineup will also switch to fit the pop-up, including winter costumes — and entry will be free, although you'll be paying to eat and drink.
Find Cali Beach Club on the corner of Surfers Paradise Boulevard and Elkhorn Avenue, Surfers Paradise. The Rooftop Lodge will be open from Friday–Sunday weekly from  Friday, June 24–Sunday, August 28.