Eight Ways to Experience the Great Barrier Reef That Help Protect its Natural Beauty
Planning a trip to the Reef? Here's how you can do it responsibly.
in partnership with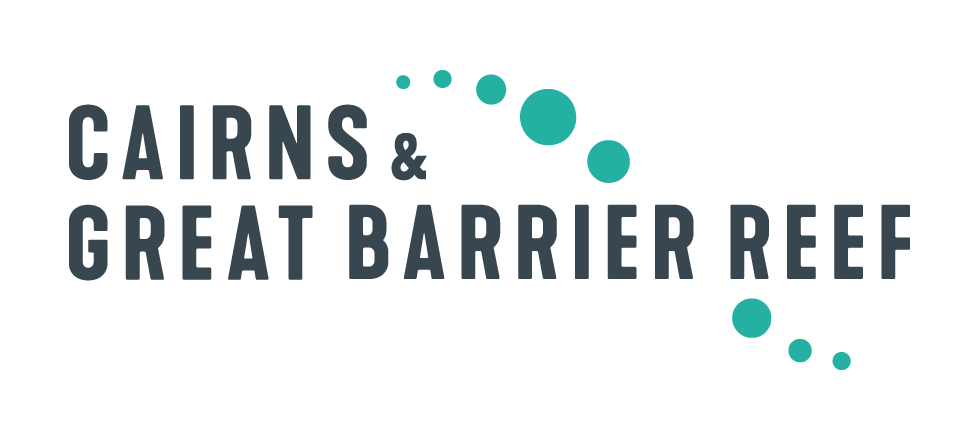 As soon as they step off the plane in Tropical North Queensland, most people make a beeline for the Great Barrier Reef. After all, this marine wonderland is the largest coral reef system in the world and attracts visitors from every corner of the globe.
The reef is bold and beautiful but it's also a delicate ecosystem, so it's important to take care when travelling to help protect it and to remember a few quick tips before you explore. Even simple actions like swapping to reef-safe sunscreen or checking you're fishing where you're allowed to do so can have long-lasting positive effects on the health of this natural wonder. Luckily, there are plenty of easy ways you can help keep our reef beautiful for generations to come.
OFFSET YOUR TRIP
Offsetting your trip is an easy way to travel responsibly — especially with many tourism and travel providers of all sizes now providing you an option to do so.
One Tropical North Queensland tourism provider that is both dedicated to eco-friendly explorations and aids sustainability efforts is the award-winning Cairns-based Passions of Paradise. The company offers reef tours as well as snorkelling and scuba diving with all gear included, too, so you can get up close to turtles, fish and all the coral-dwelling creatures of the reef with ease before relaxing on board with a buffet lunch. Passions also gives certified divers the chance to engage in citizen science with its Eco Tours. Under the direction of a Master Reef Guide, divers who opt for this experience can contribute to ongoing reef conservation projects and support the work of local conservationists on the Great Barrier Reef through things like surveying reef locations, monitoring reef health or assisting in coral planting.
Not a certified diver? You can still make a difference — Passions of Paradise work with researchers to help grow coral through the Coral Nurture Program and offset carbon emissions by planting trees in the Daintree.
If you're visiting the reef from Port Douglas, consider a trip with Sailaway. This full-day tour with a qualified marine biologist is a great way to learn more about the wonders beneath the shimmering blue waves. The best bit? The company donates $20 from every ticket to its reforestation and carbon offsetting project.
SEE THE REEF WITH FIRST NATIONS GUIDES
If your idea of a perfect day in the ocean is seeing beautiful reefs and getting an insightful connection to the sea, put Dreamtime Dive and Snorkel on your itinerary. Offering a unique experience, this local team of First Nations sea rangers will invite you to step into the Great Barrier Reef's Dreamtime.
Cairns' only Indigenous-focused cruise, Dreamtime Dive and Snorkel is recognised as one of Australia's leading ecotourism providers thanks to its Advanced Eco accreditation awarded by Ecotourism Australia and a Climate Action Business Certification, with its tours and activities carried out in line with industry-best standards. Some proceeds from ticket sales go to local conservation initiatives and further research through GBR Biology group, a dedicated team of marine biologists, educations and rangers that delivers immersive experiences and invests in coral reef monitoring and research.
USE REEF-SAFE SUNSCREEN (OR WEAR PROTECTIVE CLOTHING SO YOU DON'T NEED SUNSCREEN)
If you went to primary school in Australia, then you are probably pretty familiar with the 'slip, slop, slap' campaign. Sun protection is always paramount when you live in a scorching country, but there are ways to keep yourself protected that also help protect the planet. Certain sunscreen ingredients are known to cause coral deterioration, so it's worth being savvy when choosing your products.
An easy guide is to look for reef-safe ingredients such as zinc oxide and titanium dioxide, and avoid nasties such as oxybenzone and octinoxate. Also, look for packaging that is recycled or recyclable and stay away from spray sunscreens that cause excess product to land on the sand. But if you're looking for the easiest (and most effective) way to escape sun damage, opt for protective clothing that is dark and densely woven. Unlike sunscreen, it doesn't need to be reapplied, and never washes off.
GET INVOLVED IN CITIZEN SCIENCE
It's easy to feel overwhelmed when it comes to the long-term health of the Great Barrier Reef, but there are some simple ways we can all help. The Eye on the Reef app allows you to quickly log information about reef health and wildlife sightings, allowing anyone who visits to contribute to its protection. It's simple to use, free to download and use and requires zero special equipment — it takes just seconds to record any spots of coral bleaching or instances of sick animals. The app also uses GPS settings to give you specific zoning rules for each area, so you don't get caught out fishing or diving in restricted spots.
PLANT SOME CORAL
Want to help the reef in an immediate and hands-on way? Scuba divers: assemble. All you need is a PADI certification and a ticket on the Passions of Paradise reef tour. This proud ecotourism operator has spent decades on the reef via its 30-metre catamaran.
Its Coral Nurture Program is a collaboration with the University of Technology Sydney and allows previously damaged sections of coral to flourish. Divers are carefully guided underwater and shown how to harvest tiny pieces of coral that they then relocate to a coral nursery where they can safely grow up to 30 centimetres each year. This is an immersive and educational activity that gives divers a tangible connection to coral rehabilitation.
ADOPT SOME CORAL
Keen to help with coral conservation but don't have your diving licence? We've got you sorted. The Reef Restoration Foundation (RRF) is a not-for-profit social enterprise that challenges the idea that the reef is damaged beyond hope. Following a coral bleaching event in 2016, keen diver and soon-to-be RRF founder Gary McKenna observed that the coral in his home aquarium could regrow and create new fragments. He expanded his research worldwide, and discovered that there were several coral replanting methods that hadn't been tried on the Great Barrier Reef. International experts came on board, and grant funding allowed the RRF coral nurseries to double.
While these steps are incredibly positive, reef restoration is a long-term project. By adopting your own patch of coral through RRF, you can provide much-needed funds to keep resources flowing. Plus, you will receive regular growth updates on your cute coral patch.
VISIT THE OUTER REEF
When visiting the Great Barrier Reef, it's tempting to look for the quickest tours that have you zipping there and back before nightfall. However, for those who want to really immerse themselves in the region, the Eco Tourism Australia-accredited Coral Expeditions offers seven- and ten-day adventures to the outer stretches of the reef, far beyond the reach of most tourist vessels. Jump on board one of the company's purpose-designed small ships for an immersive voyage to uninhabited sand cays and pristine reef systems, taking in some of the most impressive and untouched dive sites on the Great Barrier Reef. The expeditions visit both the Reef and the Daintree Rainforest, with on-board experts to guide you through unforgettable moments like meeting green sea turtles, a Welcome to Country in the world's oldest rainforest and many more.

LEARN ABOUT REEF CONVERSATION
A useful resource for reef conservation information are the Master Reef Guides. These marine experts must meet a long list of criteria before they can carry the title, as well as having to undergo additional training in public speaking and storytelling. If learning more about the iconic destination is on your list while in Tropical North Queensland, be sure to book a tour that has a Master Reef Guide – they work across both tourism and research vessels.
Ready to be rewarded for living responsibly? For more information on obtaining Green tier status via the Qantas Frequent Flyers program, visit the website.
Top image: Tourism and Events Queensland
Words: Eliza Crisp, Courtney Ammenhauser, Stephanie Monteith, Nik Addams.
Concrete Playground Trips
Book unique getaways and adventures dreamed up by our editors