Roma Street Parkland's Dazzling Enchanted Garden Is Returning for Another Lit-Up Festive Season
One of Brisbane's Christmas favourites (and regular sellouts) has locked in its month-long return.
Get ready to get lit: Enchanted Garden, one of the big highlights of Brisbane's festive calendar in recent years, is returning to celebrate Christmas in 2023. The luminous show lets you see one of the city's favourite places in a completely new light, and will switch on its seasonal brightness for a month leading up to the jolliest day of all — complete with food trucks and a bar so that you can make a night of it.
To be accurate, Enchanted Garden fills 22,000 square metres of Roma Street Parkland with lights flickering in, around and over the top of its lush greenery. As every home renovation-focused TV show has told us time and time again, a splash of colour can make a world of difference — and at this event, it can turn an already picturesque space into a glorious festive wonderland.
The local favourite pops up year after year, delighting Brisbanites of all ages — and 2023 is no different. This year, you'll be heading along from Thursday, November 23–Wednesday, December 20, with the event sticking around for an extended season due to past demand. We all sure do love glowing lights, clearly.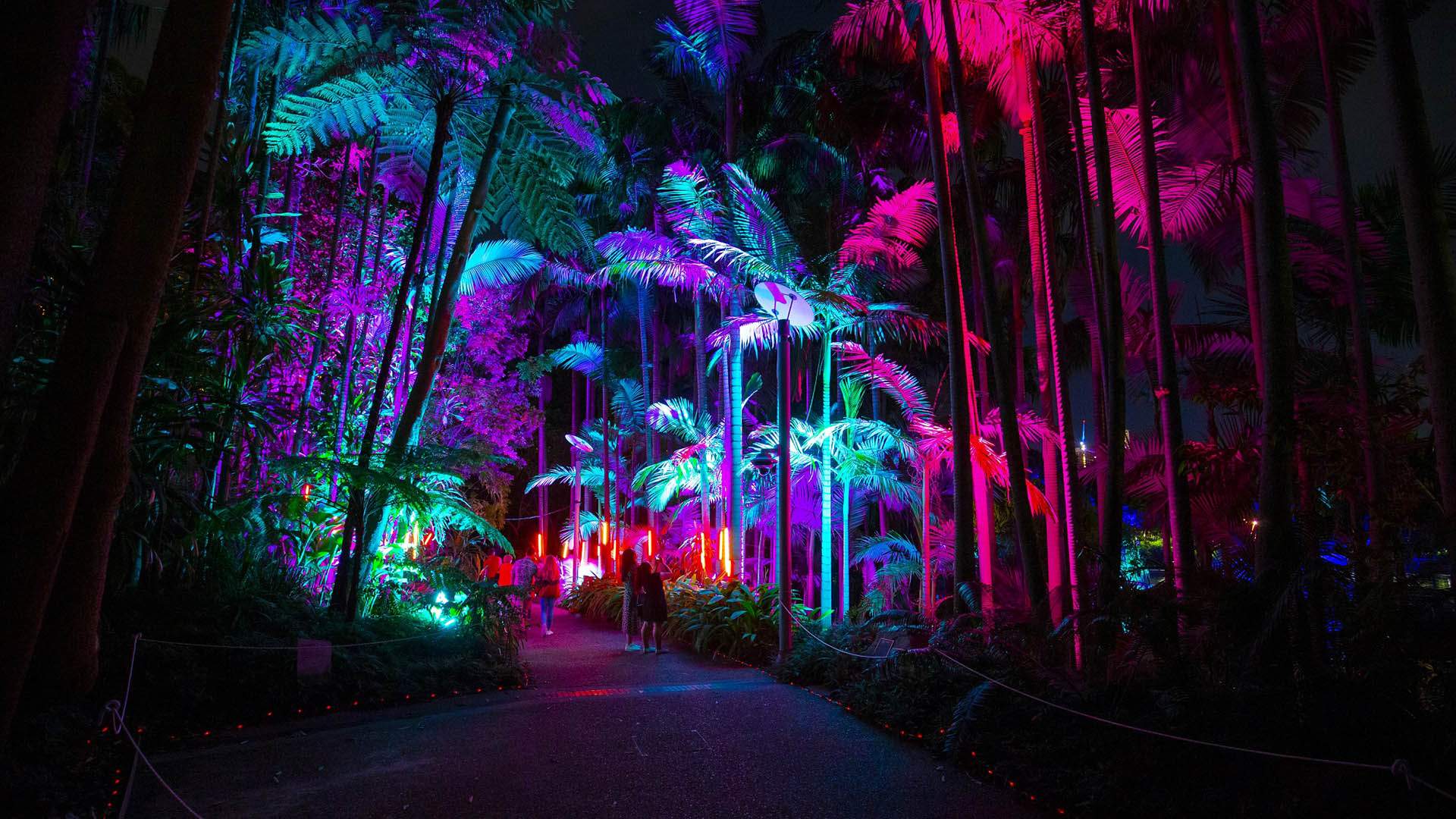 Designed to take around half an hour to wander through, The Enchanted Garden combines custom-made LEDs — plus special effects, light sculptures, lasers, projections and holograms — with an immersive audio soundscape. The aim: getting merry and celebrating nature, with the 2023 installation telling a tale about a possum getting mischievous in an island cave, then breaking a magical crystal, which shattered into four pieces.
Unsurprisingly, it's a family-friendly affair — and, as there has been since 2021, there is a fee. You'll pay $9 to head along and stare up at all that dazzling brightness. Once you're in, you can soak up the luminousness for as long as you like.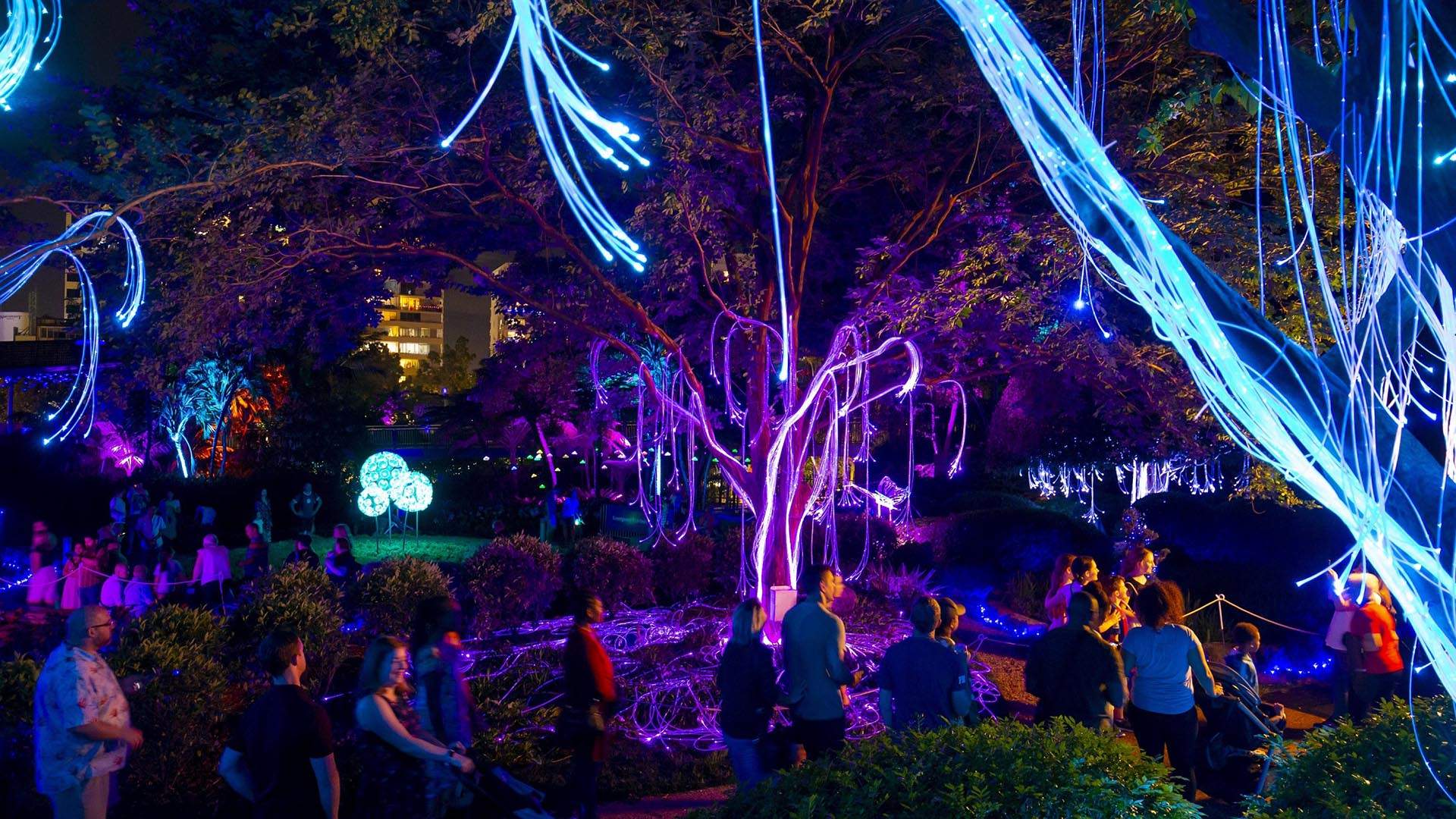 Attendees shouldn't go expecting the kind of setup that you've been ignoring on every street corner in Brissie's suburbs. Lights will twinkle and decorations will sparkle; however, this isn't a tacky DIY display at all.
That said, a word of warning: people love all things glittery, so prepare to a heap company. Also, tickets usually get snapped up quickly, with this year's going on sale at 10am on Monday, November 13.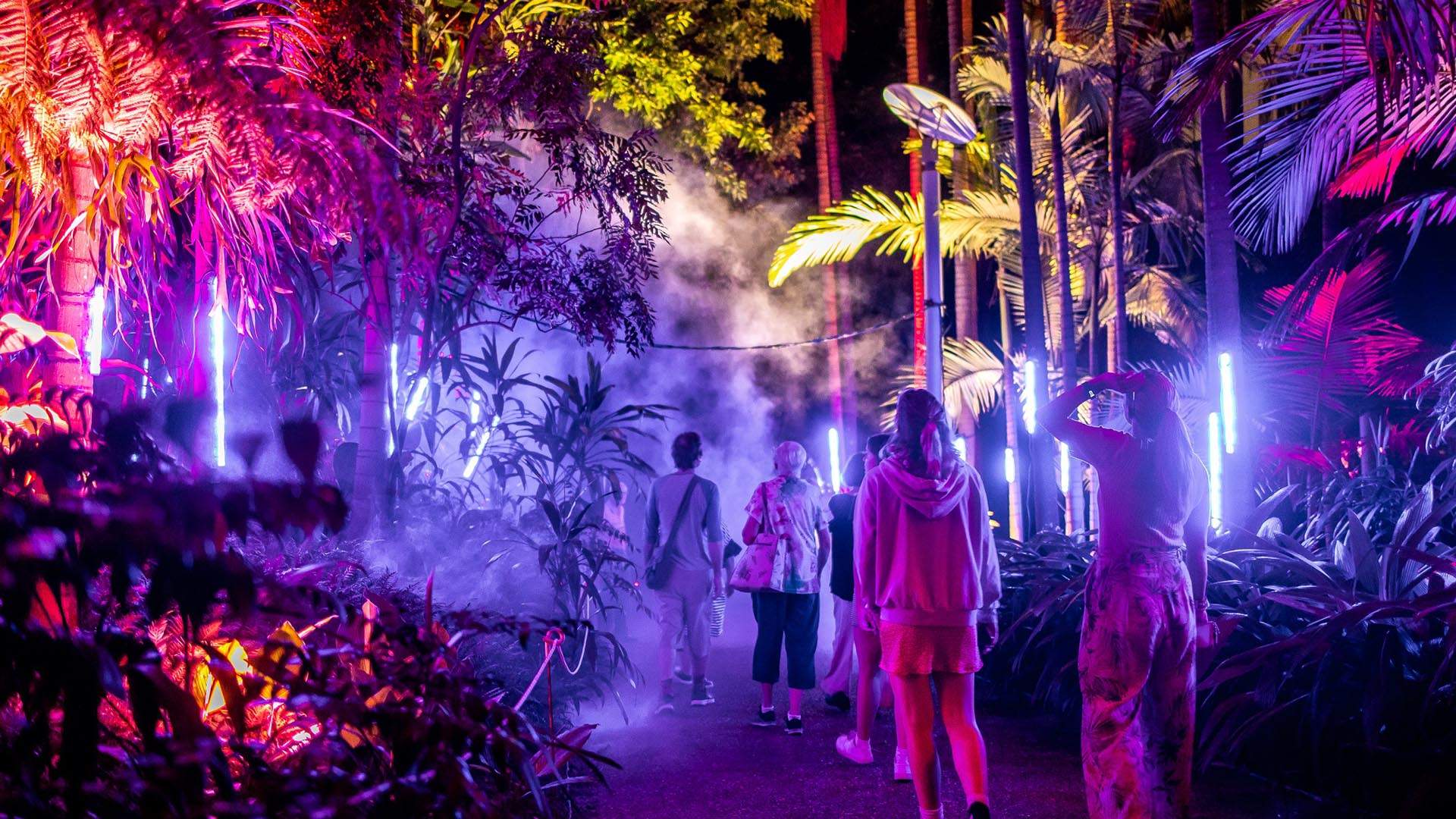 Sessions run from 6.30pm, letting folks in every 15 minutes until 9.15pm — and, if you're organised enough, you can always pack a picnic, arrive early and enjoy dinner beforehand.
Food trucks will also be onsite at the Celebration Lawn from 5pm daily, as will a licensed bar, if you don't get around to taking care of your own nosh.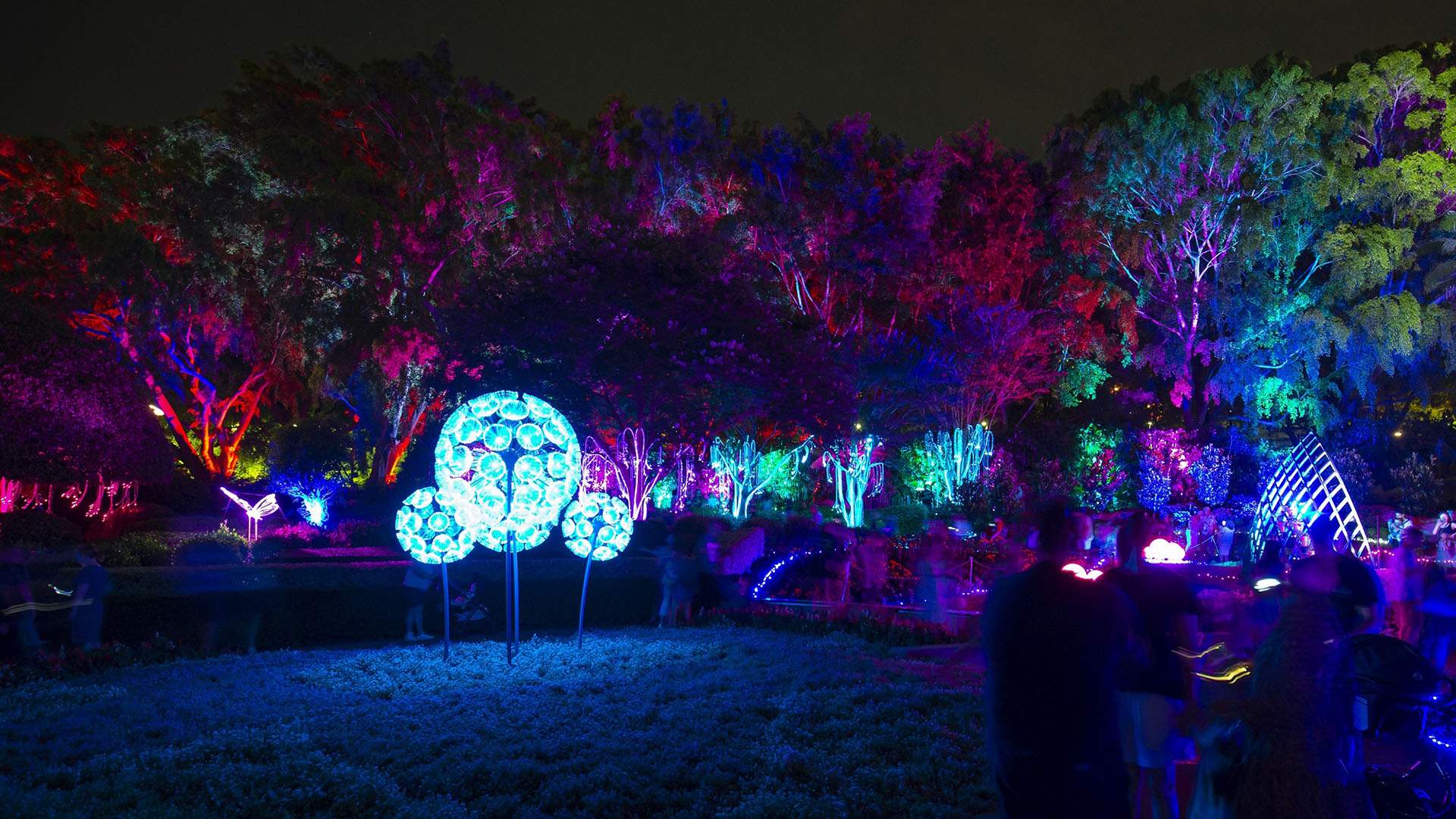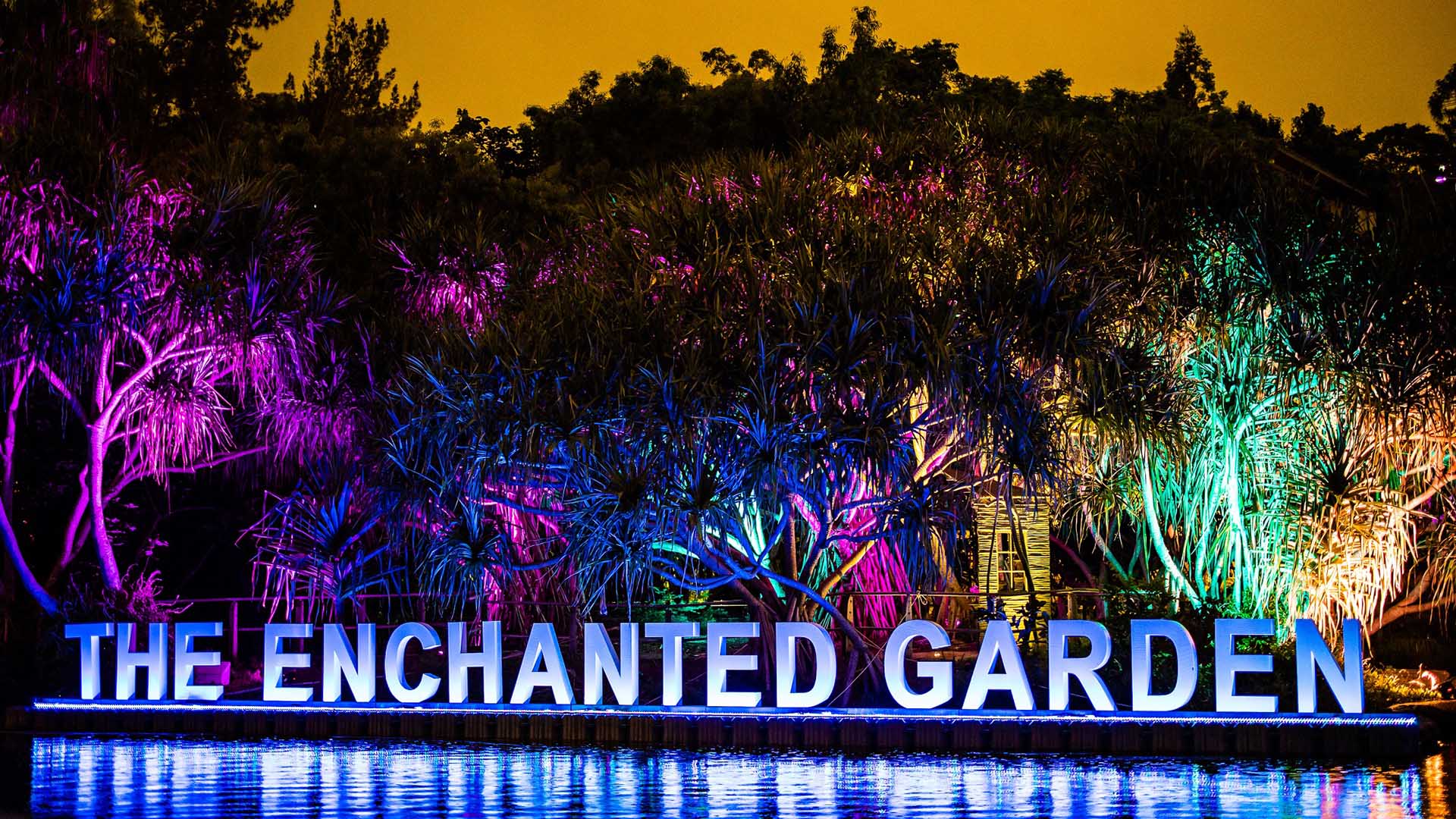 The Enchanted Garden returns to Roma Street Parkland from Thursday, November 23–Wednesday, December 20. Tickets go on sale at 10am on Monday, November 13 — head to the event's website for further details.
Concrete Playground Trips
Book unique getaways and adventures dreamed up by our editors